5 Thai films U can watch for free this April!
Thai Film Festival in Kuala Lumpur: 20-26th April '17
// Scroll to the bottom to find out how to claim free tickets
A Gift
// COMEDY / DRAMA / ROMANCE
An intriguing romantic film, a four-director omnibus examining love in all its aspects. Using musical compositions by the late King of Thailand, three separate but related episodes, with titles drawn from the King's compositions, are tied together by themes of love: romantic, familial, platonic and passionate. The film tells the story of 6 people who are trying to overcome challenges that life has thrown at them. The first episode features two people who are asked to act as a married ambassador couple at a scholarship award event despite not knowing each other. The second features a woman who quits her job to take care of her Alzheimer-ridden father who starts getting back his memories after she plays her mother`s favorite song on the piano. The final episode looks at a retired rocker who now works as a financial analyst, but is invited to join an amateur band with his co-workers.
One Day
// DRAMA / ROMANCE
Denchai is a geeky 30-year-old IT officer whose existence is only acknowledged when his colleagues, who often forget his name, need tech support. His world is flipped upside down when he goes to fix a printer for a new girl in the marketing department named Nui. She gets his name correct, making him feel valued once again and from that moment, Denchai falls head over heels for Nui, but only admires her secretly from afar, since he knows that Nui is out of his league.
Things take a strange turn while they are on a company outing in Hokkaido. Denchai makes a wish at the resort's landmark Lucky 'N Love Bell for Nui to be his girl for just one day. He may get his chance after she suffers an accident and is diagnosed with TGA, a rare temporary memory loss disorder which lasts for just one day. Denchai decides to tell Nui a lie: he is her boyfriend and they had plans to travel around Hokkaido together. Ethics aside, will Denchai get his dream girl, if only for just one day?
Take Me Home
// HORROR
After losing his memory from an accident, Tan tried to find his identity. Eventually, he found something and led him back to his home sweet home. The more he knows them, the more he learns to fear of their secrets of his so-called family.
The Crown
// DRAMA
A father, Satta, (Ekkachai Srivichai), who is almost blind, is a Manora dancer and leader. He gives high respect to the Manora crown. When he has to pass on his practices, he has serious arguments with his son, Sing, as he prefers guitar to Manora art and doesn't want to be involved in the family's heritage. The movie is directed by Ekkachai Srivichai who is a famous singer from the South of Thailand. His songs are often sad romances. His movie shows the great culture of Manora art and the Thai southern spirit deep rooted in the heart of the people.
Mr Hurt
// COMEDY / DRAMA / ROMANCE
A perfect world champion tennis pro "Don Sri-Chang" (Sunny Suwanmethanont) who is an idol for everyone. He's both lucky in game and lucky in love that his girlfriend is a superstar. Later, his girlfriend turned his marriage proposal down to date with a rock star. Don was left heartbroken. After having sunk into misery for months, his long-lost friend, "Dew" appears from nowhere and revives his paralyzed mind. Can this girl be the game changer in Don's love life?
Free Ticket Redemption
Tickets to Thai Film Festival in Malaysia 2017 will be screened for FREE, courtesy of Royal Thai Embassy to Malaysia.
To redeem the free tickets, just present a printout or take a snapshot of any Thai Film Festival in Malaysia 2017 articles in any publication, online postings or GSC digital channels and you will be get two (2) complimentary tickets at GSC Pavilion KL, GSC Mid Valley or GSC 1Utama ticketing counters.
Terms & Conditions:
Free Screenings for Thai Film Festival in Malaysia 2017 titles – "A Gift", "Mr Hurt", "One Day", "The Crown" & "Take Me Home" as per links
http://www.gsc.com.my/Mr-Hurt/MovieSynopsis/,
http://www.gsc.com.my/A-GIFT/MovieSynopsis/,
http://www.gsc.com.my/ONE-DAY/MovieSynopsis/,
http://www.gsc.com.my/TAKE-ME-HOME/MovieSynopsis/,
http://www.gsc.com.my/The-Crown/MovieSynopsis/
is limited for the Thai Film Festival in Malaysia 2017 period (April 20 – 26 April 2017) in GSC Pavilion KL , GSC Mid Valley and GSC 1 Utama only.
Just show anyPrintout or snapshot at participating GSC ticket counter in order to redeem the Thai Film Festival in Malaysia 2017 tickets
Redemption starts from Tues April 18, 2017 onwards.
Redemption will be on a First-come, first-served basis while tickets last.
For more information, visit www.gsc.com.my or Thai Film Festival in Malaysia 2017 on Facebook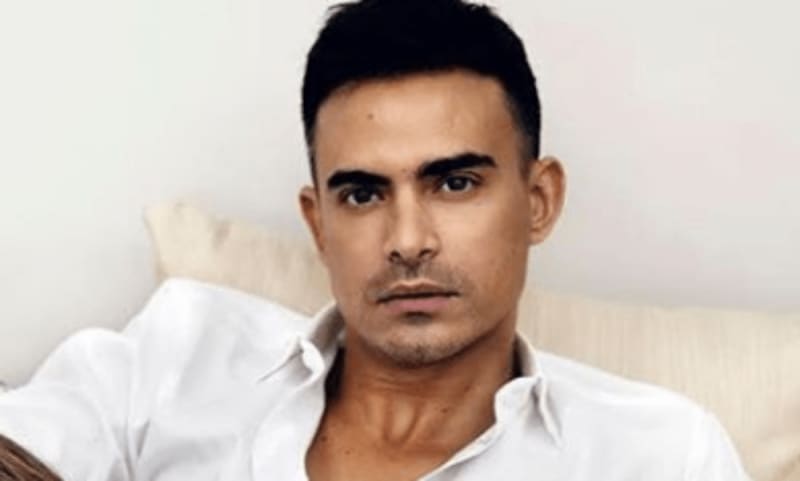 Popular actor Ashraf Sinclair has passed away, aged 40 in Jakarta, Indonesia.The sad news was confirmed by Doddy, who is the manager of Bunga Citra Lestari, the Indonesian singer to whom Ashraf was married.He told Kompasthat Ashraf had suffered a heart attack.Ashraf,...