A 25 year-long American study has found a direct correlation between hearing loss and dementia.
T he study revealed much regarding the common occurence of hearing loss that plagues society, and how to prevent hearing loss from affecting your daily routine.
Hearing loss is the result of sound signals not reaching the brain. It can make certain syllables and sounds harder to hear. High-pitched consonants like f, s and t are easily drowned out by louder, low-pitched vowels like a, o and u. This results in a person with hearing loss complaining that they can hear that others are speaking, but not understand what they are actually saying.
Sign up for a free consultation
Here are the 5 things you did not know about hearing aids and hearing loss
1) Symptoms of hearing loss
Symptoms of hearing loss may have more subtle characteristics than other diseases like diabetes that more obviously present themselves. Symptoms of hearing loss include things like:
If you suffer from any of these symptoms, it's likely that you may have hearing loss. hear.com offers free consultations
5) Hearing aid technology has improved by leaps and bounds
Hearing aids are impressive micro-computers that detect your listening environment and adjusts itself to suit your needs. Today's devices can even be controlled from your smartphone via bluetooth, and unlike in years past when hearing aids were large, protruding devices, today's hearing aids are almost invisible, only a few millimeters long and roughly the size of coffee beans.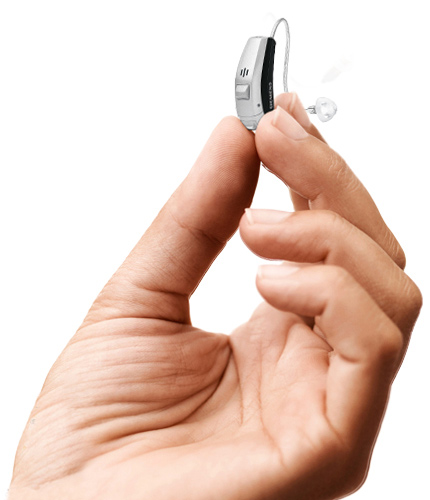 Today, the new Siemens technology offers advanced features that will enhance your ability to hear clearly. hear.com offers models in three categories of technology, basic, mid-range, and premium, to match the level of your hearing loss and your budget needs.