More convenient to repay PTPTN loans now
In a bid to make the repayment of PTPTN loan more convenient, the National Higher Education Fund Corporation (PTPTN) has introduced loan repayments via online direct debit.
This is in addition to the existing repayment facilities that are already provided, including salary deduction, internet banking, FPX, MyPay and JomPay.
According to PTPTN, this initiative would not only speed up the loan repayment process, it is also more secured compared to making physical payments.
This repayment method has been introduced since 2 November 2016 through a partnership that PTPTN established with MyClear and Bank Islam.
Previously, borrowers had to manually apply for direct debit by filling up physical forms at PTPTN counters and risk having their applications rejected if any mistakes when fillup the form or difference in signatures were noticed.
Now, the application can be completed online and processed within 3 working days.
PTPTN also added that depositors of the National Education Savings Scheme (SSPN-i), can now use direct debit to deposit their savings aside from repaying their loans.
The advantages of direct debit
Borrowers who repay their PTPTN loans using the direct debit are also entitled to a 10% discount.
PTPTN says that direct debit ensures consistent repayment of PTPTN loans. Additionally, it also helps to avoid installment arrears and build a good track record in CCRIS.
This consistent payment will help borrowers to avoid legal action being taken against them for having outstanding debts.
If they do not want to their salaries deducted, direct debit is the best existing alternative loan repayment method that borrowers can opt for if they want to repay loans consistently every month.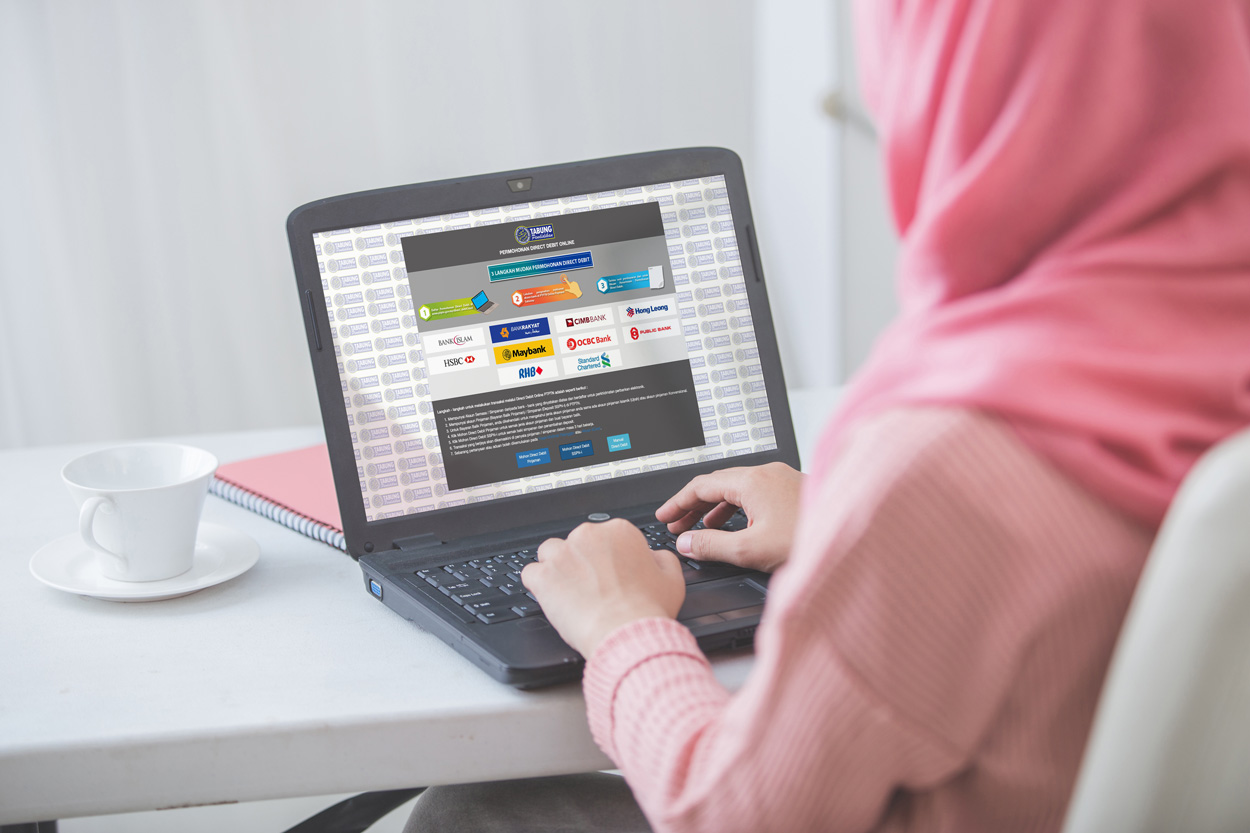 Steps to applying for direct debit
Borrowers and depositors interested may proceed to apply for the facility by logging on to PTPTN's official website at www.ptptn.gov.my.
The application process can be initiated in the 'permohonan direct debit' hyperlink located under the 'perkhidmatan atas talian' section.
Only one attempt is needed to apply for the direct debit facility. Once the application is completed, the monthly payment will be arranged between PTPTN and the bank of your choice.
The application procedure is also free of charge.
They must ensure that their bank account is active for the application. The payment amount for the loan should also exceed if not be equal to PTPTN's monthly installment plan.  
This direct debit facility is currently available in the following banks:








Borrowers who are facing financial difficulties and can't afford loan repayment according to PTPTN's monthly installment plan may contact PTPTN's Careline at 03-2193 3000 to negotiate for a restructured monthly installment plan that would accommodate the borrower's financial capabilities.
For more information
contact PTPTN at
03-2193 3000
or visit PTPTN's website