The unveiling of Tropicana Corporation Berhad's new brand extension, Tropicana Urban Homes shows the developer's dedication to fill the growing consumer need for high quality, accessibly priced homes.
2017 has seen a booming Malaysian population and among the highest numbers of young working class adults in recent history.
This has led more attentive developers such as Tropicana to cater to the market segment, building property to suit the needs and buying power of these home seeking adults.
"Tropicana Urban Homes was conceptualised with young buyers, middle-income professionals, aspiring homeowners and new families in mind, who are priced out of the traditional property market. "
said Dato' Yau Kok Seng, Group CEO of Tropicana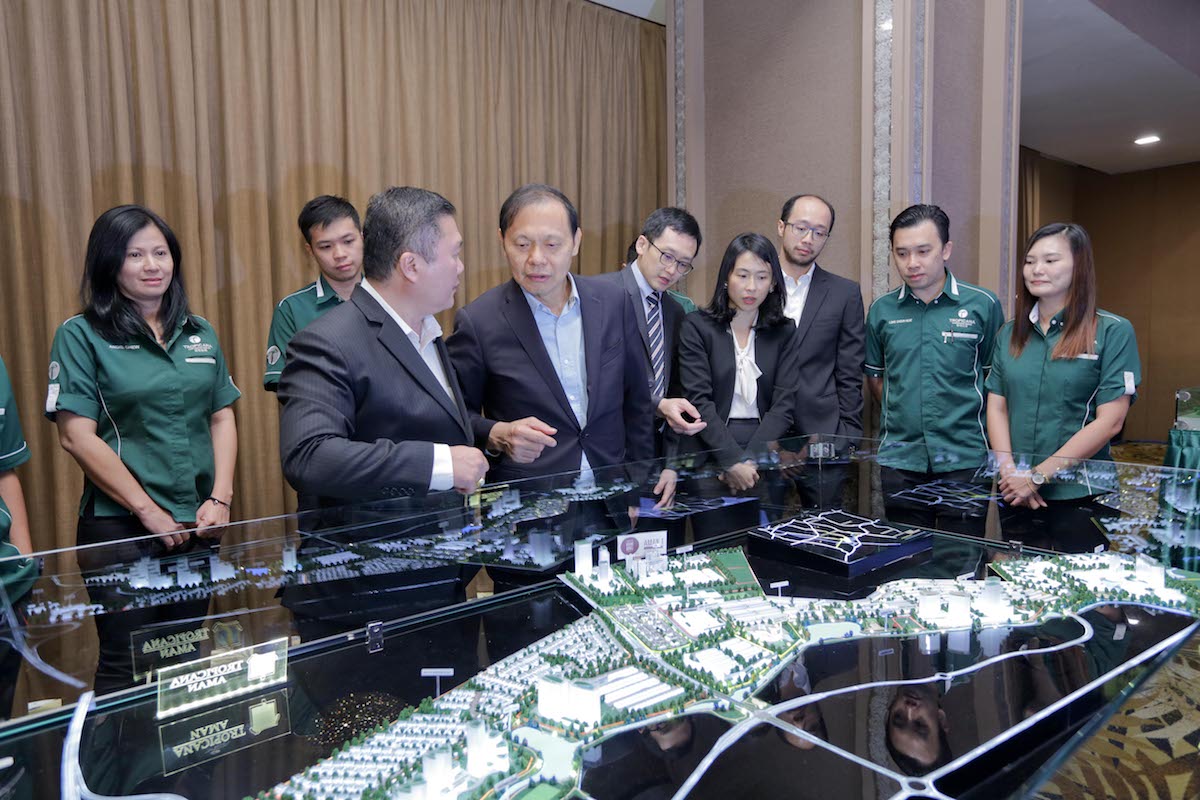 According to the Malaysian department of statistics, the Median age for the Malaysian population is now 28 years old, signaling a higher number of working class adults who are around the age when the purchase of a home is among their top priorities.
Tropicana, announcing the launch of its newest portfolio expansion under its Tropicana Urban Homes collection, has said that the development will see a total of 1791 modern apartment units at two of its award winning townships, Tropicana Aman in Kota Kemuning and Tropicana Heights in Kajang.
The developer recognized the need for young working class adults to be based near the city, as transportation and length of travel time continue to be one of the segment's top concerns. This has led to the strategic selection of the development's location.
Tropicana Aman is linked to six major highways including KESAS, the Federal Highway, LKSA, ELITE, and SKVE. The Tropicana Heights township is also conveniently 4km away from a transportation hub that harbours both, KTM and MRT stations.
The target demographic of young adults and families have been faced with skyrocketing property prices, properties now see prices ranging from RM 500, 000 and above without a corresponding increase in wages.
Tropicana's development of Aman 1 and Heights 1 counters the average overpriced home and sees a starting price of a mere RM236, 000, making it the sensible choice for the home buyer.
Through extensive market research, the developer has also found and catered to the demand for self-contained townships and has designed Tropicana Aman and Tropicana Heights to be self sustainable so that every possible amenity is within reach.
Tropicana's idea behind the concept of a self contained township has led to the incorporation of amenities and facilities such as world class educational hubs, Central parks, Neighbourhood commercial spaces, and recreational hubs within the townships. This caters to the unique needs of young home buyers and families alike.
With the increasing gentrification of the congested city areas, property prices within KL have skyrocketed so that green lungs within developments are now a rarity.
But Tropicana Aman brings with the development a huge 85-acre central park which acts as not only a green lung, but also a recreational space with a with a linear lake and a centrally-located Clubhouse, ringed by a 100-feet wide tree-lined boulevard.
The Tropicana Aman township has also been designed to be a walking and biking community. This has been achieved through the incorporation of a 7km long walking / biking trail to encourage a healthy, sustainable lifestyle. 10 link-bridges and 17 beautiful pavilions are also spread across the Central Park for the enjoyment of Tropicana Aman's residents.
Tropicana Heights also follows suit with 16 acres being dedicated to the creation of a Central Park that features a 750 meter linear lake, seamless pedestrian walkways, jogging and bicycle tracks, all complemented by beautiful landscaping and parkland views.
Both developments have taken into consideration the various lifestyles of its residents and have catered in layouts suited to both families, and single working adults. Heights 1 consists of 1025 units that vary in size ranging from 449 sq ft to 1783 sq ft while Aman 1 consists of 766 units and is split into two sizes, 870 sq ft, and 1000 sq ft.
These two maiden launches under the Tropicana Urban Homes collection is slated for a 2017 year-end release date.
For Tropicana Aman enquiries:
Call 1700 81 8868
or visit the Tropicana Aman Property Gallery
For Tropicana Heights enquiries:
Call 1700 81 9566
or visit the Tropicana Heights Show Village