Tap Your Way to an Uber Lifestyle – It's Simple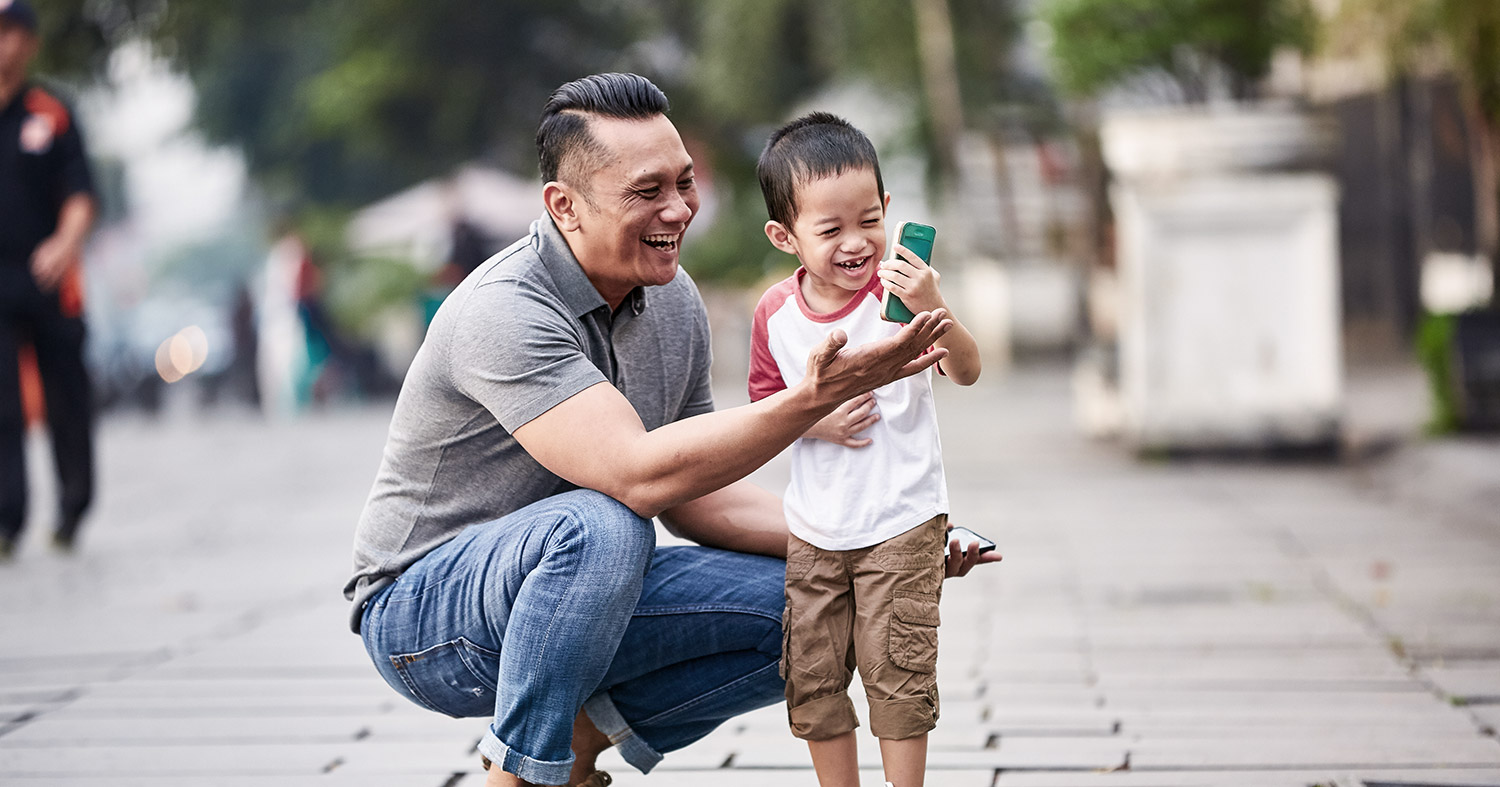 In Malaysian cities, urbanites are always on the go; whether it's zipping to a business meeting by day, rolling up in style to the hottest hangout on a Saturday night, or mall-hopping during the weekend. However, in getting their way around, locals and tourists sometimes come up against traffic jams, a lack of interconnectivity for public transit, overcrowding and expensive charges (for parking, tolls or fuel).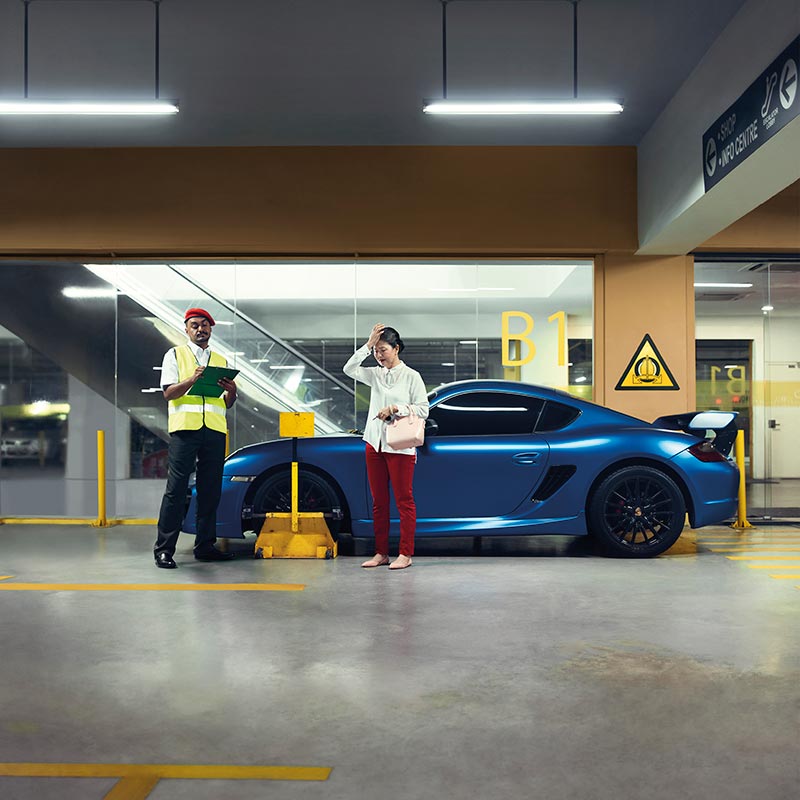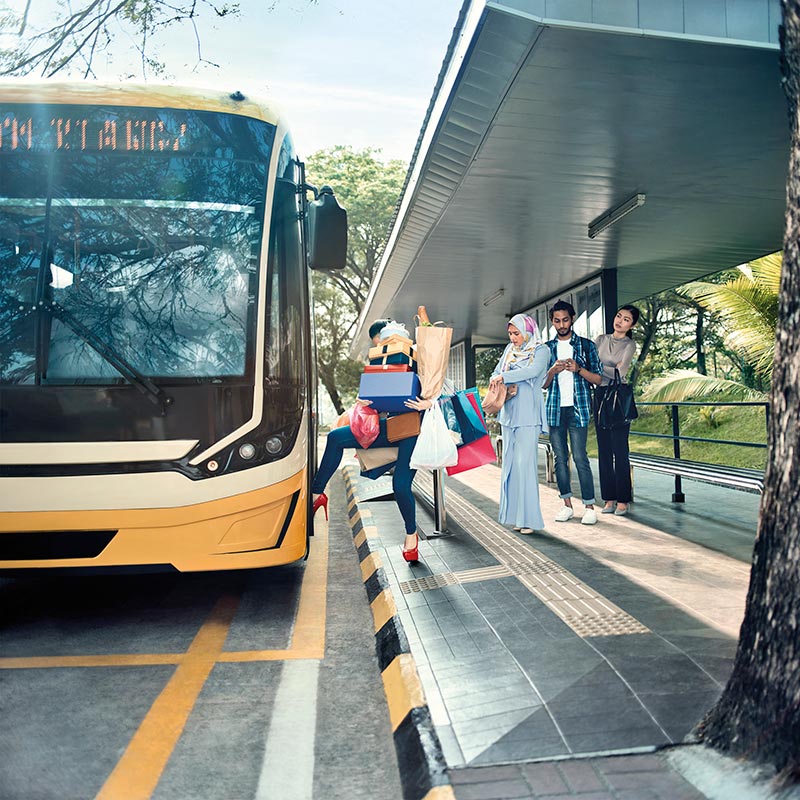 Since launching in Malaysia more than three years ago, the Uber app has sparked a change in how Malaysia moves.
However, many have yet to embrace the the idea of simply pushing a button and getting a ride. This is why we are focused on creating opportunities to offer people a first try. With Uber, you can simply press a button and choose where you want to go, when you want to go, and in what kind of vehicle you want to go in. This probably doesn't make sense to you until you've experienced the magic of having choice at the touch of a button.
Want to try Uber? Here's how:
1. How do I download the Uber app?
The Uber app is available FOR FREE on both iOS and Android. Just open up the Apple Store or Google Play and download the app.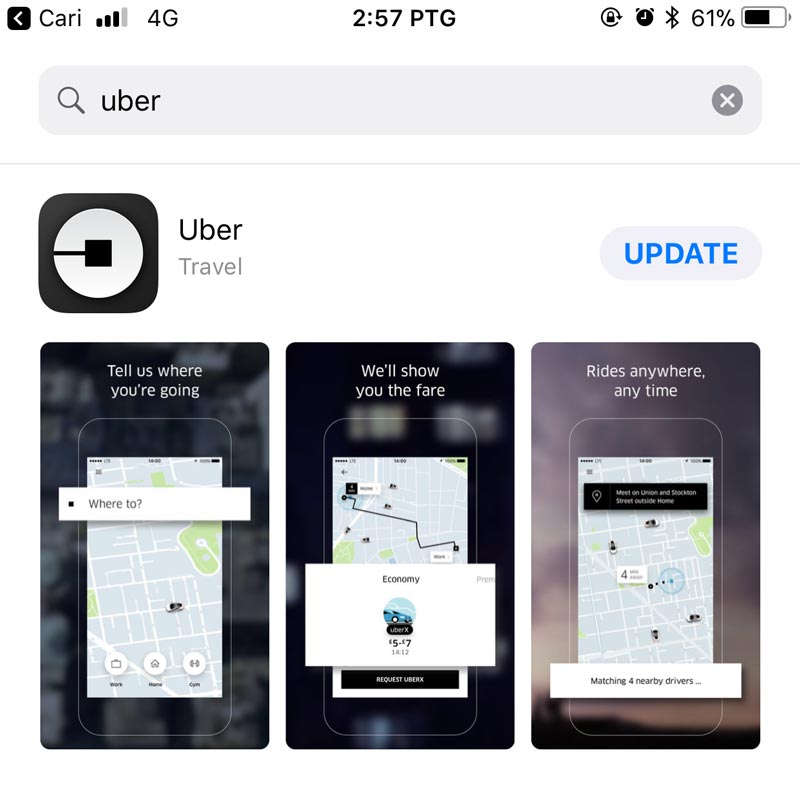 2. How do I create an account?
Enter a valid email address and phone number. Once you've completed the signup process, a code will be sent to verify your phone number. Verify your account and you're ready to ride!
Tap "Where to?" and key in your destination. You'll have the option to take either an uberX, uberXL or uberBLACK with the fare for each stated there. uberX gives you the most affordable choice for a ride for 1-4 people. For bigger groups of up to 6 people, choose uberXL. And if you feel like splurging a little more once in awhile on a fancy ride – opt for uberBLACK. Remember – the fare you see is the fare you pay, unless you divert from the route. You can also add your favourite or frequent destinations as bookmarks, and that saves you time – instead of selecting that location again and again.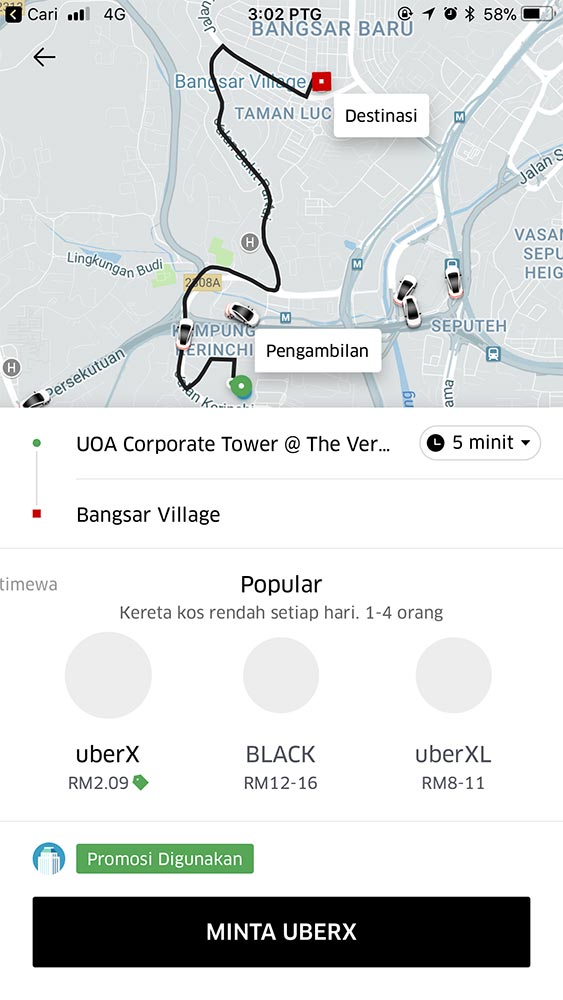 When your ride is on the way, your driver's name, car number plate and contact number will be shared immediately. All this helps you know who your driver is. Once in a while, you may encounter a hearing-impaired driver partner. The app will let you know in advance so that when you get on your ride, you'll be able to sign a "Hello" instead of saying it. That helps, doesn't it? Just simply check that all details are right when your driver arrives, and you'll soon be on your way!
5. Oh my… wrong location!
We understand that sometimes you're in a hurry and may accidentally put in the wrong location. Or if you change your mind on where you want to go, and have that "Oops!" moment and want to change your destination. The good news is… you can! Did you think that was not possible with Uber? We did say we understand you. To change your location, select "Edit" next to your pickup location and key in the new location or drag the pin to a preferred location within the grey circle on the map. Once done, tap the "Confirm" button. Do note, however, there might be a fare increase when you change locations depending on the route, distance and time.
Every rider is valuable to us and that's why we want to know how your ride went after every trip that you take. You can do so by sharing your rating and feedback in the app itself. This automatically pops up when your trip ends and you can select between 1-5 stars for each driver. And here's the thing – your driver will rate you too after every trip. We want the Uber experience to be great for both you and your driver. So, remember when you're riding, ride safe, ride nice!
You can pay for your Uber with both credit card or cash. Select "Payment" from your app menu and add credit card or cash to your payment method, and whichever you select will appear as the preferred payment method automatically.
The Uber app was designed around YOU. There are additional features you will find useful, which you probably haven't thought about.
➔ Can I share my whereabouts?
Yes, you can. Simply click on "Share Status" in the app and a real-time map of your route together with the estimated time of arrival will be shared to the contact number you select. Those that receive your ETA can track your journey in real time. And let's hope you get that grand welcome… or just simply, see your loved ones breathe that sigh of relief, knowing you arrived safely.
➔ Can I book a ride ahead of time?
Sometimes, you want to plan your day ahead of time so that you'll be punctual for your appointment. For example, if you're heading to the airport and you know you've got to be there a couple of hours before take off. Now, that is a ride you do not want to miss – we surely don't want you to miss your flight. Hence why Uber also has this special feature called "Schedule a Ride". This means that with Uber, you can request a ride between 15 minutes to 30 days in advance of your actual intended pickup time. On top of choosing a date, you can also choose a specific pickup time. This function appears as an icon of a car with a clock next to the "Request" button.
With Multiple Destinations, launched recently, riders can now add up to 3 stops. Whether you're sharing a ride with your friend en route to the airport, or going home after dinner and need to drop off the party on the way, it's easier than ever to pick up and drop off your friends and family members along the way.
➔ Request for Guests/Loved Ones
Seniors are concerned about losing their mobility as they age, and their loved ones can feel overwhelmed when managing the senior's transportation needs. So, we've definitely been thinking about ways to make our app more accessible to everyone in the family. Making it easier for our users to request or schedule rides for others and keep track of their journey in real time is certainly a great way to start.
If you need help at any point before, during or after your trip, we want you to know that Uber has a support team that operates round-the- clock every day. You can reach the support team within the app itself – that saves you the hassle of emailing or making a phone call. With the in-app support, rest assured we'll be able to help you with your query in the quickest time possible. Uber is available in Malaysia in 15 cities – Kuala Lumpur, Johor Bahru, Penang, Ipoh, Seremban, Batu Pahat, Langkawi, Melaka, Kuala Terengganu, Kuantan, Alor Setar, Kuching, Miri, Kota Kinabalu and Sandakan.
Uber is connecting Malaysians one ride at a time.
We believe that every trip is a journey and every journey is a story worth sharing. In conjunction with Merdeka Day and Malaysia Day, we want to celebrate the common thread that links us – being Malaysian, through our #UBERLAGU initiative. So while on a trip with us, record yourself singing a song that, for you, truly defines being Malaysian. It could be any song – we want to see how creative you can get. You stand a chance of winning RM600 worth of Uber credits, so don't be shy, get singing!
Most importantly, try something good today! It's time for you to Cuba Uber!
#UberLagu Contest ends on 16 September 2017