An article that begs to be written about food review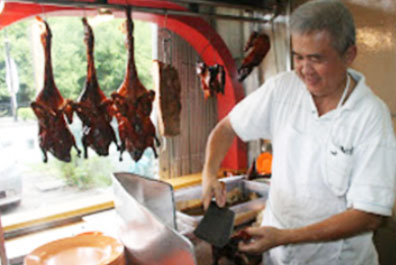 Since I started doing food review for both the Star and New Straits Times in around 2008, and later spent a stint on fine dining restaurants for a magazine published out of Bali, Indonesia, this is one article that begs to be written.
Food is very subjective. It depends on both the cook of the day, his mood as well as the client's expectations. The other perhaps, less important factor is also the prices and the level of service, and client's perception of their value for money.
One of the first restaurants that I wrote on was Niji Teppan in Medan Putra, Bandar Menjalara.
 After nearly 9 years, I contacted the restaurant owner again, and he told me that he has since relocated to somewhere near Tesco in Bandar Menjalara. There is also a name change to Ni Ichi Sushi Japanese Restaurant (coming soon) and most of his clients are regular clients from his previous restaurant.
My Sense of Satisfaction
As a reviewer I have no vested interest in any of the restaurants, so when the owner invited my wife and I, along with our two young kids (whom I want to introduce to the world of writing and food / travel hoping that they can do it as a hobby in future), it was gratifying enough when he told my kids, "Thank your Daddy!"
It was enough to see the beaming broad smile on his face, but of course, it was all his hard work for the past 10 years that he is where he is today. Ni Ichi Sushi was packed to the brim, and now, Chin also operates a Chinese restaurant in same shop where he operated his Niji Teppan.
I hardly knew Dennis Chin when I wrote about his Niji Teppan, but I like the way he garnishes his food. As we sat down to talk about his business over the years, he told me that his prices have only risen by about 15 percent since 2008. A Japanese friend of mine confirmed that the prices are "very reasonable" and said she would come to check out the food here.
So, when I write about Ni Ichi Sushi in an upcoming article, some foodie groups who visit the restaurant will be able to appreciate the 'value for money' and they will return for those dishes that are good. Others may say it is not authentic Japanese food because Chin readily admits that his cuisines here have a Western fusion to it, and although he was all along a chef in Japanese restaurants, it was mainly in Taiwan.
Some may say that there are other places which may serve authentic Japanese cuisines and charge a lot for it. I do not deny this. Still others will say they simply love the Japanese food the way it is done here and do not mind travelling all the way from as far as Puchong during weekends.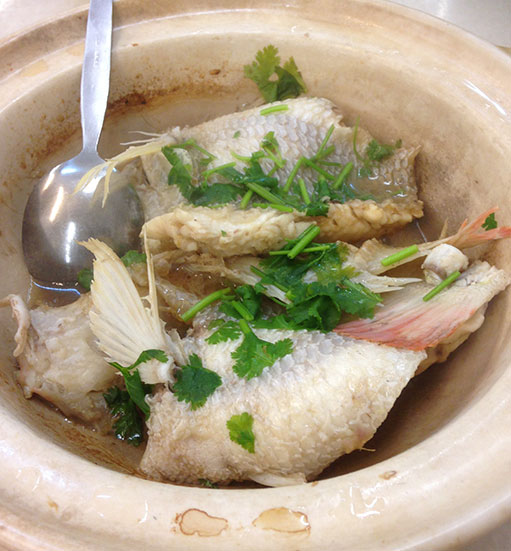 Taste is Subjective
Even between my son and I we do have very different tastes. I like the strong tastes in my non-halal 'bah kut teh', but for a nine-year-old, something milder is better. Therefore, taste is also acquired and very subjective.
When I tried ginger pasta for the first time in a café in Kiara, I had that Wow! factor. After trying it many times, it was no longer special to me. Same goes with the Taiwanese noodle in another restaurant, so what was unique for the first time, no longer has the same 'Wow' factor for me.
Over the years, I have many such experiences. I once took a Polish gentleman to try out the Western food served by a café. Both he and I have been good friends and I knew he would be honest with his comments. I personally wanted to get his views too before I wrote about the café.
I guess the operator of the café must be flattered when my Polish guest told her that he loved the food and would find his way back with his wife. However, when I brought my wife and her friend to check out the food, I received brickbats from both of them! I had the chance to order my plate of pasta too, and I could not disagree with my wife.
The difference? Because the boss was not there and there was a different cook for the day. The main cook was away.
I met another chef from Seat Inn Kent restaurant in Desa Jaya. He and another person had started a restaurant nearby. He asked me to do a write-up on his restaurant, but I told him that I was no longer doing food review at that juncture. Deep inside, I tried the food a couple of times and I was not impressed. But business at Seat Inn Kent (next in the pipeline) continued to grow.
If you ask me, food or what that attracted the people, I really do not know. Curious as I am, and you may say this is an academic exercise, but I am also doing my analysis by asking for all the honest feedback and trying to understand more what motivates people to travel long distances just to visit their favourite restaurants.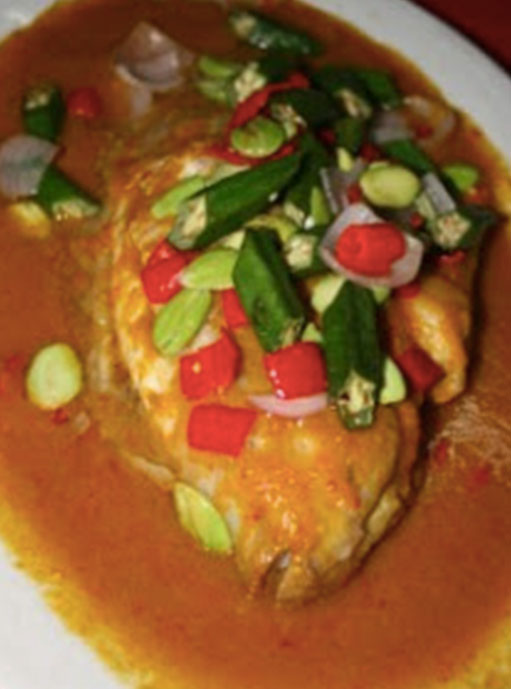 Passion, I guess! Talking about great restaurants, my guess is that it takes a lot of passion to make things work!
There was a Thai restaurant started by a successful Thai restaurant owner from Bangkok. She wanted to reproduce her business here in Kuala Lumpur. When I did the review, she asked me to invite a couple of other friends along to try a er cuisines.
Everyone had a wonderful time and of course my article which was written subsequently attracted even the then Thai ambassador. I took a few foodie friends to check it out and they were also very impressed.Sadly, a good friend of mine returned from Singapore for Chinese New Year and ordered two tables for
Sadly, a good friend of mine returned from Singapore for Chinese New Year and ordered two tables for a family reunion. To his horror, it turned out to be a disaster for him.
The waiters did not even reserve the tables! The list of food ordered was not prepared in advance. When it was finally served on the table, his guests had a lot of negative comments and, of course, I also received some nice brickbats from my friend.
When my wife and I quietly went to check it out, we noticed a marked difference. And, we learned that the restaurant owner had returned to Bangkok. About a year later, the restaurant was no longer there!
A friend had also recommended us a nice restaurant outside a very posh housing estate in Sungai Buloh. When we quietly went to check it out, I was put off by the waitress who had a scowl on her face that I decided I would not return to do a review of the restaurant or the food.
One principle that I always hold on to is that I do not run down on restaurants. Therefore, when I do a review, there are dishes that are not my kind of tastes, so the only hint that you would read is silence about the certain dishes or ingredients.  
For example, I may like certain items on a plate of nasi lemak, but hey, you don't get to hear about the things that I don't like, but it does not stop me from giving my honest critique to the chef herself. It is really up to the chefs to take my comments and improve.
All I hope is to see a healthy and bustling food and beverage sector where everyone, including foreign tourists, gets to enjoy. Malaysia, being the focal point for the East and West, should be an international food haven.
Food & Hotel Malaysia | September 26-29 | Kuala Lumpur Convention Centre
For this reason, I encourage you to check out the Food & Hotel Malaysia come September 26-29 at the Kuala Lumpur Convention Centre. As parking is going to be costly, I will use the either the LRT or monorail route, especially after have I downloaded the Kuala Lumpur TransitMy app on my handphone and find it useful.
STEPHEN NG is an ordinary citizen with an avid interest in all sorts of gastronomical delights – Western, Middle Eastern and Asian.