Whenever you crave for some grilled patin…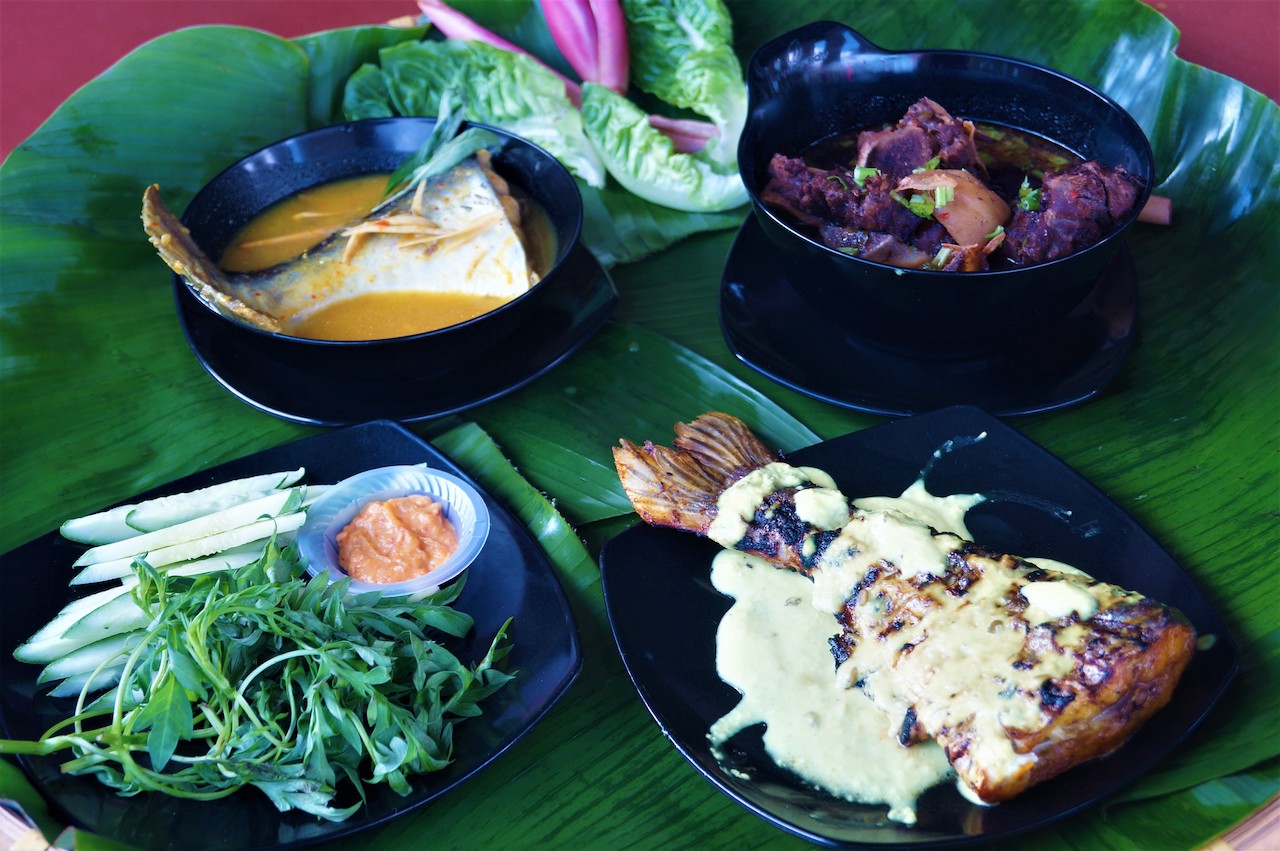 When we were craving for some grilled patin fish, the first thing that came to mind was Mamimia Patin Champion in Laman Melati Kuang.
Again, with Waze and Google Map these days (just key in Mamimia Patin Champion), it only took a 20-minute breezy drive for us to the location from Taman Megah, especially on a weekend in the morning where there is hardly any traffic jam.
After a sumptuous lunch of grilled patin fish in what is a truly kampung setting, the whole family can then take a short drive to Tasik Biru Kundang for some fresh water fishing.
Kids, especially from the city, would love it when they can see monkeys playing up on the trees. It is a real good experience for urban kids.
For those who know Bukit Rahman Putra well, Laman Melati Kuang is just a short drive away although the name `Kuang' may sound like thousands of kilometres away out of Petaling Jaya.
But like I have always told my friends, it takes just a bit of courage to venture out of their comfort zone and experience the kampung environment, where food is often homecooked, more delicious and prices reasonable.
After having lived in Australia, where getting from one suburb to another can easily take half-an-hour, a 20-minute drive on the Lebuhraya Damansara Puchong (LDP) and Jalan Kuala Selangor is nothing to complain about.
What is important is the trip is worth the effort when the appetite is met and the children have an enjoyable outing.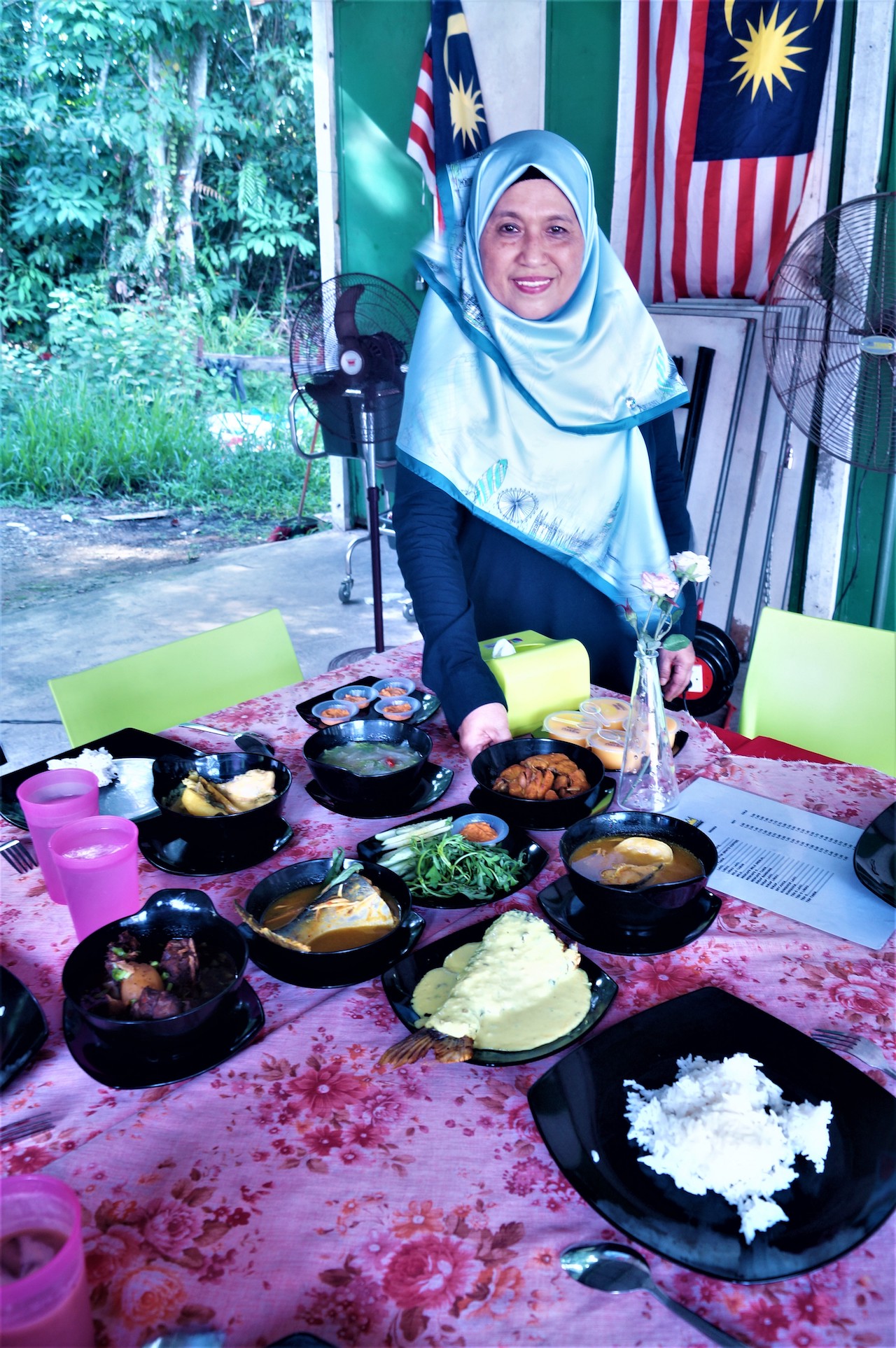 Mamimia Patin Champion is in fact a small stall operated by Ahmad Mazlan and his wife, Radziah who goes by her nickname, "Dee". They are not the typical stall operators; both were previously from the banking industry before they retired. Mazlan speaks good English.
Because Mazlan is originally from Bentong and Dee is from Pekan, and since we were already warming up to each other and enjoyed the chat together like family friends, I dropped a punch line: "So, is that the reason why you get the patin fish from Temerloh then?"
Temerloh, located between Pekan and Bentong in Pahang, is famous for its Patin fish. They can be found either in the wild or bred in ponds or rivers but Mazlan says that they only get their supply of patin that is bred in cages on riversides in Temerloh.
Patin is their specialty. They take pride in their dishes which they prepare according to their family recipes which they love to serve to their clients. I learnt from Mazlan that he was in fact using the gerai to teach his family how to conduct a successful business.
"We enjoy good family bonding as a result," he adds.
Since I am a fan of all sorts of spices, I particularly like Dee's Patin Percik (RM18) because her homemade sauce gives me the `oooomph' to compete with my family members for the leftover from the dish. The word 'percik' means to sprinkle, so literally it means the grilled Patin fish is 'sprinkled' with Dee's special homemade sauce.
The other signature dish is Sup Tulang Hitam Warisan (RM10). According to Dee, their sup tulang is prepared using the bones of oxen. I strongly recommend clients to try out these two signature dishes of hers, besides her Patin Tempoyak Champion (RM12), which are all simply delicious.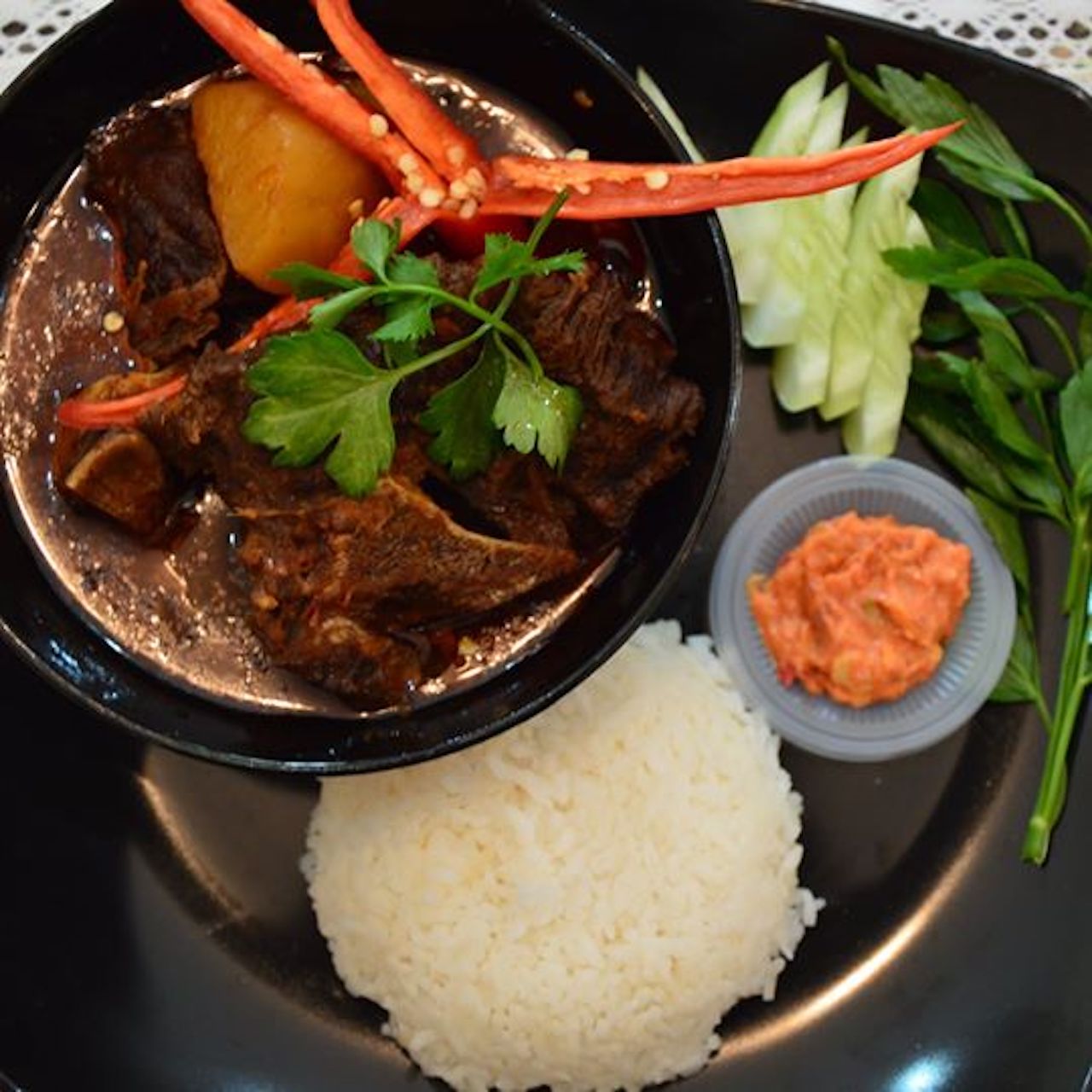 The Patin Tempoyak Champion uses her homemade fermented durian condiment and a little of chilli, otherwise known as the tempoyak.
The dishes can be eaten with rice. This is truly a family business where the entire family are helping out with the business. "You cannot taste the Patin Percik in any other restaurants anywhere in the world but here," Mazlan laughs.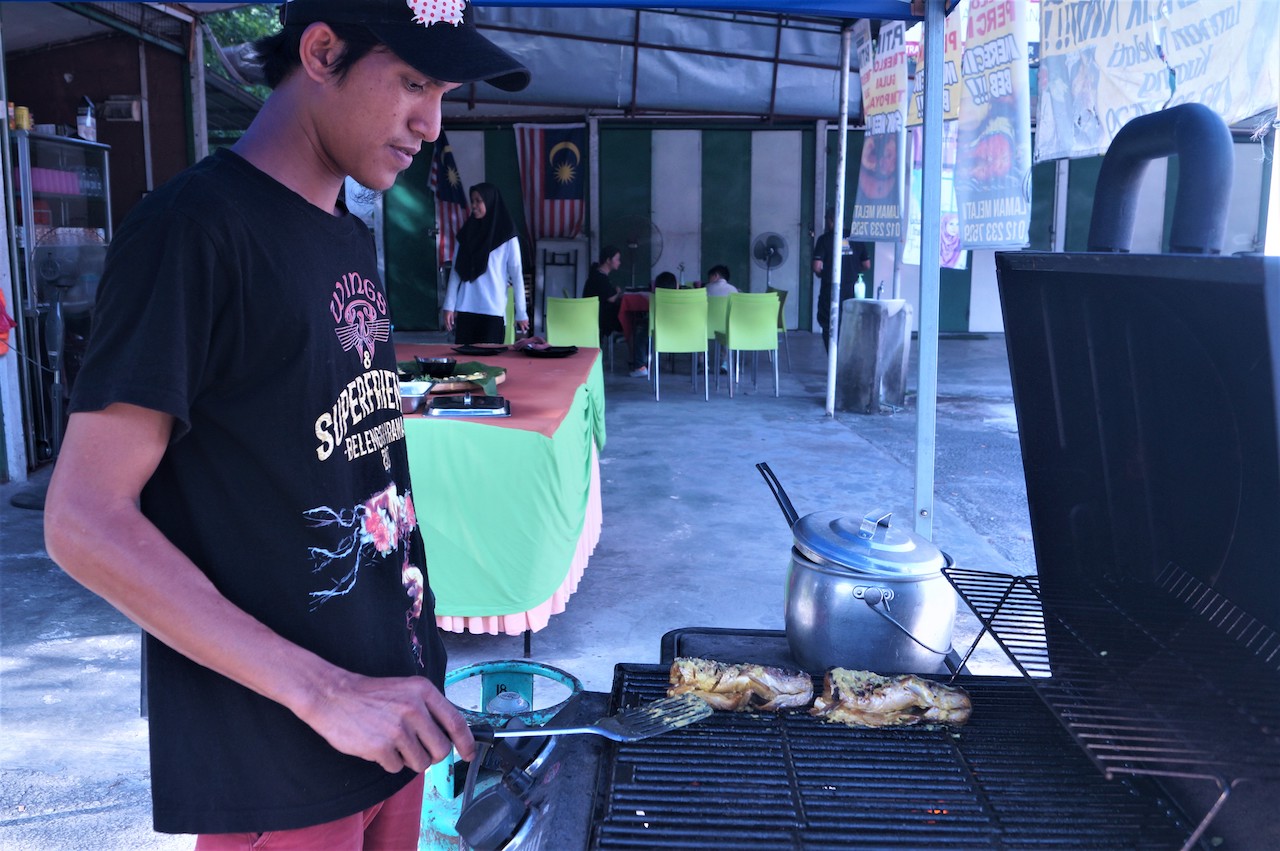 Gerai Patin Mamimia is located at 3017, Laman Melati Kuang, Lorong Melati, Pinggiran Rahman Putra, 47000 Sungai Buloh, Selangor, Malaysia
Tel / Whatsapp:
+60 12-233 7529 and 017-947 8797
Business hours:
11am – 4pm (open six days a week for lunch. Closed for dinner every day and on Thursdays).
STEPHEN NG is an ordinary citizen with an avid interest in all sorts of gastronomical delights – Western, Middle Eastern and Asian.