At Kung Fu Restaurant, Great Cooking is Like Martial Art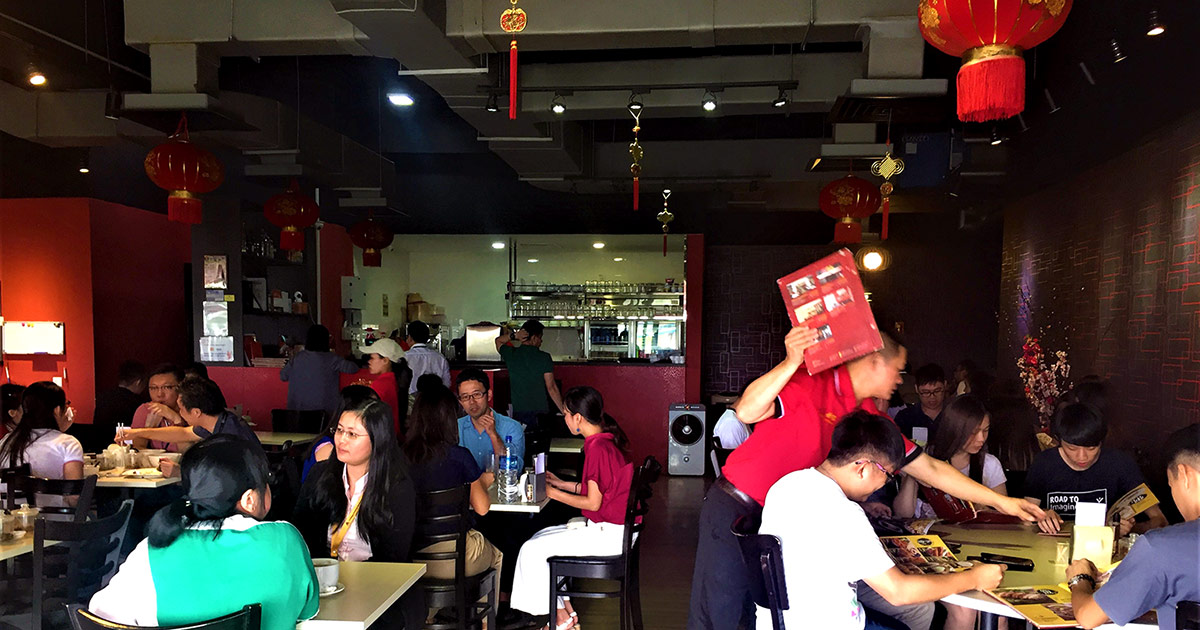 Usually I would not travel as far as Cyberjaya for food, but nothing is more compelling than to check on some good restaurants there especially after a visit to the administrative centre of Putrajaya.
Just a short drive from Putrajaya, Shaftsbury Square which houses the Kung Fu restaurant has ample of parking lots in the parking block just behind.
I picked Kung Fu restaurant because despite getting a few negative comment, it has been getting a lot of good reviews as well in TripAdvisors. What was most comforting to see when I walked into the restaurant was that every table was occupied during lunch hours.
Food taste is always very subjective, and sometimes, the reviews put on social media is partly due to just one bad experience by the client, and it may not even have anything to do with the food or its prices.
According to restaurant manager, Winnie Chan, although the restaurant is located at Level 3, the restaurant is often packed for lunch. For one, eighty percent of their menu are prepared using steamed cooking instead of deep-fried; the other reason is because the ambience is good.
Clients can pick the airconditioned environment indoor or the alfresco dining outdoor on Level 3, away from the busy street below.
Some of the expatriates from India also eat here often. When met, one of them said that he has been eating in this restaurants for the past few years and never get bored with the food.
There were other locals I met who said that they like to hang out here because they enjoy certain dishes of their own likings.
For lunch, I find that the coconut herbal soup a healthy starter. It is freshly prepared using the steamer and still kept warm when served, although I would have preferred it real hot so that I can enjoy every sip of it.
Because it is sometimes hard for the chef to find coconuts of the right size, they can only sell a limited number of coconuts in a day.
"A family who loves the soup usually orders eight coconuts one day in advance because by evening, most of the stock would be over if they do not pre-book," Chan says. "It is also very tedious to prepare the soup. The coconut must be of the right sizes, too!"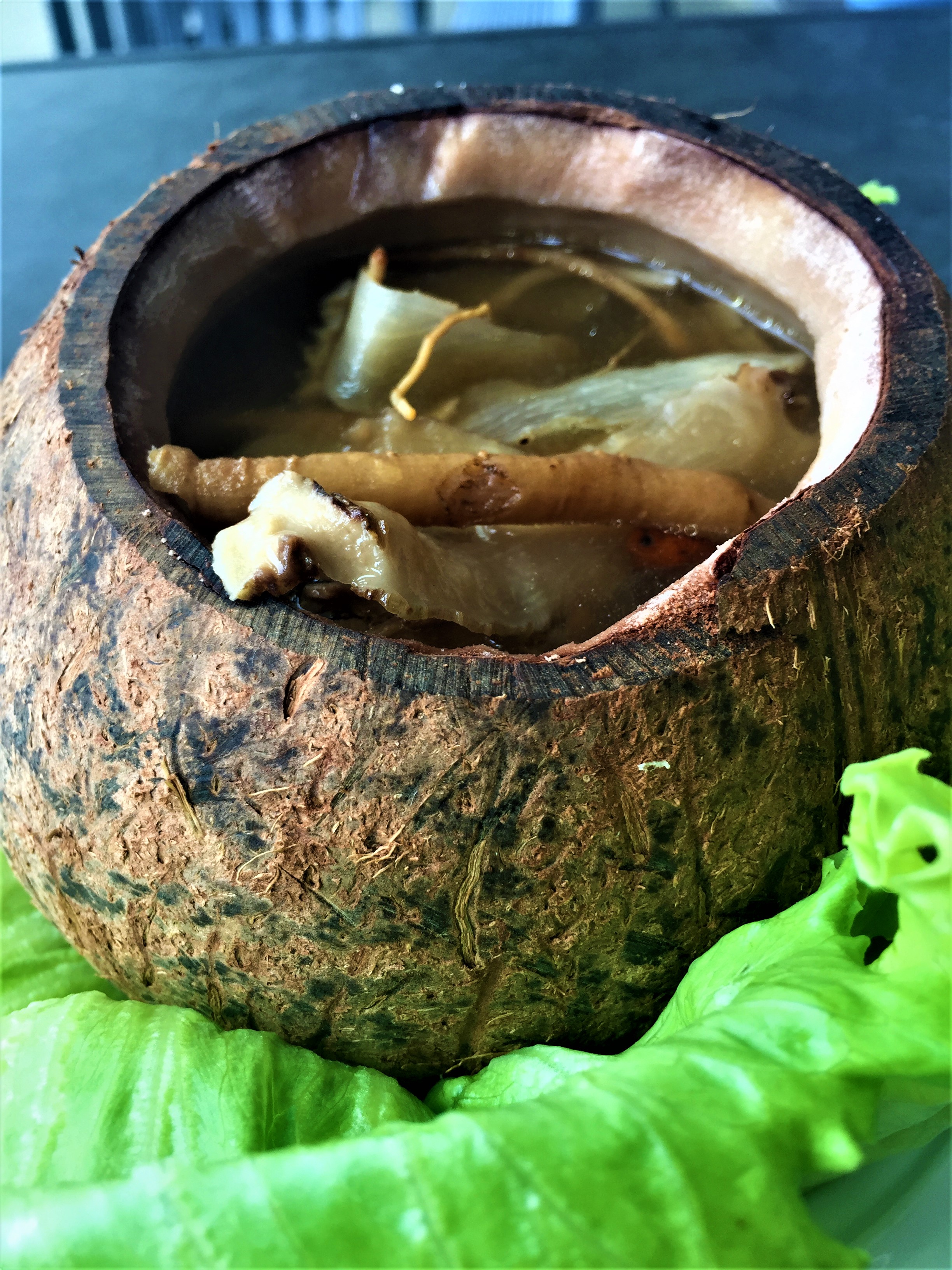 For the dishes, the Baba Sauce Fish is still my favourite. I like the way it is cooked with lemon grass and petai, and the fact that they only use the grouper. This is the dish that gives me the 'oooummph' factor that spices up the rest of the day for me. I would not trade this dish for anything else.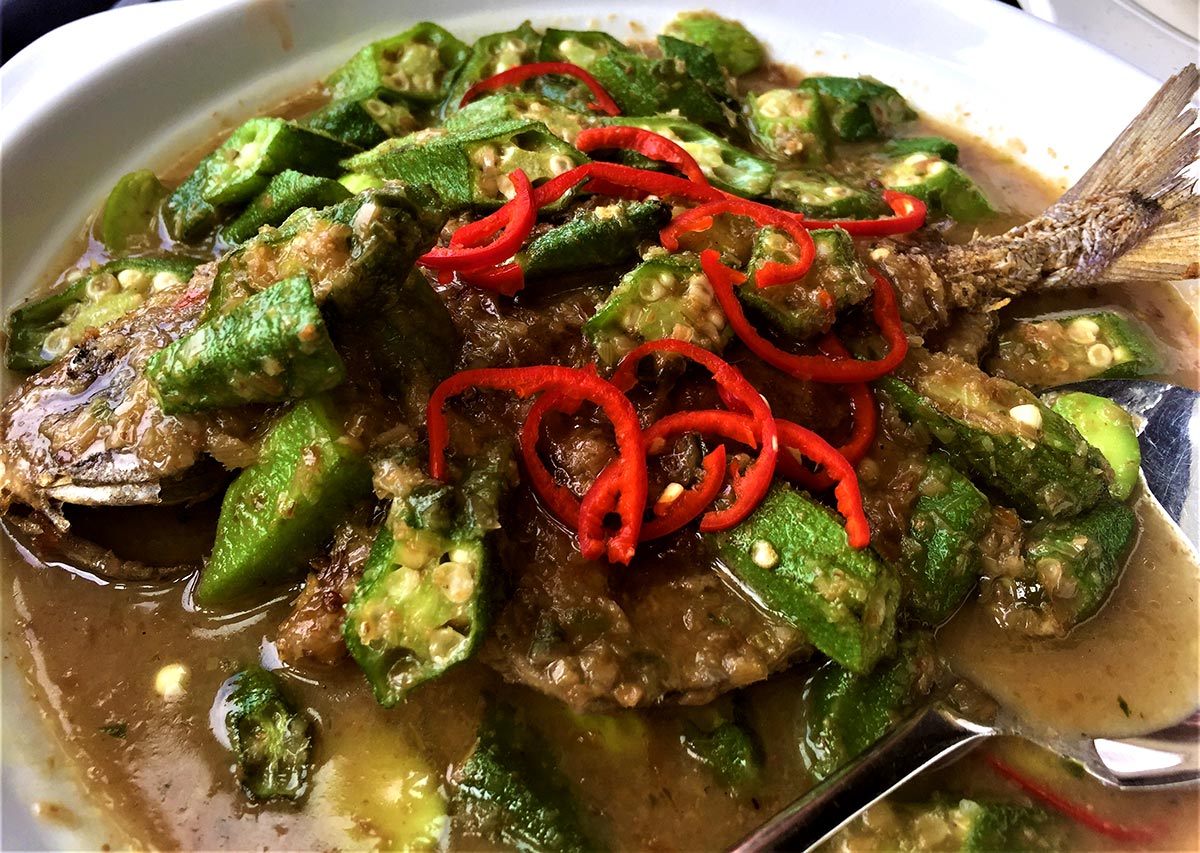 The grouper that they use for their Kampung-style Giant Grouper dish is from the deep sea of Sabah, with the smallest being sent to the kitchen here is about 40kg and the largest so far is 80 kg.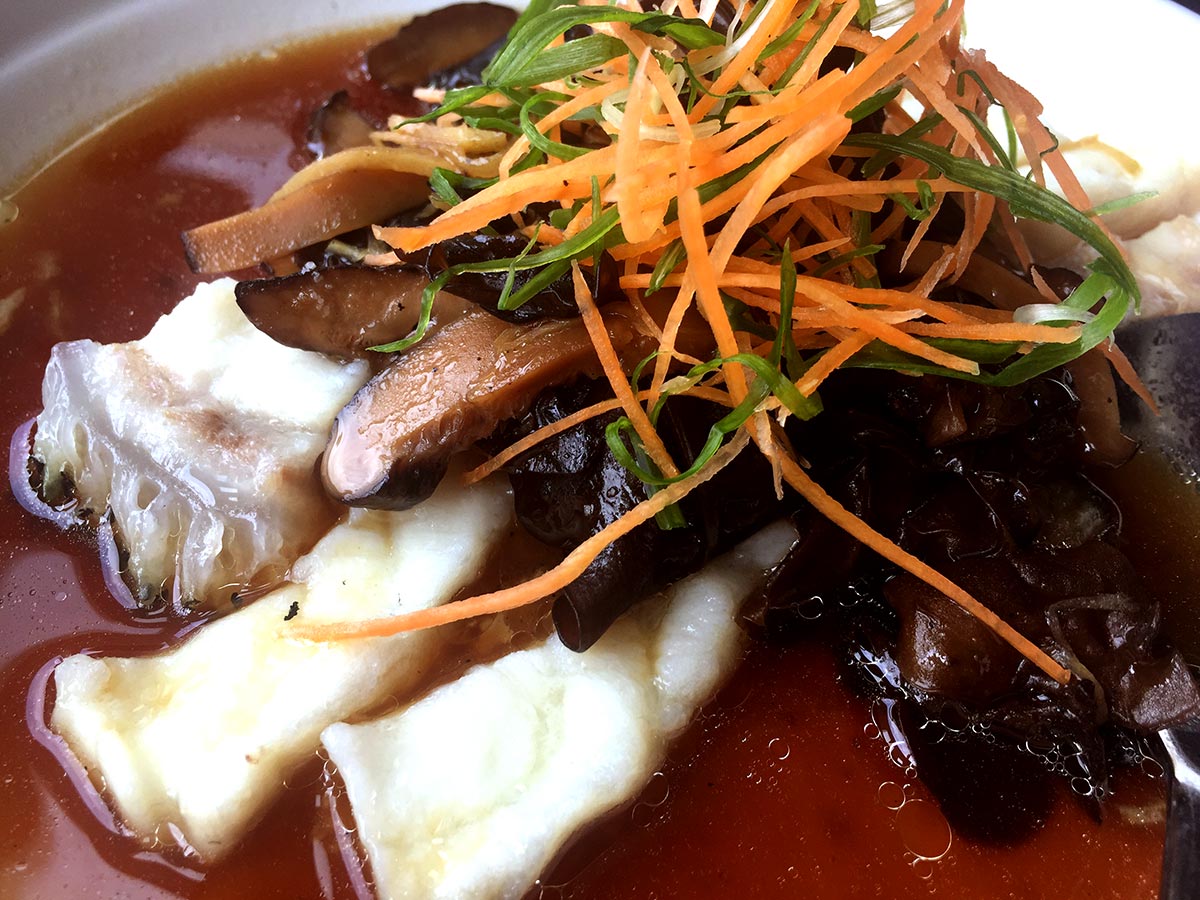 Their two other signature dishes are definitely worth the try – their Curry Spare Ribs and the Dongpo Pork Belly. Although I merely wanted to taste a small portion of each dish initially, the fact that I took another last bite before leaving clearly shows that the two dishes are somewhat irresistible.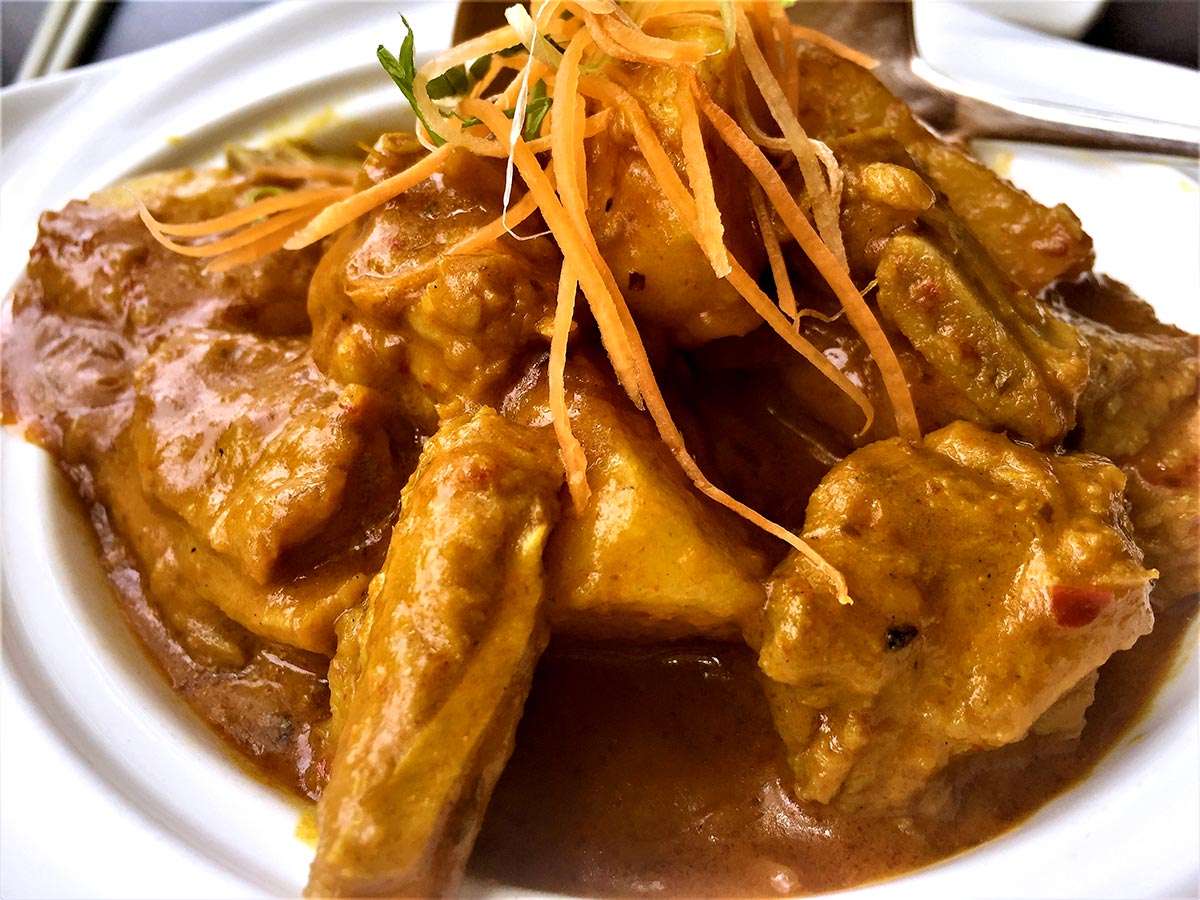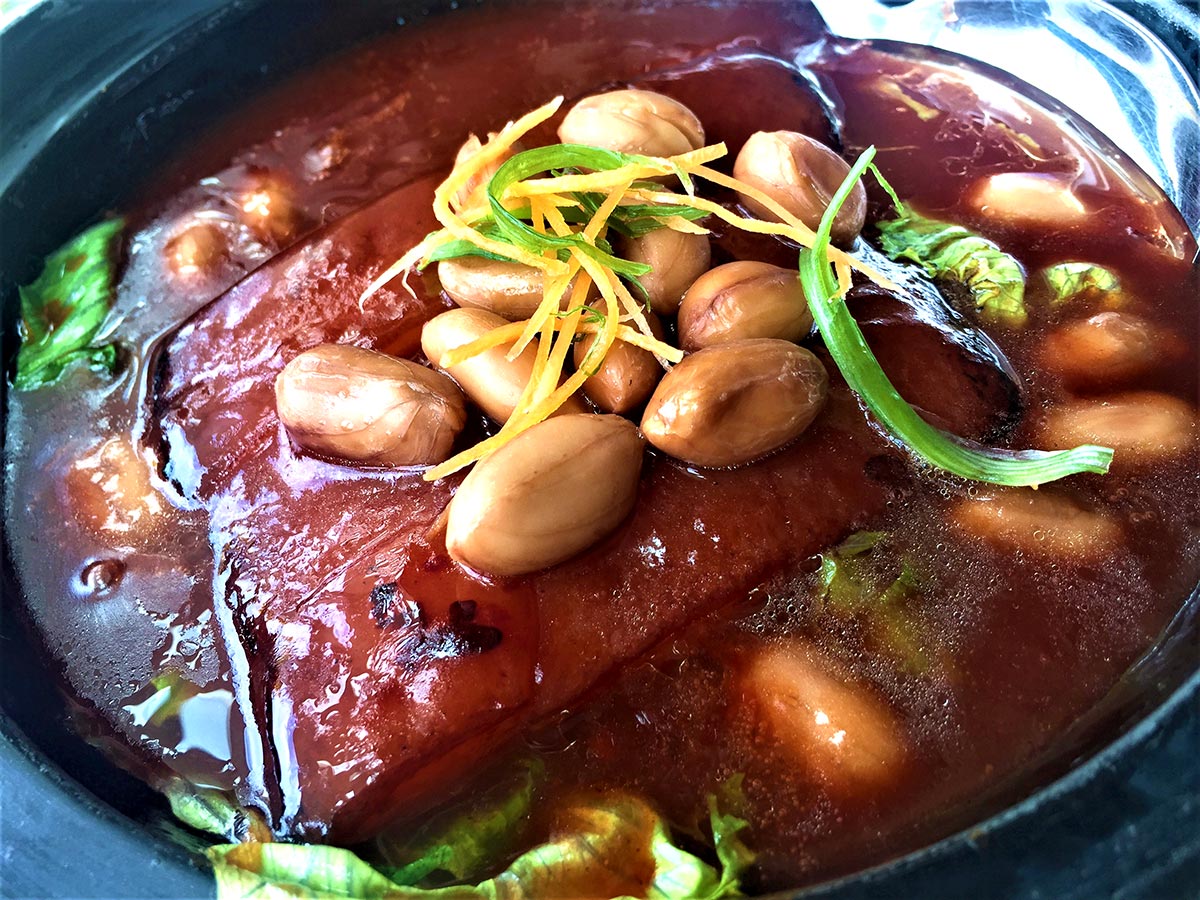 Kung Fu Restaurant is located at Level P3A-12 & 13 (or 4th Floor), Shaftsbury Square, Persiaran Multimedia, Cyberjaya, 63000 Cyberjaya, Selangor, Malaysia
Tel:
03-83221660
Business hours:
11AM–10PM (six days a week, closed on Sundays)
STEPHEN NG is an ordinary citizen with an avid interest in all sorts of gastronomical delights – Western, Middle Eastern and Asian.