Two little Secrets about Briyani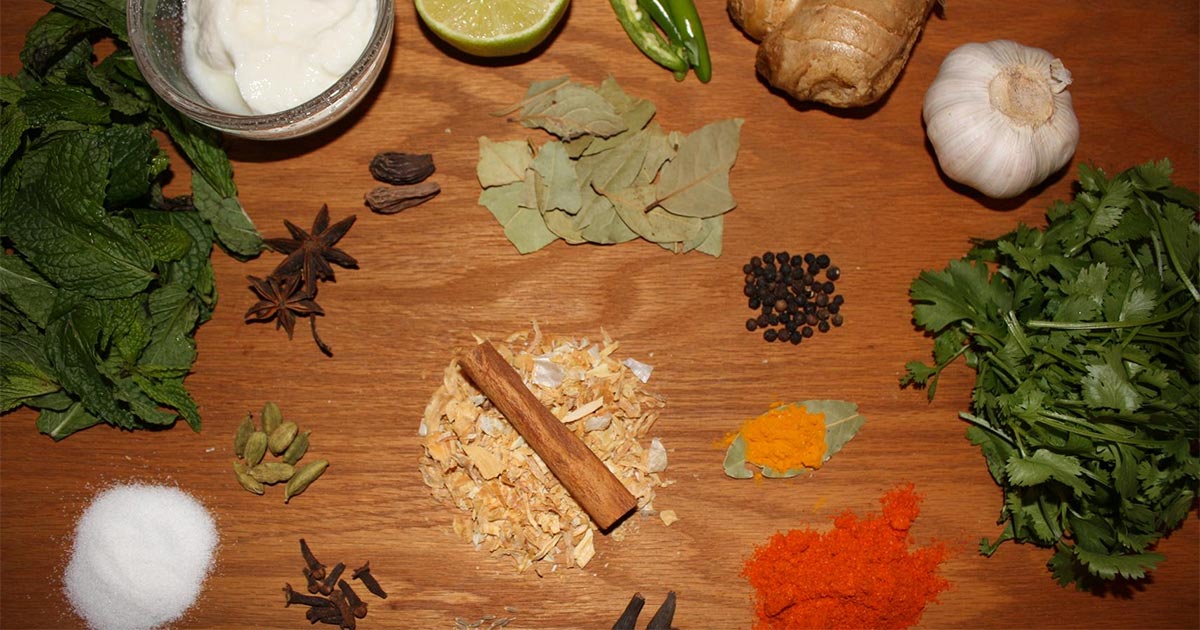 You can now order it online and have it delivered to your home or office using the services of Go Get at www.heritagebriyani.com. You can also ask to collect the packs from its pick up point in Ampang.
They currently have the Briyani Mutton, Briyani Chicken and Briyani Fried Chicken, which were inherited from the original secret recipe, passed down over four generations.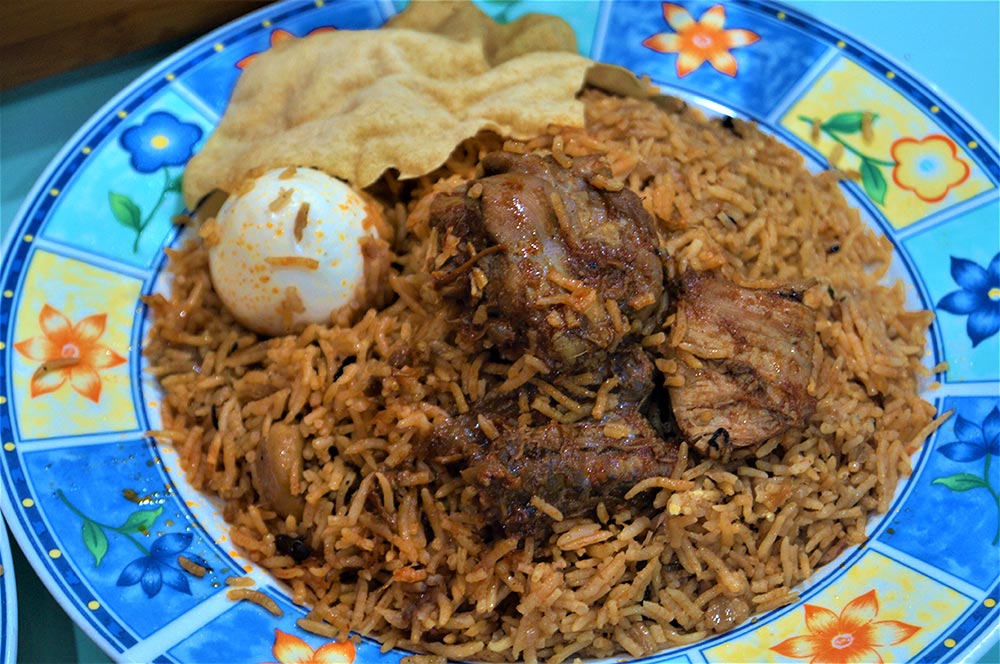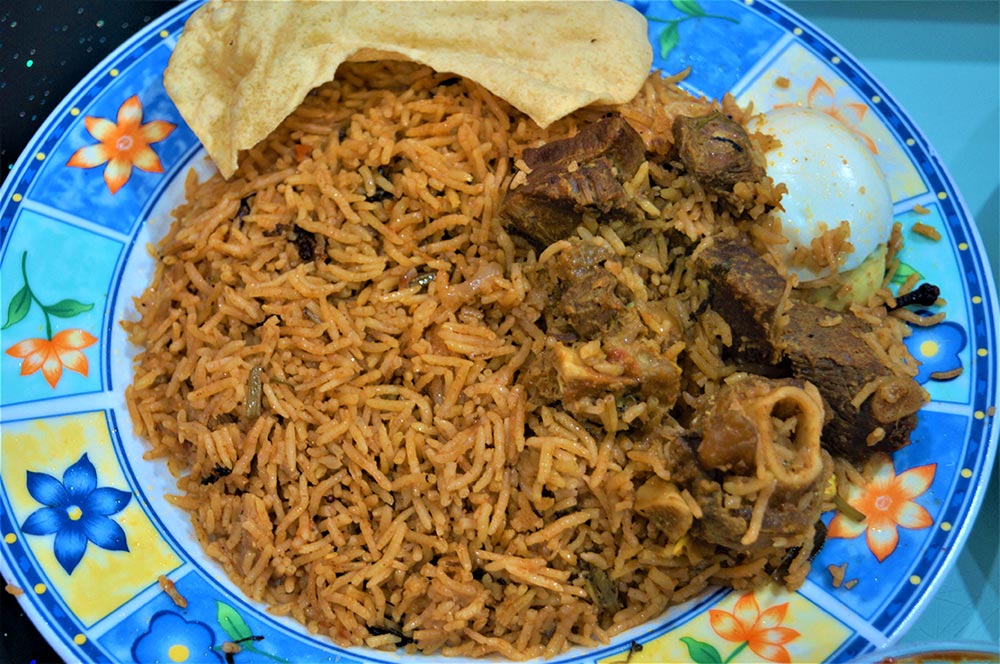 Later, they will also have the Nasi Kandar combinations – White rice, Lamb curry, Beef masala, Squid or sotong thick curry, Fried egg with onions n green chili, Prawn masala, Boiled egg, Curry fish, Fried fish, Ladys finger or bendi, Curry chicken and Fried chicken.
Did I miss anything? Yes, the Chinese tea. A sumptuous dinner like this would not do without the Chinese tea. In fact, I would call this my own secret to dining with Nasi Briyani.
It is a perfect combination, which I hope will gain traction especially in fine dining Indian restaurants and in a setting like Malaysia, it is a nice fusion of two great cultures.
I once wrote an article titled, "Living like an Oil Sheikh, Dining like the Chinese emperor" (read it here), for this combination, I would call it "Experience a meal with the great Nizam of Hyderabad and the Chinese Emperor". After all, fine dining is all about an unforgettable experience with a loved one.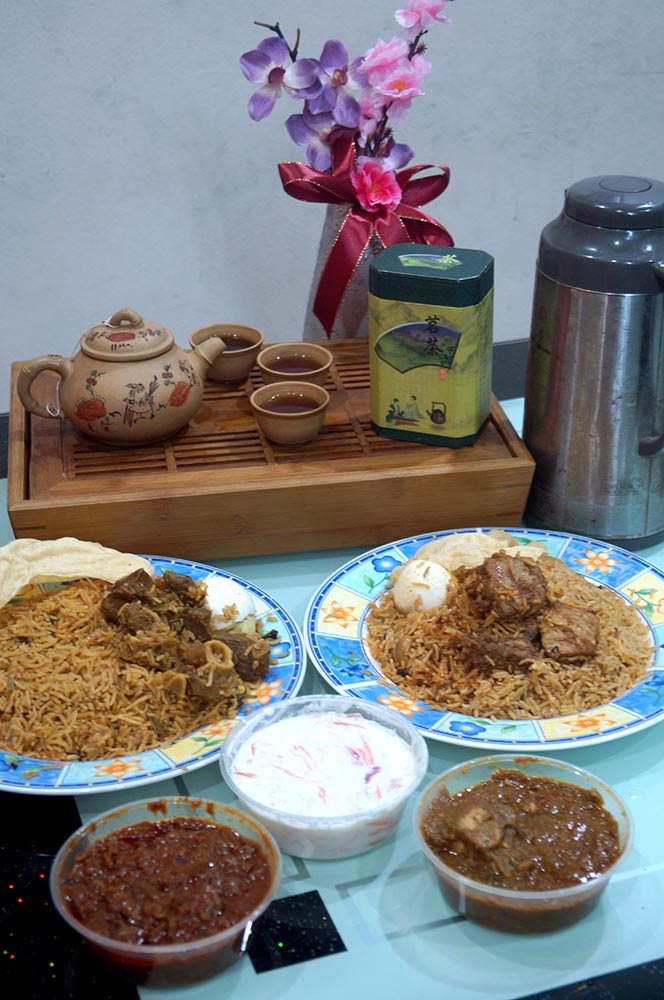 Couples where one of the spouses is Indian, and the other is Chinese, would find the experience really enriching.
The Chinese tea has a nice soothing effect after a heavy meal and it does help with digestion. For children who are learning to eat spicy food, a small cup of Chinese tea works better than a bottle of water to clear their tongue of the spices. When one orders from Heritage Briyani, there is always the flexibility of setting up the table and trying out my secret to the fusion of cultures.
By the way, the nasi briyani can by quite spicy but that's the "oooumph" that one gets from Heritage Briyani. It is cooked using basmati rice, local mutton, chicken and home ground spices served with their special Dalcha and Raita.
We can easily spend up to RM100 for a meal at any Western restaurant for a family of four, so the Nasi Briyani home dining with the Chinese tea would not be considered too expensive. More importantly is when the children enjoy the food.
However, as the people at Heritage Briyani advise on orders, you have to take their word for it:
"As the preparation of authentic Briyani is a complex process with many steps and long slow cooking time, please place your orders one day earlier. This one day notice will ensure you get the best flavor at all times."
And I understand it is by 6pm the day before. So, if you do not feel like cooking tomorrow night, go to www.heritagebriyani.com and have the Briyani delivered to your doorstep.
STEPHEN NG is an ordinary citizen with an avid interest in all sorts of gastronomical delights – Western, Middle Eastern and Asian.