Paradiso Café, the gem yet to be discovered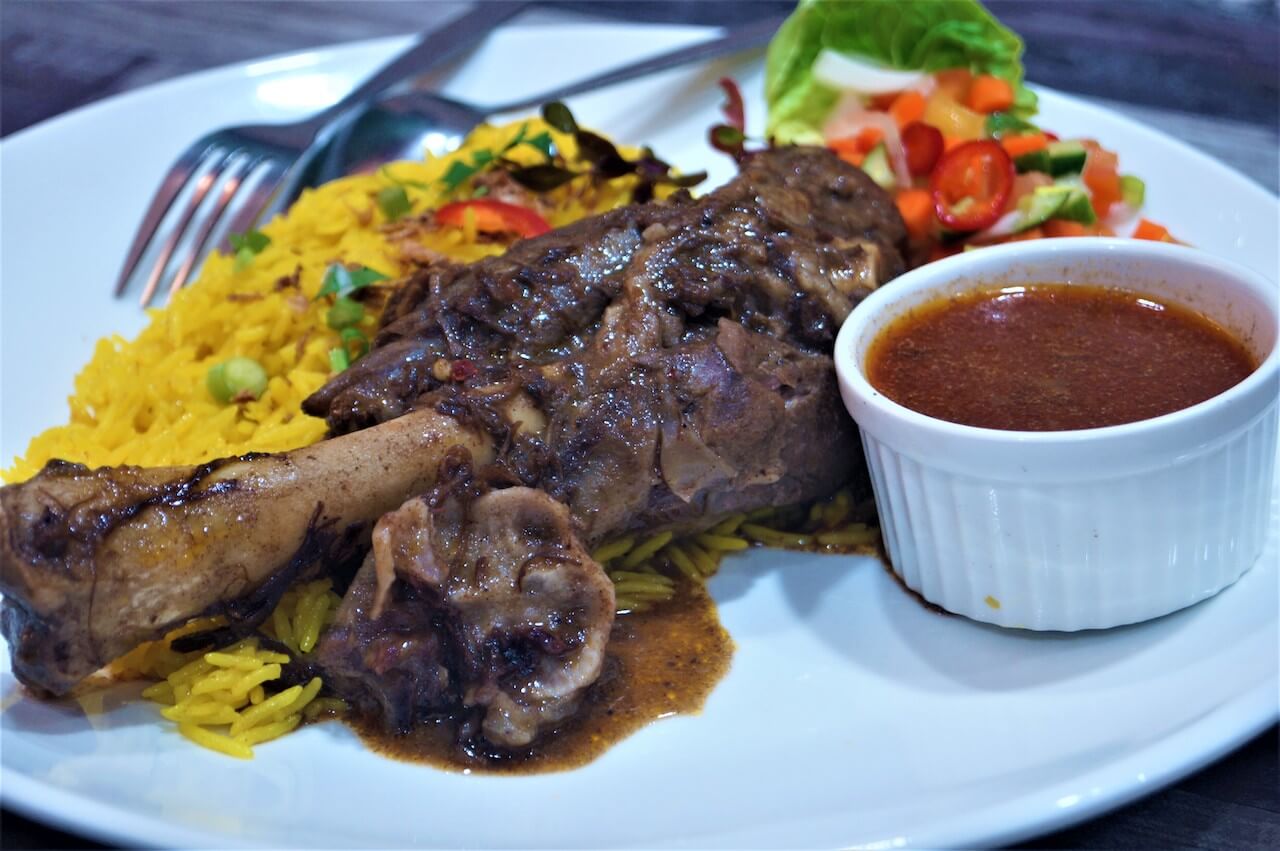 "Never judge a book by its cover."
What's more when the book comes "alive" with two "power" chefs hard at work in the kitchen of their small café in the middle of nowhere! Sounds like a folk's tale?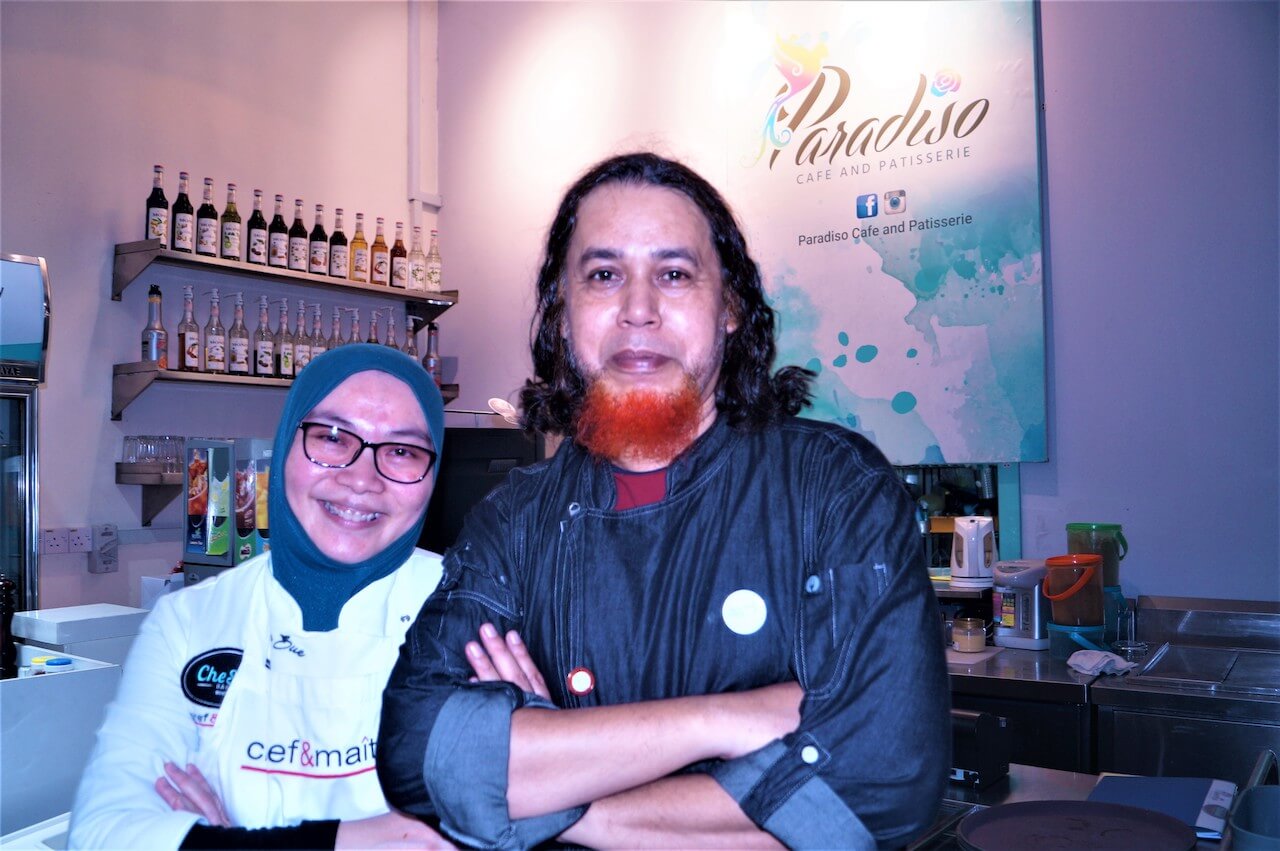 Paradiso Café in Damansara Sutera is where you will find Chef Azizan Shukri, an Italian Master Chef himself and his wife, Chef Che Sue working with great passion to cook their signature dishes for the guests – all at a price that almost every middle income person can afford!
I call this the priceless gem yet to be discovered. You pay for the food instead of a posh ambience which only the rich and famous can afford, but here is some true friendliness that you cannot find with most well-attired, bow-tie and salaried waiters.
"Now, everyone can dine," Che Sue quips, as she further elaborates on their 'no frills' fine dining concept. Che Sue was previously operating the cafe at Sunway Nexis in Kota Damansara, where both parking and the high rental forced them to re-locate to this place.
In fact, according to Che Sue, her latest attraction is Azizan himself. Azizan has recently decided to leave behind his career in five star hotels and restaurant outlets to join his wife.
With Azizan, clients can also enjoy the great Italian master chef's fine dining quality dishes at the fraction of the prices that they would otherwise pay in the posh restaurants.
Besides one having the opportunity to savour their signature dishes, the two award-winning chefs are also a great delight to meet whenever they decide to emerge from their kitchen to have some fresh air. They are easy to talk to, with no air around them.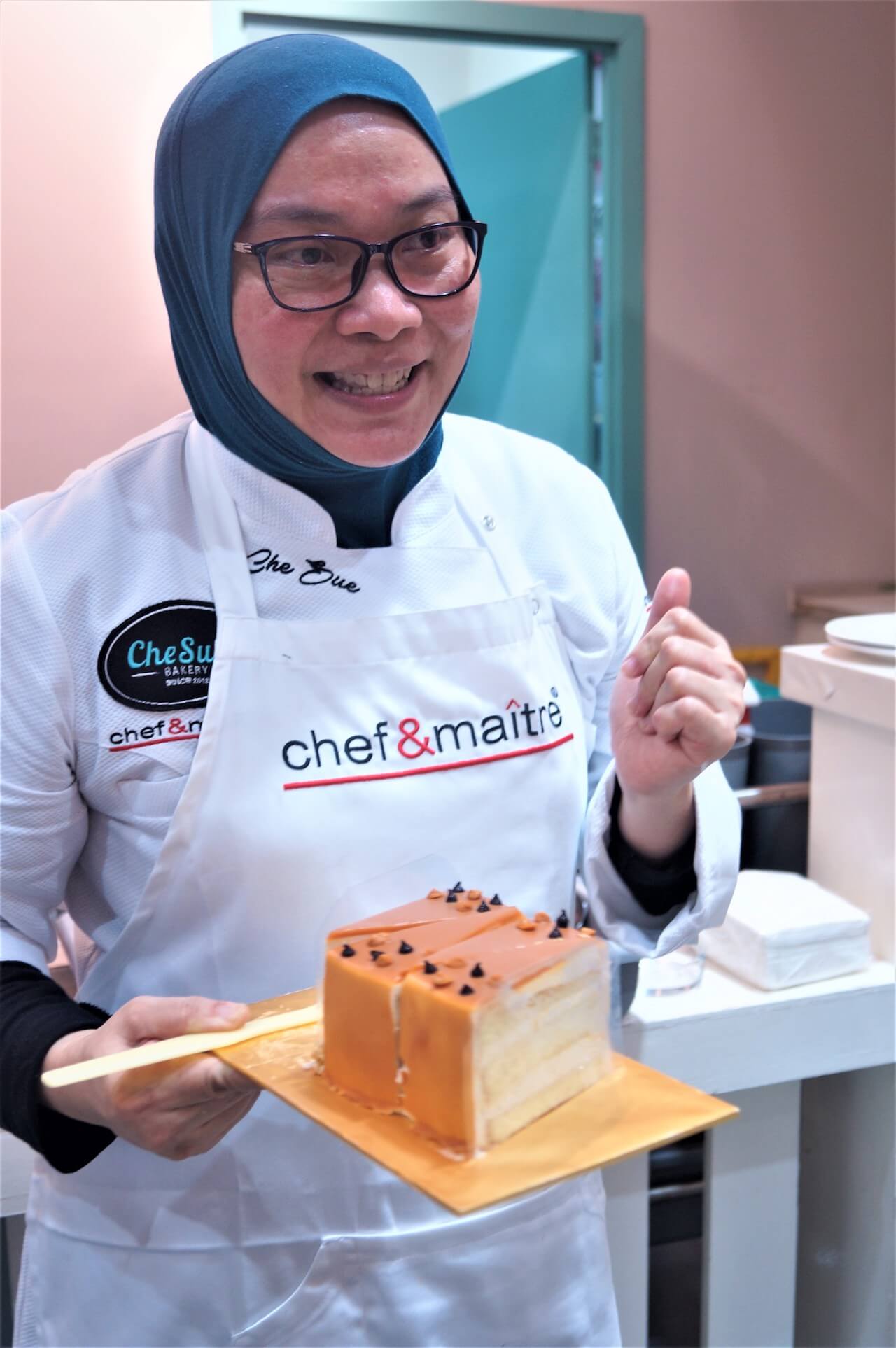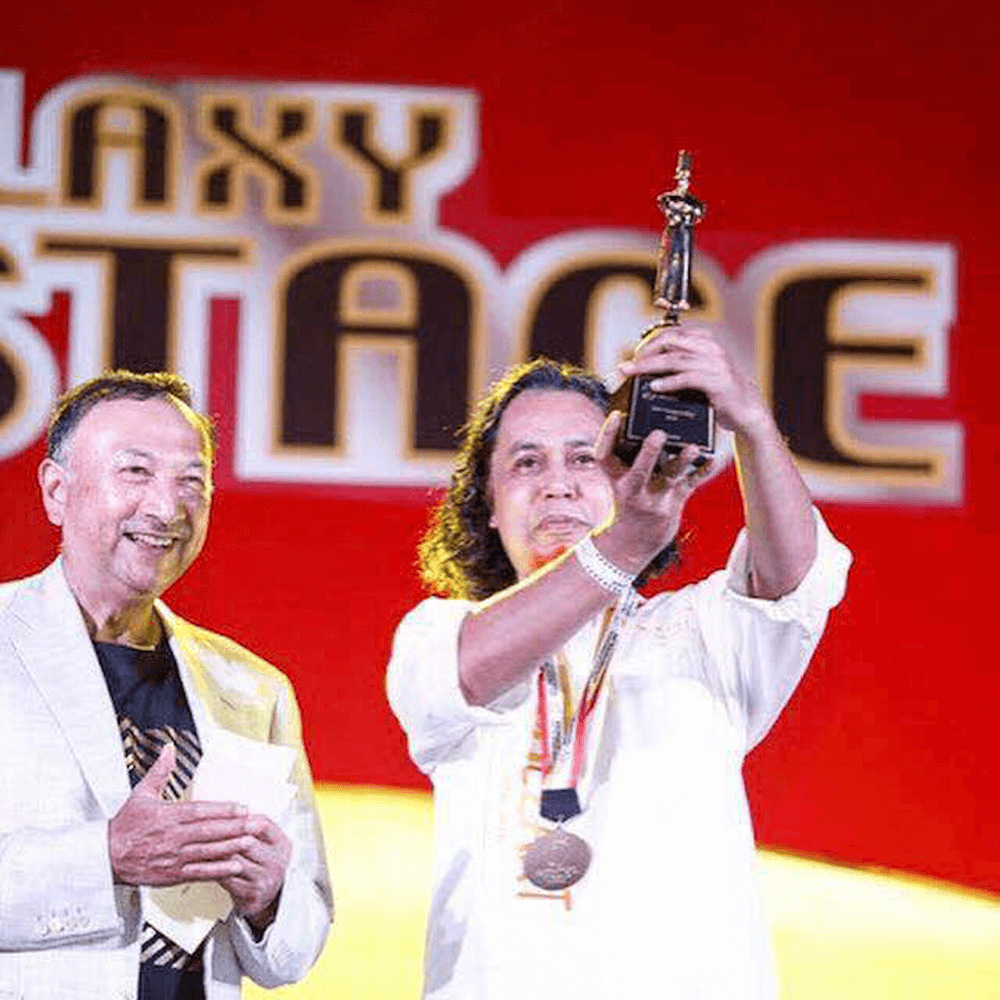 Chef Azizan, for example, was the winner of the Malaysia International Gastronomy Festival (MIGF) Special Festival Award for Chef Congeniality in 2016. Ranked among the top 500 chefs in the world, this is an enviable recognition given by his fellow chefs during the event last year.
Save for an orange goatee, the thoroughbred Taiping boy had cooked for the visiting former US President Bill Clinton while working at the Grand Hotel in Dublin, Ireland. Prior to joining Paradiso Café, Azizan was with Restaurant Savini Ristorante Italiano.
He brings with him a great repertoire of Italian culinary creations which one can still enjoy at their own little café.
Chef Che Sue, on the other hand, is an established chef well known for her traditional local cuisines. With the two "power" chefs combined, one can only expect the real experience of dining on Western and Eastern cuisines at the same time.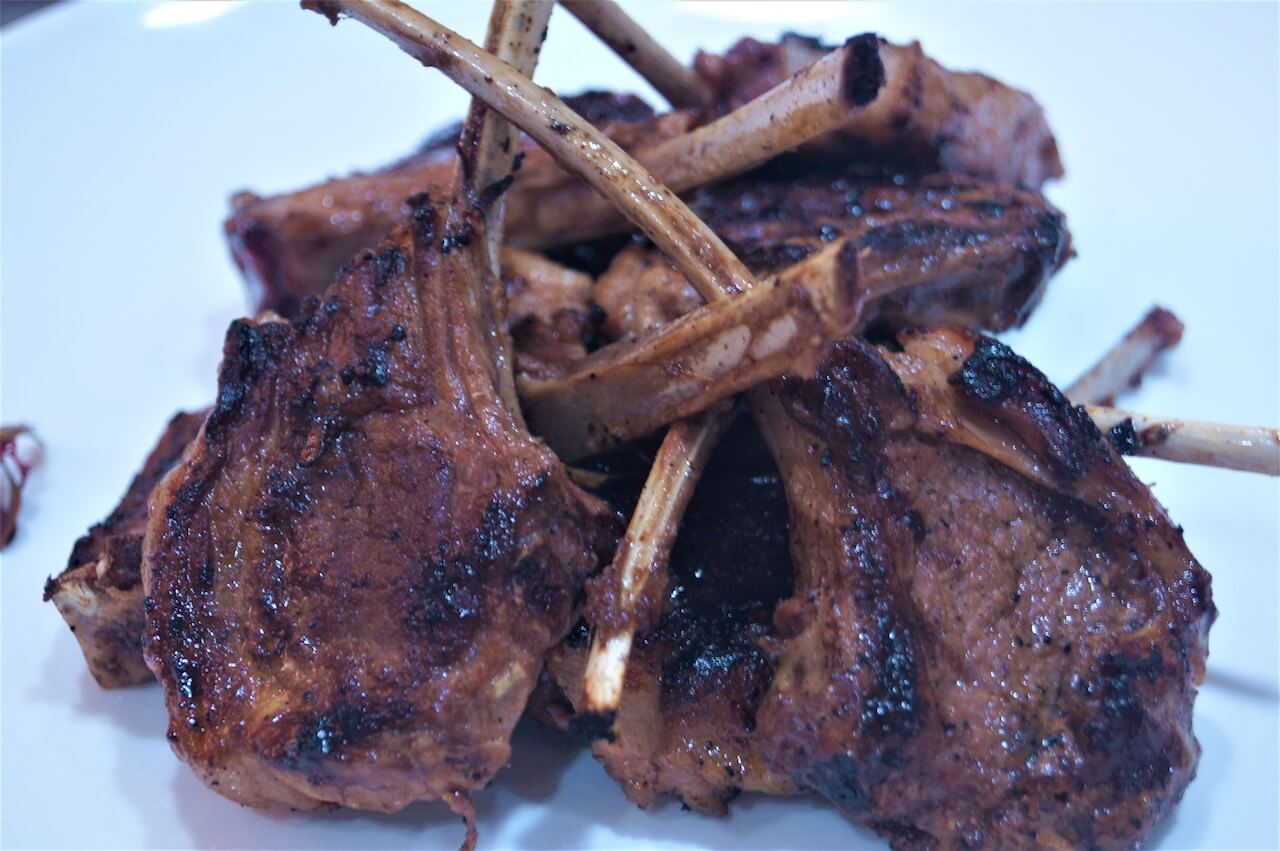 During the food tasting session, we were delighted as Azizan kept himself busy in the kitchen, one after another of his signature dishes was served. Being a fan of lamb chops myself since my student days more than 30 years ago, I must say there is nothing that can beat his pan-grilled Lamb shanks.
RM25 before it ends two weeks from the day this article appears.
Please show the waitress the article to prove that you have read about the promotion here.
Che Sue says that you will get a special dessert on the house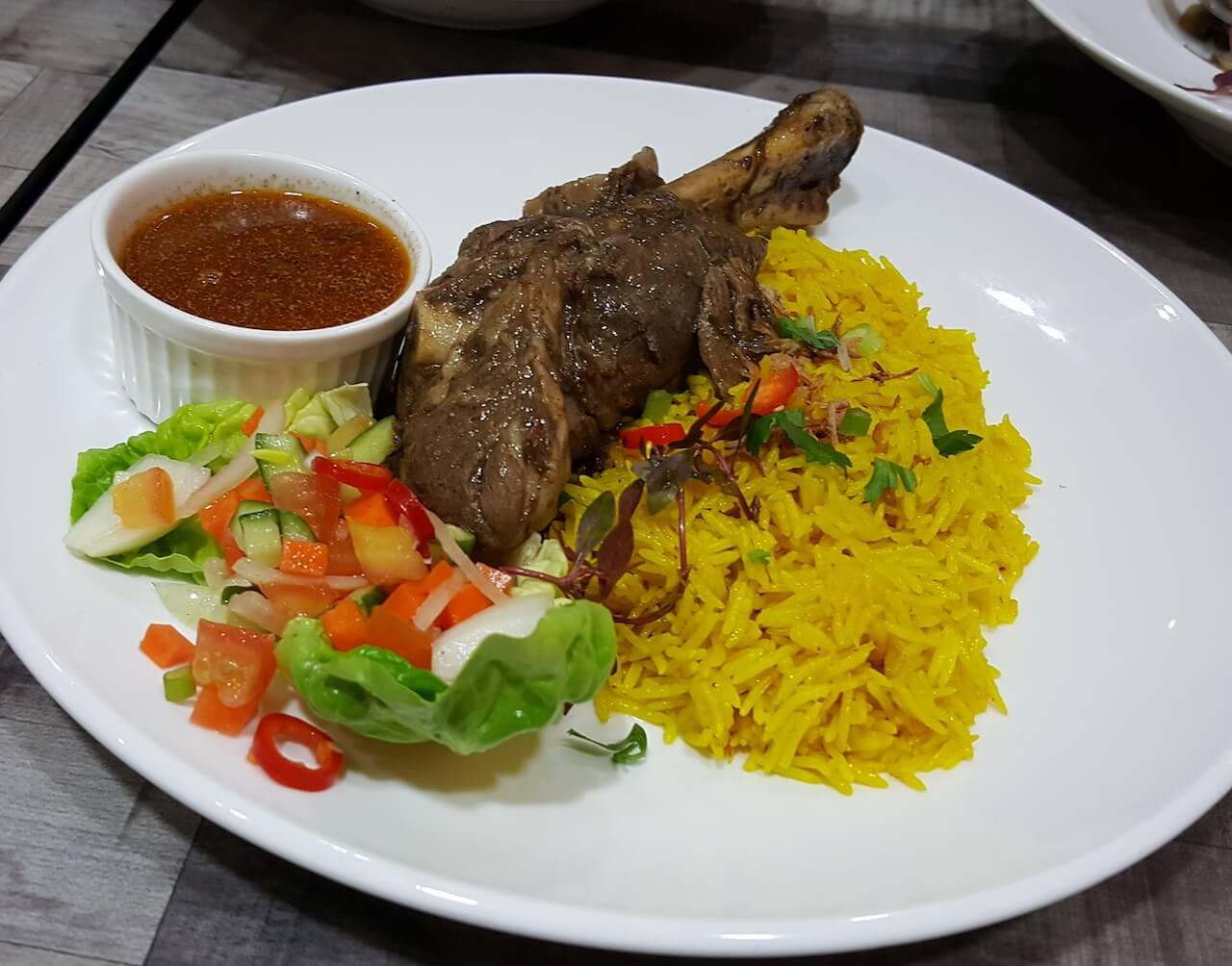 As a retired former editor Lee Boon Siew said: "It's just perfect!" Azizan knows how to do it just right. I prefer taking the Lamb shank by itself, but others may prefer it served with Saffron long grain rice.
RM25 during this special promotion.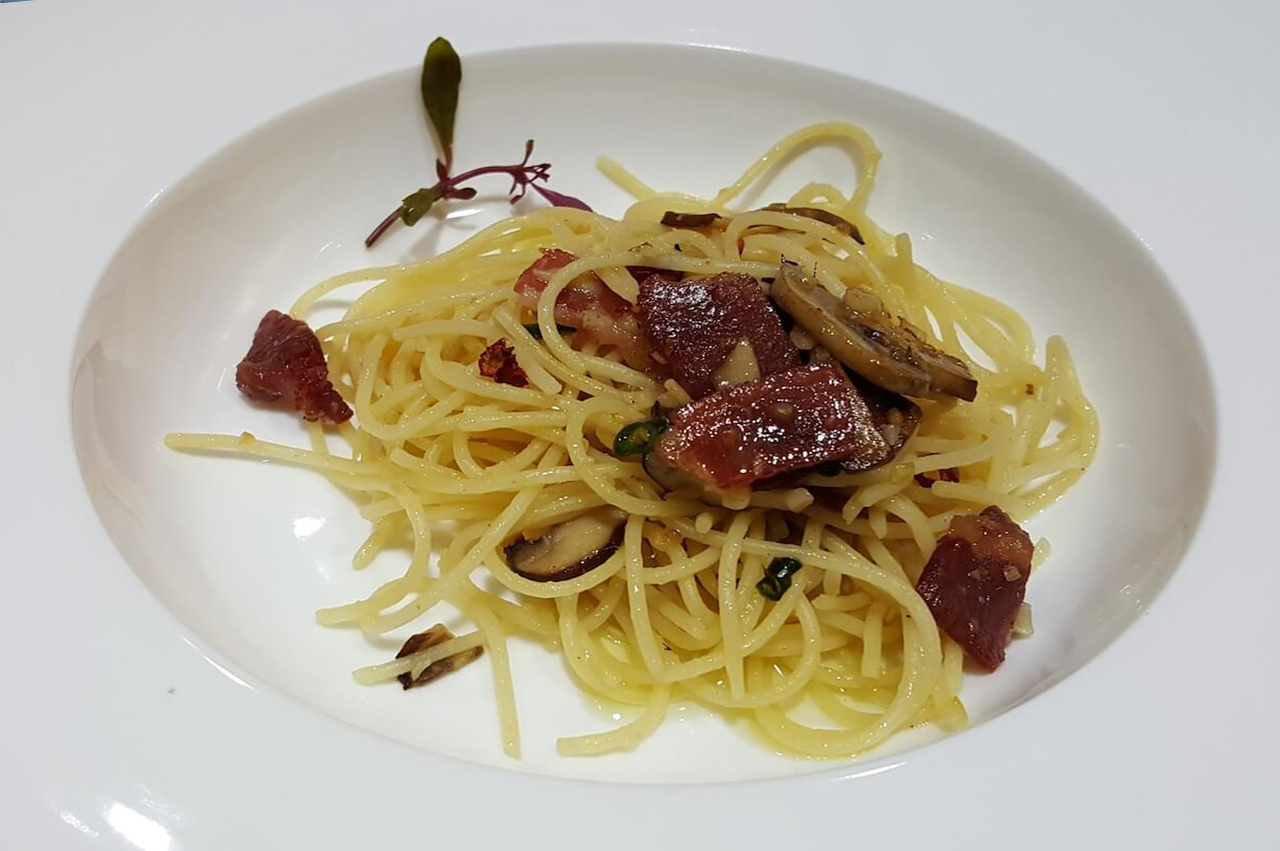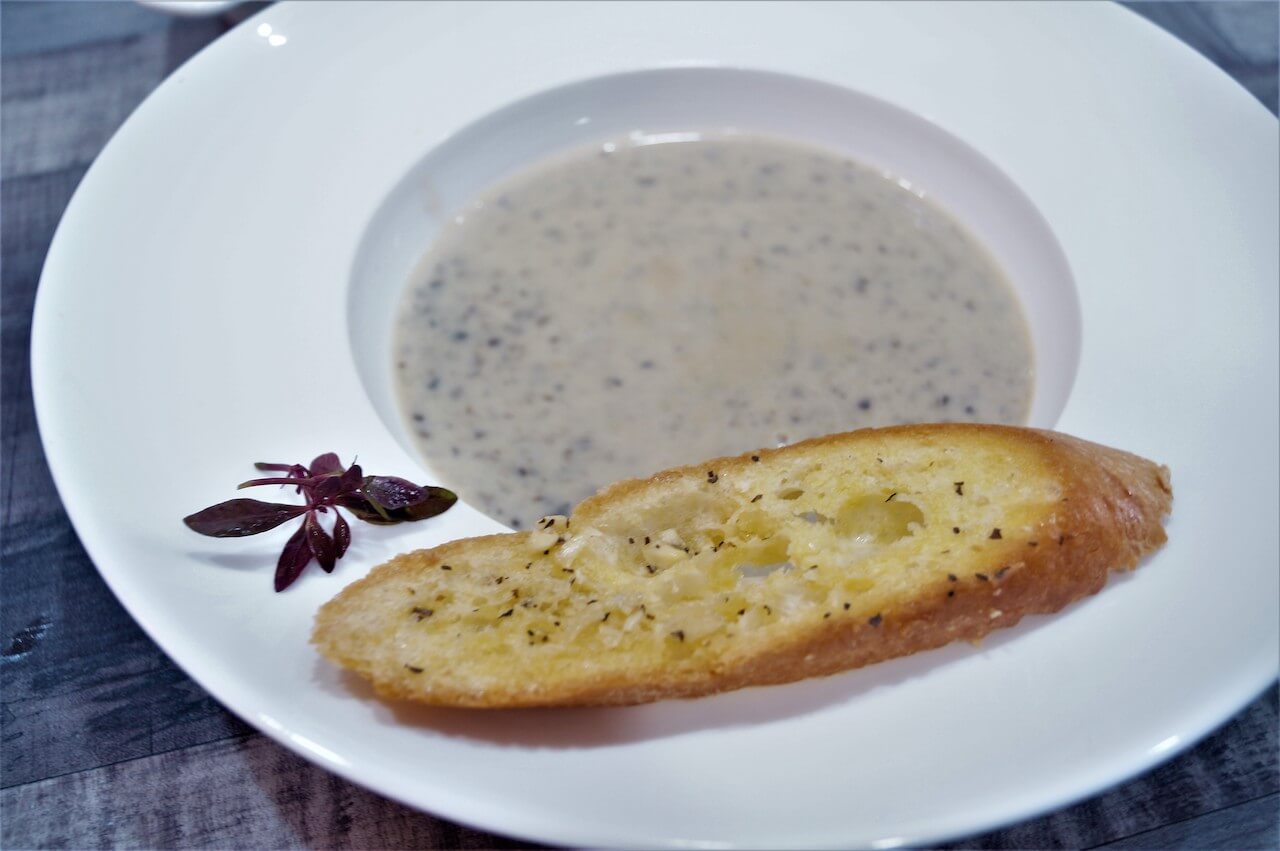 Between his mushroom soup and pumpkin soup, I prefer the latter. It is meant to be enjoyed hot at every sip than to be consumed in a gulp just before going for the Aglio Olio Beefstripe (RM13.90).
Azizan believes in spending time on the aesthetic presentation of his dishes, so expect the children to go
"Wow! Look at this!"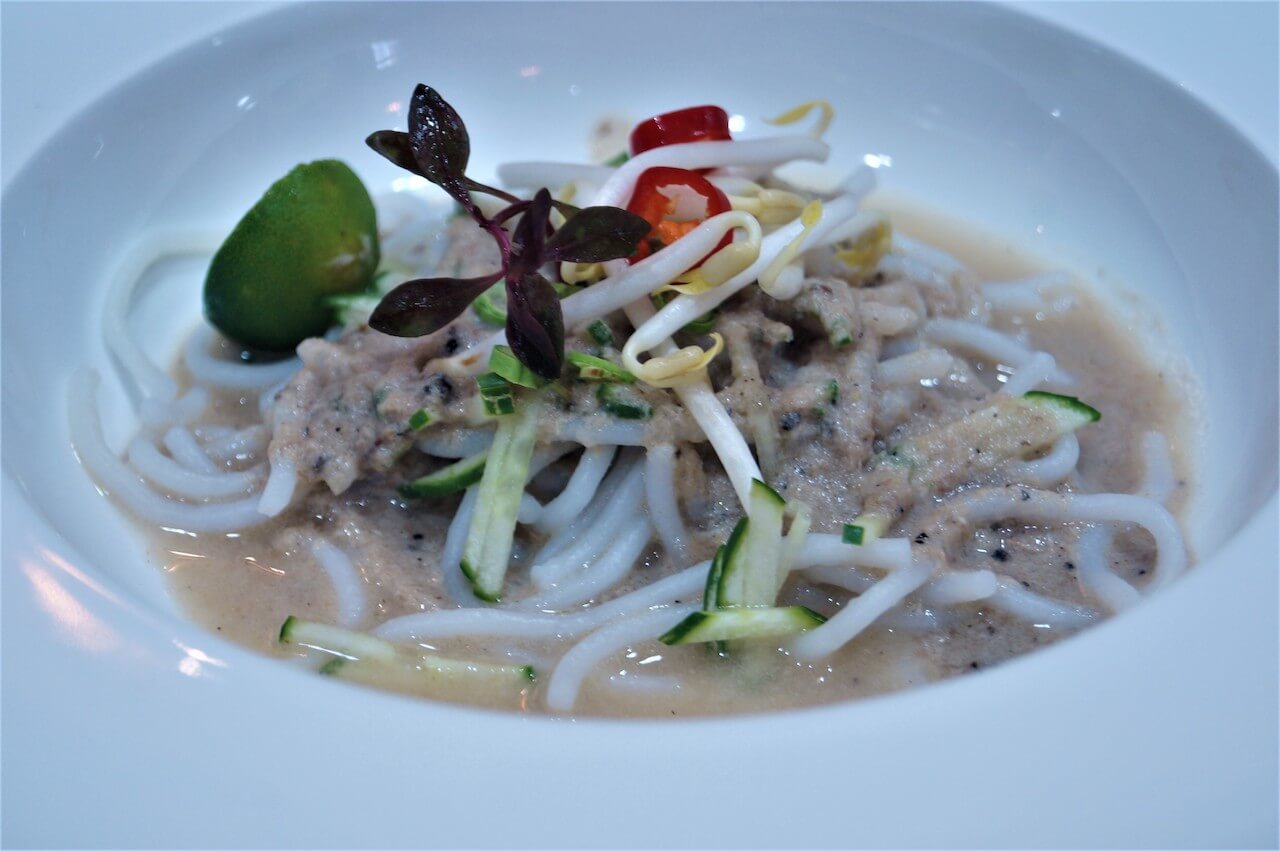 Born and raised in Terengganu, Che Sue, on the other hand, delighted us with her Terengganu Laksa (RM10.90). Most people would expect laksa to be almost 'soup-like', red hot and spicy but Che Sue's Terengganu Laksa caught us by surprise that it can be just as delicious and simply irresistible without being too spicy!.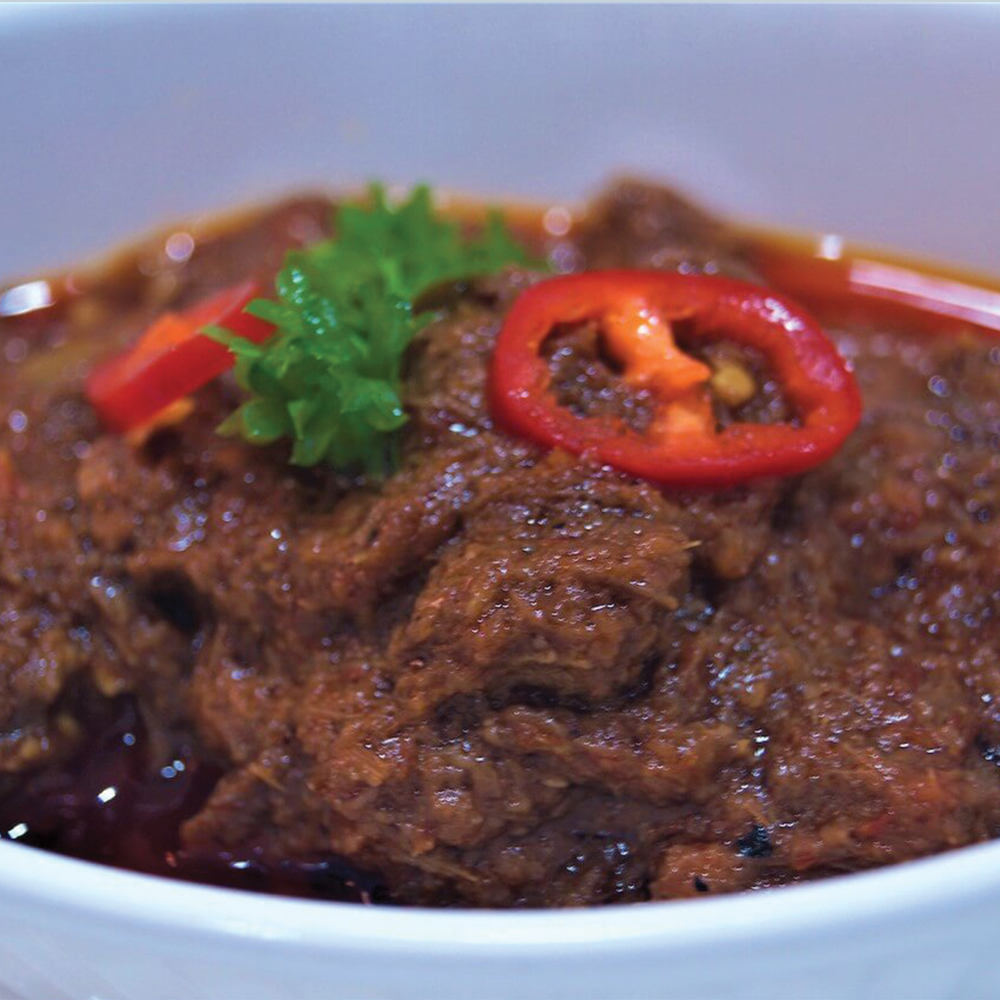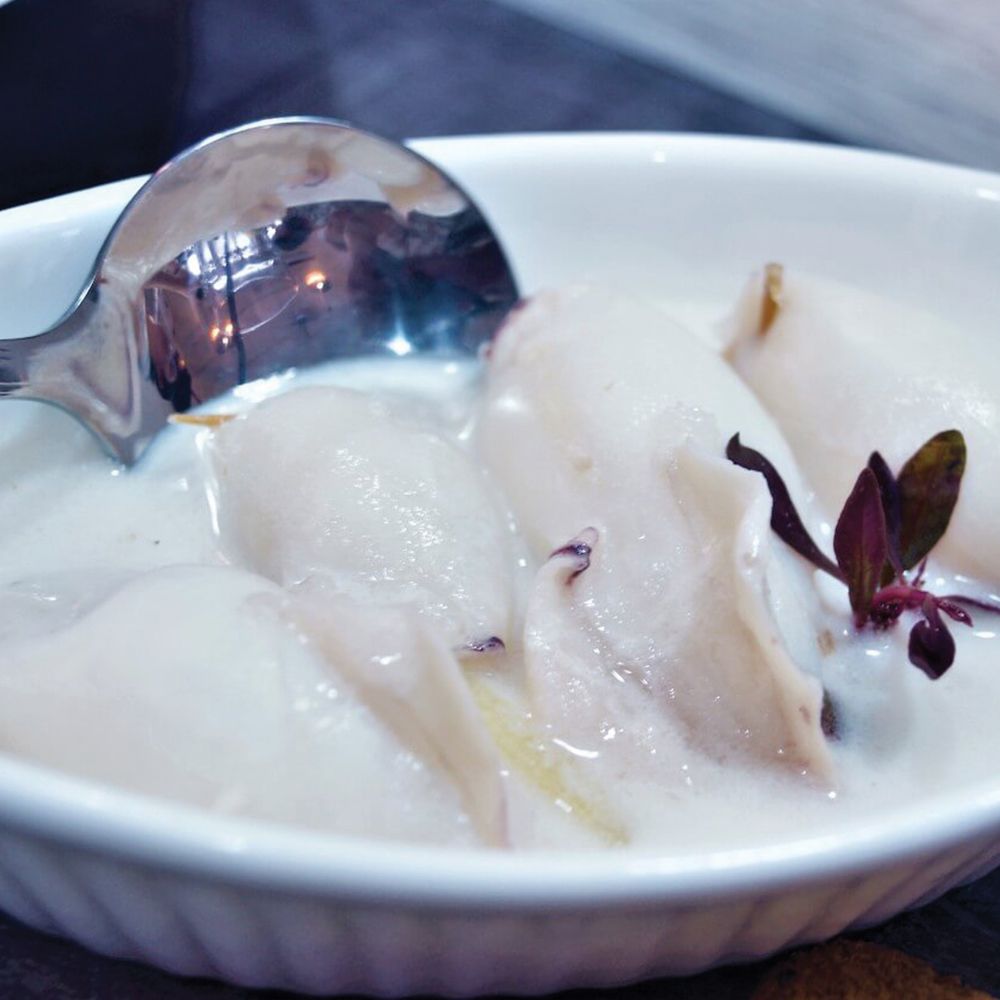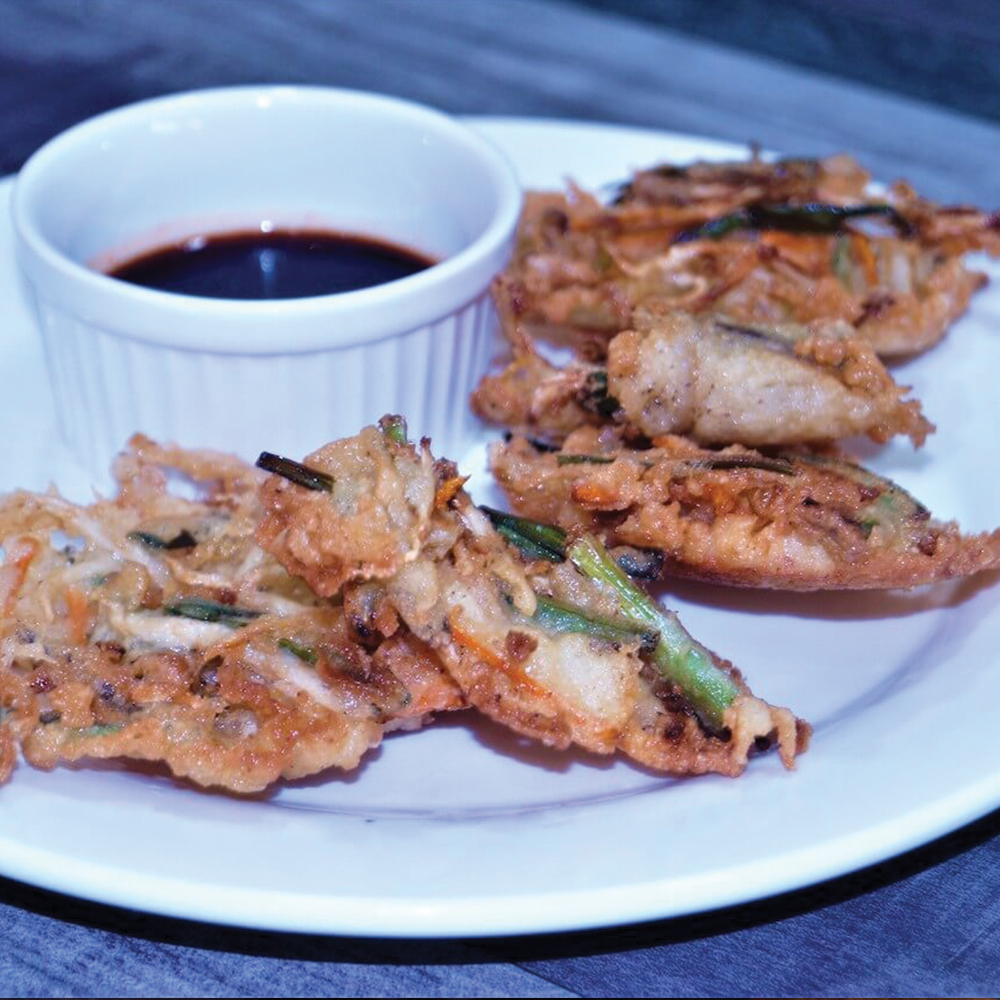 Her Beef Rendang set (RM10.90) and Sotong Sumbat (which is also known as 'Ketupat Sotong' in Terengganu) are also two signature dishes worth trying apart from the Cucur Bilis.
Cucur Bilis is one local cuisine that unless one is good at preparing, it can be either crispy enough, or slightly too soggy. Compared to the one we had at a stall in the shopping mall, Che Sue's Cucur Bilis (RM4.90) is a world apart.
But, what I like about the food here is that they do not use artificial food flavouring or MSG.
"We use only natural ingredients such as selected chicken, beef or lamb stock," she said
Che Sue is also good with her bakery and confectionery. "Everything served here does not use any food preservatives," she said, admitting that she herself is allergic to all sorts of food preservatives.
Before we left the café, there was also the hot brownie served with ice cream. Anyone likes to give it a try must learn to find their way to Paradiso Cafe and Patisserie is located at Jalan PJU 10/5B Damansara Sutera.
If Chef Che Sue had poured all her hard-earned savings into setting up this café, she and her husband will sure to make this a haven for delicious cuisines.
Business hours: 12noon-11pm Monday till Thursday and Saturday. On Fridays, open from 3pm – 11pm. Closed on Sundays
Tel/ Whatsapp: 012-223 2777
STEPHEN NG is an ordinary citizen with an avid interest in all sorts of gastronomical delights – Western, Middle Eastern and Asian.