Saravana offers more than the food it serves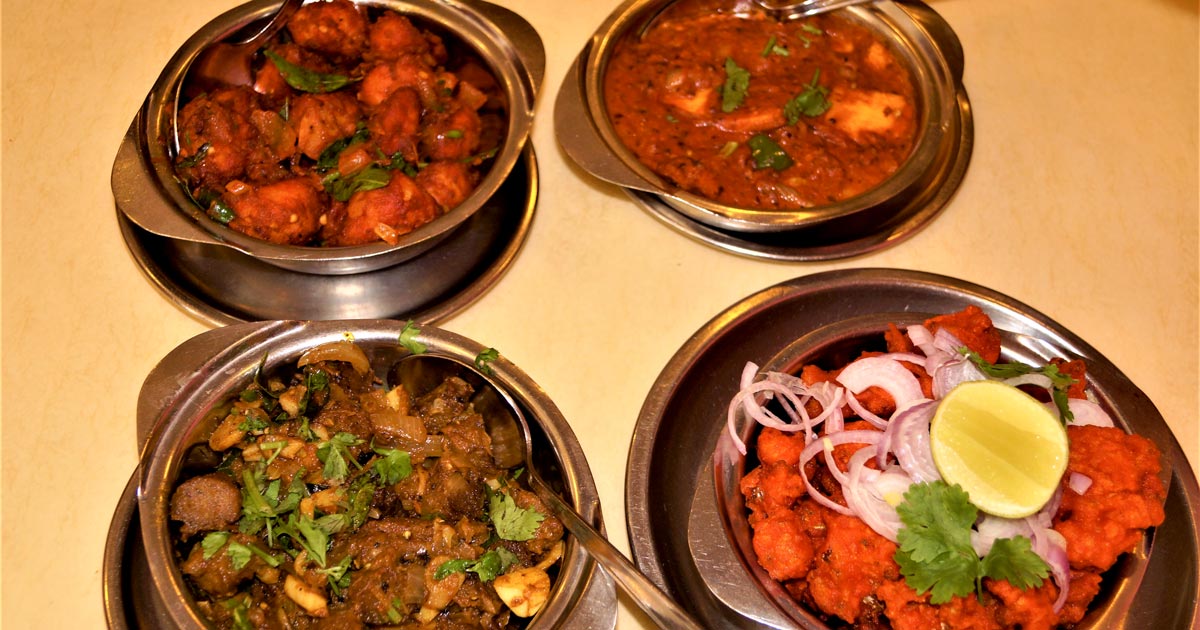 With Deepavali round the corner, we decided to review a few Indian restaurants, starting with Saravana Bhavan in Bangsar.
Especially popular with the last-minute shoppers, Saravana Bhavan, located on the same row as DeGem's Bangsar flagship boutique along Jalan Maarof, is indeed the other hidden gem in the world of gastronomy that has yet to be discovered, especially by the non-Indian community.
For the Indian community, the cuisines here need no introduction, but for the uninitiated Chinese and Malay families, this is indeed a Muhibbah experience especially with the children.
The impression has always been that Indian restaurants in Bangsar are all fine dining and expensive, or you can get the same things in an ordinary Mamak restaurant.
But the reality is Saravana is an established brand and a global franchise from Chennai, Southern India which serves good vegetarian dishes that are not terribly expensive. And, it is in a conducive airconditioned environment that does not suggest that it is a posh restaurant.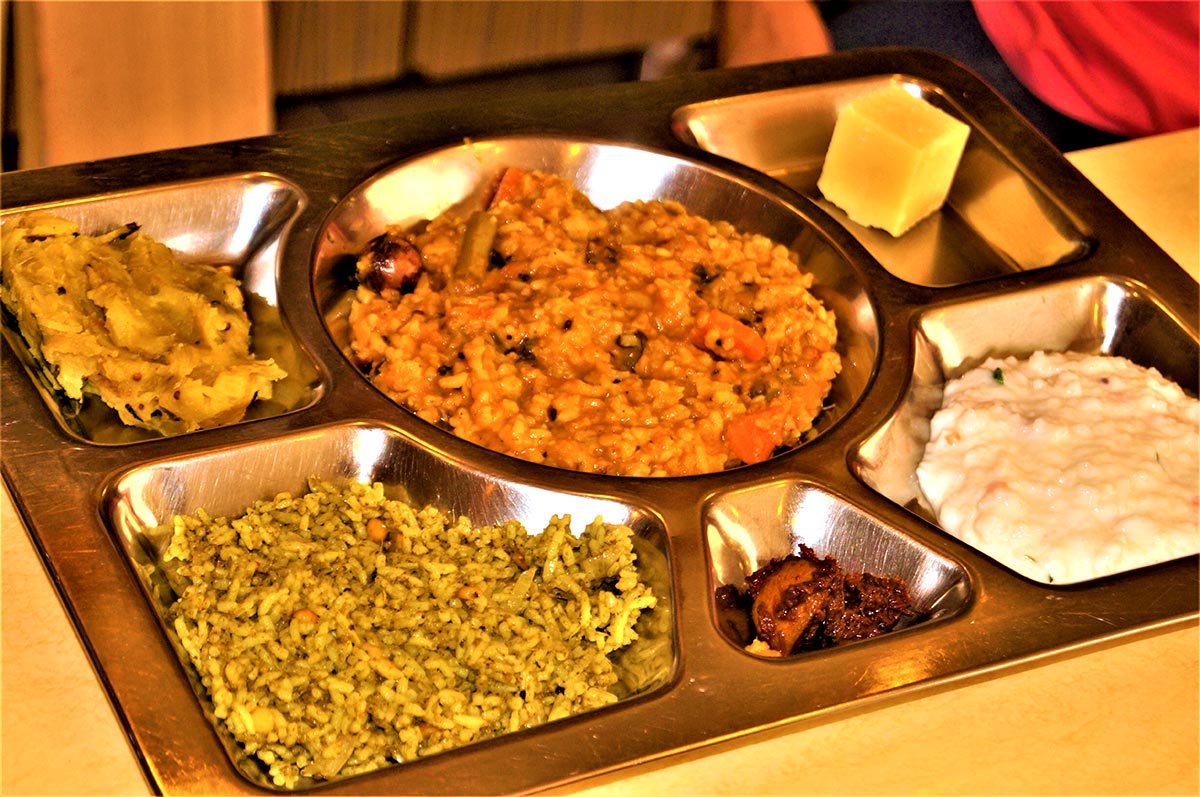 For example, its quick lunch is priced at RM12.70. I like to call it the four-season rice, because it features four different ways in which rice can be cooked and served South Indian style; therefore, it is a good way for diners like me to savour a bit of four kinds of rice in one dish.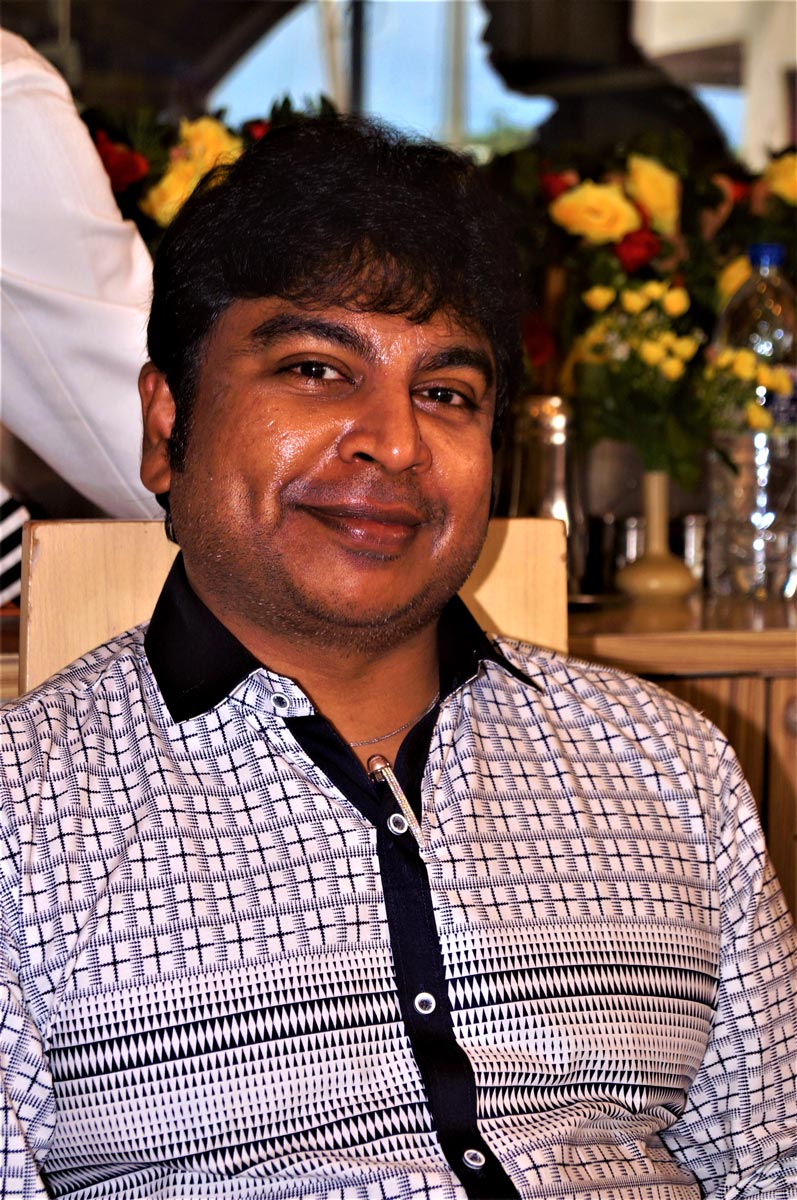 That is something to start with, but the list is endless as we begin to discover after chatting with the Managing Director and CEO of Saravana, P.R. Shiva Kumaar, whose visit to this franchise outlet is a bonus to us. We were told that the first Saravana Bhavan restaurant was set up in Chennai in 1968, so by 2018, the
Saravana restaurant chain would be celebrating its Golden Jubilee.
Shiva is the son of the founder, 69-year- old P. Rajagopal, who has been identified by New York Times as the legend who "brought prestige to the vegetarian business."
Currently, the family has over a hundred franchisees in India and another 72 franchise outlets in 20 different countries around the world. The first franchise outside of India was set up in Dubai in 2000. In Malaysia, its first outlet was open in Jalan Maarof in 2003; since then, another five Saravana outlets have been set up.
Shiva's task is to visit these franchisees at least twice a year in his international circuit. He personally looks into the nitty-gritty of the operations.
"We believe in serving the food fresh," he says. "For us, a meal here at Saravana is more than the food itself, it is an experience for the entire family."
A dosa, for example, is a same dosa everywhere, but the moment the Ghee Roast Dosa (RM10.10) was served, there was the "wow! So Big!"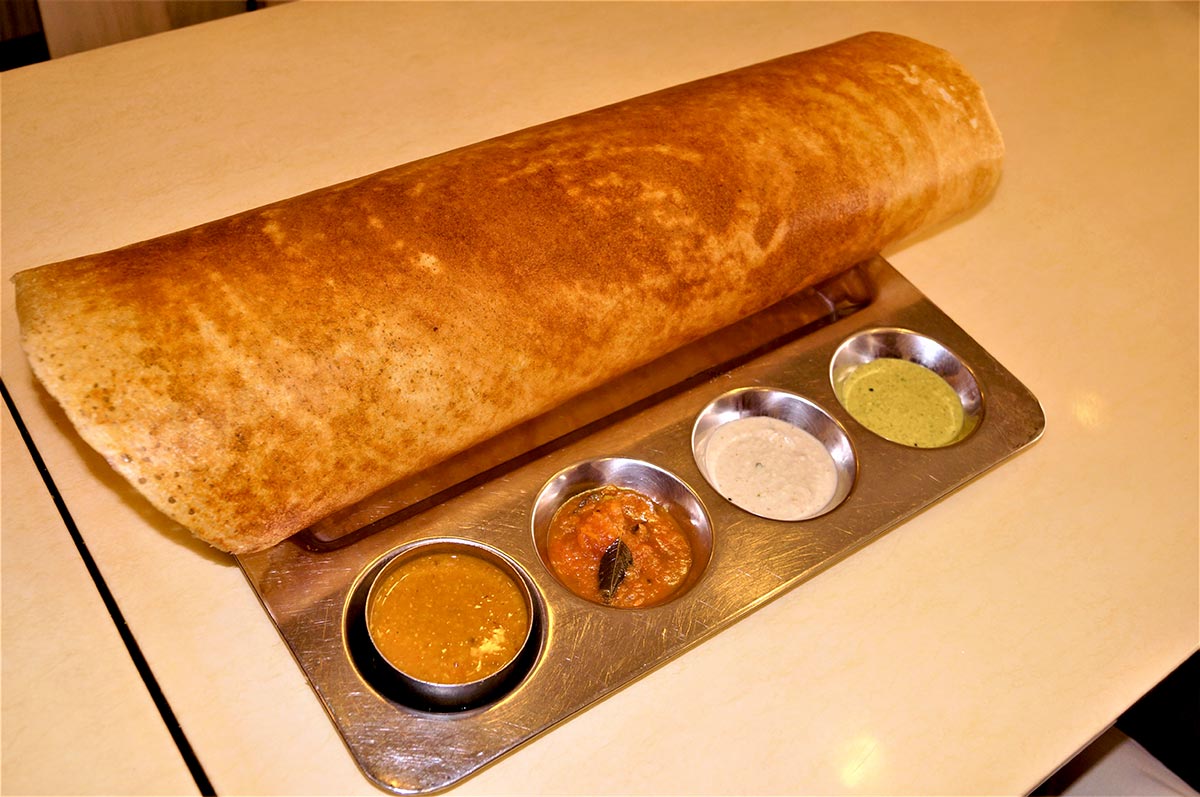 The crispy pancake-like crepe is not the usual moist dosa that is served 'flat' on the plate; it is crispy enough that it can be folded into something that looks like a tunnel, and this is what turns one of the invited guests, Cherise Boey.
Then, when the Channa Bhatura (RM10.60), which is usually served as a delicious Indian breakfast, it also raised a lot of excitement with all the 'Oh, la la…'
Even young Alyson Ng, 6, suddenly finds her eyes brightening up to the 'Channa' or the fried bread. For the uninitiated, the `Bhatura' is the yummy curried chick peas, which I thought was what made the 'Bhatura' taste delicious when eaten with.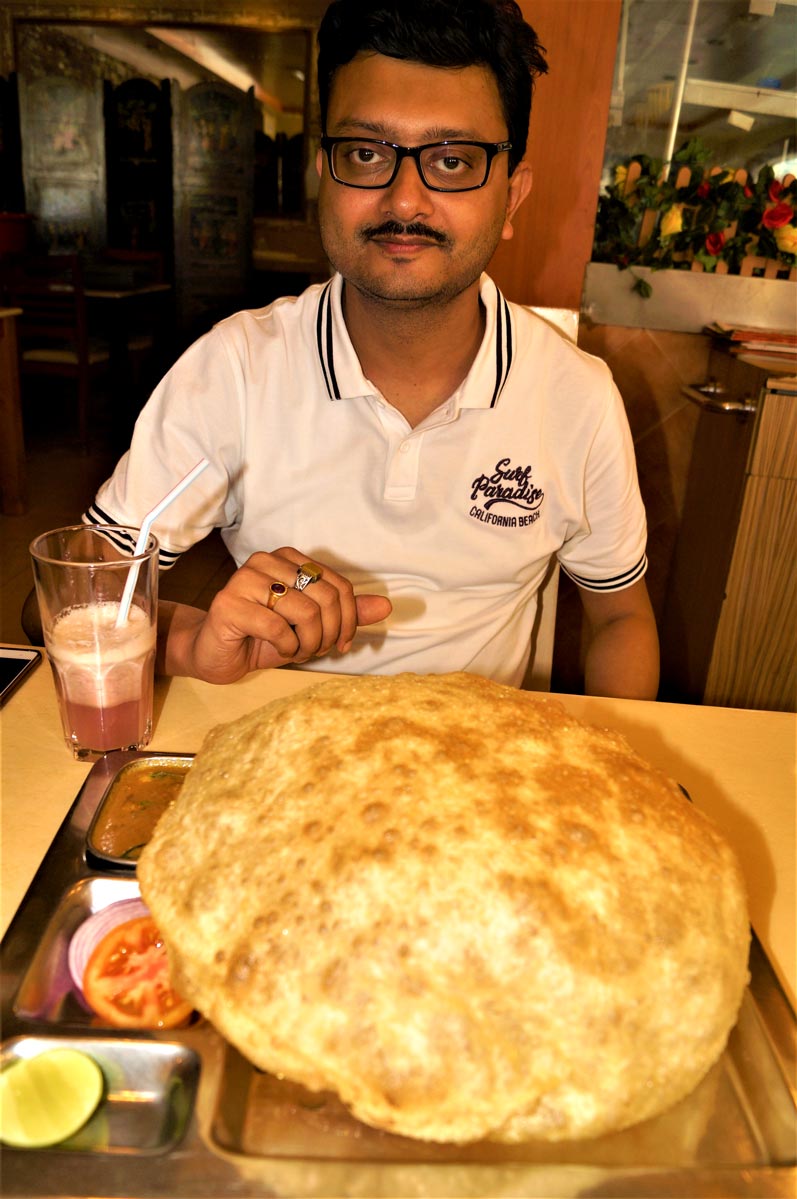 For those who want to try out their vegan meat, they have their vegan chicken fry (RM11.70) and vegan garlic mutton (RM12.20). The Saravana SPL (short for Special) meals are priced at RM15.90, which is really about the price of a plate of Aglio Oglio in most Western restaurants.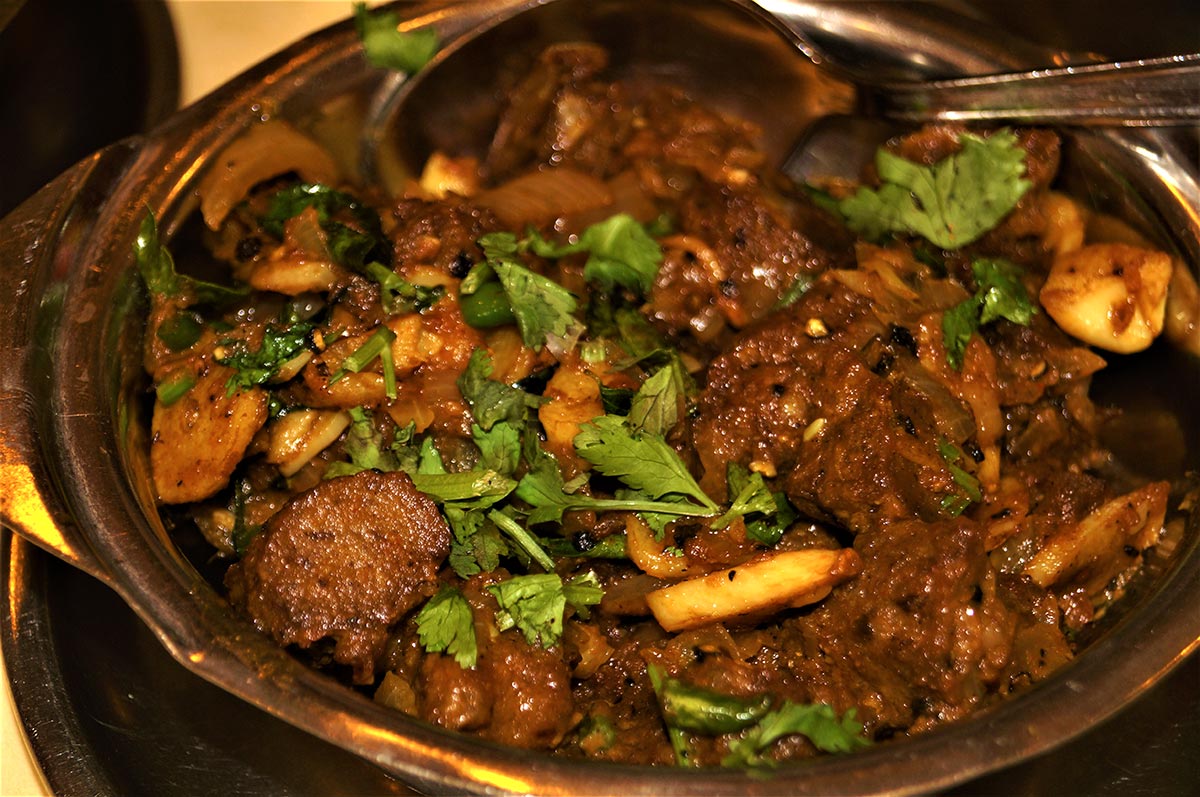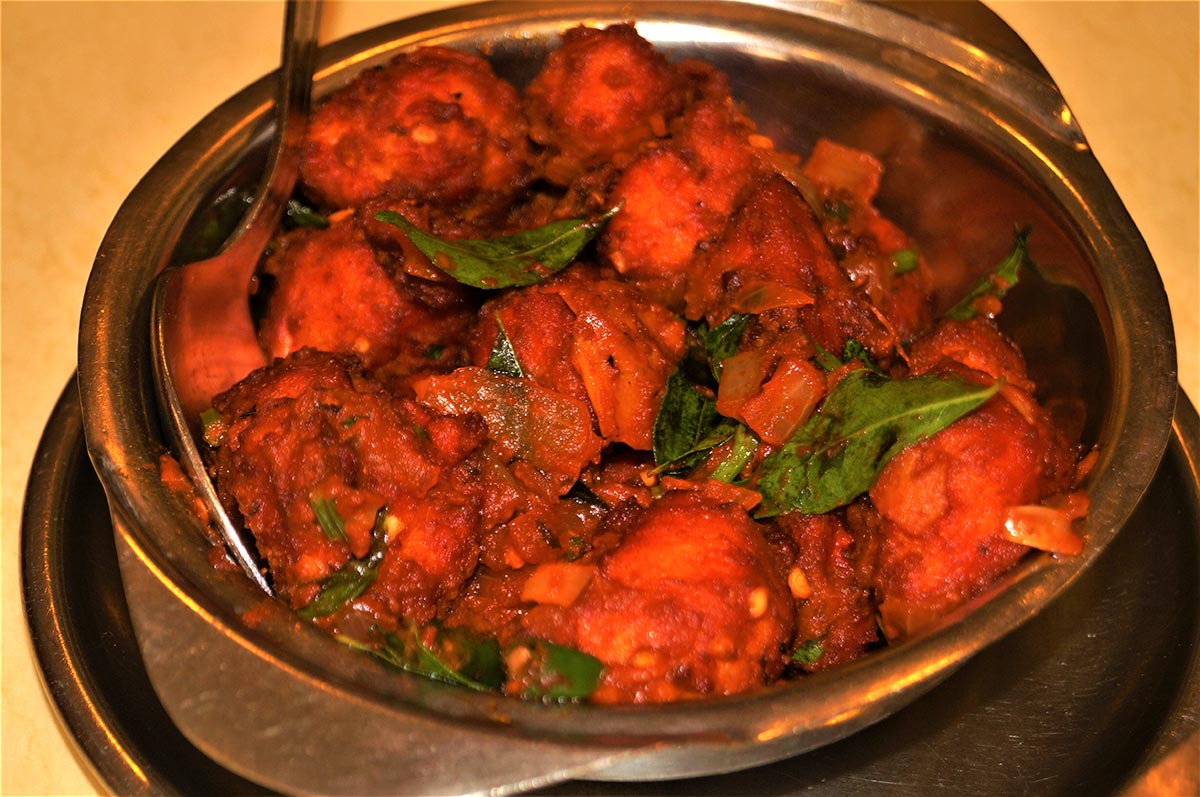 It is quite an experience for the children to try out the different things in the Saravana SPL – sweet, poori, a side dish, rice, sambar, rasam, vegetables, curries, raitha, curd and appalam and pickle.
This is one good reason why the children can learn something about the Indian culture through its food. The beauty is that Saravana has a wide repertoire of choice, that sometimes, we find it hard to decide what to try out first, but children pick up fast, and they know what to order after a couple of times.
Restaurant manager, Rangasamy Dorairaj says families can ask for a set of quiz questions for their children to attempt to learn something about the Indian vegetarian dishes served.
"When they are able to answer all the questions correctly, with some help, of course, they will get a little surprise gift," he said.
Moreover, for those of us who have not tasted what a good Indian vegetarian restaurant can offer, Saravana offers more than just the food. It is the experience. The entire family need not travel as far as to Chennai to try out some of the best cuisines that Saravana serves here.
Saravana Bhavan is located at these locations:
Bangsar Baru, KL
2, Jalan Maarof, Bangsar Baru, 59100 Kuala Lumpur
(Hours: 8:30AM – 11PM)
Phone: +60 3-2287 1228
Ampang, KL
26, Leboh Ampang, City Centre, 50100 Kuala Lumpur
(Hours: 8AM – 11PM)
Petaling Jaya
9, Jalan 52/2, Bandar Baru Petaling Jaya, 46200 Petaling Jaya
(Hours: 8:30AM – 11PM)
Phone: +60 3-7954 1755
Dang Wangi, KL
Dang Wangi 1007, Selangor Mansion, Jalan Masjid India, Kuala Lumpur
(Hours: 8AM – 11PM)
Phone: +60 3-2698 3293
Brickfields, KL
Brickfields 196, Jalan Tun Sambathan, Kuala Lumpur
(Hours: 7:30AM – 11PM)
Phone: +60 3-2260 3755
STEPHEN NG is an ordinary citizen with an avid interest in all sorts of gastronomical delights – Western, Middle Eastern and Asian.