A simple Penang Ah Meng's Teochew restaurant in PJ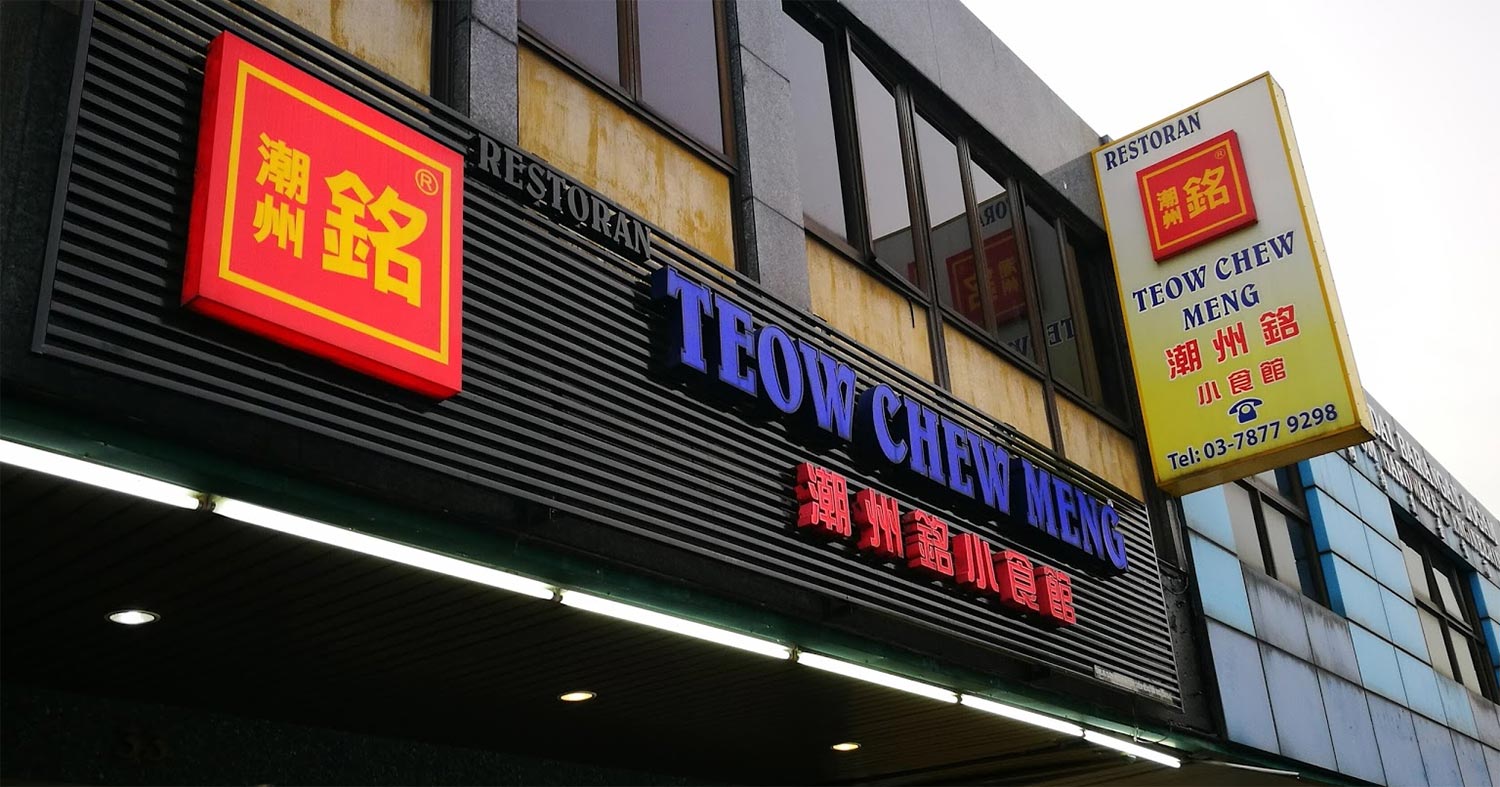 Teow Chew Meng Restaurant in SS2 Petaling Jaya is a Teochew restaurant, while Ah Meng is just a common nickname in Penang.
For those who did not know, this was how the name of the restaurant came about. Simple, but it reflects beautifully the beginning of a restaurant that would serve just 'the kind of food that you can't find elsewhere,' as its owner, Steven Seow puts it.
The restaurant which was set up as a family business by Seow's father-in- law, Tan Thean Choon was among the first to popularise the signature Hokkien dish, known as the Mee Sua Tow.
In fact, there is a history behind the late Tan's Mee Sua Tow which is still a bestseller after nearly 20 years. Strangely, for those who know, Mee Sua is always linked to the Hokkien, but why is this Teochew restaurant promoting the Hokkien dish?
For one, it is because there is hardly one Hokkien restaurant around the country. Secondly, it was a trip to China back in 1998, when Tan had tasted one of the best Mee Sua Tow in Xiamen.
Upon returning, he could not find a restaurant that could serve such good Mee Sua Tow that he decided he would start one selling it. This signature dish was what made Restoran Teow Chew Meng famous.
The original Mee Sua Tow that we know is plain and rather bland in taste, but with some creativity, Tan made it a lot tastier by adding sharkfin, garoupa, prawns and scallops in the Mee Sua Tow (now priced at RM13 per pax).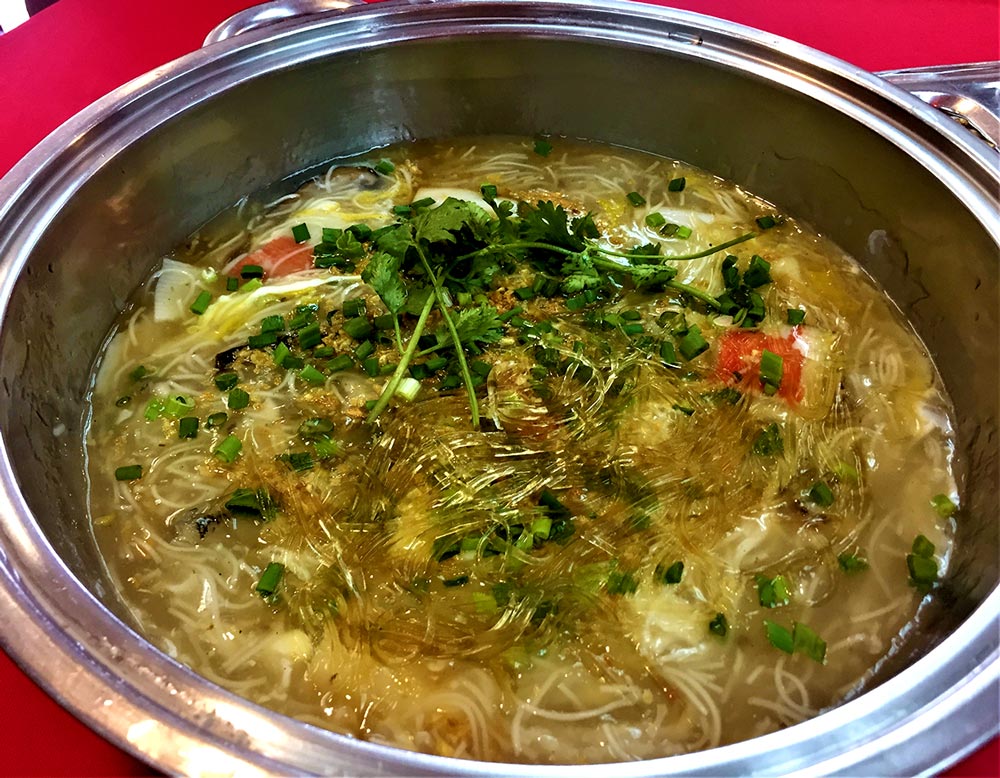 This was one of my favourite, especially when it is served hot and eaten with a little black vinegar. Normally, I would prefer the original tastes of things but in this case, without the black vinegar, it is somewhat incomplete.
According to Seow, who has operated the restaurant with his wife Siew Peng in SS2 Petaling Jaya since 2000, most of the dishes here are served in a big pot for between two to six persons.
This is to encourage family members to share from the same pot and enjoy a meal together. This is to promote the family camaraderie.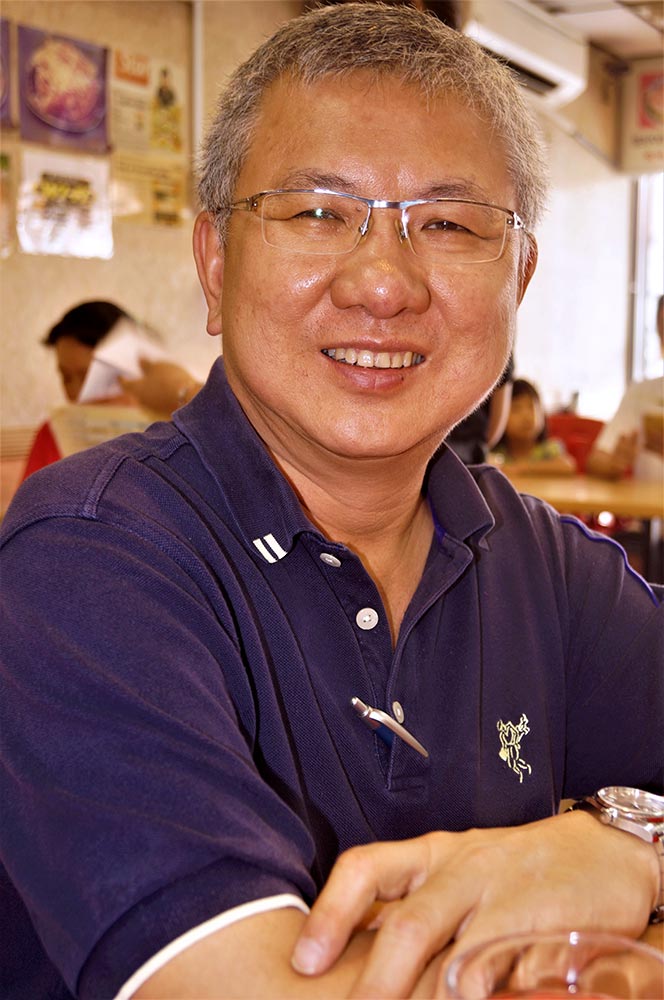 Their other signature dish is the stir fried spicy lai fun. This is the lai fun which is used mainly for preparing laksa noodles, but instead of laksa ingredients, they use prawns, scallops and some minced pork.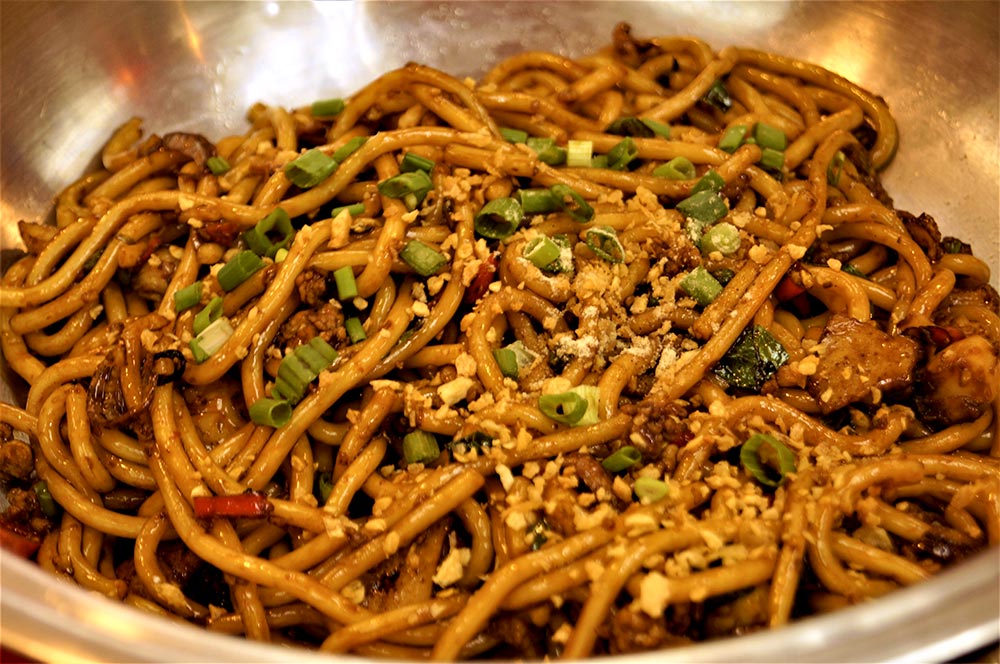 "The closest that you can get in terms of the taste of the noodle is the Japanese udon, but we do not use the same ingredients as udon," Seow elaborates. "A lot of people also love this dish."
Their Braised Oyster Noodle (RM15 per pax) is also another signature dish to try especially for those who love the taste of oyster sauce. And, based on the season and the availability, he would also serve baby optopuses on a plate (RM13 per plate).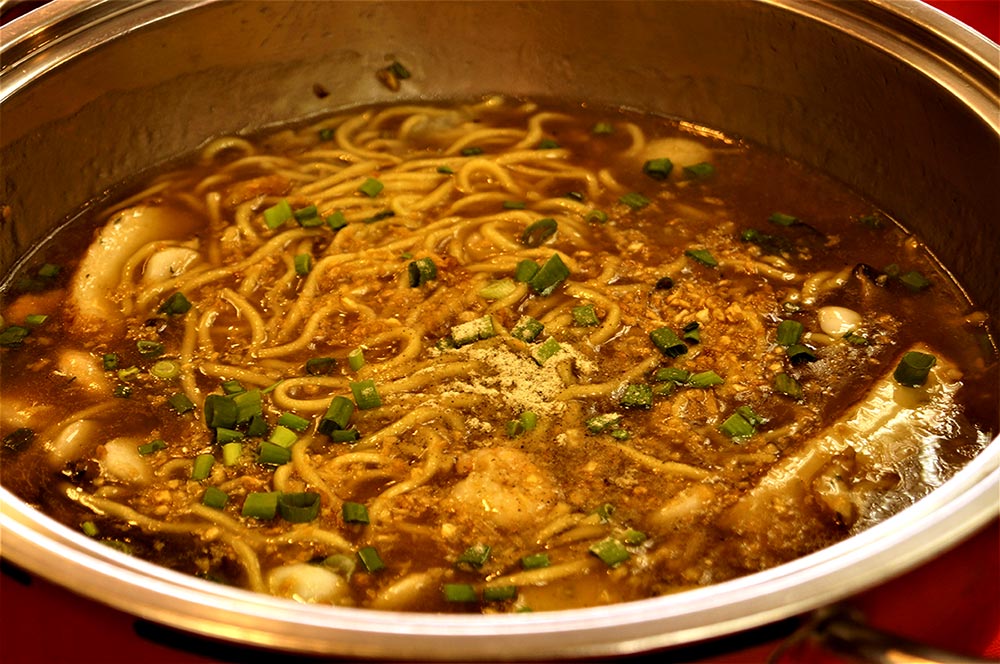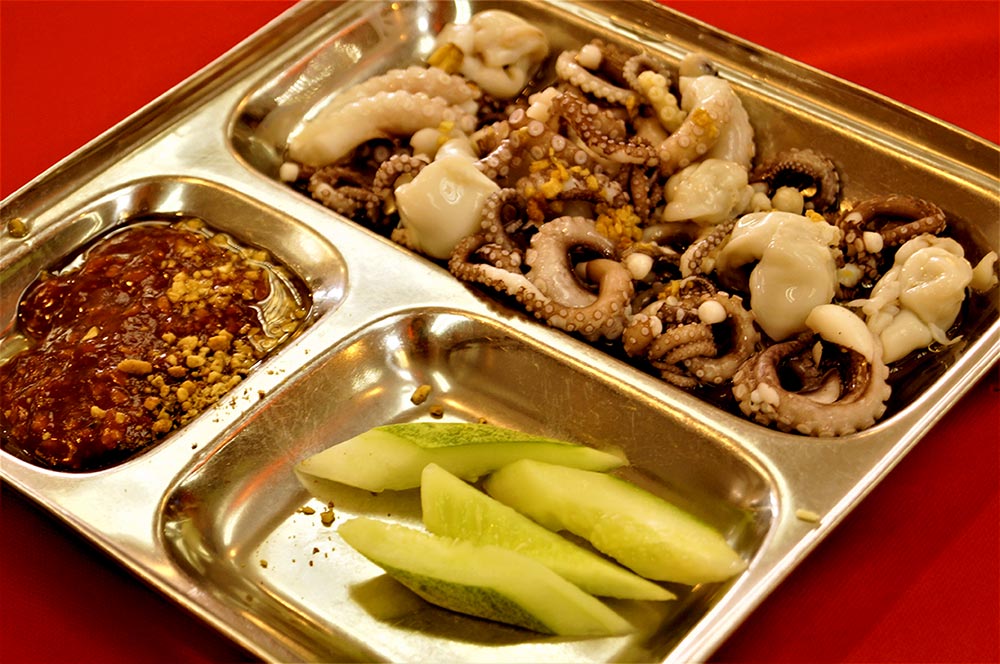 They also have the seafood rolls (RM13 per plate and Prawn Pan (RM12 per plate) which are mainly for the children.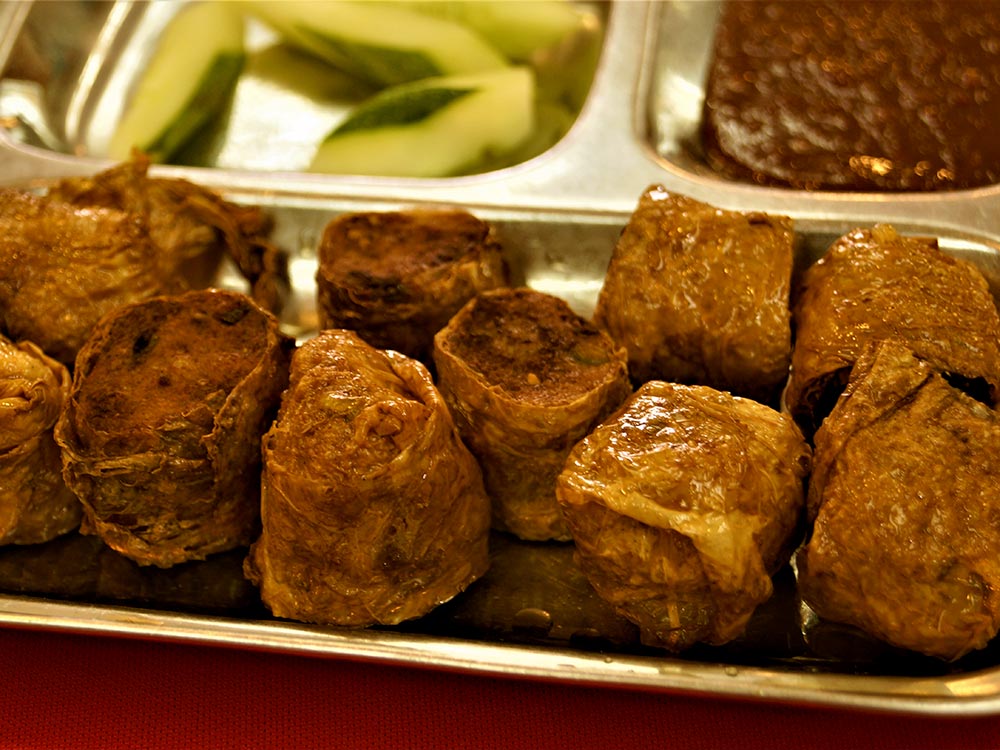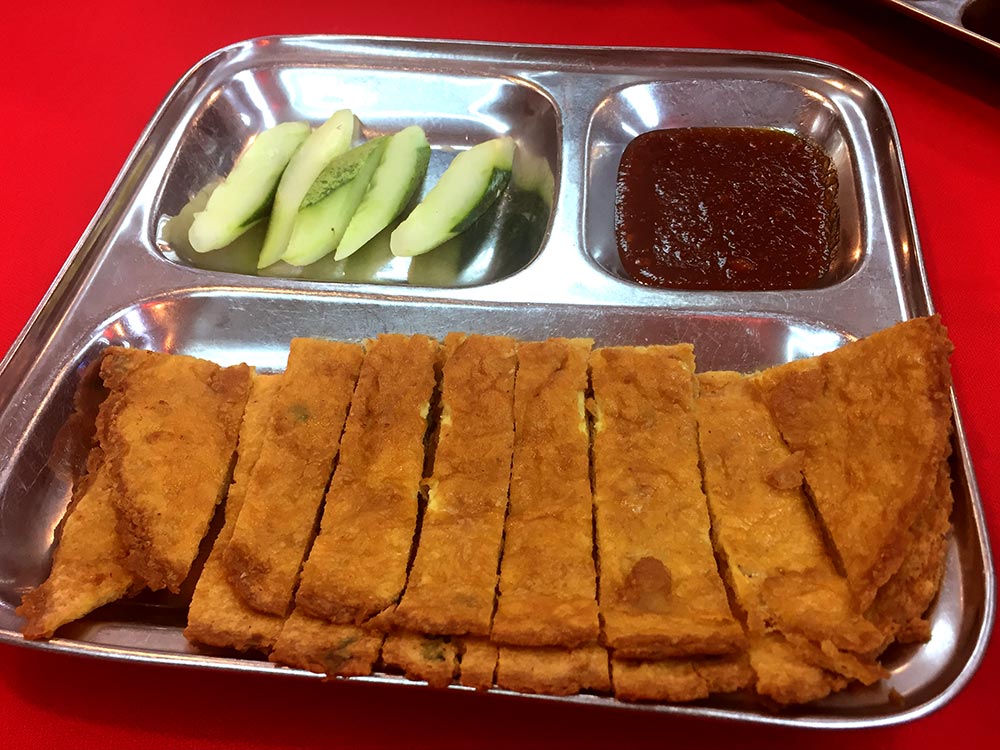 One other item worth mentioning is the "O-Nee". Teochew guests who walk into this restaurant would be happy to learn that they also serve the yam-based "O-Nee". "This allows our Teochew guests to show to their friends how a Teochew dessert tastes like," said Seow.
"It is very tedious to make O-Nee, which is why most restaurants would prefer not to add this desert to their menu."
What's more important is that they do not use any MSG or artificial flavouring to the food.
"Therefore, in order to draw out the tastes from the ingredients the way the customers want it, we have prepare the stock fresh every day," Seow said.
"Everything is cooked in slow fire for two hours every morning. By the time that the kitchen is open at about 8am, to about 10.30am, the first batch of stock would be prepared. We then remove the ingredients so that they are not left soaking in the stock."
In order to preserve the consistency and tastes of the dishes, they would start cooking a separate batch by about 3pm for the evening crowd. "Therefore, when someone eats here in the morning, and later decides to come back for the same dish, he will not find the taste different," he explained. "We do not just add water to the stock."
STEPHEN NG is an ordinary citizen with an avid interest in all sorts of gastronomical delights – Western, Middle Eastern and Asian.