Der Backmeister simply means The Master Baker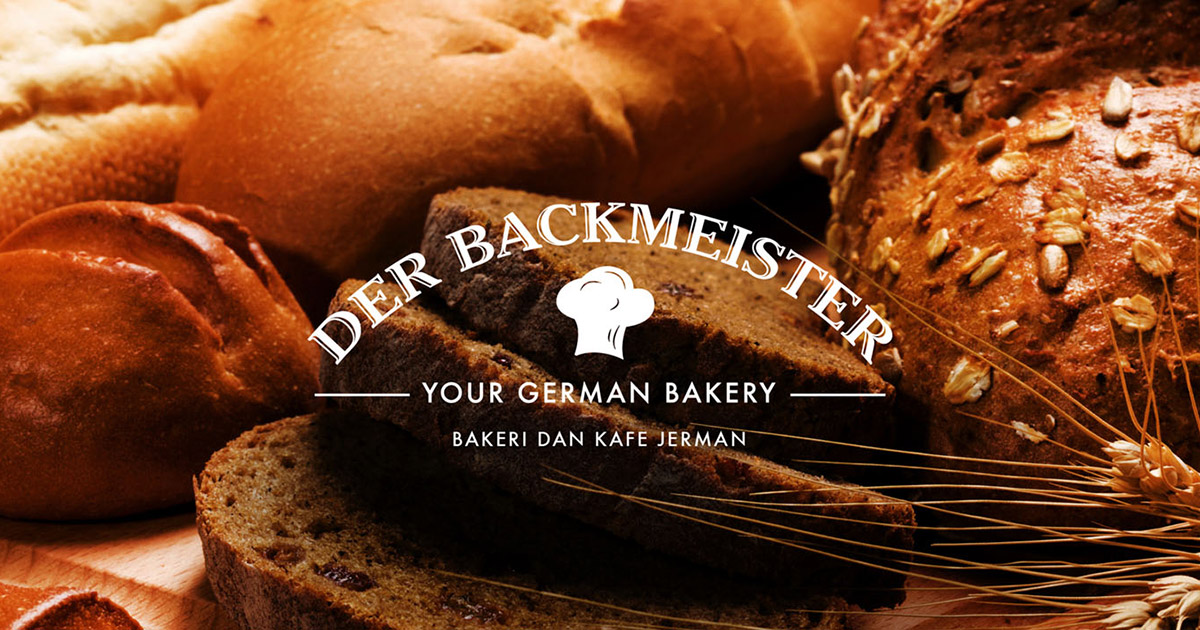 When Oliver Rollar decided to call it a day in the corporate world, his passion in the bakery business took off to where he is today.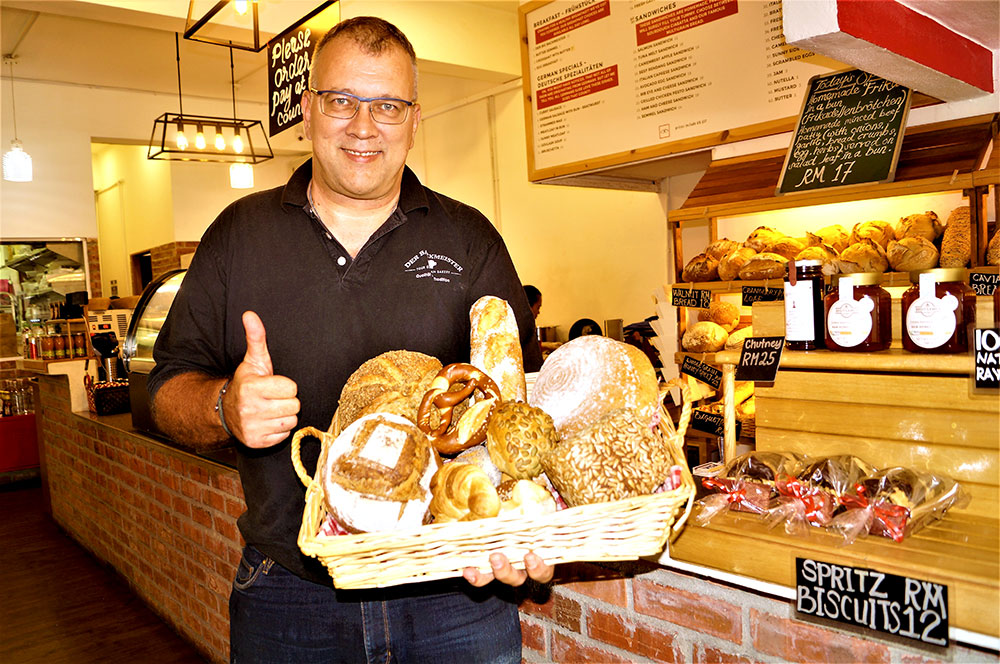 With the help of a baker friend of his from Cologne, Germany, Klaus and his wife Monika, Oliver and three other partners managed to set up the bakery in July, 2015.
"The Adolphs were kind enough to spend three months with us to set up the kitchen and help out with the Front of House," he said.
"In Germany, Klaus and Monika have a lot of experience operating four bakeries, a hotel and a restaurant. Monika herself, for example, has 45 years of experience in total!"
Soon, Der Backmeister was up and running and both Malaysians and expatriates can now be proud of having a German bakery right here at Taman Tun Dr Ismail.
Whenever they crave for a hearty German meal – especially Monika's delicious goulash soup, a stew of meat and vegetables – they can waze their way to Der Backmeister.
Der Backmeister is now pretty busy during weekends and public holidays with four bakers working hard to produce fresh bread for a never ending string of customers who know how to appreciate what a real solid loaf bread is – the way it is done traditionally.
Once they love and crave for Der Backmeister's wide range of bread, they would no longer touch the factory-produced soft and fluffy ones. From the strudels, pretzels, brezel, buns and Currywurst to the different kinds of bread made from sourdough, Der Backmeister does have a wide range to choose from.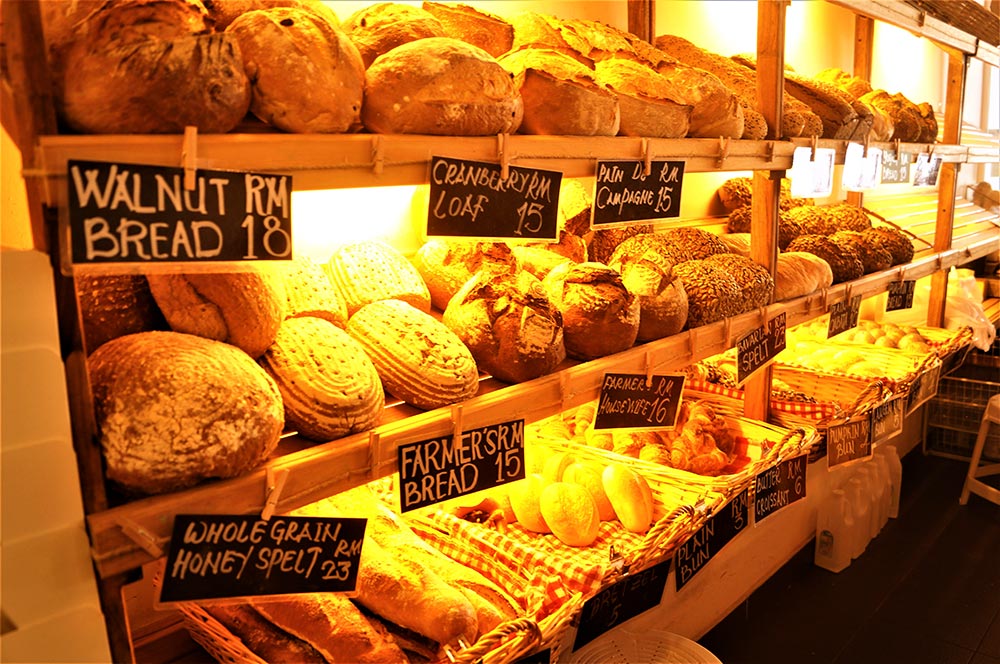 Name it, they have it – the Whole Grain Honey Spelt (RM23), Walnut Bread (RM18), Farmer's Housewife (RM15), Pain De Campagne (RM15), Bavarian Spelt (RM23), Pumpkin Bread (RM15), Cranberry Loaf (RM15), Opa Klaus Bread (named after Oliver's friend Klaus, RM20), Tea Bread (RM15) and almost anything including Oliver's own "innovation" of Roti Curry Rendang (a sandwich).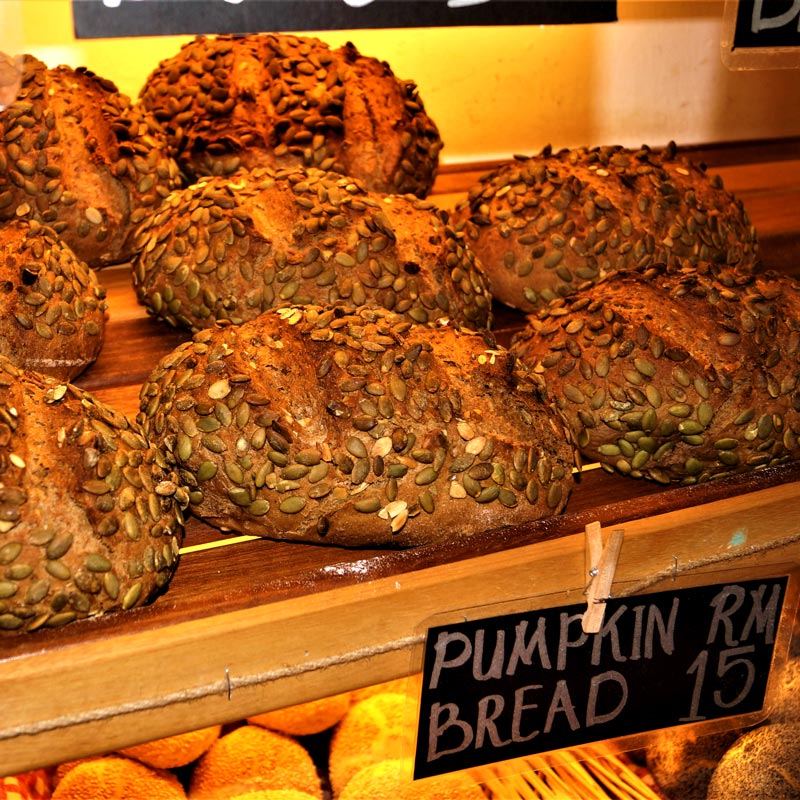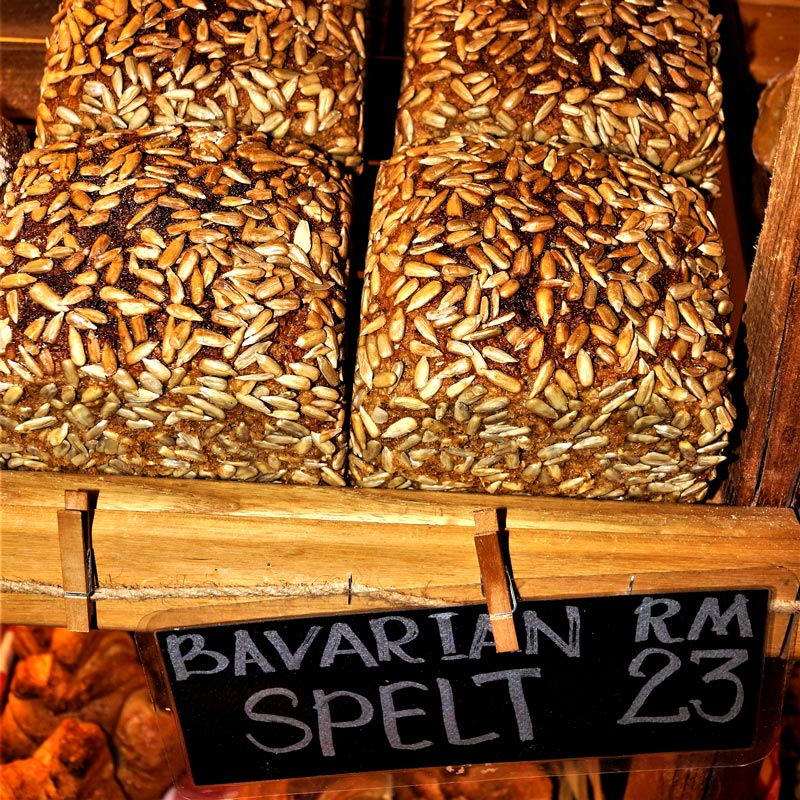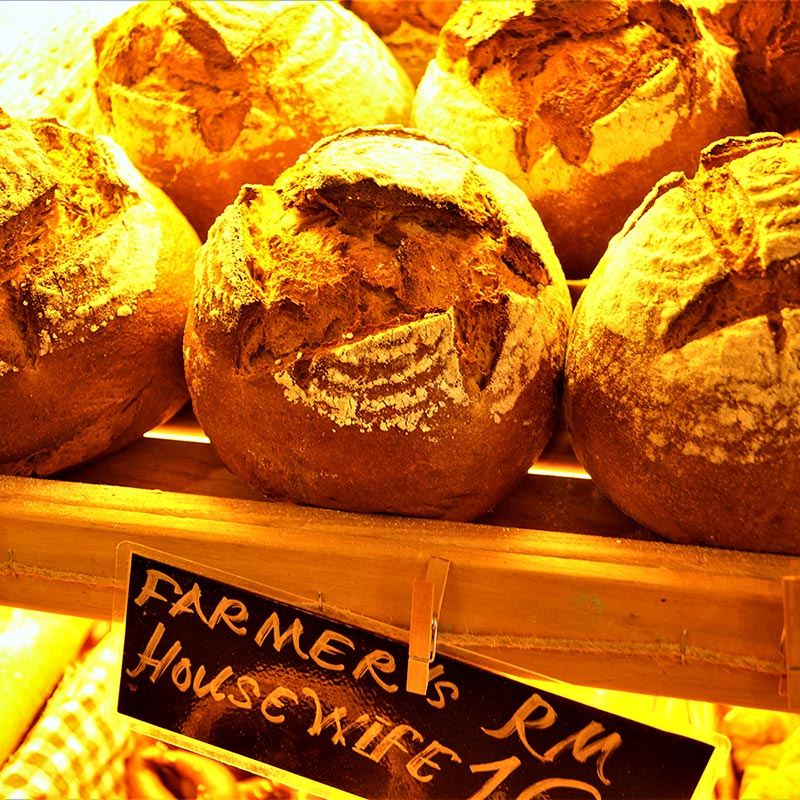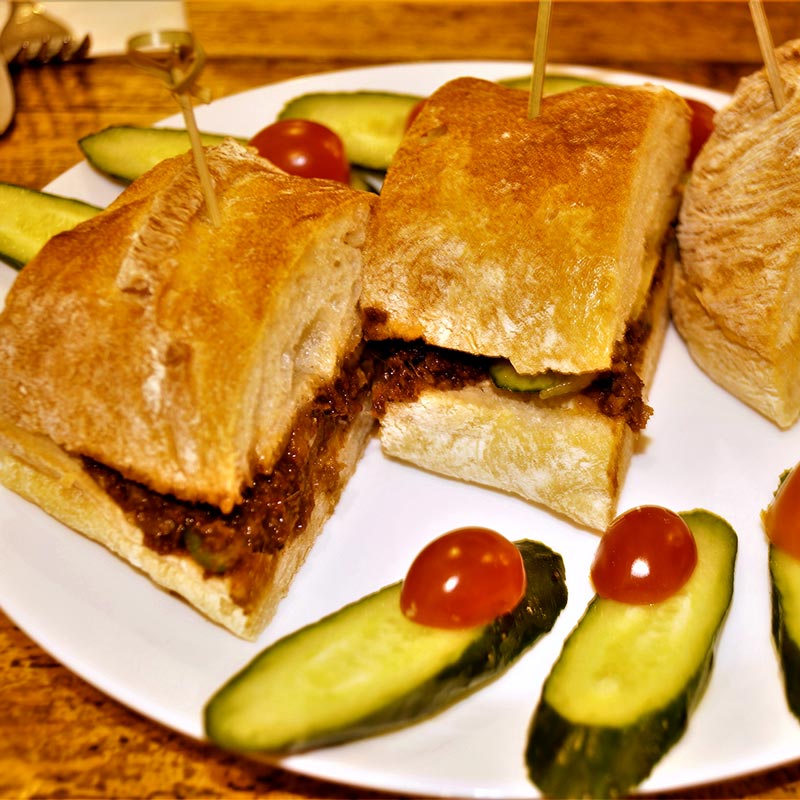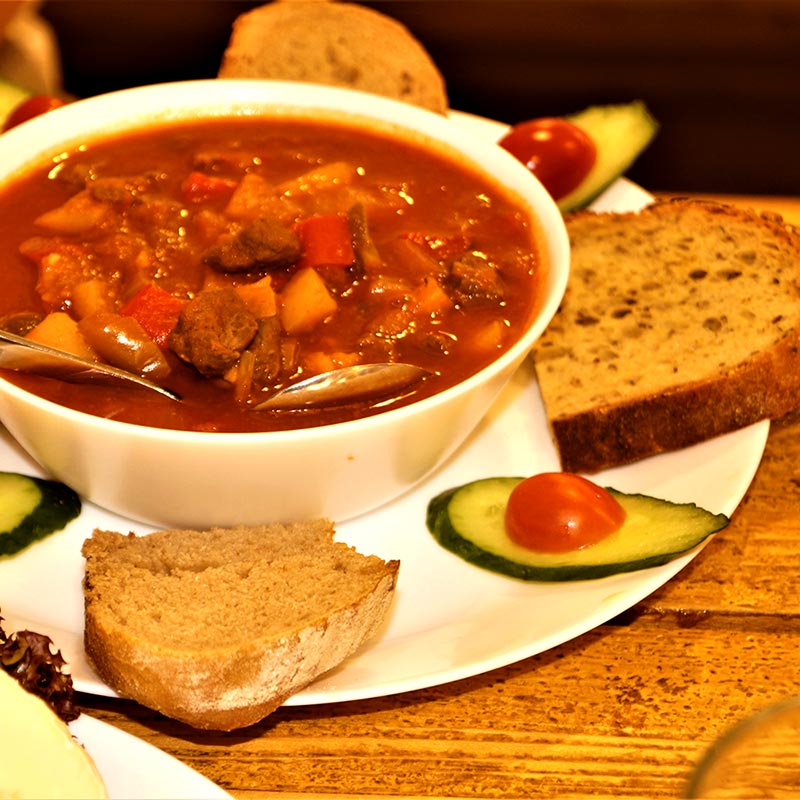 There is also a story behind the Curry Rendang sandwich. "One of my customers had to rush back home one day when she suddenly realised that she had put her rendang on slow fire," he said. "Because I told her that I love rendang, she later gave me some of her rendang. It was delicious but I could not eat it without the bread. So, that's how the Roti Curry Rendang came about."
When Oliver offered us to try his Roti Curry Rendang, I immediately responded, "Yes, why not?" I have not regretted and I would strongly recommend everyone stepping into Der Backmeister to at least try it. To me, it is a great combination.
Being a lover of all kinds of seeds and nuts, I could not resist to try every kind of bread that was served on the table. The Big Backmeister, which is a mixed platter of salami, meatloaf, ham, cheese, butter, jam and eggs, is for those have a big appetite. The platter comes with different kinds of bread and buns.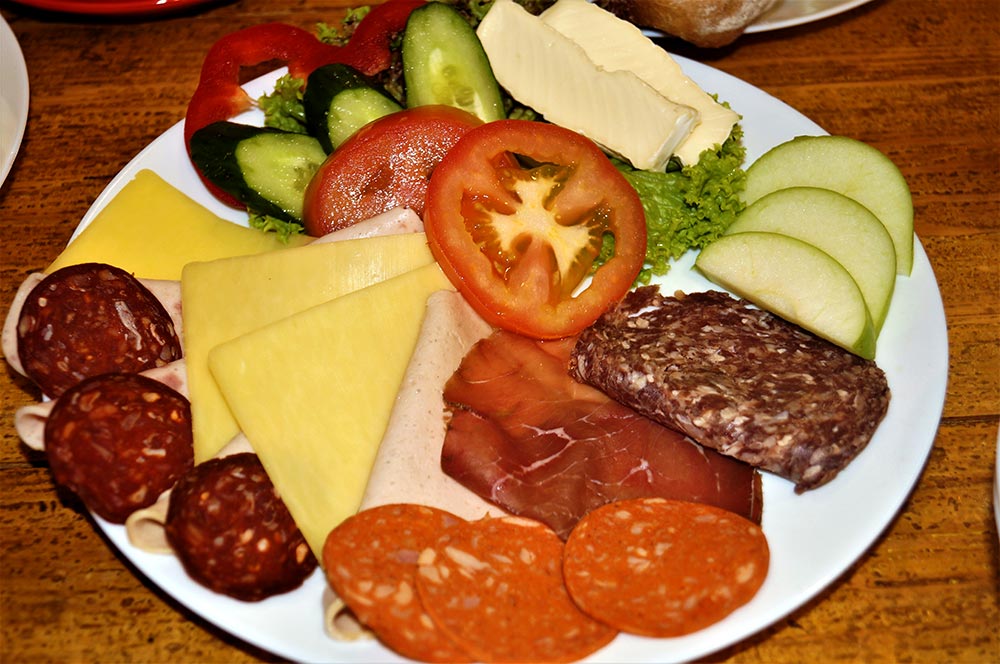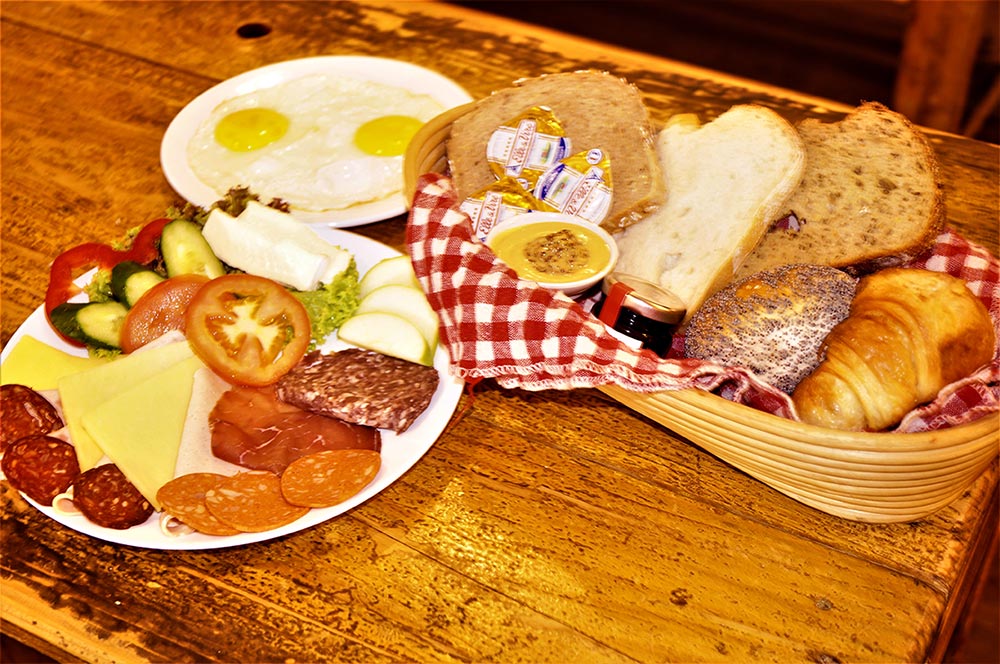 In fact, my 9-year- old son managed to capture each type of bread on the shelf using his phone-camera and has since posted them on his new blog on food. I am encouraging him to start writing and taking his own photographs.
There were four of us for the food review and we thought there was too much to finish initially, but everything was so good that we had nearly nothing left by the time the session was over. The most important thing was everyone was happy with the food served.
My primary schoolmate who then went to the same secondary school and later to the same university in Melbourne, K.K. Yaw happened to fly in from Perth and he was able to join in the food tasting session.
This, in fact, is more than a food tasting session for him. It is an experience that I know he would bring back to Perth, and when he comes back in December, I trust he has already put Der Backmeister on his diary.
To be honest, a sumptuous meal here cannot go without a cup of either cappuccino, latte or as Oliver himself puts it, his favourite expresso. You need some room for that!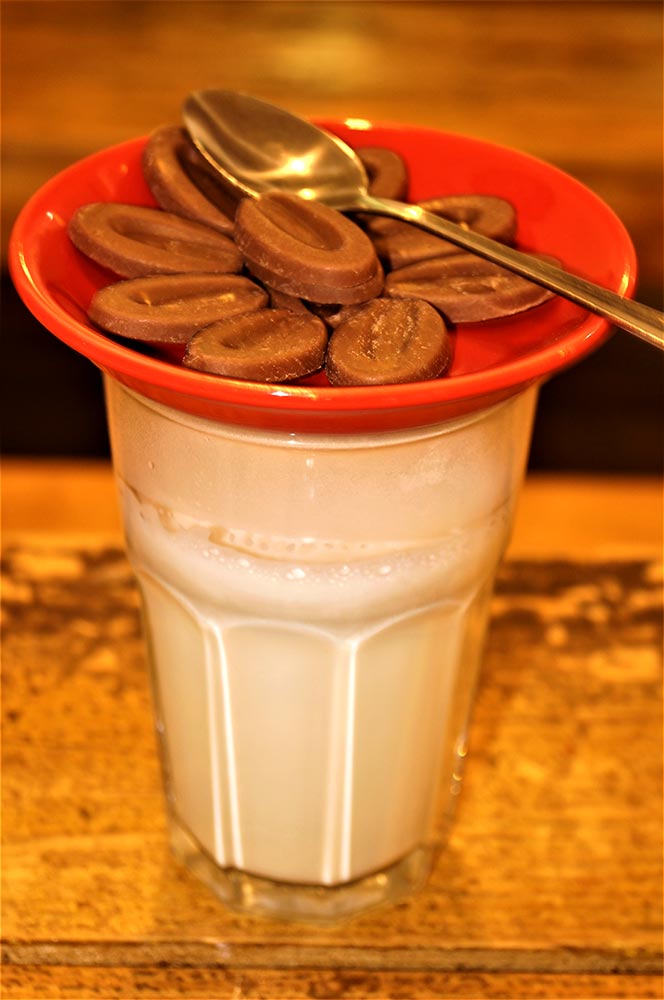 STEPHEN NG is an ordinary citizen with an avid interest in all sorts of gastronomical delights – Western, Middle Eastern and Asian.