One of my favourite Kelantanese dishes is deep-fried spice-marinated chicken served with steamed rice, or as they call it, nasi kukus ayam berempah à la Kelantan.
Starting with a restaurant in Mutiara Damansara – after the original in Kota Bahru – Rohana Salleh's winning recipe has caused food lovers around the Klang Valley to crave her nasi kukus ayam berempah.
With just a single dish, Ilham Nasi Kukus has opened two other outlets – one in Petaling Jaya and one in Shah Alam – all within a span of seven years. All three outlets are well-patronised by loyal customers.
A fourth Ilham Nasi Kukus outlet is in the offing, and will officially open very soon due to popular demand in the area. It is currently under renovation.
Muhammad Abrisam Akmal Kamarizal or BoBoiBoy, who runs the restaurant in Mutiara Damansara, said his grandmother's recipe is very special because it uses 12 different herbs and spices.
"When we first launched our first outlet here, within less than three months, we could see the positive response. A lot of our customers told us that the chicken is crispy on the outside but juicy inside. Overall, they say it is delicious."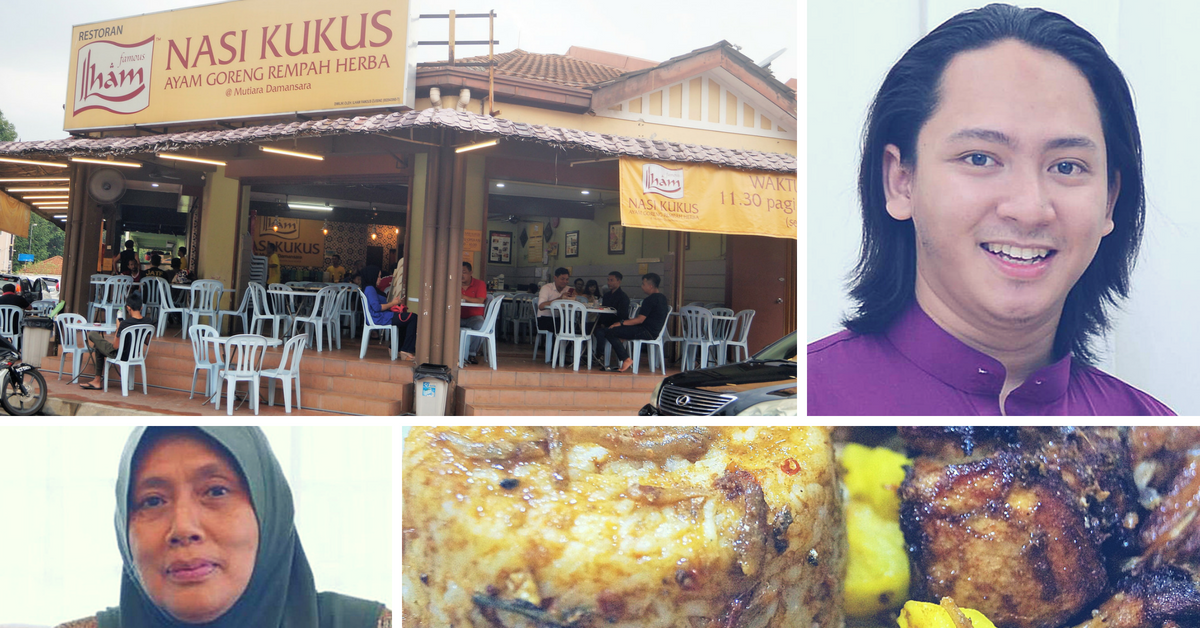 Of course, they can't divulge what goes into their family's secret blend, but it is basically a mixture of three curries – chicken, fish and beef curry. A lot of TLC goes into the preparation, with the chicken marinated up to seven or eight hours.
And amazingly, the spices are blended and flown in all the way from Kelantan – Abrisam's uncle does the mixing himself, and then supplies to their family outlets in the Klang Valley.
"For that reason, we are always grateful to mamatok (grandmother) for her secret recipe.
This would explain why streams of people queue at the self-service counter to pick up their orders – especially on Fridays, due to the proximity of Ilham Nasi Kukus to the mosque nearby, it is usually packed with people.
Ilham's nasi kukus blends in well with their creamy air jagung, especially when your chicken and rice is accompanied by cili belacan. The dish also contains small slices of pineapple and ikan bilis.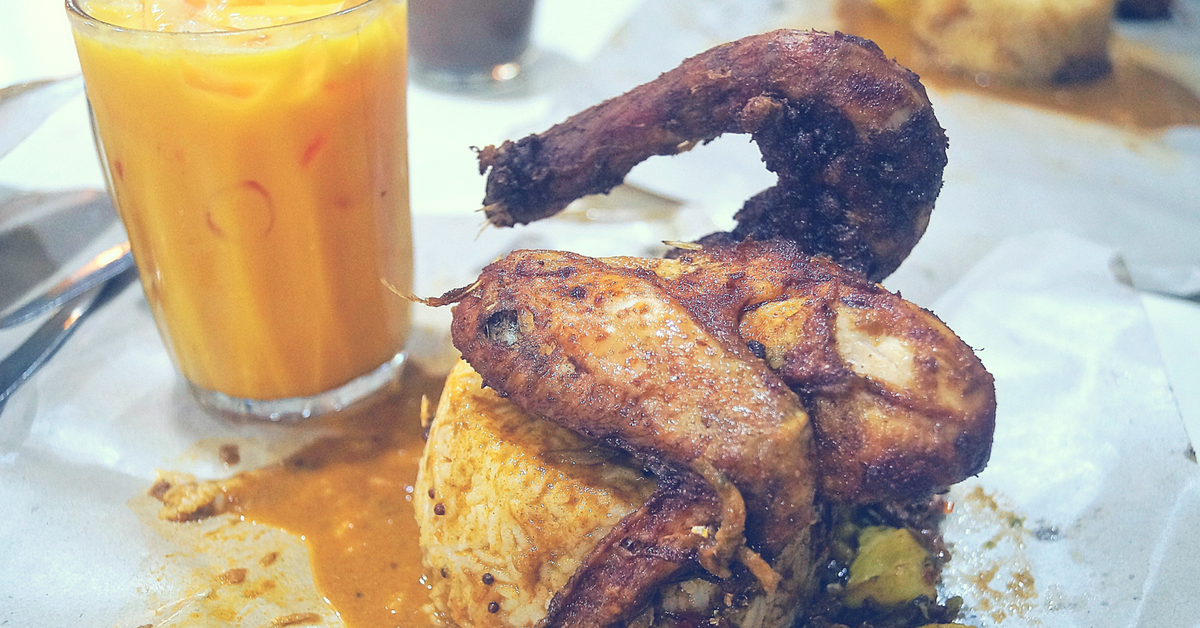 Ilham Nasi Kukus @ Mutiara Damansara is located at No 7, Jalan PJU 7/16, Mutiara Damansara, Petaling Jaya.
Their original restaurant, which was started more than ten years ago by Rohana is located in Jalan Telipot, Kota Bharu. They also have a branche in Seksyen 51A, Petaling Jaya, and Pusat Komersial Seksyen 7, Shah Alam.
Tel: 019-966 2525/ 014-644 2525
Business hours: Sun-Sat 11.30am – 9pm
Facebook  |  Google Map  |  Waze location
---
STEPHEN NG is an ordinary citizen with an avid interest in all sorts of gastronomical delights – Western, Middle Eastern and Asian.