Sheryl Blogs: Christmas Arrives at Concorde!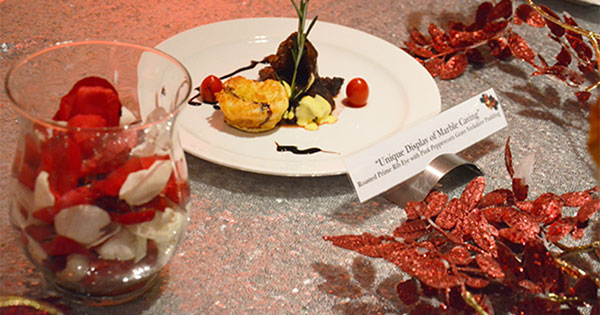 Christmas is and always has been my personal favorite time of the year.
So imagine my glee when I found out that Concorde Hotel Shah Alam had plans to launch their Christmas buffet menu!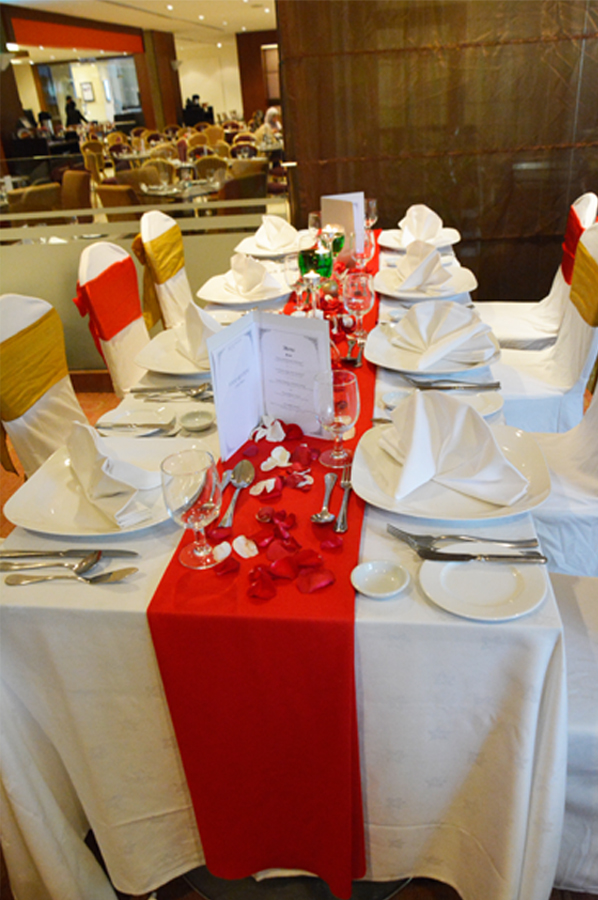 Nestled in the hub of Shah Alam's business and tourist attraction areas lies the award-winning Concorde Hotel Shah Alam.
Strategically fronting the renowned Blue Mosque, it is only a 30 minute drive from Kuala Lumpur.
Our tables were dressed to remind us of the colorful Christmas that is about to arrive. Bright red and shiny green most definitely stirred my heart as we mingled and waited for our food to arrive.
This Christmas Eve, expect something magical as Concorde Hotel Shah Alam will be lining up a fantastic spread for their diners.
First up on our plate was the "Taste Entree Simply Delicious", which features a traditional pate and seafood terrine with fruit gazpacho.
Pate is typically served as an appetizer during Christmas dinners, so this seemed rather perfect. The seafood terrine had pecan nuts that added a layer of exquisite texture to it all.
This was then followed by "A Perfect Soup from the Kittle", an asparagus head soup with sour cream. Reminiscent of wintry Christmas stories, it warmed my tummy in a way not unlike stories of yore that include sitting by the fireplace and enjoying the magic of Christmas with the family.
How utterly delightful.
Next up were the two main draws of the spread – the first of which was the "Unique Display of Marble Caving", which comprised a roasted prime rib eye and a side of yokeshire pudding, whilst "Characteristic Touch" was a slow roasted lamb rack of tender meat with ponzu mint butter sauce.
Both dishes had its own unique touch, with the yokeshire pudding being a Christmas must-have.
They say that stressed spelled backwards is desserts. After a tiring weekend, I could definitely do with some desserts and this array of sweet treats definitely did justice to my tummy.
Dessert came in the form of "Irresistible Sweets", which features an array of lovely Christmas desserts such as Bavarian cream, log cake, fruit stollen, fruit cake, assorted cookies and gingerbread layer with lemon cream.
Christmas Eve Buffet Dinner @ Concorde Shah Alam
Priced at RM 120.00 nett per person, senior citizens enjoy a whopping 30% discount- definitely the perfect place to take your family out to for the holidays!
Jamilah Lim
Writer
Jamilah cares deeply about the human condition. A humanist, skeptic and feminist, she is a proponent of both human and animal rights. An avid gamer, she lives somewhere in PJ with her two cats and plays Dota 2 in her free time.