Not until you taste these authentic Hakka dishes…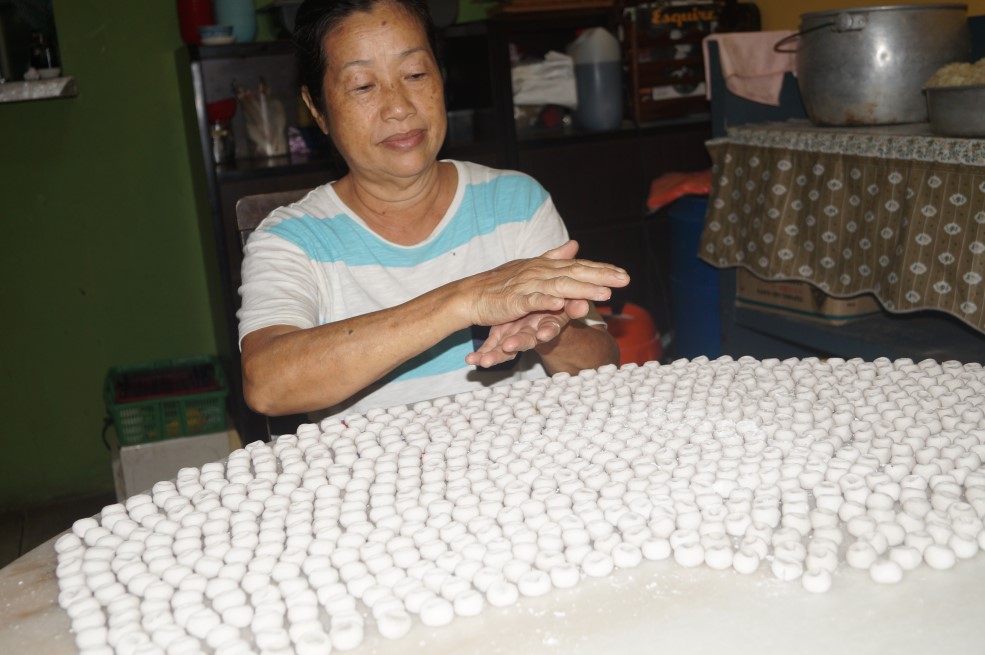 I frequent the Big Big Bowl Hakka Kitchen in Desa Aman Puri, whenever I feel like eating their Hakka Lui Cha for a healthy change.
Famous and once featured on 8TV Ho Chak! for its Lui Cha, not many people know that the Big Big Bowl is, in fact, well known for its home-cooked Hakka dishes. When I say it is home-cooked food, I really mean it!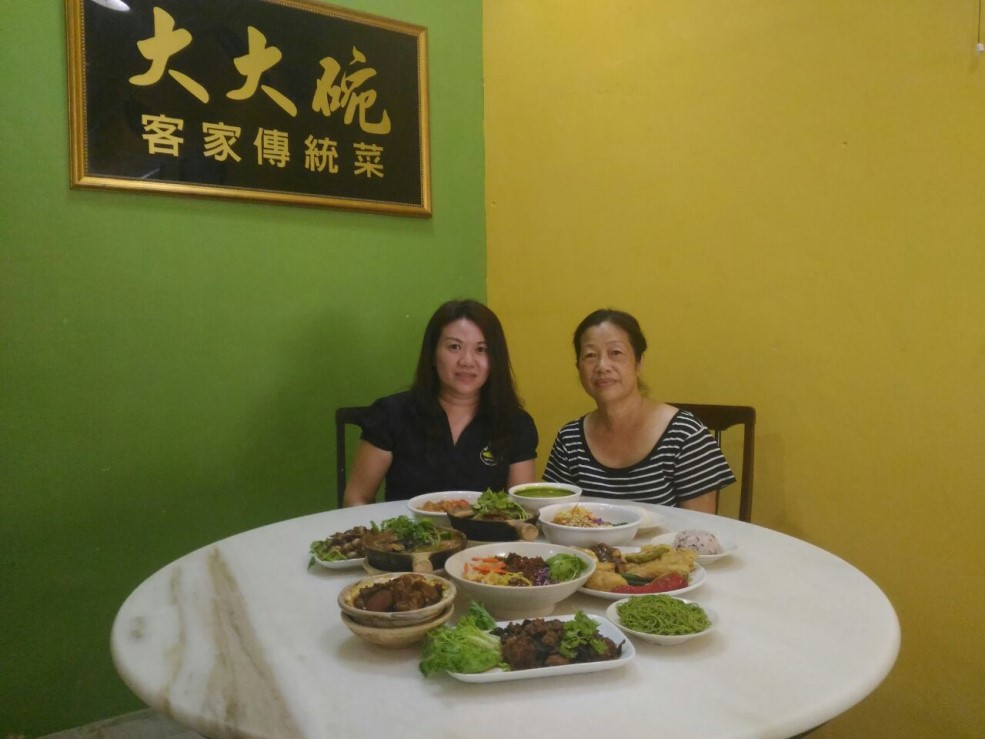 It is cooked by 63-year-old Nancy Choo and her daughter, Angie Lim. They painstakingly prepare the dishes from the raw ingredients and do not use preservatives here. Even the colouring for the rice used for Lui Cha as an alternative to the brown rice is natural.
Most of the ingredients such as the noodles, fishballs and yam abacus seeds are homemade. It is time consuming to prepare just the ingredients, but for the mother-and-daughter team, it is something that they believe is still the best where food is concerned!
When I first checked out this restaurant for its Hakka lui cha about a year ago, to me, it was like a hidden gem waiting to be re-discovered. My greatest attraction here is, in fact, the Lui Cha.
I am Hokkien and my wife is Hakka, but she never liked Lui Cha until she tried out the Hakka heritage here at the Big Big Bowl. One reason is because the soup has a good balance of basil and mint that even my nine-year-old son often competes with me for the soup.
My wife's regular orders, like mine, is the Lui Cha set without the rice and I would usually finish the whole bowl of the Lui Cha soup before even eating the eight different ingredients. If I could lick it the bowl (which I do not for good table manners), I would!
It was in Bukit Maluri when Ho Chak! team visited them in January last year, but after finding the place too congested, they decided to move a second time to quieter area in Desa Aman Puri. Business slowed down slightly but not for long.
Lim's own regular clients managed to find out that they had moved here through their Facebook. My brief mention about the restaurant in an articlze in Voiz Asia in January this year also did help them with their business, but it was a bigger boost when Lim's mother Nancy decided to join force with her daughter.
Nancy was operating a stall separately for over 15 years and had her own regular clients during lunch hours. It was hers and Lim's Hakka dishes that when my "foodie" friend and I checked out during the food review that truly mesmerized us.
Besides their Hakka Lui Cha with its 'Taste Just Nice' soup for me, we both agreed that there are at least four signature dishes that should be their bestsellers.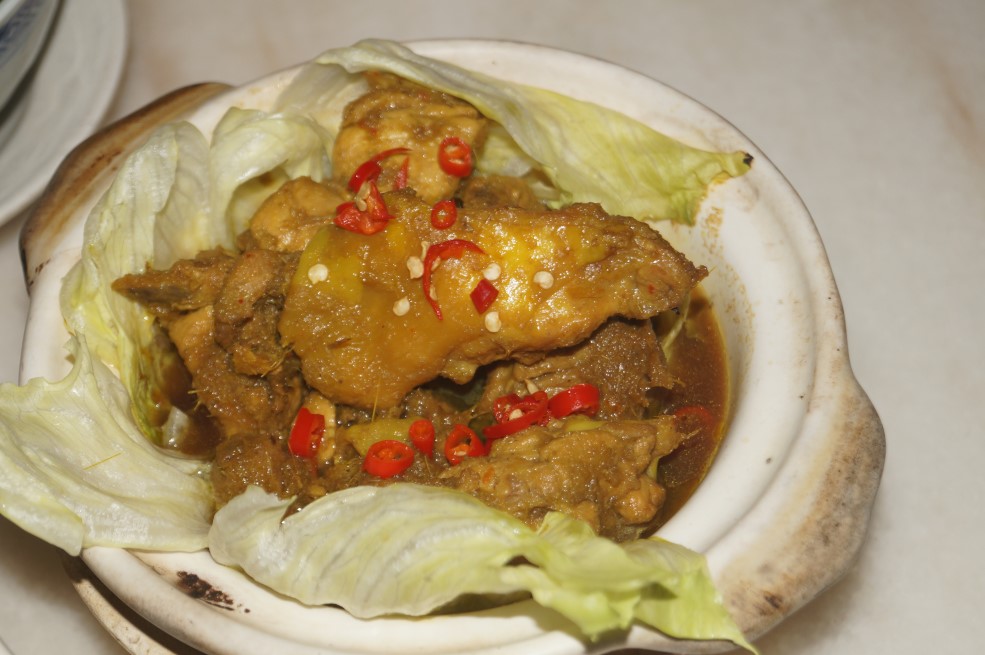 The Lemon Grass Kampung chicken has the "ooooumph" because they use three different types of ginger nicely blended to give it a great taste. A slight chili padi was great to make the dish spicy but surprisingly, my children love it too. I would give this dish my thumbs-up.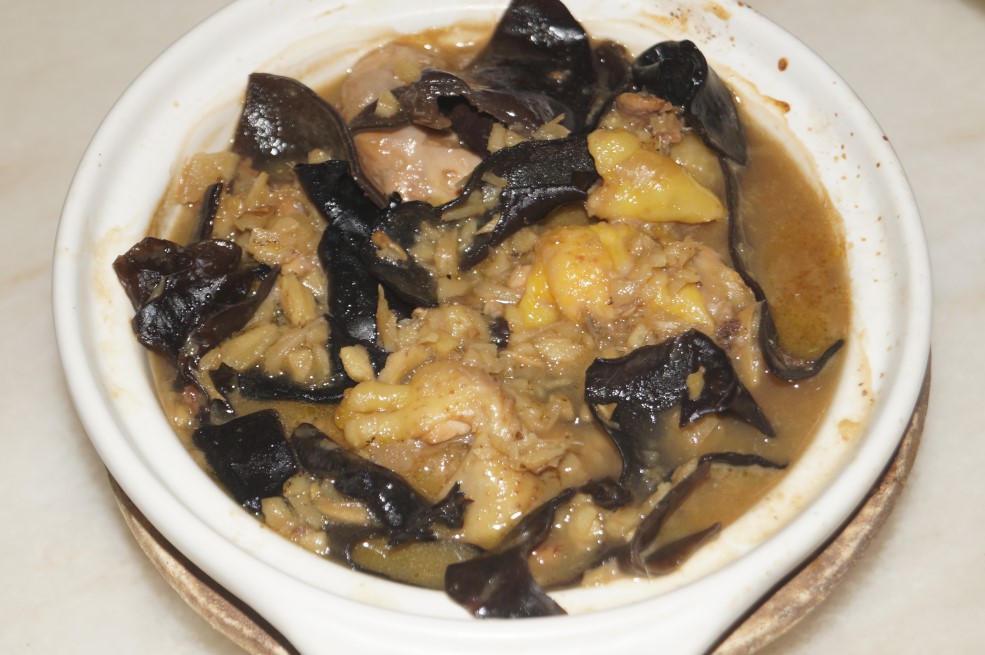 Their Claypot Rice Wine Kampung Chicken dish (RM 20.50, enough for two persons) using traditional home-brewed wine and Bentong ginger is also another great dish to try out with their purple rice served with sesame seeds.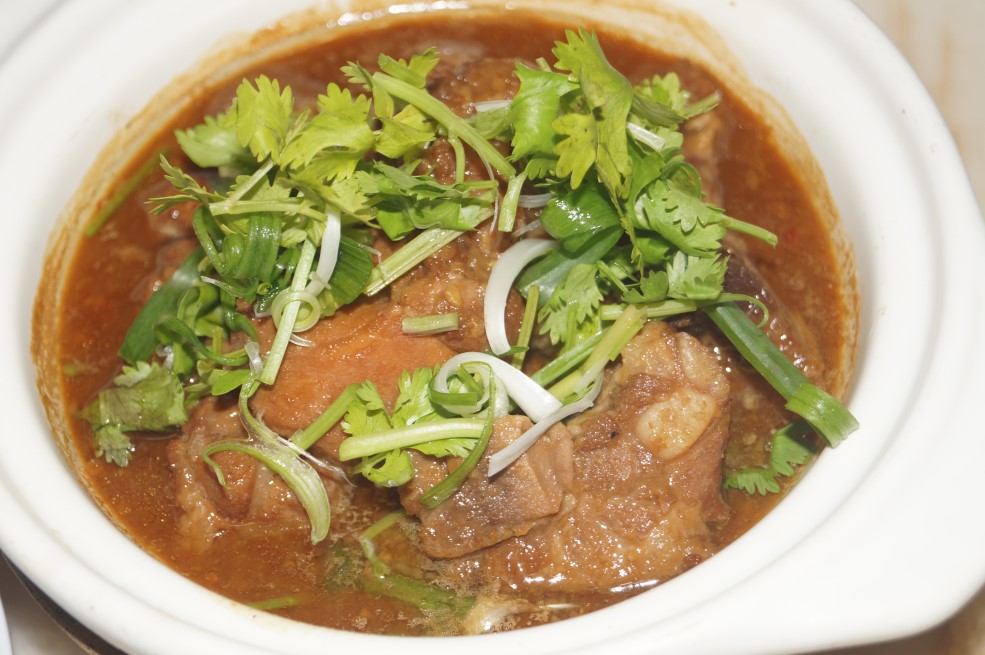 Children also like this dish and their Braised Pork Ribs (a claypot for 2 person at RM 18.00) because the tauchiew used to braise the pork ribs. It is the way they prepare that make the pork ribs tender and tastes great. For the pork ribs, they do not use any tenderiser.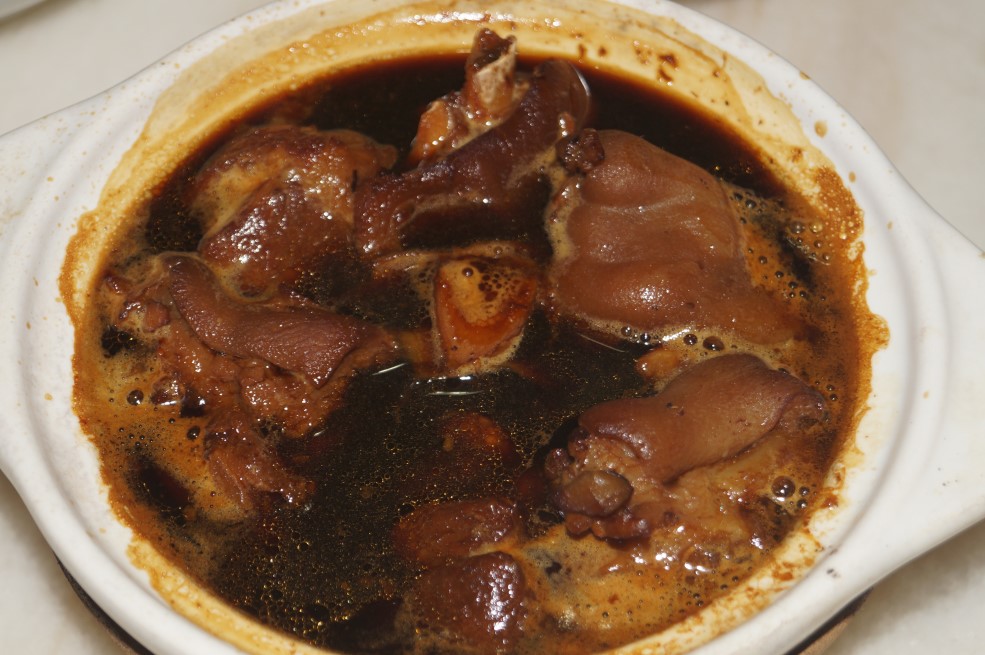 For those who usually crave for the vinegar pork trotters, Lim says that they use only pork knuckles to give it the nice texture and Bentong ginger to give the fragrance and taste of ginger that most, in fact, not only the pregnant mothers but my foodie friend and I love it a lot! A claypot of the Vinegar Trotters (RM 18) is sufficient for two persons.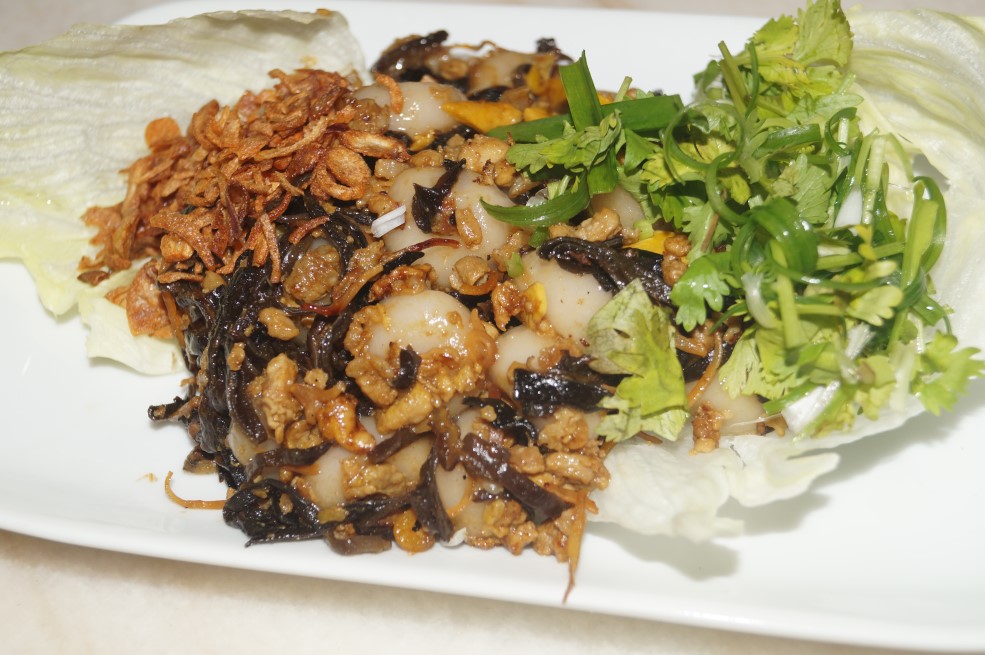 It would not do justice if I do not add a fifth dish – the hand-prepared Yam Abacus Seeds (a portion for two persons, RM15) which is also another famous Hakka cuisine. You can order this just to eat as a desert or even as a starter.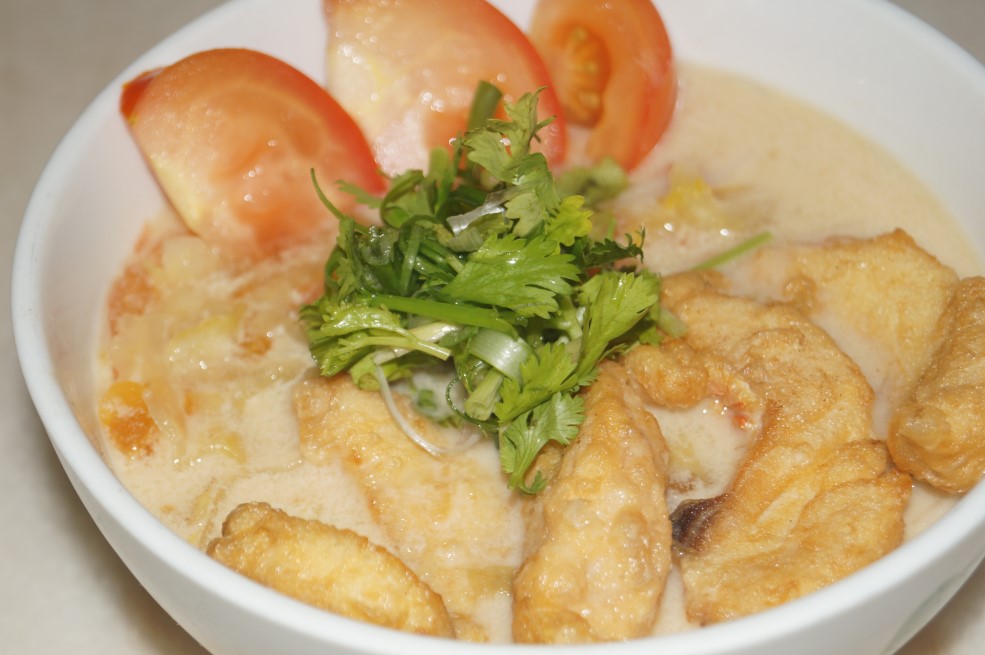 Their fish balls use ikan parang or the wolf herring. To keep the fishball fresh, they only immerse the fishballs in salt water. They do not use any preservatives. Each order is a minimum of 10 fish balls in a bowl at RM9.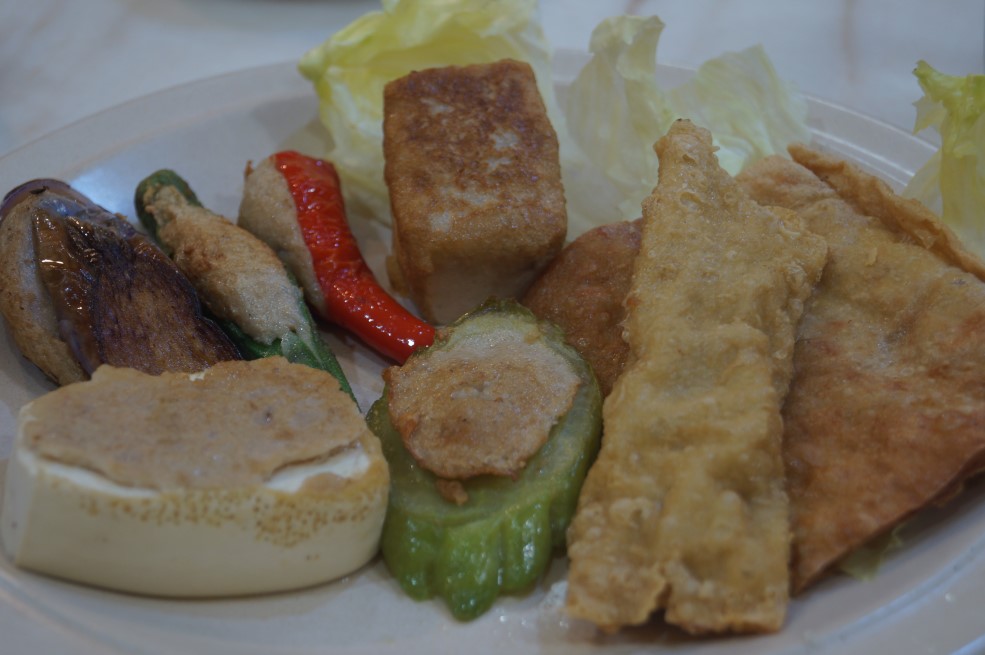 The Hakka clan cannot go without the Yong Tau Foo served in soup (minimum order 5 pieces at RM1.60). "For the food paste, we also use a blend of Indo-Pacific King Mackerel (ikan tenggiri papan) and wolf herring (ikan parang) to give it a nice smooth taste to it," she explains.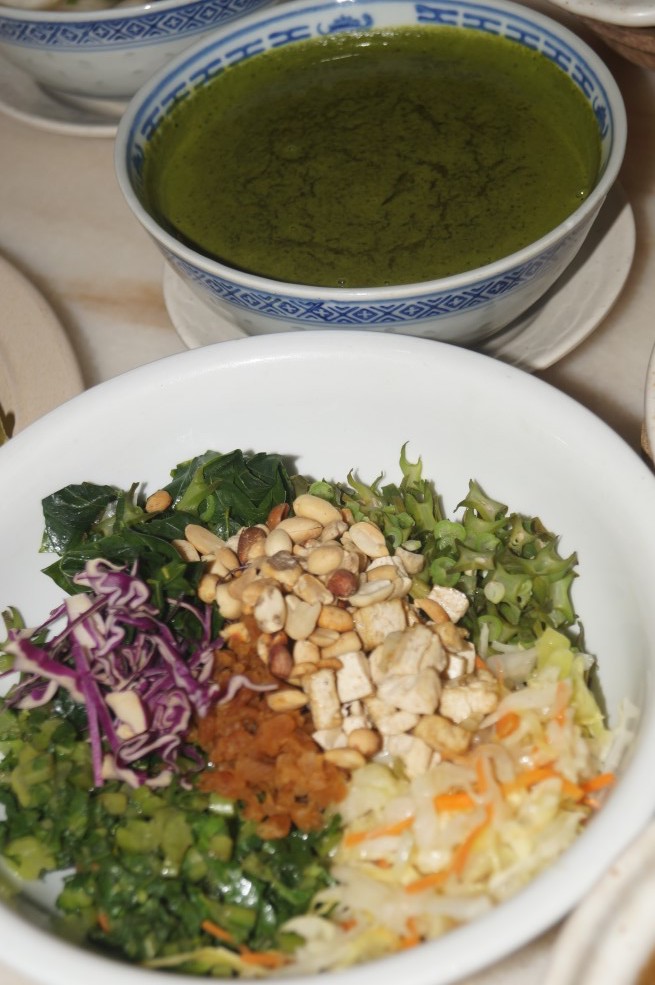 For individuals who walk into Big Big Bowl, my suggestions are to try their Fish Head or Fish Paste Mai Fun, Lei Cha Pan Mee, Cha Cheong Pan Mee (choose either green or the ordinary noodles), curry pan mee and some of the claypot dishes above. "The only dish that we do not do it for single diners is the Rice Wine Chicken," says Lim.
Big Big Bowl Hakka Kitchen is located at No 5A Jalan Desa 2/7, Desa Aman Puri, Kepong, 52100 Kuala Lumpur. Tel: 012-2115564
Operating hours:
8am – 9pm through the week, off only on alternate
(second and fourth) Tuesdays of the month.
STEPHEN NG is an ordinary citizen with an avid interest in all sorts of gastronomical delights – Western, Middle Eastern and Asian.