Fascinated with the way chicken is cooked using the SPICES!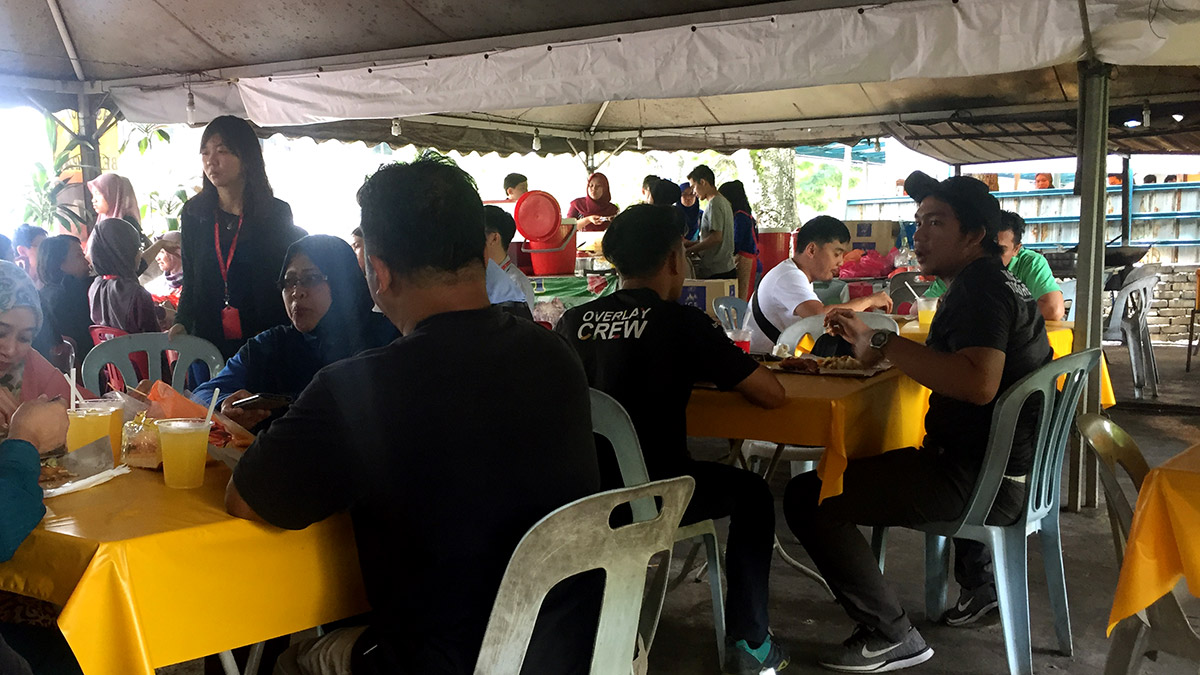 It is no surprise that the Portuguese sea explorers in the early sixteenth century travelled as Far East as they could looking for the spices.
It is these spices that were once the biggest trading commodity between the East and the West. I can understand why. Of late, I have become a fan of all sorts of cuisines cooked using the spices.
This is what gives me the 'ooooumph' which is not necessarily unhealthy. The spices used are all natural ingredients and without preservatives.
After trying out Pok Nik Nasi Kukus Ayam Kampung in Taman Bukit Permai Cheras, I was told to check out Azizah Nasi Kukus Ayam Berempah in Bandar Sri Damansara, which is just a small stall beside SMK Bandar Sri Damansara 2.
During lunch hours, there is always a long queue here as office staff pack their favourite Ayam Rempah, Ayam Khurma, Ayam Masak Merah and Curry Chicken to bring back to the comfort of their own airconditioned office environment.
Business has been good since Azizah Ishak who is now in her fifties first started the stall in 2000. Through word of mouth, she now has her regular customers.
Her son, Mohamad Johari Yusuff was very young but he was already helping with the family business.
Now, the 33-year-oid is married and is still running the stall at Persiaran Melati most of the times, but he aspires to bring the business to the next level by setting up a restaurant proper in the near future.
Although to some, this may be a small hawker stall operated by a mother-and-son team from Kota Baru, but a lot of people do eat here and enjoy the way the dishes are prepared ala Kelantan.
One thing I can say for sure is that after the food tasting session, I became a repeat customer, especially for its Nasi Kukus Ayam Goreng Rempah (steamed rice with deep fried chicken with five or six different spices) and Khurma Chicken.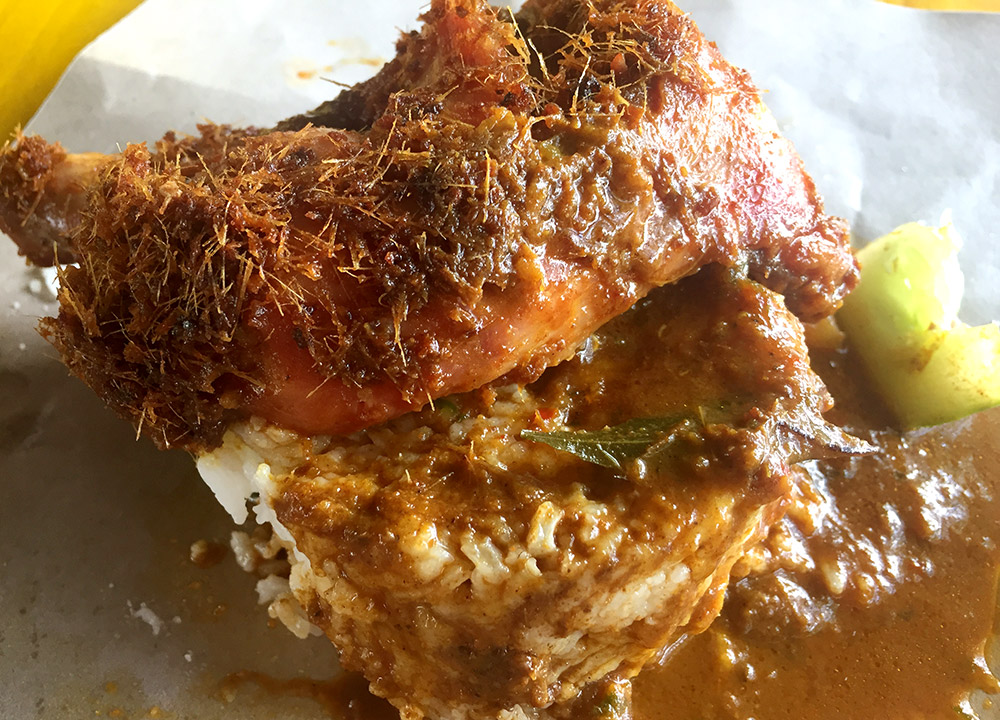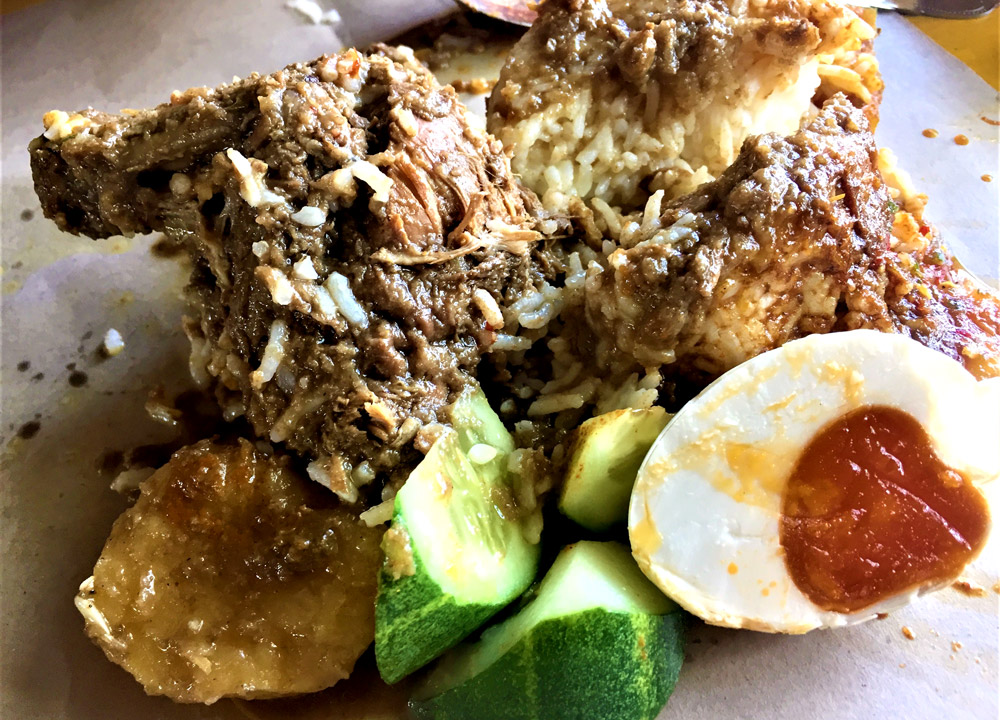 The ayam goreng rempah is the one that gives me the 'oooumph' the first time I tasted it. It is also my children's favourite, when I bought a packet for them to try out.
The beauty of these natural spices is that it leaves behind a great taste in the taste buds, but you never get thirsty unlike those foods cooked using MSG.
Because Gerai Azizah is open till 8pm, it is convenient to pack for dinner as well, since the chilli can be separated from the main dish. There are many other options available as well besides the ones that I packed home.
They also have the Ayam Masak Merah dengan Tomato (Tomato Chicken) and Curry Chicken, which I would also recommend especially for those who love these dishes. The prices here are about RM7 per pack.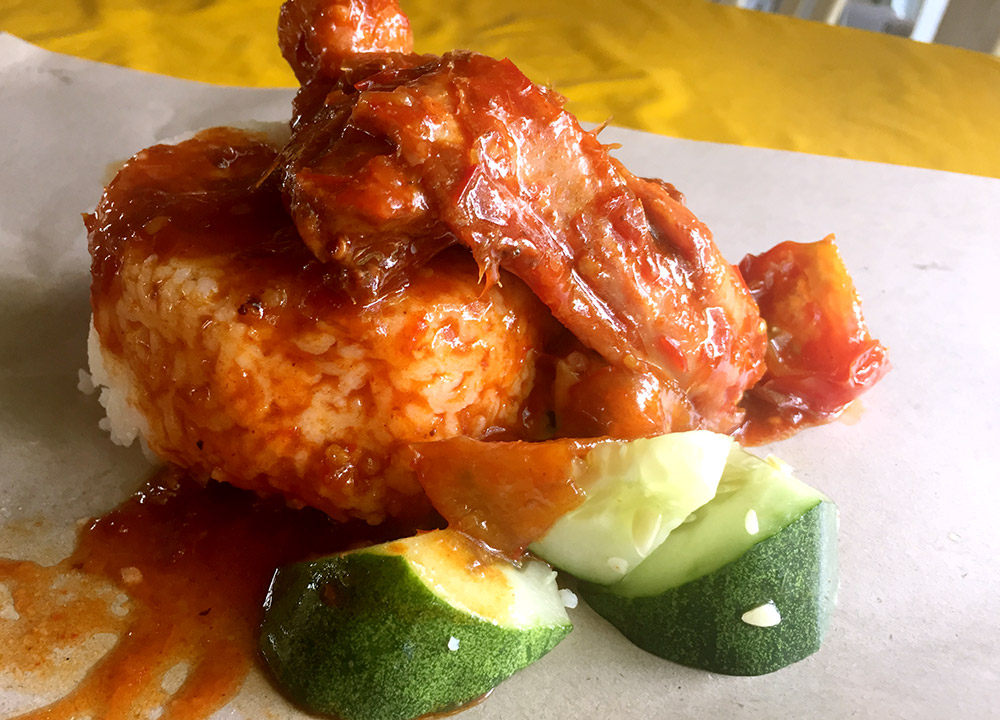 According to Johari, who prefers to be known as "Jo", the spices are mainly brought in from Kelantan.
"Yes, we buy those spices that we cannot find here locally," he said. "However, the family recipe is a family kept secret for many years."
Gerai Azizah is located at Lot 3, Persiaran Meranti, Bandar Sri Damansara, beside SMK Bandar Sri Damansara 2.
Tel/WhatsApp:
+60 18-988 6873​
Business Hours
10am – 8pm (seven days a week)
Waze location:
https://www.waze.com/location?h=w2860j5n7
STEPHEN NG is an ordinary citizen with an avid interest in all sorts of gastronomical delights – Western, Middle Eastern and Asian.