Gastronomical delights amidst Desa Aman Puri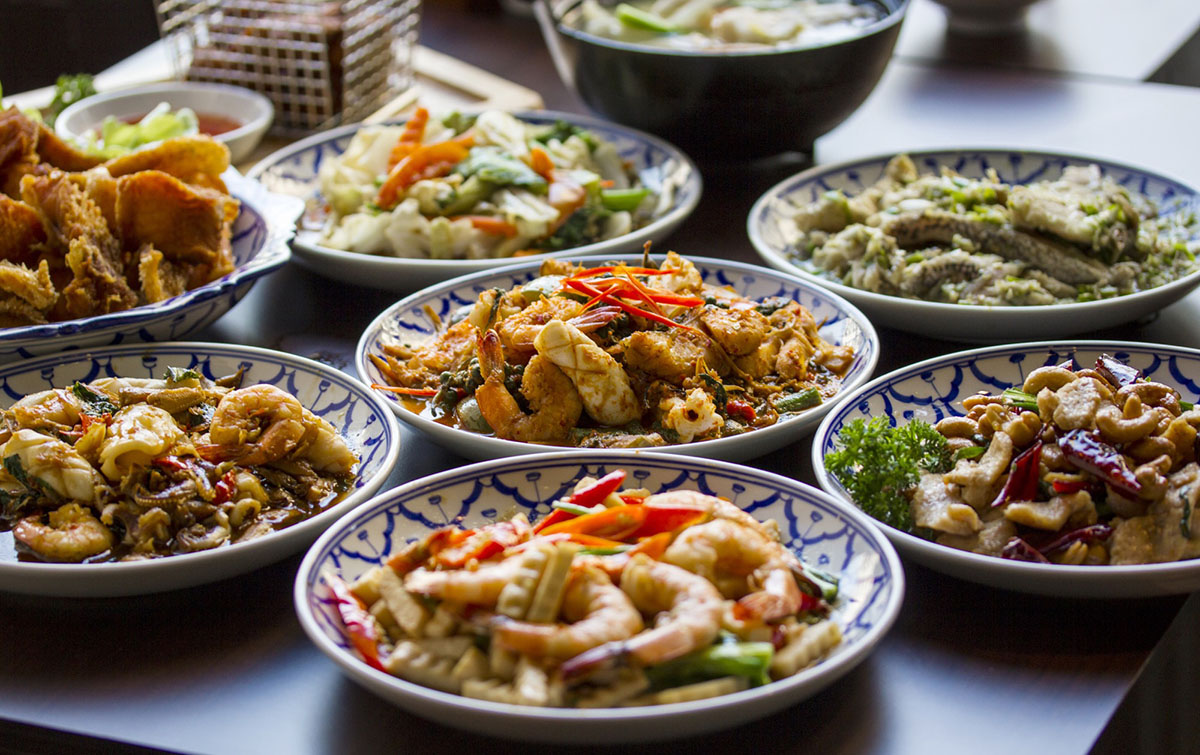 Desa Aman Puri is like a melting pot and a haven for various types of gastronomical delights.
From the authentic Italian cuisines served at Bel Pasto Italian Pizza and Tak Fook Hong Kong Seafood Restaurant to the famous Hakka Lui Cha at the Big, Big Bowl Cafe and Indian Nasi Beryani at Anuja Restaurant, Aman Puri has a lot to offer to people, both to the locals and those living in the Klang Valley.
Although it is a mere 10-minutes' drive from One Utama heading towards Bandar Sri Damansara at the tail end of the Puchong-Damansara Highway (LDP), the prices of food here are far more reasonable by comparison to restaurants in Petaling Jaya.
The restaurateurs here have to learn that if they raise their prices, especially after more people flock this way, they will no longer be attractive be attractive to foodies from Petaling Jaya and beyond.
In the past few years, the place has become popular for all kinds of cuisines, with more new restaurants such as Restoran Fei Fei Crab and Restoran Lan Je being set up here. The original Fei Fei Crab is in Petaling Jaya, while the first Lan Je restaurant started in Rawang.
Those that fail to maintain their standard or where the food is pricey simply do not survive here due to very tough competition not only within Aman Puri but also from other restaurants within a radius of 5 kilometers.
A number of restaurants have come and gone, but the ones that survive more than a year are doing well.
Nancy Choo, 63, for example, used to operate a stall in Aman Puri where most people know her as Auntie Nancy's eatery. Since closing down her stall, she has joined forces with her daughter, Angie Lim, where the mother-and-daughter pair has a bigger variety to offer at Lim's Big, Big Bowl Café. Choo has a strong following; therefore, her presence at Big, Big Bowl has helped to boost the business a lot.
Judging from the photographs in their Facebook page, Lim also was operating a successful business when her restaurant was previously based in Kepong.
Nancy Choo, 63 and her daughter Angie Lim
One of the dish from Big Bowl
Apart from their signature dish, the Hakka lui cha, I like Lim's fish fillet noodles and her pan mee. Her laksa noodles is also good and worth trying. What is interesting is that her noodles are all hand-made. I have yet to try her mother's cooking. I will do it when I travel in that direction.
Adjacent to Lim's Big, Big Bowl Café is Love Earth organic restaurant, which is also worth checking out especially its Taiwanese soup noodles. However, most guests may not like their self-service concept, which is sometimes a big letdown especially when there are hardly any other clients during off peak hours.
For the crabs, both Tak Fook and Fei Fei come to mind. During special promotional seasons, Tak Fok for example can offer crabs at RM25 a kilogramme. The owners are a young couple from Hong Kong. This is their original restaurant, where it is mostly packed at night.
Restoran 168 specialises in both dry and soup pan mee but surprisingly, despite pan mee being a very common dish, the place is often packed in the morning. Just behind is the Penang Chew Jetty where the proprietor once operated from a small stall in Aman Puri.
One of the dish from Bel pasto
The best restaurant in my opinion is still Bel Pasto, operated by one Italian chef, who prefers to be known only as Sam.
This restaurant is famous for its authentic Italian cuisines because the chef is Italian himself and very passionate about his food. Try his Tiramisu, and comparing his prices and the quality to other café, it is value for money! Every time I introduce guests here, they give him the thumbs-up!
Bel Pasto is the kind of place I would bring my foreign guests. A year ago, when I had some visitors from Canada along with their children, they enjoyed the food so much that they decided to give us a treat in return at the same restaurant.
Like in most other places around the country, Desa Aman Puri needs a good facelift.
Alfresco-style seating may be popular with Malaysians who prefer the street food to posh restaurants, but having huge but ugly looking canvases will not do a lot of good to guests from overseas. It is time that the local council improve the image of the township.
Rubbish is also strewn all over the place and some drains remain uncovered after the concrete slabs used had been removed. If properly covered, some of these public drains could provide some useful parking spaces.
Selayang Municipal Council Zone 23 councillor, Ng Wei Keong, has promised that he will look into the facilities and the cleanliness of the place, but it may take a while before the local council staff work on improving the area.

The state government has sponsored the bins; they should therefore keep their own places clean.
With a little effort from the restauranteurs and the public perhaps to keep the place clean, Aman Puri can become a haven for all the salivating food lovers.