Shark Hero Conservation Run 2017 & Pledge Signing Ceremony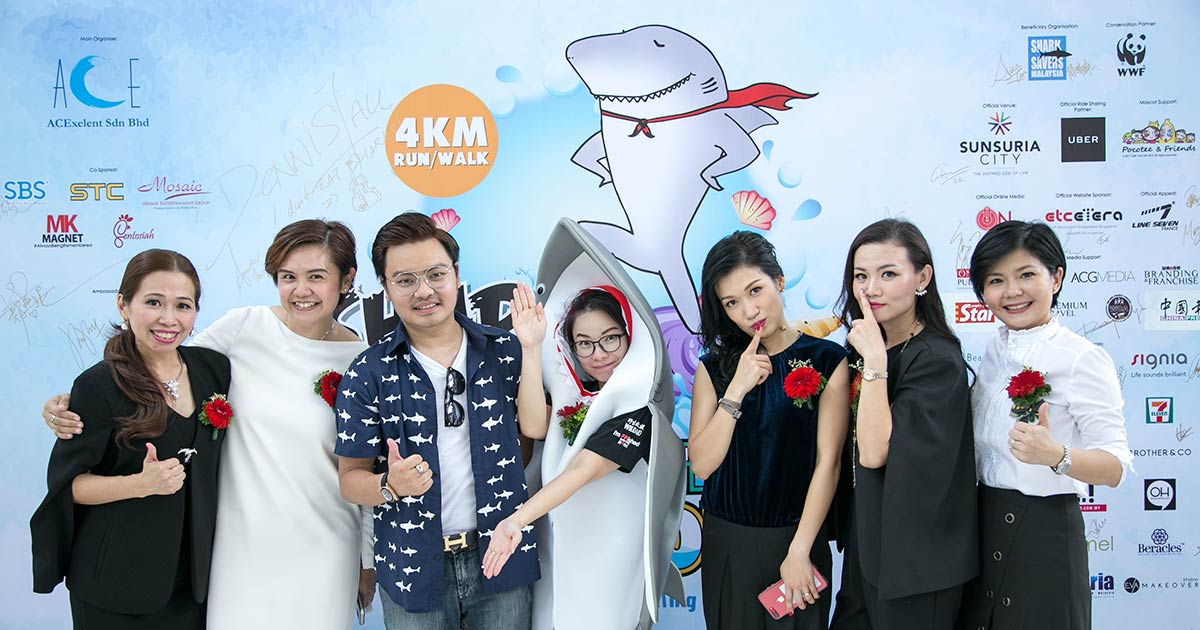 Acexelent Sdn Bhd ("Acexelent") announced that Shark Hero Conservation Run 2017 ("SHCR17") will be held on 18 Nov 2017 in Celebration Centre, Sunsuria City from 4 p.m. to 9 p.m. In collaboration with Shark Savers Malaysia and WWF-Malaysia, SHCR17 is organized with the aim of raising public awareness toward the role of sharks in marine life ecosystem and to advocate for shark conservation. The programme of SHCR17 consist of a 4km family themed fun run and carnival styled activities including stage show, magic show, game booths, temporary tattoo booth, photo booth and clown & balloonist. Food & beverages trucks have been arranged to serve the participants during the day.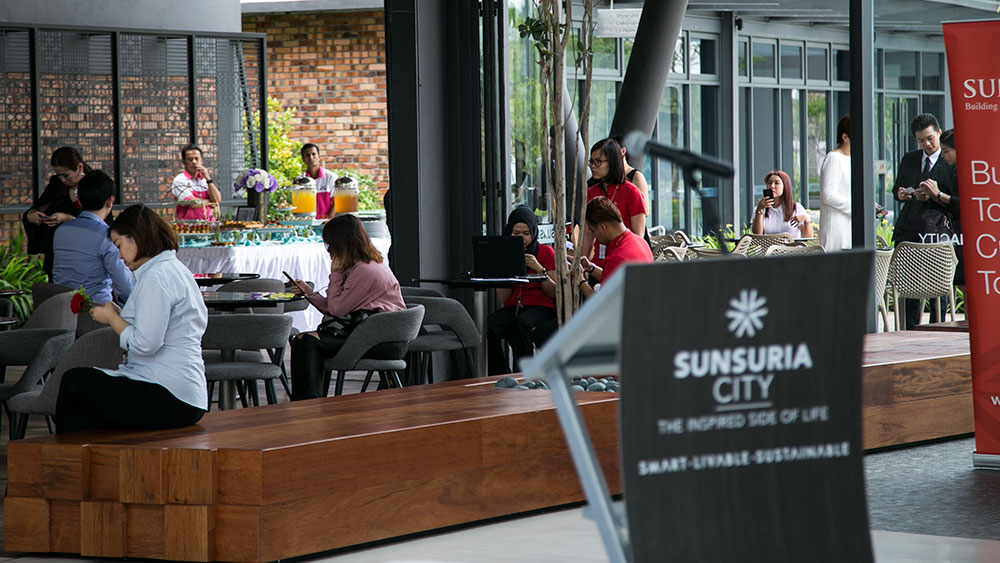 Adult ticket and child ticket are currently available for RM75.00 and RM65.00 respectively and can be purchased via www.sharkherorun2017.com. Alternatively, public can contact Ms Yen (0162138690) to purchase directly. RM 5.00 from each ticket will be donated to fund administrated by Shark Savers Malaysia. Further detail of SHCR17 are available in www.sharkherorun2017.com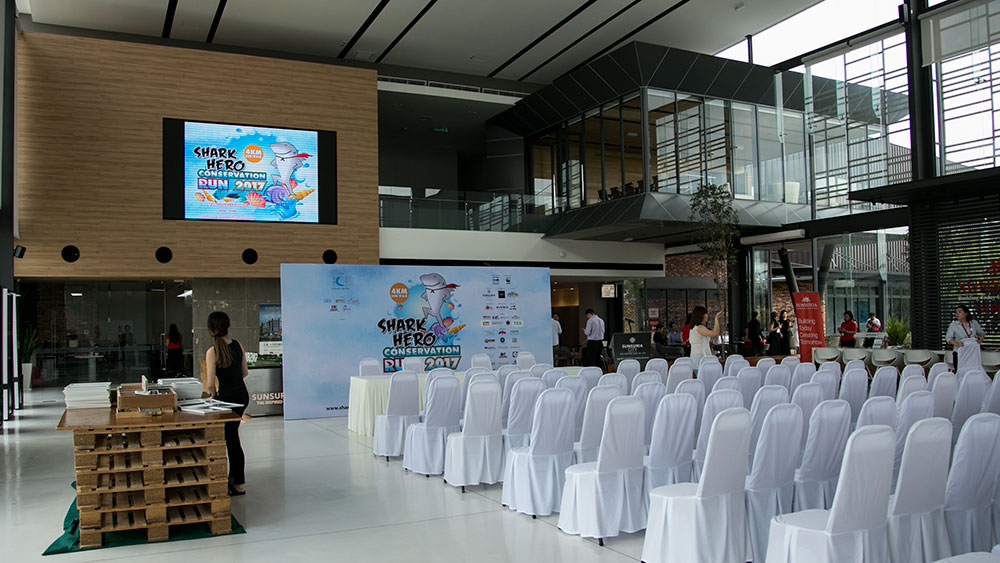 Each participant will be entitled to a goodie bag that carries a Running Jersey , Number Bib, Shark soft toy, medal. Besides, limited edition badges especially designed by Pocohtee & Friends will be given out to participants as milestone rewards. Participants will also be given free vouchers to enjoy themselves in various activities.
During the run, there will be a group of Shark Savers volunteers dressed in shark suits running to the finishing line. Throughout the event day, volunteers will also be conducting shark-themed craft and activities are free for public to take part. In addition, Shark Savers will display educational exhibition aim to raise awareness of the importance of sharks in our ocean and how to make our seafood sustainable. Participants can look forward to two 7 feet long white blank sharks sculpture on the day itself and public is welcomed to take part in painting them to live. The sculptures is constructed by volunteers from Malaysia Institute of Art with recycled materials.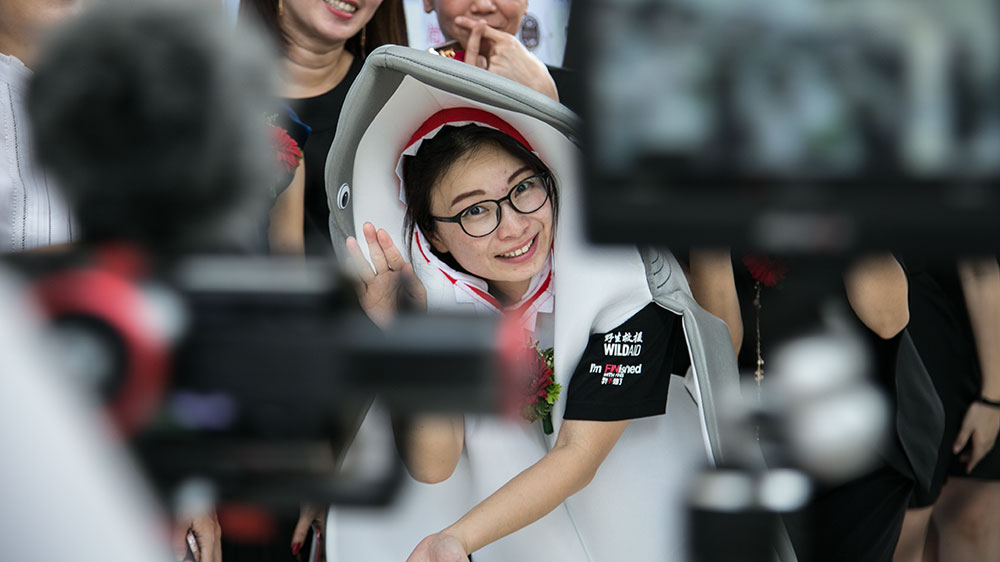 "Shark conservation requires a long-term approach. We will work with partners to reverse the situation. Hence, I would like to express our appreciation to our organising partner, Acexelent Sdn Bhd and Sunsuria Berhad for this wonderful venue. Thank you for your support!"
Said Alicia Tan, CFO of Shark Savers Malaysia.
"Sunsuria City is designed and built around the core principles of 'Smart, Liveable, and Sustainable' or 'SLS' – and we are determined to infuse these elements into everything that we do here. No doubt we have heard the immense role sharks play in the marine biome and here at Sunsuria; conscious of the environmental footprint that we leave behind, we hope to also play our role to host this educational & fun evening at Celebration [email protected] City. With this initiative in place, we will continue our quest for a more sustainable township."
Said Mr. Simon Kwan, Senior Director of Sales, Marketing & Operations of Sunsuria Berhad.
In conjunction with SHCR17, Acexelent is privileged to be able to invite numbers of corporate figures, entrepreneurs and celebrities to join in for shark-no-more pledges. The esteemed guests attended the press conference to sign their pledges and will commit in future to avoid shark products in their personal and organization capacities. Guests were presented with a certificate to recognize their efforts in marine life conservation.
Acexelent is honoured to have the support and contributions of individuals and corporations and without their offering of helps, SHCR17 will not be able to get underway as planned. Acexelent would like to express its gratitude to all its partners and sponsors and will endeavour to make SHCR17 a successful event.