Malaysia's 14th General Election: The Big Issues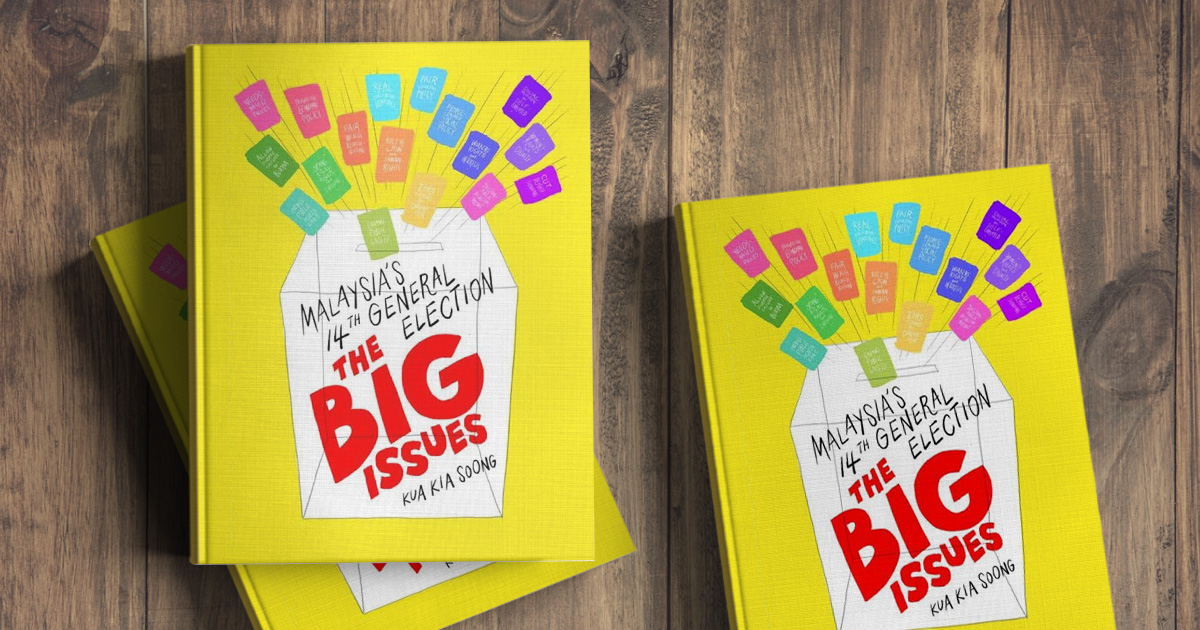 FREE BOOK!
FOR MALAYSIAKINI
2-YEAR SUBSCRIBERS @RM360
PROMO PERIOD: NOVEMBER 2018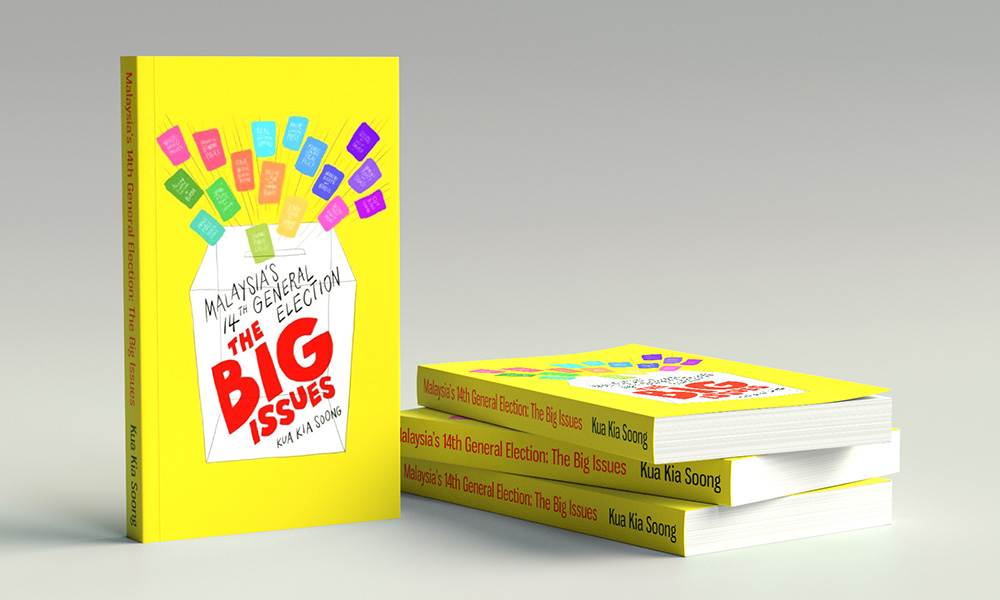 About The Book
Malaysia's 14th general election will no doubt be fought between a Barisan Nasional coalition that boasts its sixty years of "stable rule" and a Pakatan Rakyat coalition calling on the electorate to "save Malaysia" from the BN's kleptocracy. Malaysian voters will likely be treated to tirades about current scandals including 1MDB, as well as past scandals, now that the former Prime Minister Dr Mahathir has joined the Opposition. But what are the big issues of this election?
This book, a compilation of the author's recent writings, discusses the important issues confronting Malaysian society today. If any sustainable democratic progress is to be made in this country, it is crucial that voters are informed and demand that candidates and their parties clarify their stand on these issues well before Election Day. The author, Kua Kia Soong concludes with an alternative programme for Malaysia that is both inclusive and progressive – 'Manifesto of the 99%' by The Left Coalition, to transcend the years of corruption, neo-liberal capitalism and lack of democracy. Failure to learn the lessons of the last sixty years of BN rule will condemn the country to a further dysfunctional future for the vast majority of Malaysians.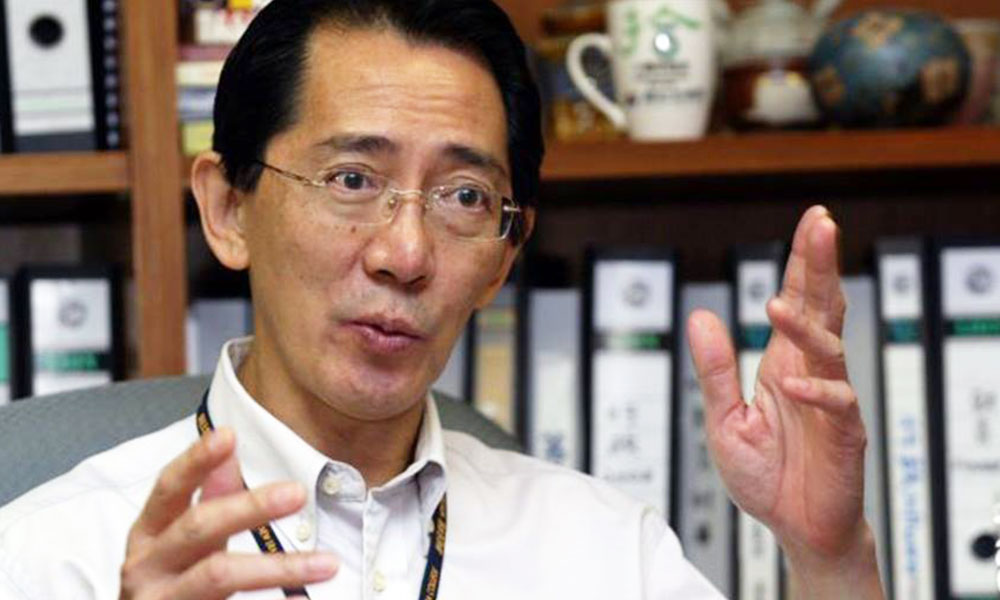 About The Author
Dr. Kua Kia Soong is a director of SUARAM. He was arrested under the Internal Security Act during "Operation Lalang" in 1987 and detained for 445 days without trial. Upon his release in 1989, he helped to found SUARAM (Suara Rakyat Malaysia), the leading human rights organization in Malaysia.
Together with other civil rights activists, he joined the Opposition Front in 1990 and was elected Opposition Member of Parliament for Petaling Jaya from 1990 to 1995. He was prisoner of conscience for a second time in 1996 when he spent seven days in prison with other activists for organizing the Second Asia Pacific Conference on East Timor which was disrupted by a mob from the ruling coalition.
He was the Principle of the New Era College, a non-profit tertiary-level institution run by the Chinese education movement (2000-2008); Director of Huazi Research Center set up by the Malaysian Chinese community (1985-90) and Academic Adviser to the Independent Chinese Secondary Schools (1983-85).
Kua received his BA Econ (1975), MA Econ (1976) and PhD in Sociology (1981) from Manchester University, UK. He was a lecturer in sociology at the National University of Singapore in 1978-79.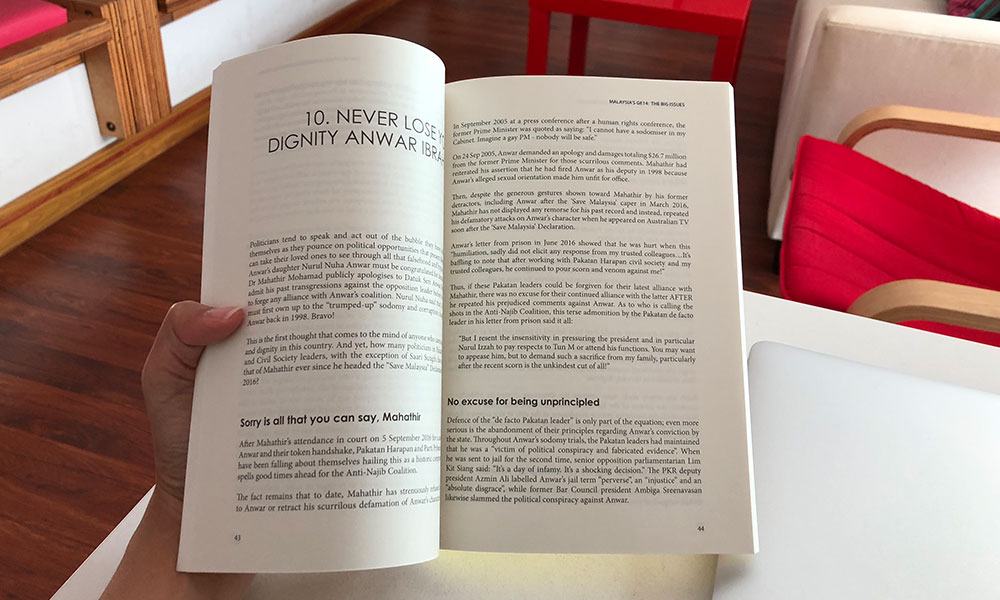 Content Part 1 – Questioning Pakatan Harapan
Saving Malaysia: From Reformism To Opportunism
Is the Anti-Najib Coalition A United Front?
Do Harapan Politicians Speak For All ISA Detainees?
Pakatan's Unacceptable Tolerance Of Corruption
Policyless 'Pakatun' Parties
Mahathir's 'Bumi-Only' Party Neither Civil Nor Hopeful
The Chief Minister's Blame Frame
Time to Limit Terms For All Elected Officials
Voting According To One's Conscience
Never Lose Your Dignity, Anwar Ibrahim
I Would Prefer Kit Siang As Attorney-General
Kak Wan: Eternal Interim Whatever
Najib Merely Modeling Mahathir on Foreign Investments
Those Were The Days of Hope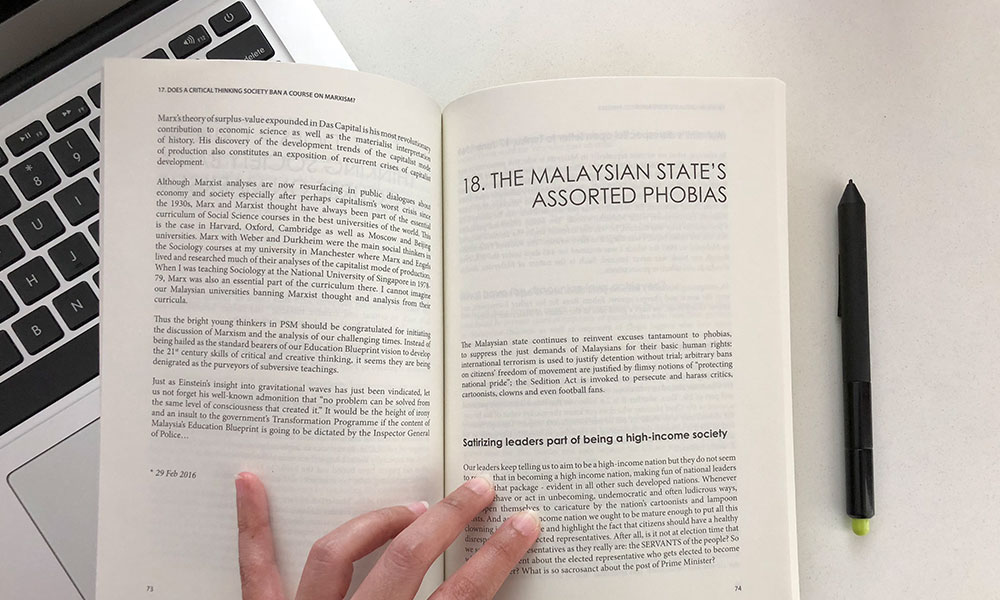 Content Part 2 – Questioning Barisan Nasional
Aye To RCI's On 1MDB, Forex Losses And BMF Scandals
Malaysia Transforming into A Police State
Does A Critical Thinking Society Ban A Course On Marxism?
The Malaysian State's Assorted Phobias
Have Non-Malays Always Shunned The Security Forces?
Time To Ditch Narrow National Cultural Policy
What's UEC Recognition Got To Do With Sovereignty?
Making Sense Of Rather Petrifying Raja Petra
Tribunal Findings On 1965 Indonesian Genocide
Is NCC2 A Step Forward For Our Nation?
Lay Off Malaysiakini & BERSIH
How Do You Solve A Problem Like Maria With SOSMA?
Ineffectual Enforcement & Selective Prosecutions
Is BRIM Corruption Or Crass Populism?
Keep The Constitution Secular And Inclusive
What Are Malaysia's Defence Priorities?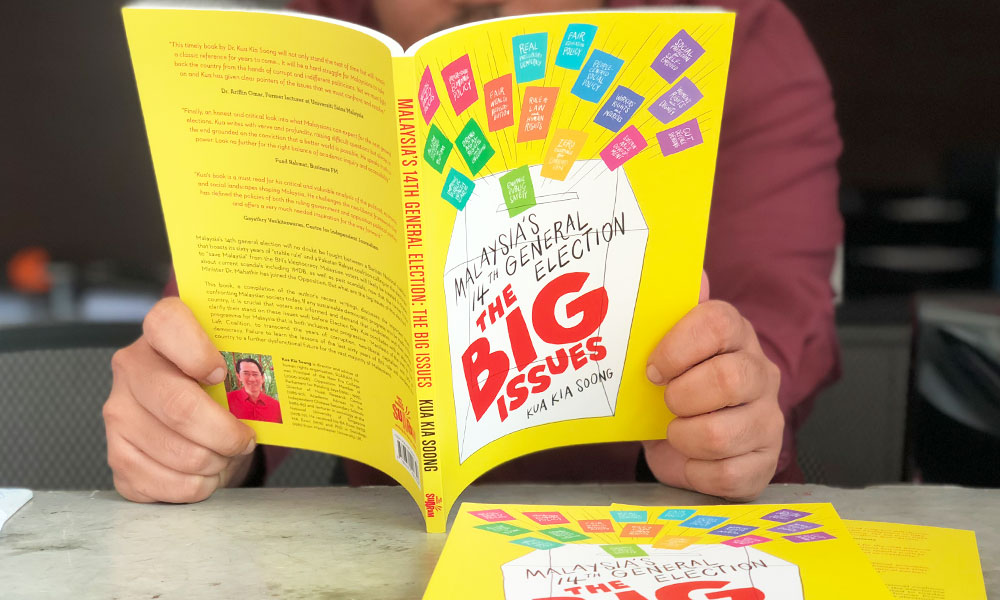 What The Readers Say
Fuad Rahmat, Business FM
"Finally, an honest and critical look into what Malaysians can expect for the next general elections. Kua writes with verve and profundity, raising difficult questions but always in the end grounded on the conviction that a better world is possible. He speaks truth to power. Look no further for the right balance of academic inquiry and accessibility."
Gayathry Venkiteswaran – Centre for Independent Journalism 
"Kua's book is a must read for his critical and valuable analysis of the political, economic and social landscapes shaping Malaysia. He challenges the neo-liberal framework that has defined the policies of both the ruling government and opposition political parties, and offers a very much needed inspiration for the way forward."
Dr Ariffin Omar, Former Lecturer at Universiti Sains Malaysia

"This timely book by Dr. Kua Kia Soong will not only stand the test of time but will remain a classic reference for years to come.. It will be a hard struggle for Malaysians to take back the country from the hands of corrupt and indifferent politicians. Yet we must fight on and Kua has given clear pointers of the issues that we must confront and resolve."
FREE BOOK!
FOR MALAYSIAKINI
2-YEAR SUBSCRIBERS @RM360
PROMO PERIOD: NOVEMBER 2018
RELATED
People Power Saves Malaysia
– Free Book Giveaway