Written by Fabian Subash
My name is Fabian Subash Anthonysamy. 
I am 37 years old.
I am from Kuala Lumpur.
I am a fine artist and an upcoming one. 
I graduated in Visual and Digital Arts (Fine Arts) at Limkokwing University.
I have done 10 solo exhibitions and one group exhibition at various churches, such as:
St. John's Cathedral, Kuala Lumpur (16 December 2012)

Church of Good Shepherd, Setapak, Kuala Lumpur (19 May 2013)

Church of the Sacred Heart of Jesus, Jalan Peel, Kuala Lumpur (4 August 2013)

Church of St. Francis Xavier, Jalan Gasing, Petaling Jaya (24 November 2013)

St. Jude's Church, Rawang (8 – 9 March 2014)

Holy Family Church, Kajang (25 May 2014)

Church of St. Anthony, Pudu, Kuala Lumpur (14 – 15 June 2014)

St. Ignatius Church, Petaling Jaya (6 July 2014)

Church of Visitation, Seremban (13 – 14 August 2016)

Church of Our Lady of Fatima, Brickfields, Kuala Lumpur (16 – 17 June 2018)

Group exhibition – Malaysian Fashion and Art Week 2018, White Box, Publika (19 – 25 November 2018)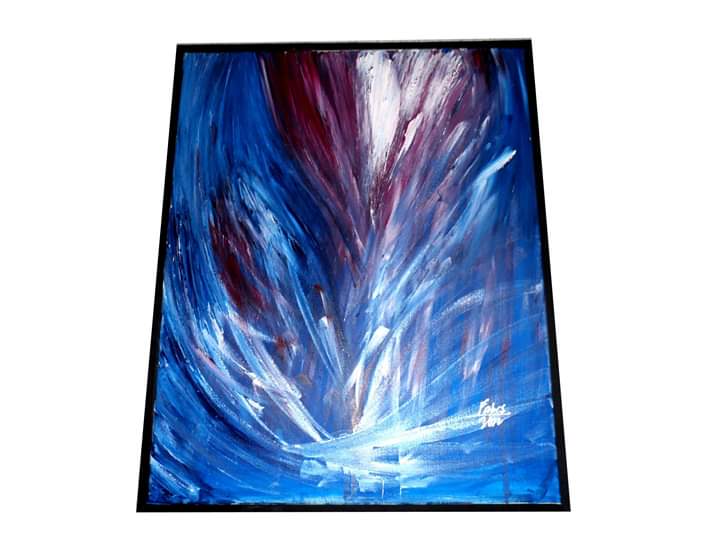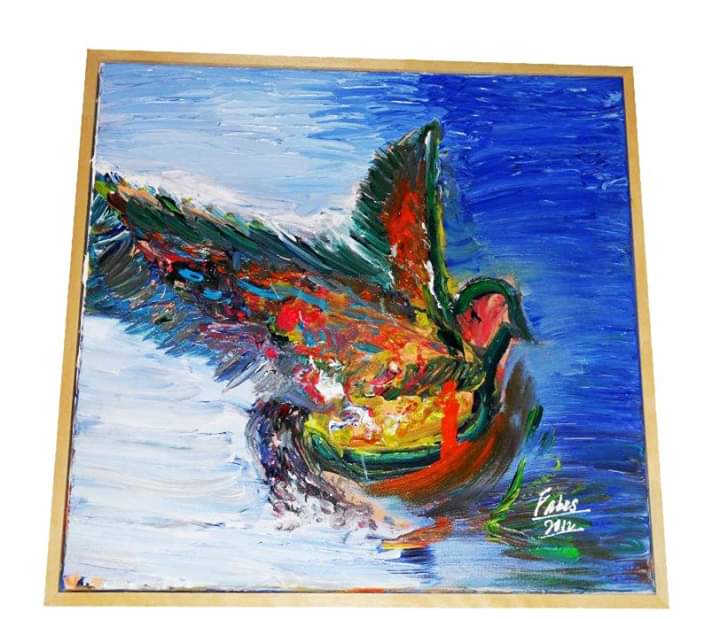 I exhibited my paintings in bazaars at various places such as Publika, e-Curve, The Curve, Amcorp Mall, Bangsar Shopping Centre and many more. I have also participated in the Christmas Bazaar for both American and British Associations of Malaysia. My paintings have been auctioned at the annual dinners of the Catholic Doctors Association of Malaysia and the Catholic Lawyers Association of Malaysia.
The purpose of my exhibitions is to promote abstract art to the public especially for the young children and young adults in Malaysia and across the globe. I know they should be exposed to this particular kind of art, henceforth becoming more creative and innovative. Abstract art is so rich in colour, shapes, lines composition, and depth. The things that you can learn from it are amazing and endless. There is no age limit to abstract art. It is so therapeutic for all ages because of the two most important elements: colour and style. These attract the audience. Abstract art is much easier to do in comparison to scenery and figurative paintings.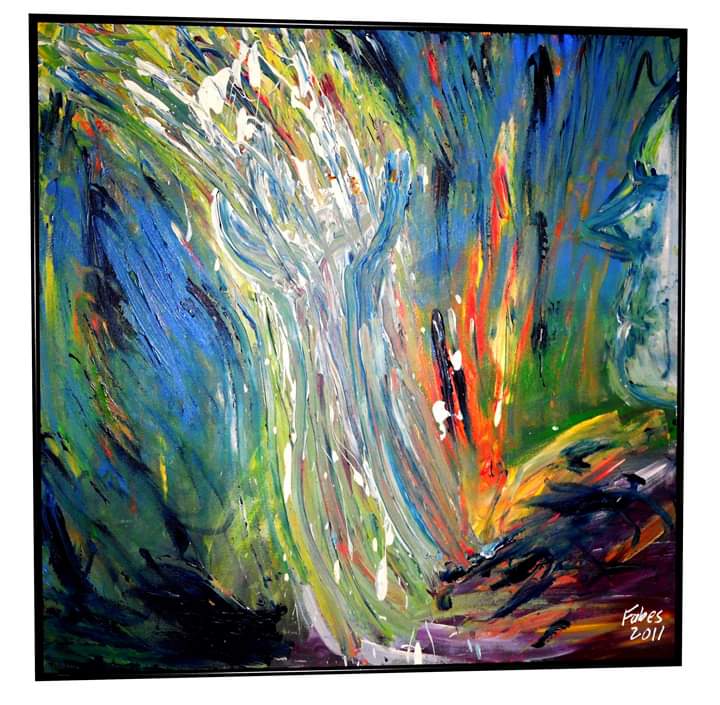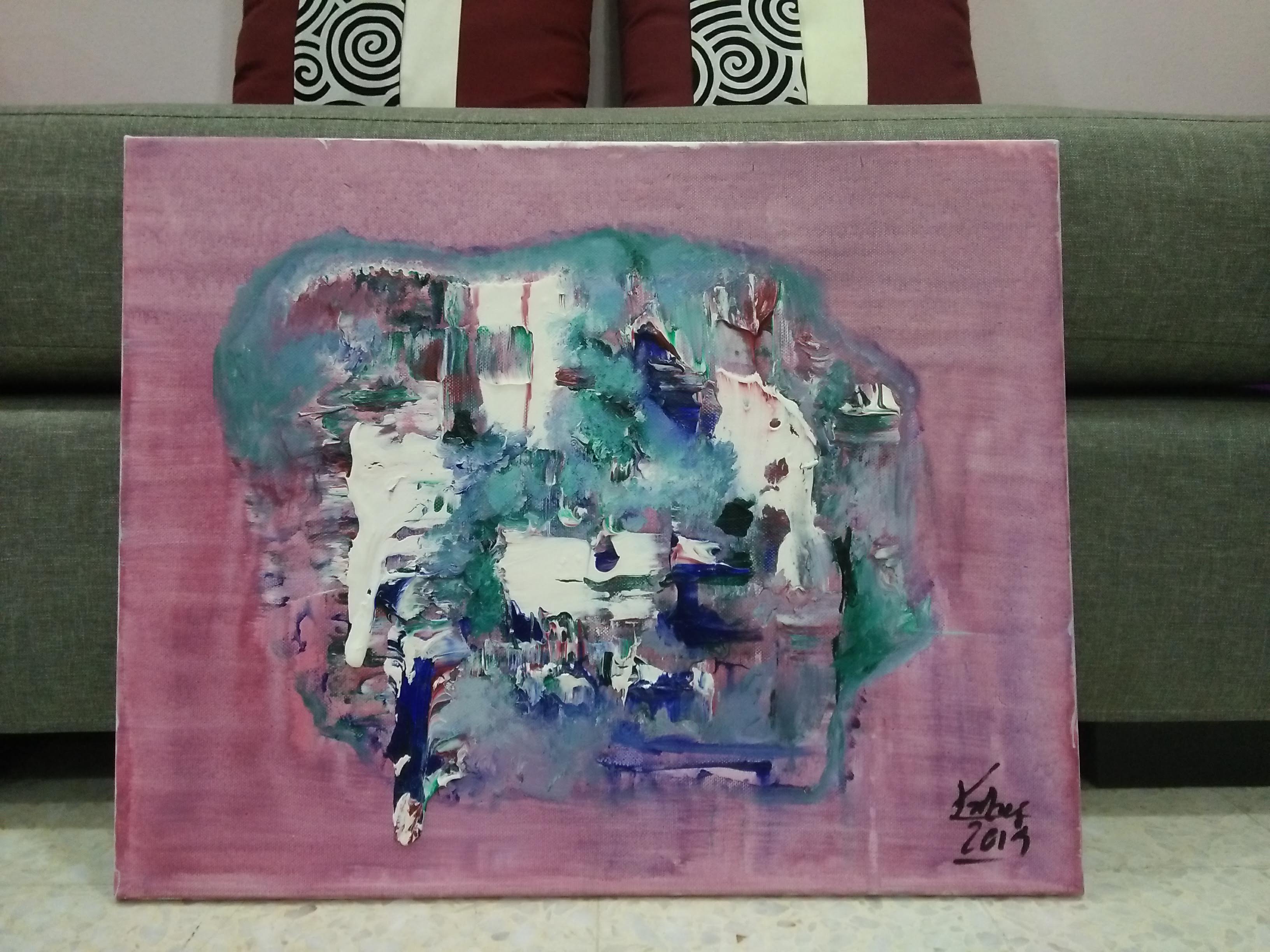 I want to help our youth pass their time productively rather than going out and wasting their money at clubs: drinking, mixing with the wrong company, and doing unnecessary things. This will expand their thinking and eventually will be a good habit for them to cultivate. From this, I know that they can also apply this knowledge in their daily lives – studies, work, or even sports. Nowadays, everything that we do needs us to be creative and innovative. Yes, of course theoretical information and knowledge is important, but only to a certain extent. Most importantly, it is using our common sense to reason out and perceive life by improvising, adapting and overcoming.
Facebook: https://www.facebook.com/fabiansubash.legend/
Instagram: https://www.instagram.com/abstract_fabian/ 
All images are the property of Fabian Subash.