6 compelling reasons to choose
Eco Business Park V
6 compelling reasons to choose Eco Business Park V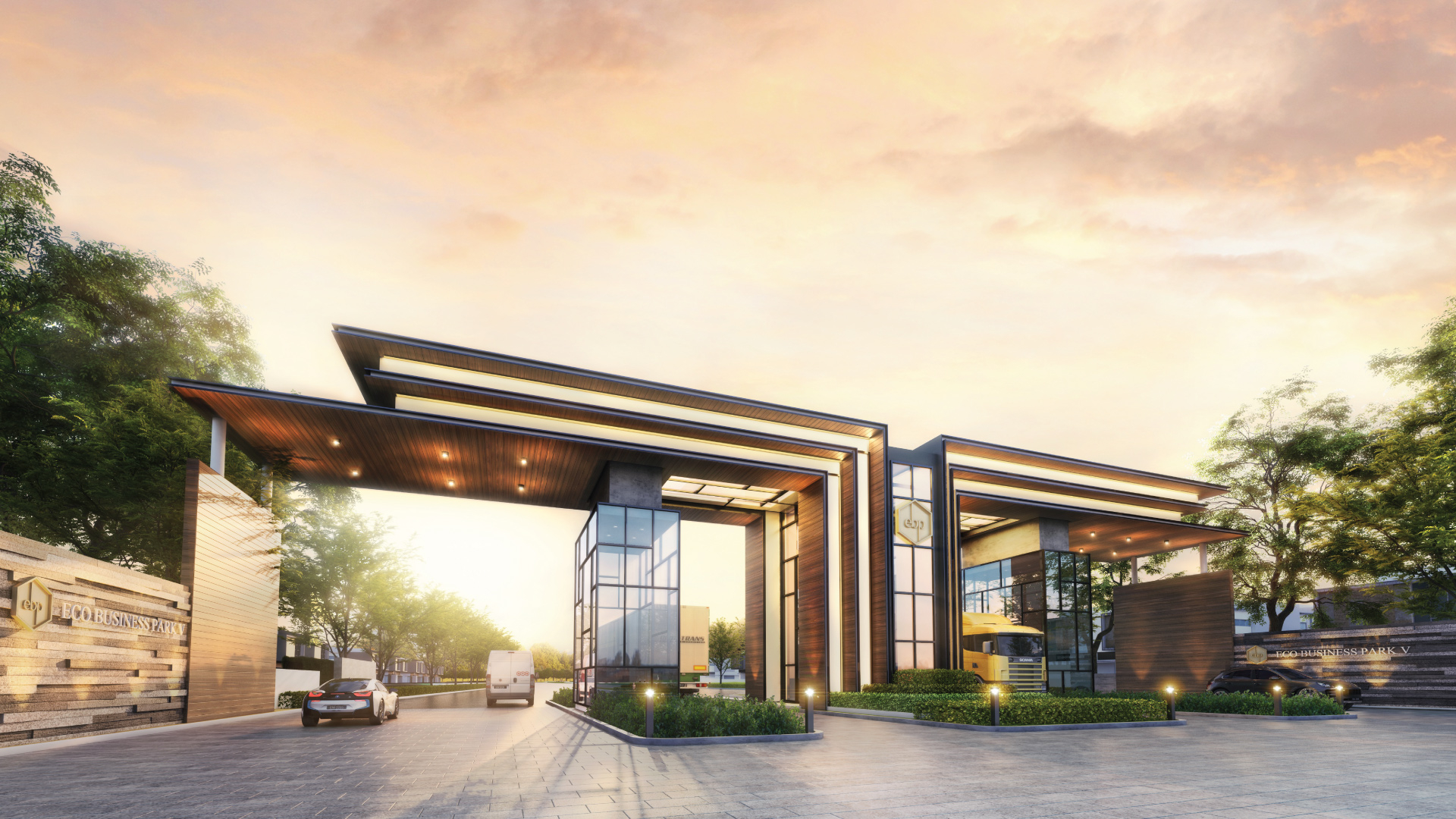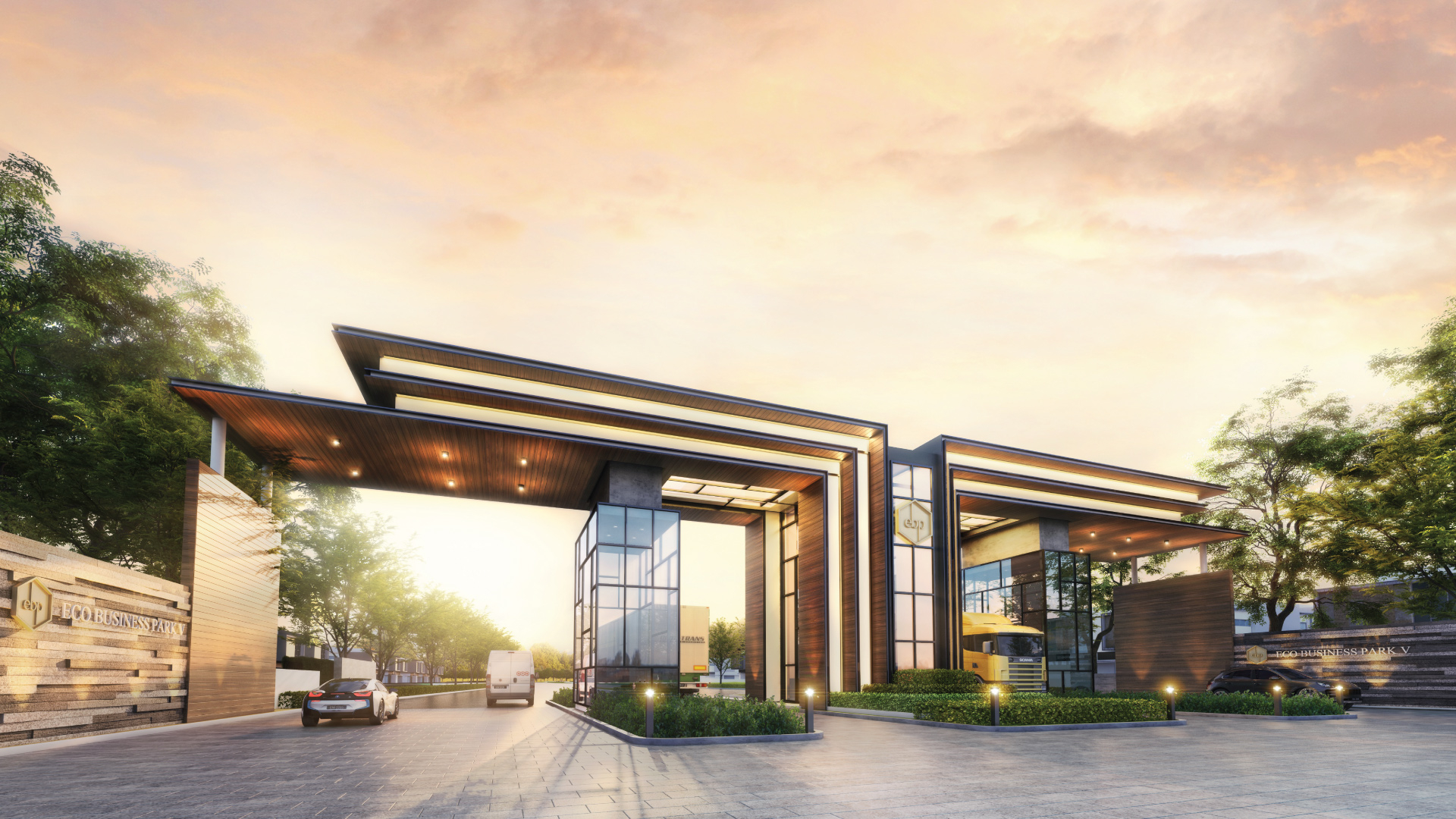 Not all business parks are created equal. Here are six reasons why you should choose Eco Business Park V, a 518-acre joint development between Eco World Development Group Berhad (EcoWorld) and the Employees' Provident Fund (EPF) located in Puncak Alam, Selangor.
1. Superb connectivity
Eco Business Park V, located in the north-west region of the Klang Valley, is connected to major expressways that stretch out to all corners of the country, and is within close proximity to major seaports and airports. It is also conveniently located close to key business hubs and industries, as well as major townships and neighbourhoods – giving access to more than five million people in the Klang Valley.
Connectivity
Persiaran Mokhtar Dahari

Jalan Meru Tambahan

Jalan Kuala Selangor

Guthrie Corridor Expressway (GCE)

LATAR Expressway

North-South Expressway (PLUS)

Future DASH Highway, est Q4 2020

Future West Coast Expressway (WCE), est Q2 2021

2. Superior security features
Run your business with peace of mind. 
Eco Business Park V employs a variety of security features, including top-of-the-line CCTVs, and 24-hour monitoring by well-trained EcoWorld Auxiliary Police and security personnel. An advanced visitor management system tracks the movement of vehicles and pedestrians entering and exiting the business park. 
In addition, it uses an entrance and exit system that assigns dedicated lanes for owners, visitors and heavy vehicles. This system improves the traffic flow into and out of the park, allowing owners and those with access passes unobstructed entry, while visitors and trucks are processed separately for security purposes.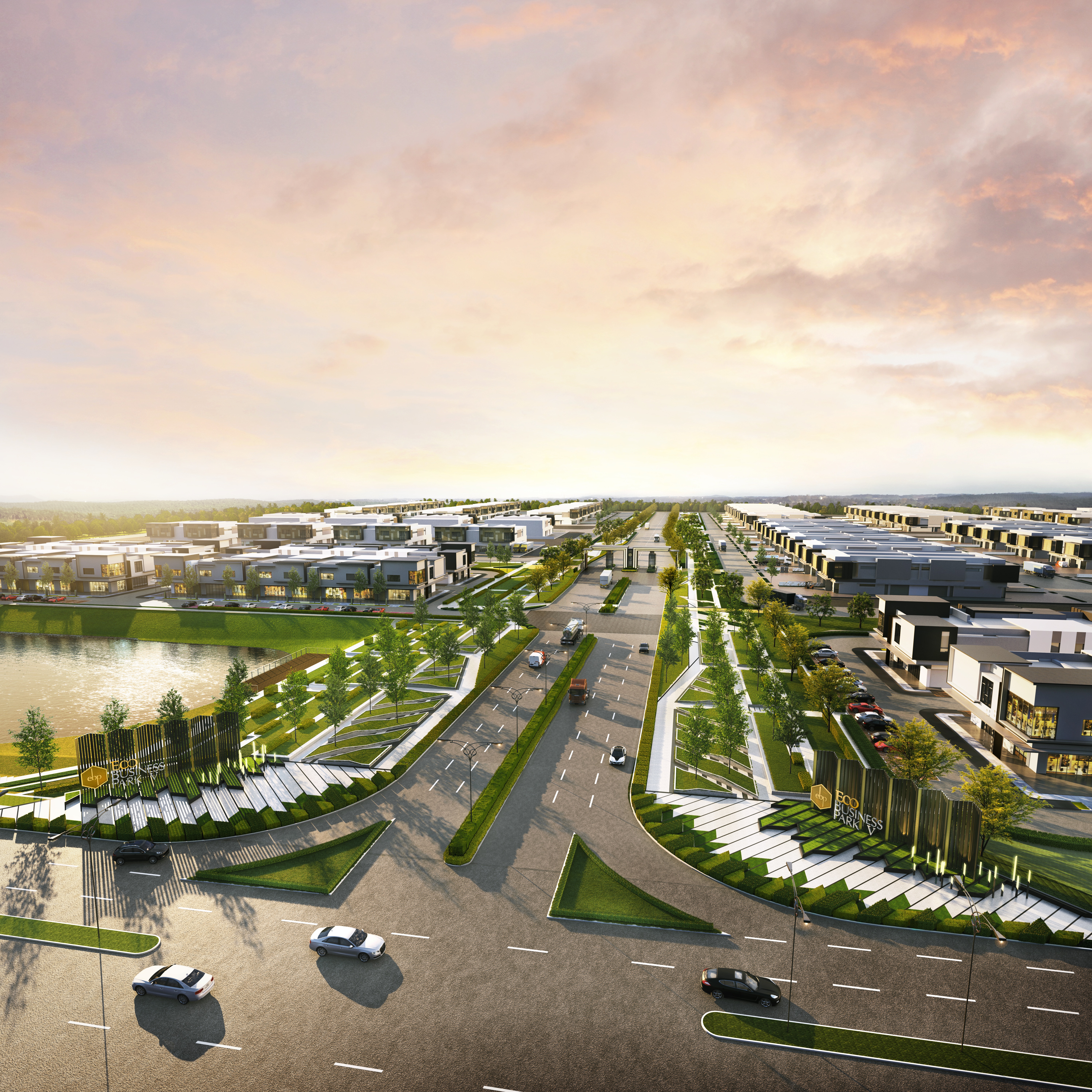 3. Eco features for greater sustainability
Eco Business Park V comes with a comprehensive range of passive green features which not only help businesses save on energy and resources, but also reduce the park's overall carbon footprint.
Green features include rainwater harvesting and, LED street lighting, to minimise solar heat gain. Besides tinted windows, the buildings have a ceiling height of up to 8 metres to ensure properly ventilation, and skylight and louvres to ensure ample cross-ventilation and natural lighting. 
Eco Business Park V is far from the typical boring industrial park. It has ample green pockets or lungs, making it more pleasant visually and more effective in reducing the heat island effect. 
The development also offers comprehensive integrated facilities such as a centralised lorry depot, on-site workers' dormitories, and generous road width to help business owners improve the efficiency of their operations.
4. Versatile design and architecture 
The façade of the units is visually arresting with angular structures, distinctive lines, and modern finishes. The units are practically designed to allow easy customisation.
EcoWorld's innovative Flexi-Space Concept featuring clean, green and sustainable business spaces caters to most business functions, be it manufacturing, warehousing, retail, logistics, or offices.
Products
26' x 80' service factory

75' x 145' semi-D factory

150' x 145' detached factory

Built-to-suit industrial lot
(Customers can customise the size/design/layout/specifications of the factories to fit their business requirements)
5. One-Stop Business Solution
EcoWorld has all the tools you need to get your business going. Its proprietary One-Stop Business Solution features an exclusive range of services that help owners set up their business hassle-free and settle into Eco Business Park V quickly and easily.
These services include:
Pre-assessment test for the Department of Environment (DOE)

Incentives and financing facilitation 

Business licensing consultation

Renovation and fit-out advice 

Tax consultation
While the factories are under construction, owners have access to the business incubators within the business park to hold meetings with their business partners, suppliers and customers.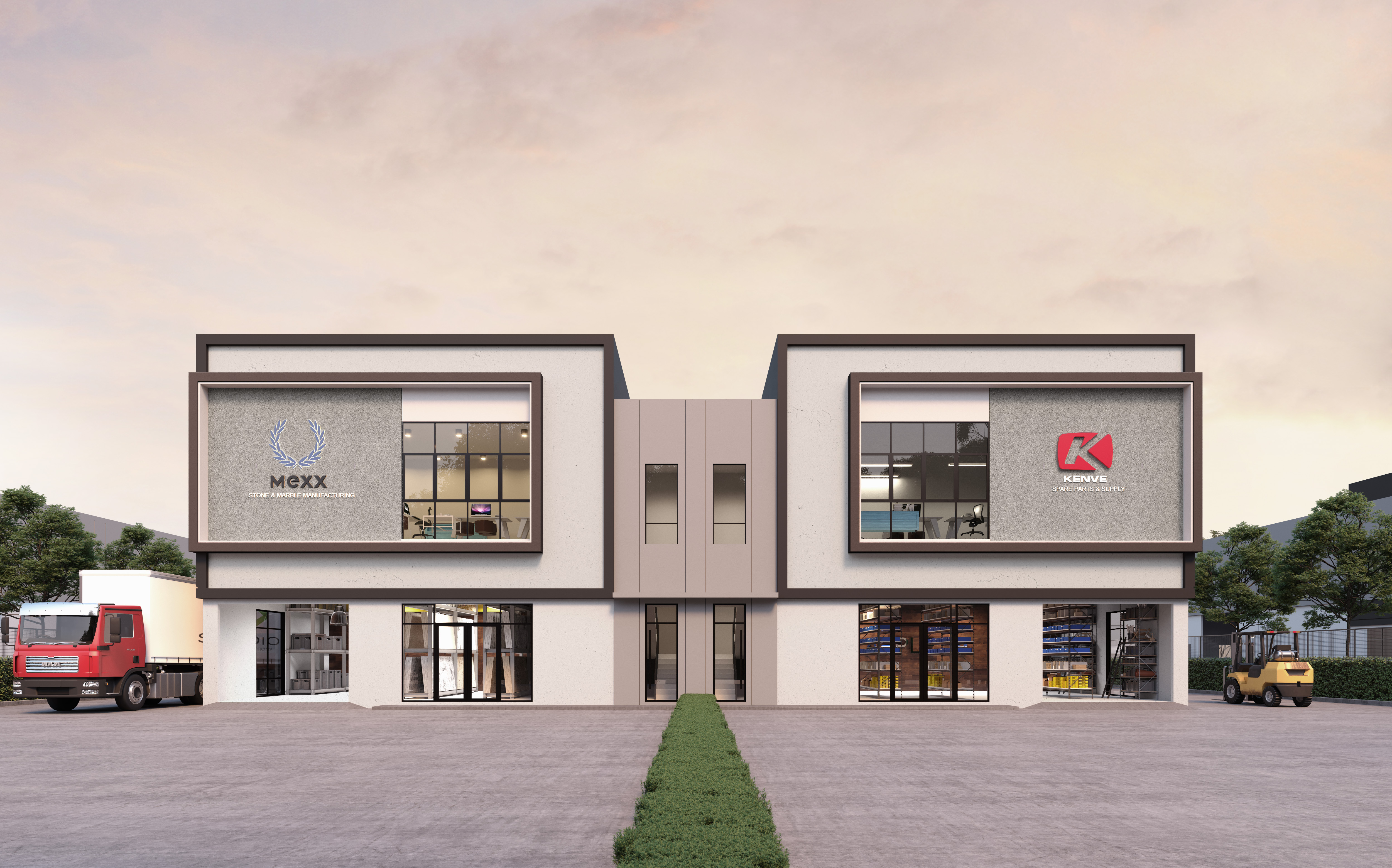 6. Continual support, long-lasting relationship
EcoWorld is with you for the long haul.
EcoWorld Residence Club and EcoWorld Property Services are dedicated to fostering long-lasting relationships with business park owners and employees well after the handing over of the properties to ensure the standards of the business park are well maintained. They provide property care services and common area support services, and are entrusted with the responsibility of the business park's management and maintenance.
Be part of the EcoWorld business community