Geek Fam Emerges Malaysian Champ in the Asia Pacific Predator League 2018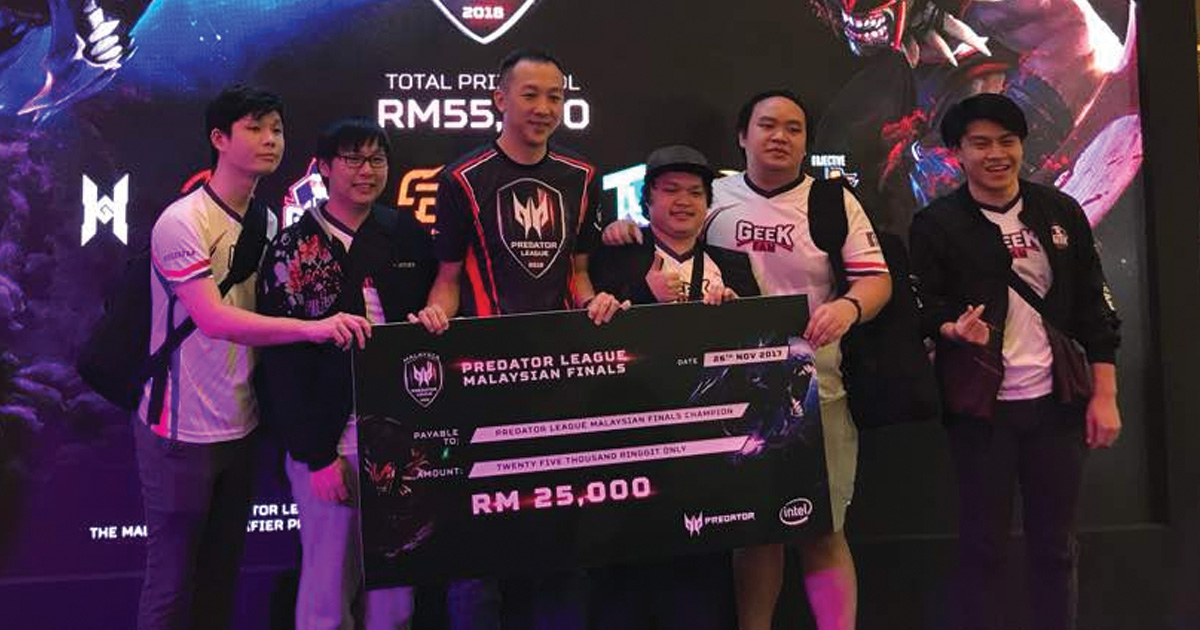 Kuala Lumpur, 26 November 2017 – The Malaysian leg of the region's biggest world-class gaming tournament, Asia Pacific Predator League 2018 by Acer came down to a thrilling final that saw Geek Fam conquering new worlds in a game that lasted 5 hours, and defeating Fire Dragoon. Geek Fam comprises two Filipinos Skemberlu and Playhard, and three Malaysians Chyuan, Oli, and March.
In addition to being the Malaysian champion, Geek Fam also took home the lion's share (RM25,000) of the prize pool of RM55,000 cash and bragging rights of representing Malaysia in the Asia Pacific Predator League 2018 Grand Final that will be held in January 2018 in Indonesia.
"The game was fun and interesting, and this Malaysia Final was intense. The win was particularly sweet for Geek Fam as we are a new team, formed just six weeks ago. It was a good game and the machines were good; there was no delay or lag, giving us a smooth play," said Lim Keat Kuang aka 'Sheep', Owner of Geek Fam.
Fire Dragoon which comprises BrayaNt, Ah Jit, KanGaroo, yaNG and Alacrity lost in the Best of 5 in the Malaysian Grand Final but was nevertheless still rewarded with RM10,000 cash for their effort.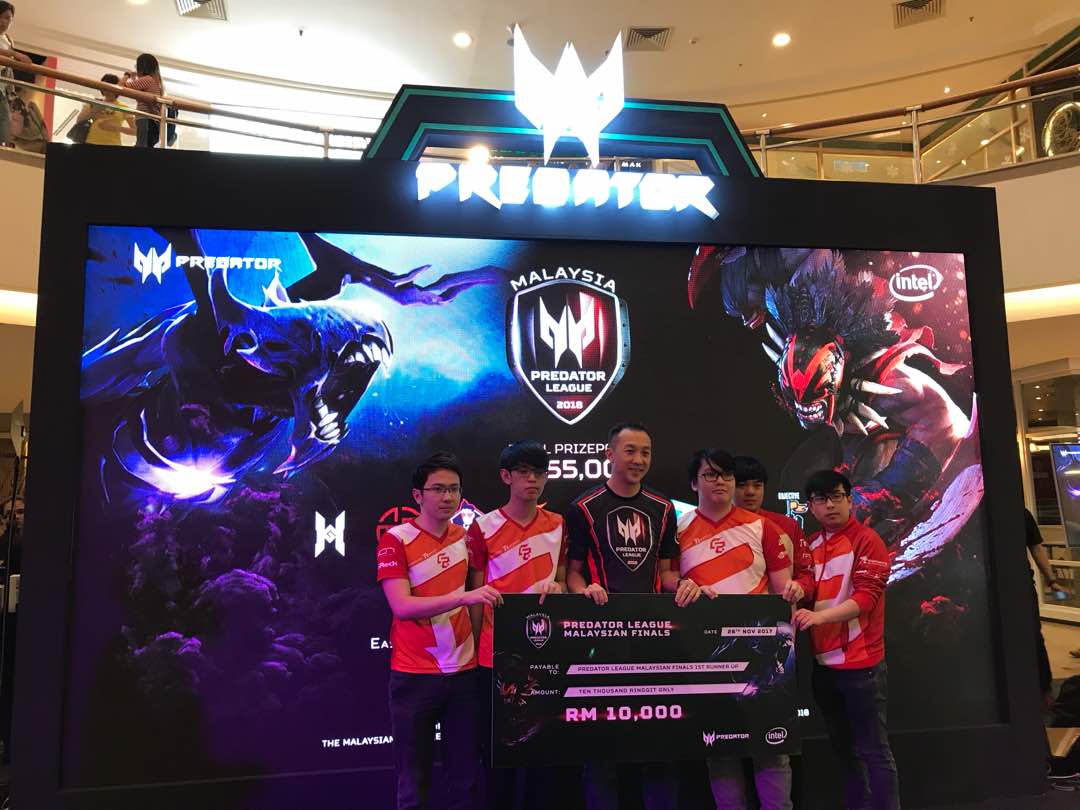 Acer Sales & Services Sdn Bhd General Manager of Products, Sales and Marketing, Chan Weng Hong said,
"Gaming or eSports has grown tremendously over the past couple of years and its popularity is on an uptrend. Acer is very pleased to provide yet another avenue for gamers and gaming enthusiasts to pit their talents and fly the flag for the country in a regional tournament as well in the process. We are very excited to witness the birth of the inaugural Malaysian Predator League champion!"
"We hope all the teams had a great experience throughout the competition and got their skills sharpened in this exciting tournament. Acer Malaysia is looking forward to nurturing even more vibrancy in the growing eSports scene in Malaysia," Chan added.
As many as 180 teams participated in the tournament that had two Open Online Qualifying rounds – the first was on 4-5 November 2017, and the second qualifier was on 11-12 November 2017. Only four teams qualified to join four invited teams to battle their way to becoming the very first Malaysian Predator League champion.
The teams in the Malaysian Grand Final were Geek Fam, Fire Dragoon, New Beginning, Objective Gaming, Team Flash, Team Highground, Team Thinker, and Estar.
The machine of choice that helped these teams conquer new worlds are the Predator Helios 300 gaming laptops, which are powered by overclockable NVIDIA® GeForce® GTX 1060 GPU, 7th Gen Intel Core i7 (7700HQ) desktop processor and 8GB DDR4 at its core.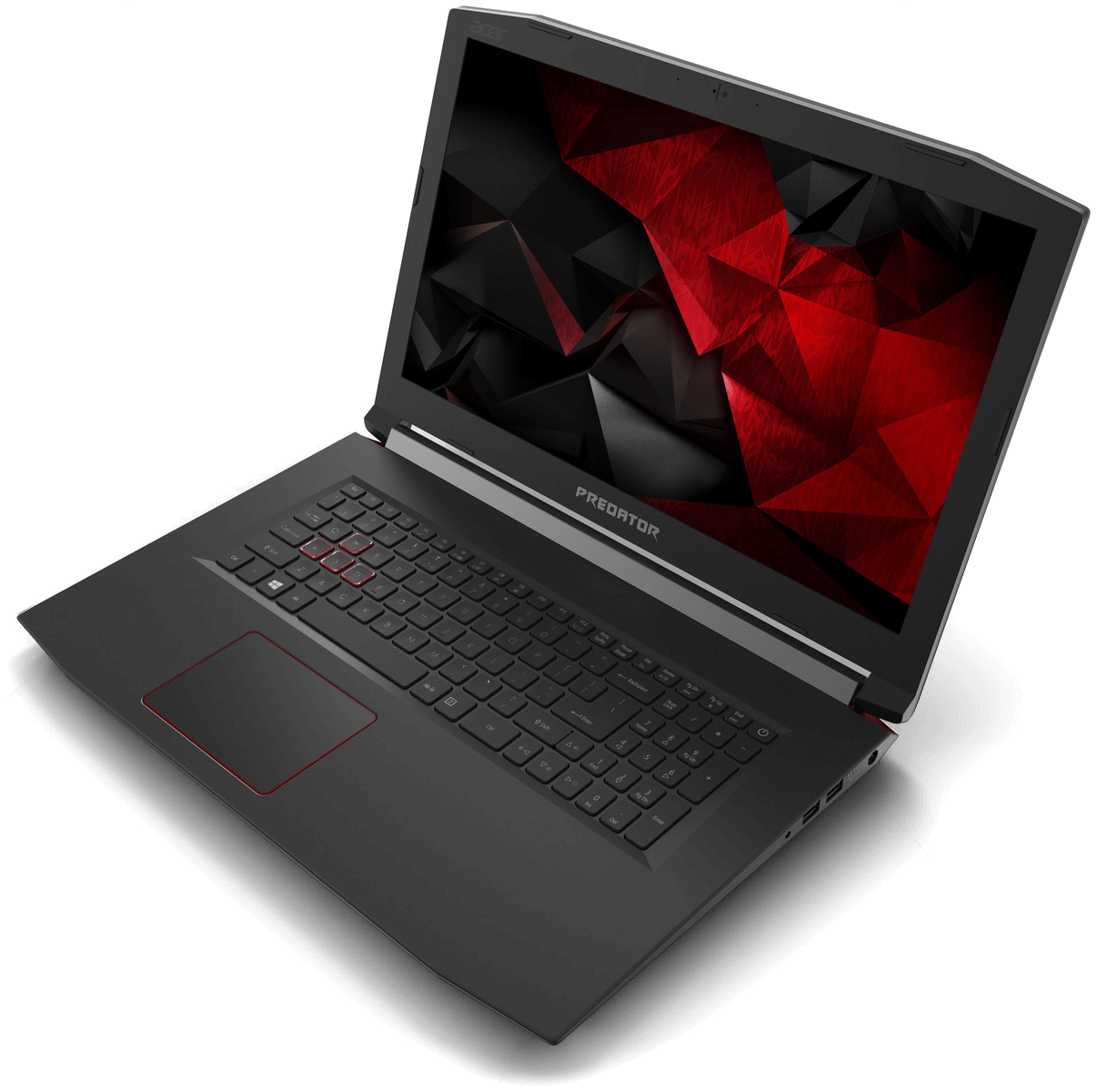 The Asia Pacific Predator League 2018 Malaysian Grand Final tournament was streamed live at Acer Malaysia's Facebook account at https://m.facebook.com/story.php?story_fbid=1733358676682950&id=138368236182010 over the three days of the battle where it had a reach of more than 2.2 million. The exhilarating tournament was also streamed on twitch.
The Malaysian Predator League champion will battle country champions from six other nations (Indonesia, Singapore, Philippines, Thailand India and Hong Kong) for a shot at the USD150,000 total prize pool in the Grand Final that will be hosted by Acer Indonesia.