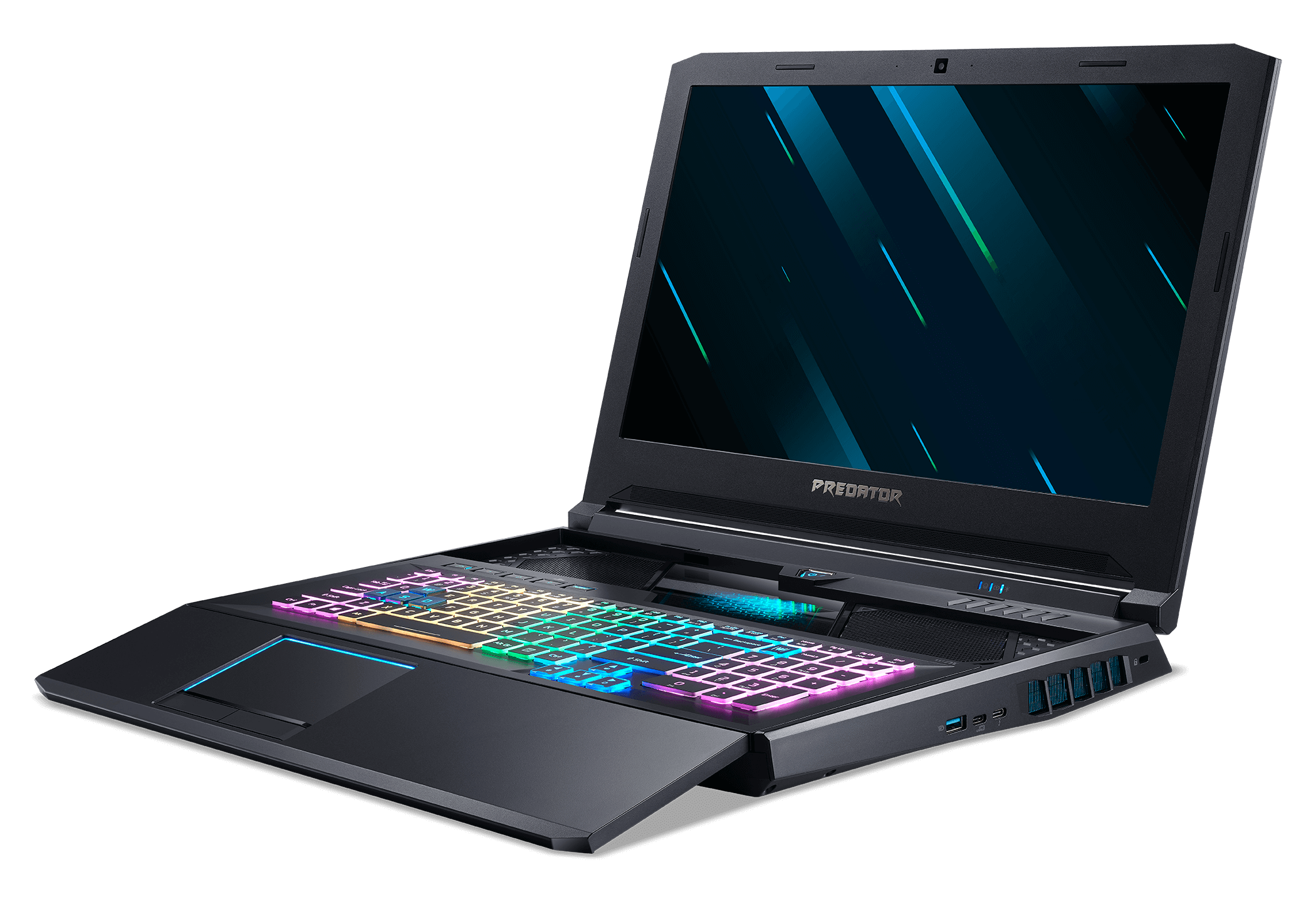 "Substance over looks" – that is what comes to mind when one comes across the newly launched Predator Helios 700. While many of its counterparts and equivalents in the market have become more submersed in being more sleekly designed and cosmetic oriented, the Helios 700 is a testament in contrary. 
The Helios 700 at first glance is an unapologetic mean looking behemoth that is a no frills, no nonsense performance tank. As you may expect, it fiercely delivers on impeccable performance of Intel's latest 9th Gen 8-Core, Core i9-9980HK CPU and a full-tilt Nvidia GeForce RTX 2080. 
Perhaps the biggest eye catcher in this powerhouse is something some may identify to be a gimmick. Almost synonymous with the Helios 700 now is the HyperDrift keyboard; which is a keyboard that can be slid forward of the laptop. Quite befitting of its thematically industrial appearance, this HyperDrift keyboard even has accompanying sound effects akin to that of the Transformers or similar robotic sci-fi sounds otherwise limited to movies and video games. This is promptly followed with a message that "auto-overlocking has been engaged". For this really looking to get into the groove of heavy duty work, this just might set the perfect tone.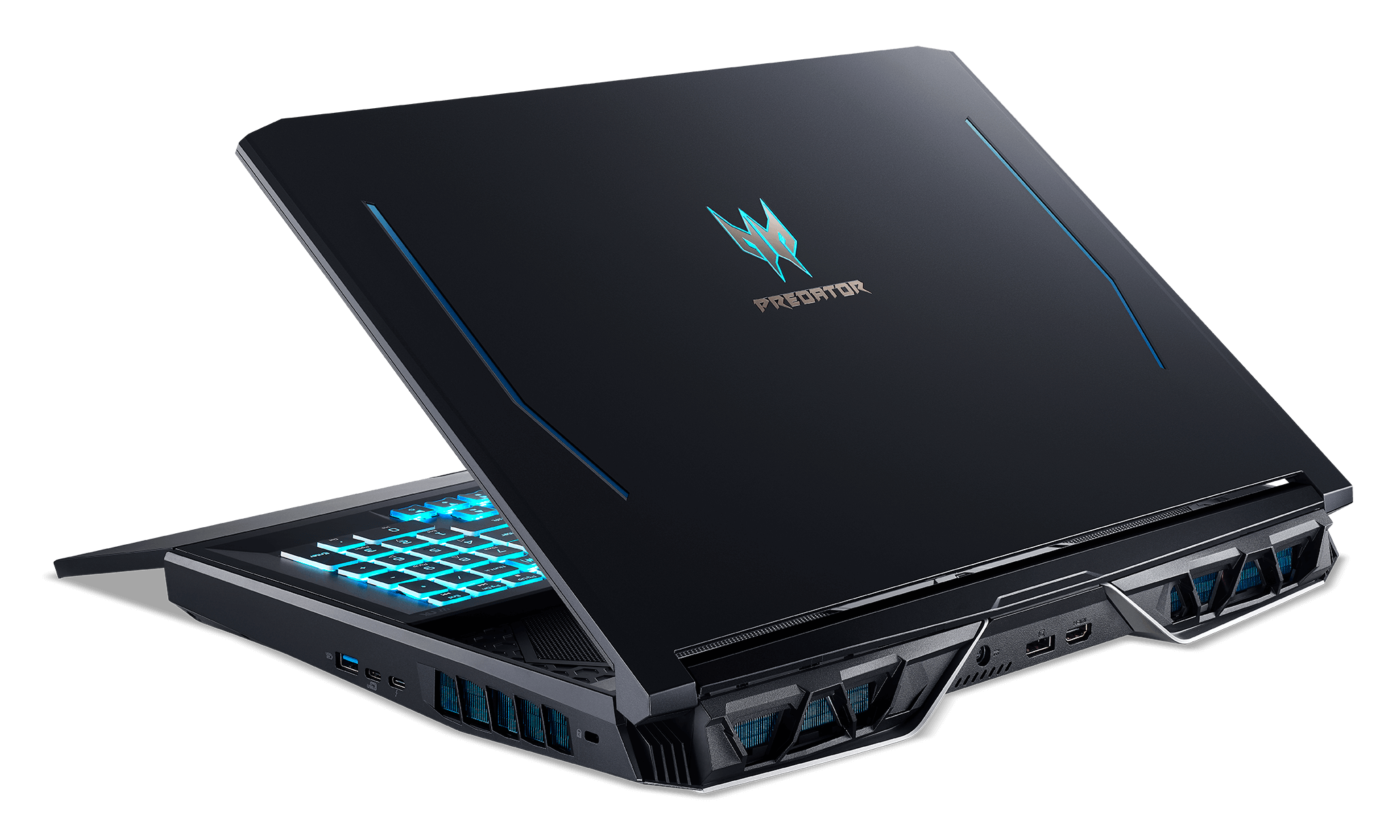 Admittedly, not everybody would be taken by such gimmicks and many might jump to conclude that it is frankly unnecessary. However, one key factor might be able to turn the tide; it is more than a gimmick – IT WORKS TO YOUR FAVOUR. 
The HyperDrift keyboard was invented with ergonomics in mind; when engaged the laptop would assist gamers in keeping a healthy distance from the 17-inch 144Hz IPS display screen without the need to typically overextend their hands. Moving the keyboard forward into its engaged mode would also allow the laptop to more directly vent certain hot components with the assistance of the 4th Gen Aeroblade 3D fans. Even the most intense of gaming sessions would be overwhelmed by the fan's cooling capabilities. 
Typically, the Helios 700 operates in "Normal" and "Fast" mode when locked. But when in the aforementioned "auto-overlocking" mode, the laptop enters a state of "Boost" when engaged and even has a further step that allows the most superior performance; aptly titled the "Extreme" mode. Think what you may of Acer's efforts to afford some theatricality with this gimmick, it is certainly not in vain at least with these additional features.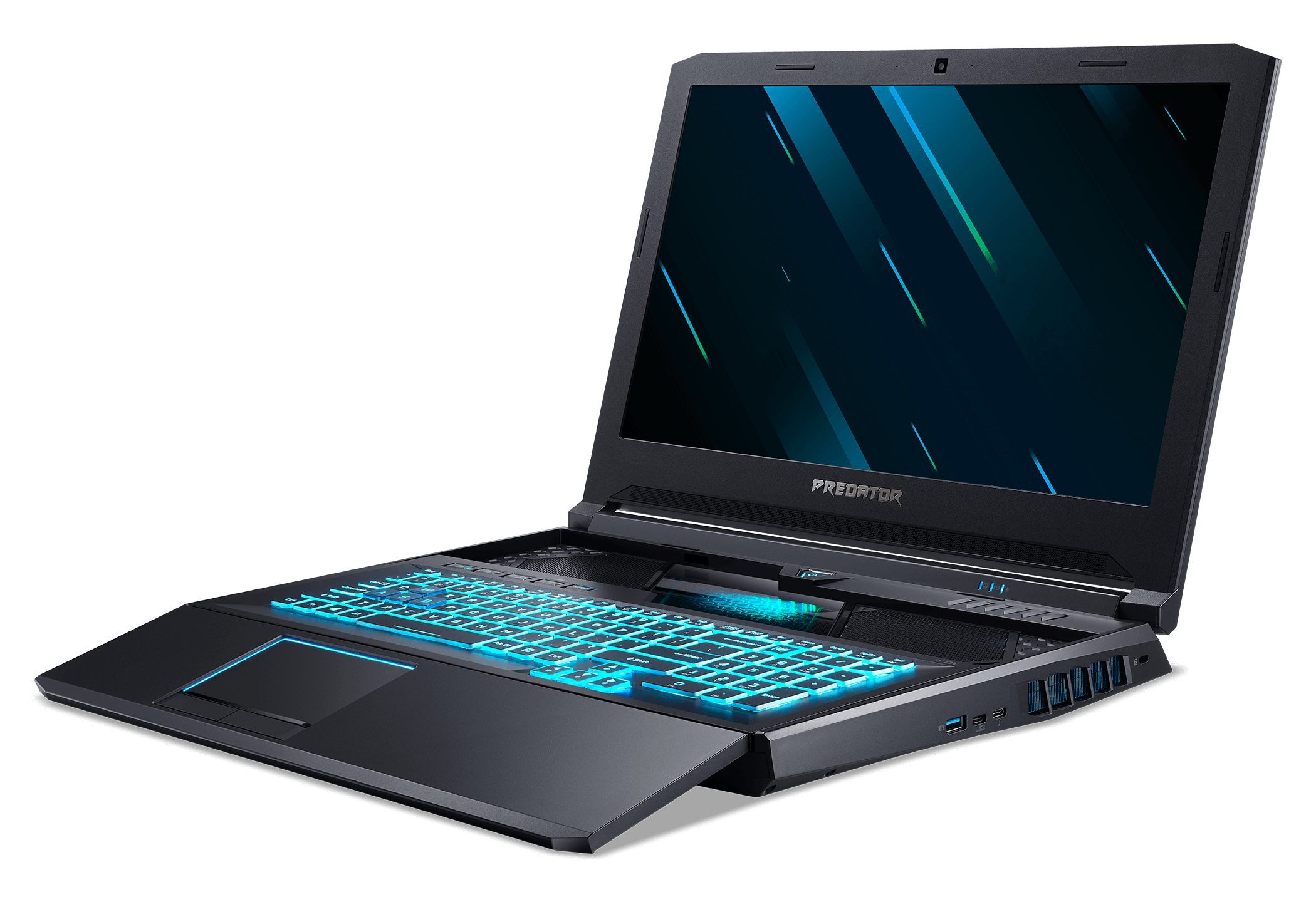 On top of the already abundant chops that Helios 700 is capable of, it also comes with the MagForce Keys with Linear Switch technology that allows for greater sensitivity with regards to control for certain in-game mechanics. While linear switches in themselves are not new to the market, this would be a first of sorts for its inclusion on a gaming laptop. Video games that typically require more sensitive control over its functions such as flying and driving would see great improvement with the linear switches. To harmonise the switch on the laptop, the Predator app will assist in providing a seamless transition from the traditional WASD keys. 
If you are a performance junkie that is not one for the glammed superficiality that has become the priority of one too many computers today, the Helios 700 can be your dream come true. Available immediately at Acer's official online stores as well as all authorised Acer resellers in Malaysia, the Predator Helios 700 is priced at RM17,999. 
For more information, visit Acer Malaysia's Facebook page or contact Acer's Product Infoline at 1800-88-1288. The infoline is contactable between 9am-6pm on Mondays to Fridays.
Coinciding with the launch of the Helios 700 in Malaysia is the "Asia Pacific Predator League 2020" that is due to take place in Manila later in February this year. Preceding this event, the Battle Arena Elites and Geek Fam won RM10,000 and RM5,000 respectively in cash prizes as well as Predator accessories during the Asia Pacific Predator League 2020 – Malaysia Finals of PUBG. The Battle Arena Elites and Flower Gaming will later be competing with 16 other countries champion teams come February for Asia Pacific League 2020 DOTA 2 and PUBG Champion Titles.