Family bonding fun for all ages under one roof by SuperPark promises incredible adventures
Swing your arms, work your legs, move with joy! Imagine what it means literally. Better still, it fires up your team spirit, as a family. And spending quality time together makes every moment special and memorable. Rain or shine, for added convenience and peace of mind, the all-in-one indoor SuperPark makes fun seekers of all ages from all walks of life beg for more. The friendly fun-for-all family recreational sports park originated in Finland features 3 themed areas – Adventure Area Game Arena and Freestyle Hall with 20 activities catering for every taste.
The joy of jumping on a trampoline is beyond words. It's not just for kids. Mums and dads will get contagious with plenty of laughter too. And for the icing on the cake, experience the one of its kind digitally enhanced rock climbing with augmented gamification challenge to double up the fun. Itching to show off your fluid skateboarding moves? The Skate and Scoot park is yours to conquer. Beyond the endless fun, participants will also gain health benefits such as improved muscle elasticity, acrobatic flexibility, anaerobic agility, physical fitness and motor skills. Oh yeah, for gymnastic buffs, you are welcome to play your tricks in Gymnastic Area of the Freestyle Hall.
The list of challenging-yet-fun activities goes on. Test your ascending skills with SuperClimb on a colourful climbing panel in a supervised environment. Meanwhile, the "man vs machine" RoboKeeper seems to be able to stop just any shot you try to score. Fancy a swing like a flying fox that zips through the air? Just hold on tight and slide off like a flying carpet. The exhilarating fun continues with mountain sliding and tube slide. Remember to scream out loud as you slide all the way from the top. It's good for both your physical and mental health. From sliding to fast track, the shrieking laughter just keeps roaring. Race up the Pedal Car Track for your entire family. And you get to tone your legs and butts too.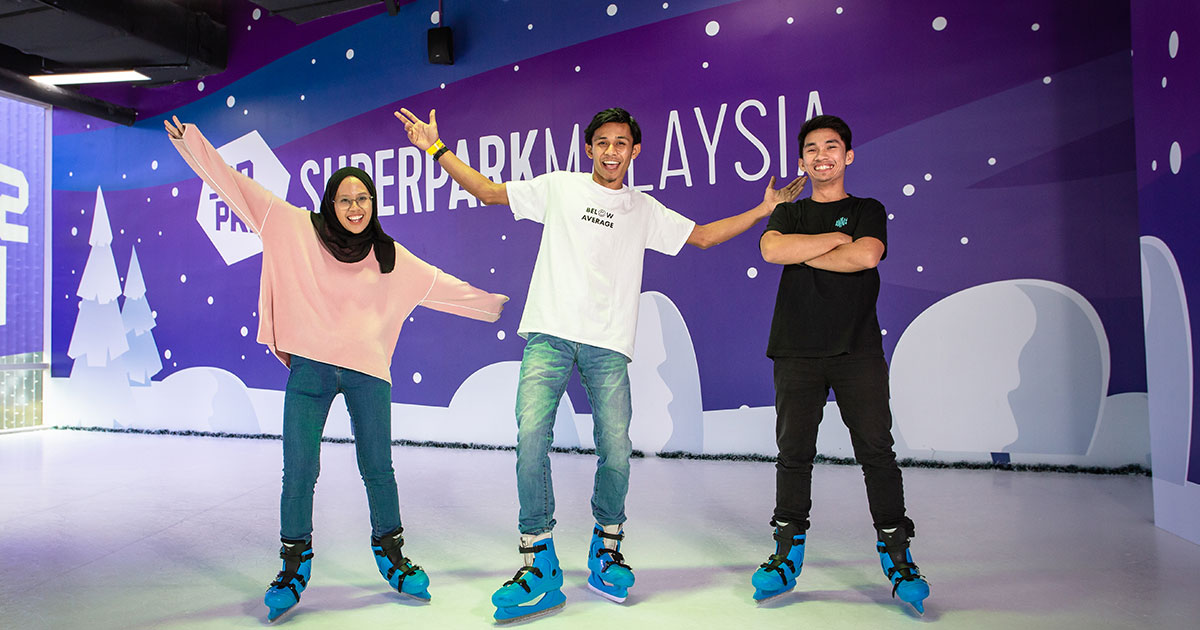 Be prepared for an exhilarating experience when going through the Kids' Adventure City! The combination of climbing equipment, towers, and tunnels builds children's coordination and boosts their confidence. Parents are definitely welcome to join their kids for more "catch-me-if-you-can" moments.
SuperPark is no ordinary adventure playground. It is specifically designed to empower family members of all ages and sizes to have fun and foster bonding through play and movement in an inspiring and friendly environment. It's a unique, purpose-built indoor activities park with Finnish ingenuity to delight families with young children including young teens, outdoor enthusiasts and active adults. At SuperPark, parents will find the spirit of being young-at-heart soaring like never before. Children learn new skills through different fun-filled challenges at the same time. And make new friends along the way.
SuperPark is designed with all-day-happiness and creativity in mind. Thinking of celebrating your birthday in style? Make it as boisterous and electrifying as you wish. There are six party rooms with different themes complete with exciting platters to suit your preferences. Looking for something more than that? SuperPark caters to school groups and sports clubs as well. You name it, SuperPark can make it happen!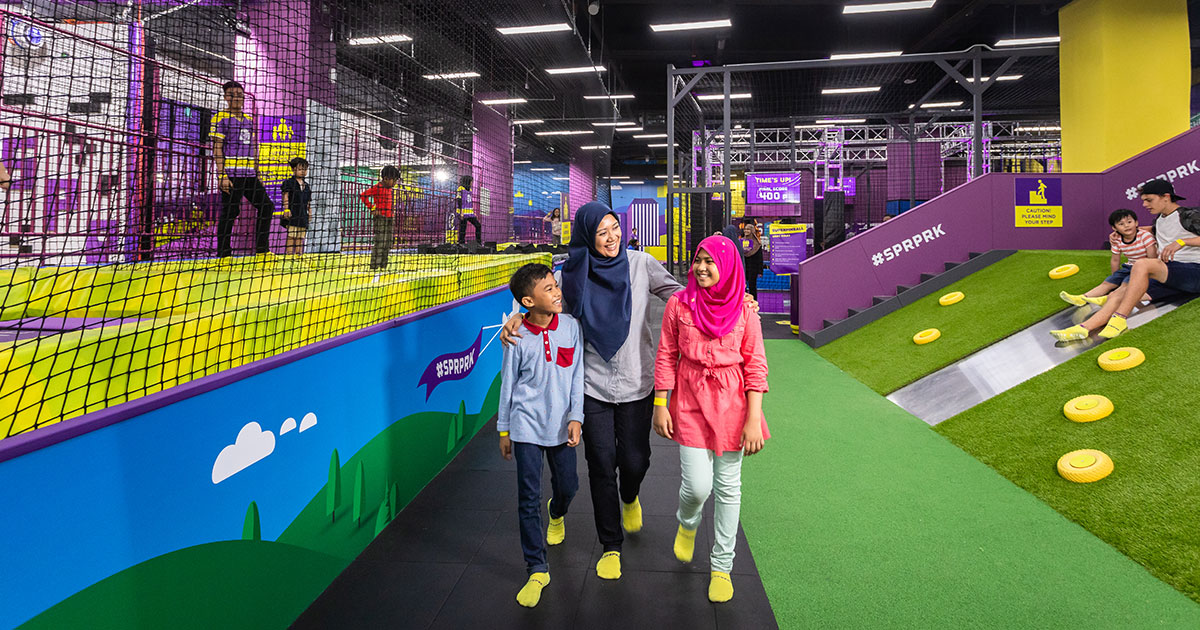 Yup, the fun is unstoppable. The joy is in the journey. That's the philosophy behind the joyful play at SuperPark that champions family participation as its DNA. Again, the human body is the engine for all SuperPark activities. No motorized rides. You play and exercise while foster bonding at the same time. That's a win-win experience.
And only for Malaysiakini readers, you get to enjoy the exclusive 2-for-1 offer. The "MALAYSIAKINI2FOR1" promotion is valid until 12 March 2019. For online booking, please use the promo code when you book 2x One-Day Ticket (Super Day) (original price RM70 each) / 2 x One-Day Ticket (Regular) (original price RM50 each); for walk-ins, simply quote "MALAYSIAKINI2FOR1" during ticket purchase to enjoy the promotion.
Other terms and conditions include limited quota on a first-come-first-served basis which is valid for the "One Day Ticket (Super Day)" and "One Day Ticket (Regular)", the offer cannot be used in conjunction with any other promotions/offers/coupons, SuperPark reserves the right to revise the offer without prior notice, and in the event of any dispute, SuperPark reserves the right of final decision.

Learn more about SuperPark
Tel:

+603-2789 2408

Opening Hours:

Monday – Friday (10am – 9pm)




Saturday, Sunday, Public & School Holidays (

9am

–

9pm

)

Address:
Unit 4-1, Level 4, Avenue K Shopping Mall,

156, Jalan Ampang, 50450 Kuala Lumpur