Life is such that sometimes one has to lavish oneself or loved ones to some really nice cuisine.
Occasionally, a little indulgence in life or just to pamper the family is a good treat to motivate ourselves to work even harder to achieve our next milestone in life.
After all, as we have always been told, when we die, we cannot bring along with us even a single dime. There is time to stinge; there is also time to satisfy the craving of these taste buds before they start shutting down.
And, if the craving is for some great Italian cuisine, D'italiane is the right place. We have been here several times before and the ambience is just right for casual dining.
The restaurant first started in 2003 with the name, 'The Little Italian Kitchen' at Section 9 in Shah Alam. Four years later, it relocated to Jaya 33 and another two outlets were added, one at Sunway Giza and the latest addition is located at Ground Floor of Paradigm Mall.
It was here at D'italiane @Paradigm that an old friend of mine, Janet Ooi was invited along with her son, Colin Ng Soon Beng for a food tasting together. It was in appreciation of their efforts, especially our wonder-boy-turned-young-man, who has provided the music background to all my video clips.
Colin is a wonder boy whose musical talent has yet to be discovered. At the age of 3, his mother discovered that he was able to produce music using the magical calculator.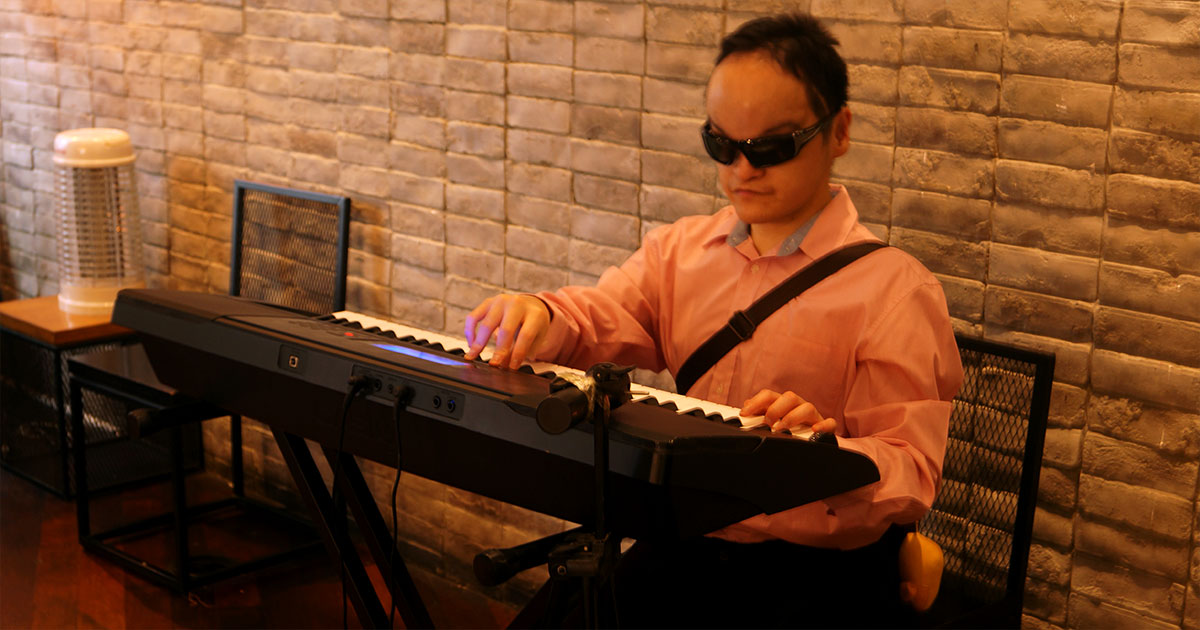 Despite being born blind and with multiple disabilities, he managed obtain his Bachelor of Music. A young man of his talent should be performing in major concerts nationwide, and perhaps beyond. For this Go Italian food trail, he has played for us Santa Lucia (Italian: ˈsanta luˈtʃiːa) to enjoy.
And at D'italiane on November 1, Colin entertained guests with his wide repertoire of music. He can listen to any song and play it back to you. The music and the wide range of modern Italian gastronomia at D'italiane blended well.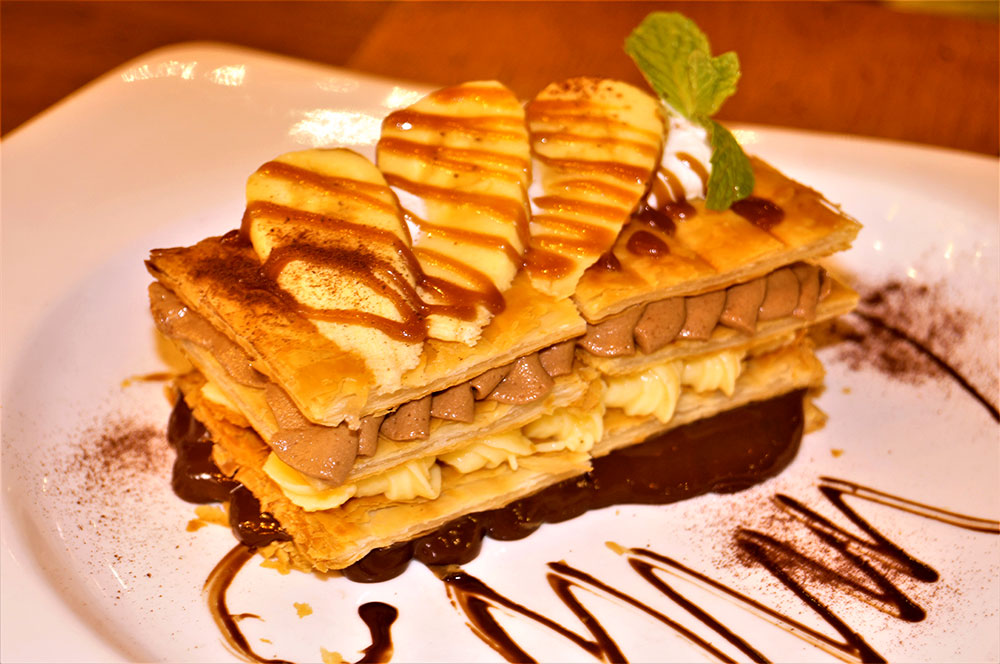 From starters, soup and salad to risotto, pizza, pasta and main courses, it attracts both old and young alike. It also serves sandwiches and mouth-watering desserts, for which this month, they have the Choc Banana Mille-Feuille which is served with Madagascar vanilla gelato. The mille-feuille, a French word meaning "thousand-leaf" is basically a French pastry with layers of crunchy puff pastry and rich custard.
It is sometimes known as the Napoleon pastry dessert. It may not necessarily be linked to the French military leader-turned- emperor but the dessert became popular in Paris during the reign of Napoleon Bonaparte.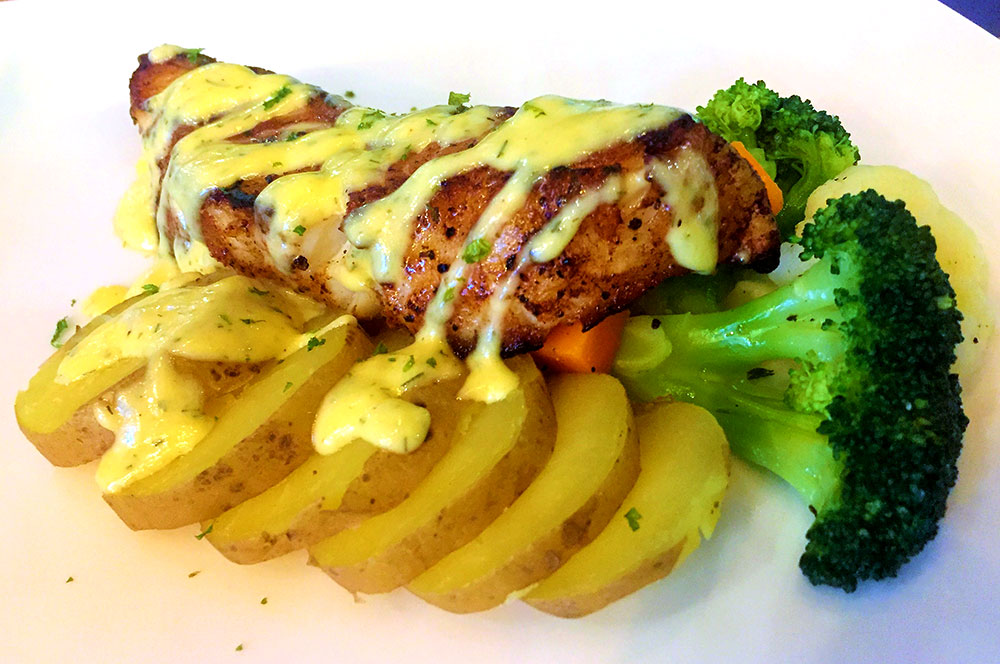 The Grilled Cod Fish with lemon cream reduction is what I would recommend to guests who wish to impress their corporate clients with this cuisine.
The succulent fillet is grilled to perfection and creamy lemon dill sauce poured over it, giving this signature dish just the right taste.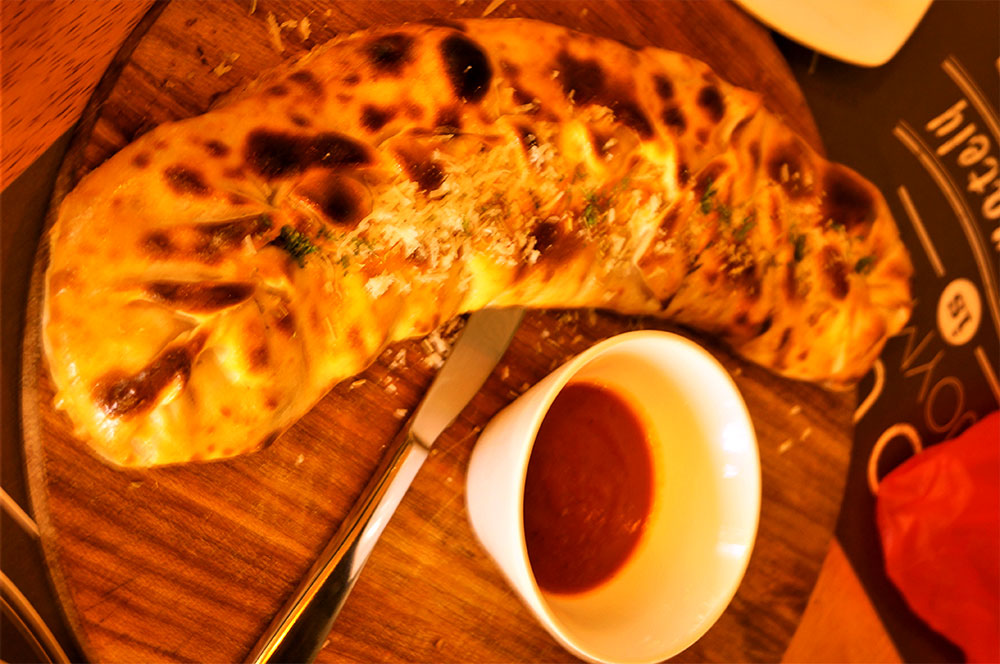 Their Stromboli priced at RM32 is good for a hearty meal, perhaps, for two persons if they happen to be small eaters. Because I told them that I was looking for a place where they serve nice turkey for Christmas, they gave us their glazed honey turkey Stromboli, but you can also choose roasted lamb, roasted beef, chicken drips or mixed seafood instead. For an additional RM8, you can add opt for their smoked duck or chicken.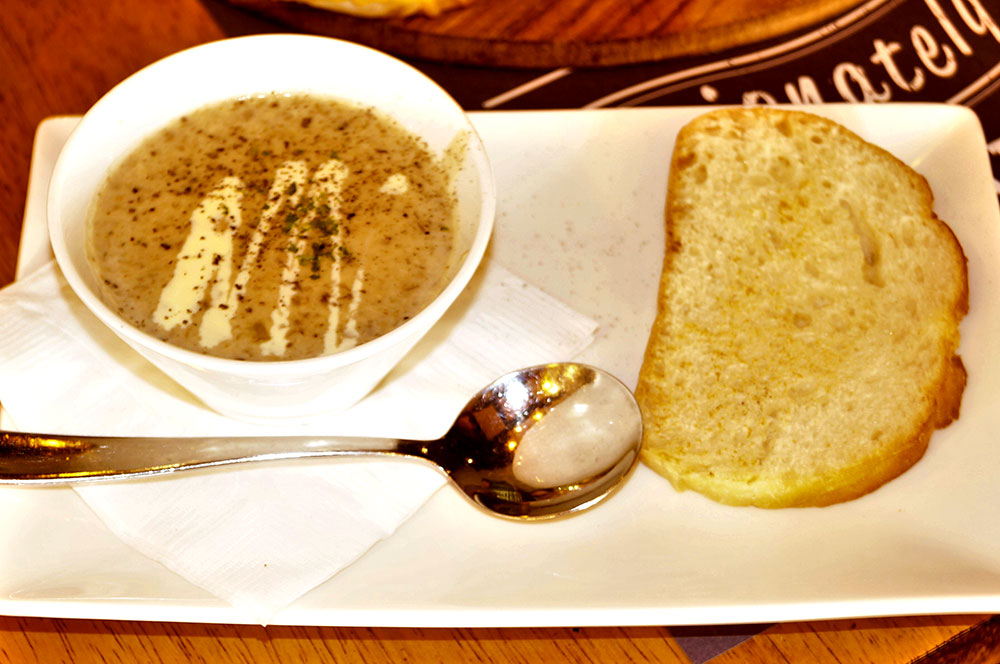 Cream of Fresh Mushroom soup is rich in mushroom, and of course, with the price that one is paying, this is to be expected. It's value for the money as mushrooms are not cheap these days, too.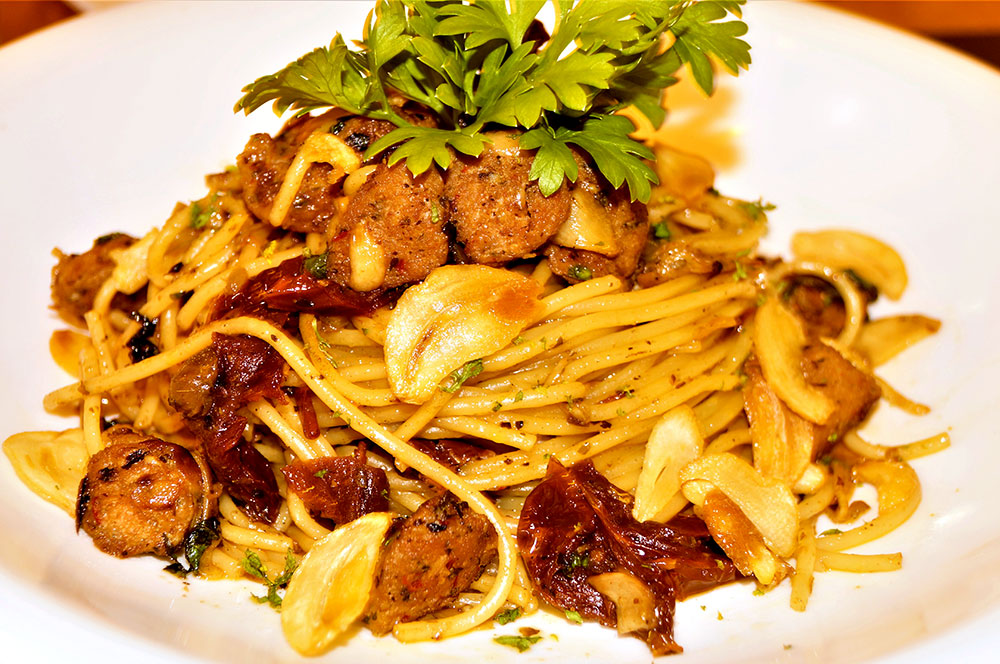 D'italiane's off-menu cuisine is the Chicken Chorizo with sundried tomato spaghetti. Give it a try but if you are the type that loves the Italian spaghetti.
If ambience and food quality is top on your priority, this place should be your next Italian food adventure
stop. The portions that you see in these photographs are for food tasting purpose purposes.
A good thing is that you can decide on what to order in advance by checking out their menu online.
Currently, D'italiane has three outlets at Jaya 33 Mall, Sunway Giza Mall and Paradigm Mall.
D'Italiane @ Jaya33
Address: PG-01B, Ground Floor, Jaya33, No 3 (Lot33) Jalan Semangat, Seksyen 13, 46100 Petaling Jaya, Selangor Darul Ehsan. Malaysia
Tel: 03-7956-3684
Business hours: 11 am – 11 pm (7 days/week)
D'Italiane @ Sunway Giza Shopping Mall
Address: Block D, F 10, First Floor, No.2, Jalan PJU 5/14, PJU 5, 47810 Petaling Jaya, Selangor Darul Ehsan. Malaysia
Tel: 03-6148-1828
Business hours: 10 am – 11 pm (7 days/week)
D'Italiane @ Paradigm Mall
Address: GB 03A &05, Level G, No 1, Jalan SS7/26A, Kelana Jaya, 47301 Petaling Jaya, Selangor Darul Ehsan. Malaysia
Tel: 03-7802-8968
Business hours: 10 am – 11 pm (7 days/week)