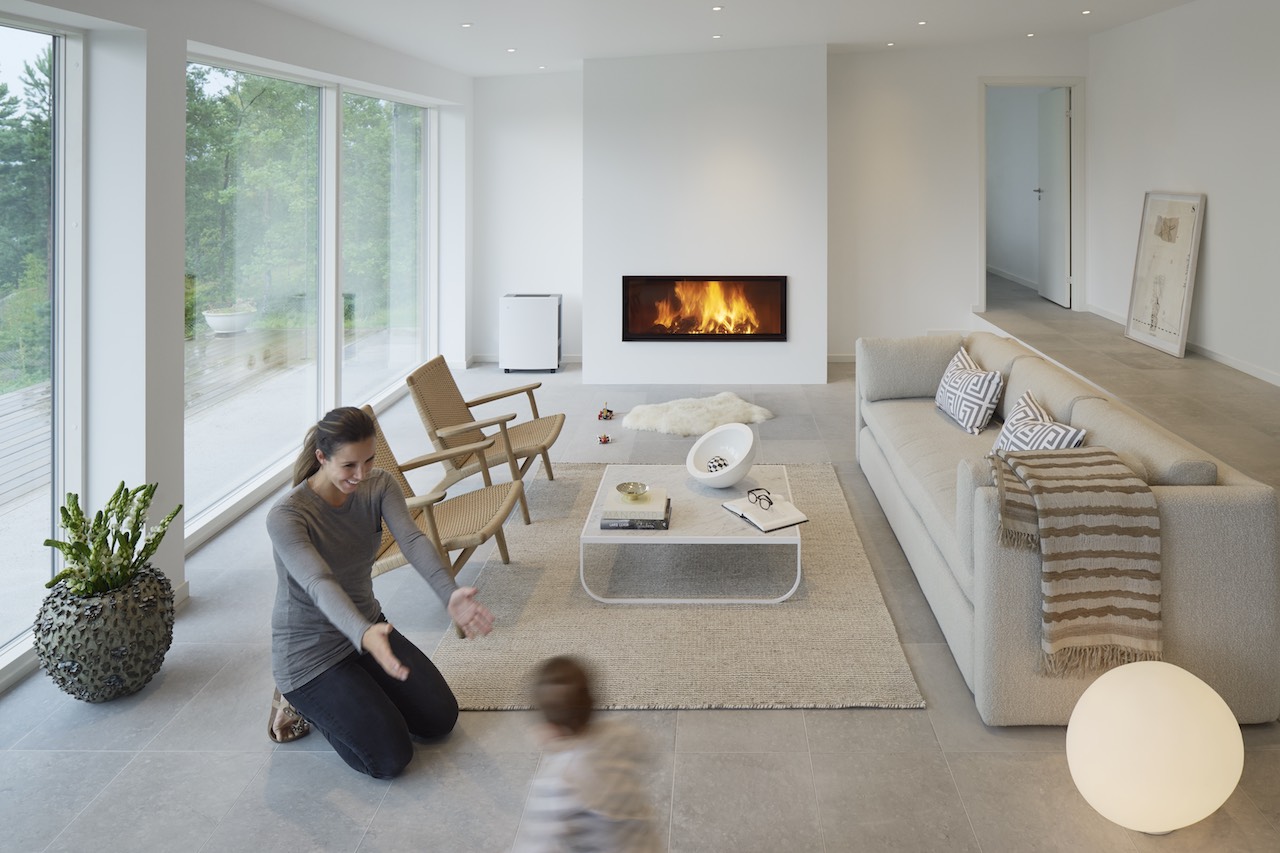 Blueair unveils revamped new classic product range, better performing, sleeker and with clean air intelligence inside.
First unveiled during the IFA Berlin2015 tech show the much anticipated revamped Classic range is now available in Malaysia since April 2017.
Complete with a new built-in intelligent air monitoring system called 'Aware', a more convenient user interface, improved clean air delivery rates, and new design features enabling improved airflow and quieter operation to ensure that your home is safe from pollutants.
The World Health Organization (WHO) reported that Europe's air pollution cost in 2010 alone is a staggering 1.6 trillion US dollars, as a result of the approximately 600,000 deaths and diseases it caused.
"Blueair's new technology puts people in control of the air they breathe and makes healthy living and improved well being as effortless as having a robot vacuum cleaner. The Blueair Classic minimizes triggers for people who suffer from allergies and asthma by cleaning indoor air from 99.97 percent of all pollutants, which is great news for our customers and those they care for,"
said Karin Kruse, Global Product Marketing Manager
In a report, the WHO estimated that about 7 million people worldwide died as a result of air pollution exposure in 2012 alone. South-East Asia and the Western Pacific areas are the regions in which health is most affected by air pollution, with approximately 3.3 million deaths linked to indoor air pollution and 2.6 million to outdoor air pollution.
Concentrations of many samples of air contain volatile organic compounds (VOCs) which are also consistently higher indoors than outdoors. An EPA study covering six communities in various parts of the US found indoor VOC levels up to 10 times higher than outdoors, even in locations with significant outdoor air pollution sources, such as petrochemical plants.
The Blueair Classic air purifier has been designed to protect you and your family from deadly pollutants inside your home.
The enhanced features of the new Classic also includes a more energy-efficient motor as well as a user-friendly interface under a top lid that flips open to reveal the electronic display indicating when a filter needs changing, a WiFi indicator, operating speed indicator and indicators showing levels of PM2.5 dust and VOCs (volatile organic chemicals) in the indoor air.
"The new edition of the Blueair Classic reflects our commitment in leveraging connected home opportunities to make it easier for homeowners and businesses alike to benefit from cleaner, healthier air as they move through their day,"
said Karin Kruse.
She said the enhancements and benefits offered by Blueair's latest iteration of its Classic product line reflects customer insight that air purifiers should be mobile, non-intrusive and capable of working while a person sleeps, jogs, eats, works, prepares food or reads a magazine while commuting.
In a nutshell, Blueair's Classic air purifiers are easy to configure, easy to maintain, and perform excellently. It is a no-brainer choice for air purifiers currently offered in the market. Blueair offers a literal plug and play solution that is essential for all homes and indoor spaces. The New Classic product line now comes with 6 different models to match all space requirements and easily available throughout nation via 43 different locations.
Visit Blueair to learn more how to breath better