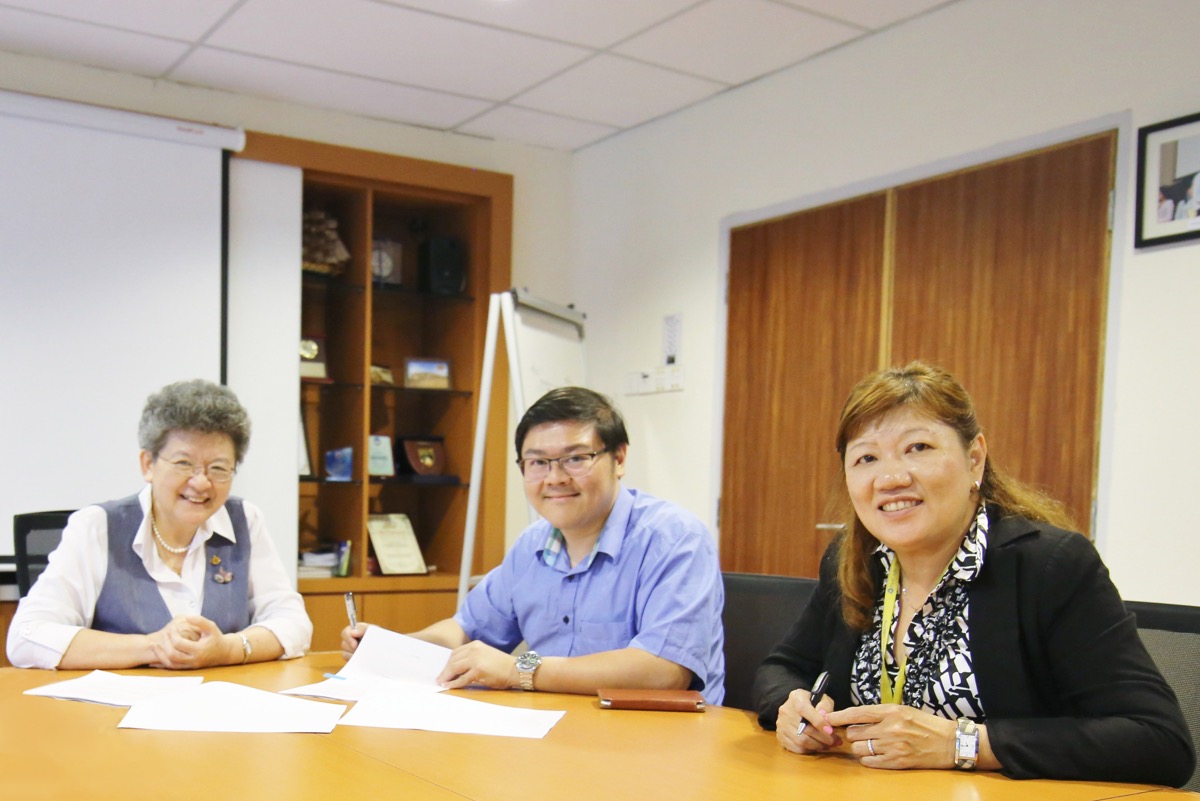 Study ACCA Part-time in MCKL with Top Lecturers
In January 2017 Methodist College Kuala Lumpur (MCKL) officially opens its doors to students enrolling for the Association of Chartered Certified Accountants (ACCA) part-time evening classes. Students can now study part-time and prepare for the ACCA examinations with a team of world-class lecturers, who conduct evening classes on weekdays and on Saturdays at MCKL.
Students will be taught by some of the best lecturers and leaders in their respective fields of specialisation. The ACCA Programme at MCKL is headed by Ms Christina Chong, Fellow of the ACCA, UK since 2000. With over 18 years of experience in accounting, audit and corporate finance, including leadership positions in multinational companies, Christina leads a team of highly qualified and experienced lecturers.
Mr Low Chin Ann, Course Advisor and lecturer, is a Fellow of ACCA, UK and has produced several top prize winners over the course of 15 years teaching in professional accountancy courses and various degree programmes. He has lectured widely, both in Malaysia and internationally – in Singapore, China, Vietnam and Cambodia. He also conducts corporate training programmes in corporate governance, taxation and auditing related topics for multinational companies.
Another experienced lecturer is Mr Ian Lim, a Fellow member of the ACCA (UK), Chartered Accountant of Malaysia and Certified Financial Planner. His interest in teaching began in 1999 when he taught accounting, financial management and management accounting subjects. Ian specialises in financial reporting, financial management and performance management courses in the ACCA programme. He understands students' needs well and he has embarked on international teaching and training assignments – in countries like Singapore, China, Hong Kong, Vietnam, Brunei and Africa.
Ian is also a mentor for ACCA students who opt for the B.Sc. in Applied Accounting degree from Oxford Brookes University, UK. His commitment and dedication, his simple yet effective teaching techniques are evident in the students' results; earning him awards by SAA Global Education Singapore (education arm of Institute of Singapore Chartered Accountants) for producing the most number of prize winners for ACCA Fundamental Level in 2013 and 2014.
Mr. Daniel Ho is another well known lecturer who has been teaching various finance modules, such as Securities Analysis, Portfolio Management, Derivatives and Fixed Income Investment. He is known for simplicity and clarity in his teaching. Due to his wealth of knowledge and experience, Daniel has been invited to conduct lectures in China, Hong Kong, Singapore, Vietnam, Cambodia and even in Mongolia.
MCKL: ACCA Approved Learning Partner
At MCKL students will be provided with a conducive teaching and learning environment at affordable fees, leading to a professional accounting qualification which is recognised globally and is well accepted by international accounting firms and corporations. Full-time students will have the added benefit of enjoying the all the facilities and services of a centrally located urban campus near KL Sentral and being eligible to apply for scholarships and financial awards.
MCKL is a Gold Approved Learning Partner of ACCA,UK and the programme is fully accredited by Malaysian Qualifications Agency (MQA). MCKL aims to educate and train qualified accountants of integrity, imbued with high ethical standards and values and who will become outstanding nation-builders; in line with its vision to be The College of Excellence for Life.
As Yang Berhormat Datuk Johari Bin Abdul Ghani, the Hon. Minister of Finance II puts it,
"….. Accountants play key roles in the development of an economy; not just as the financial backbone of organizations but also as advisors, strategists and administrators. Our journey towards becoming a high income nation by 2020 envisages strong demand for professional accountants."
Applications are accepted from school leavers with STPM/A Level/UEC certificates. Graduates can be accepted with advanced standing in the ACCA programme. School leavers with SPM/O level certificates can enrol in the Certified Accounting Technician (CAT) programme and proceed on to the ACCA programme.
Scholarships and rebates are available to students who qualify*.
For further information on MCKL and
the ACCA, CAT programmes:
03-2274 6711 (Marketing) / 03-2274 1851 (General)