Miss Ellie has left behind a legacy that is hard to be erased from the memories of those who loved her.
The cute little lady-like toy poodle, Ellie was a favourite pet of the Wong family, especially Nancy, who still misses her after several years that she died.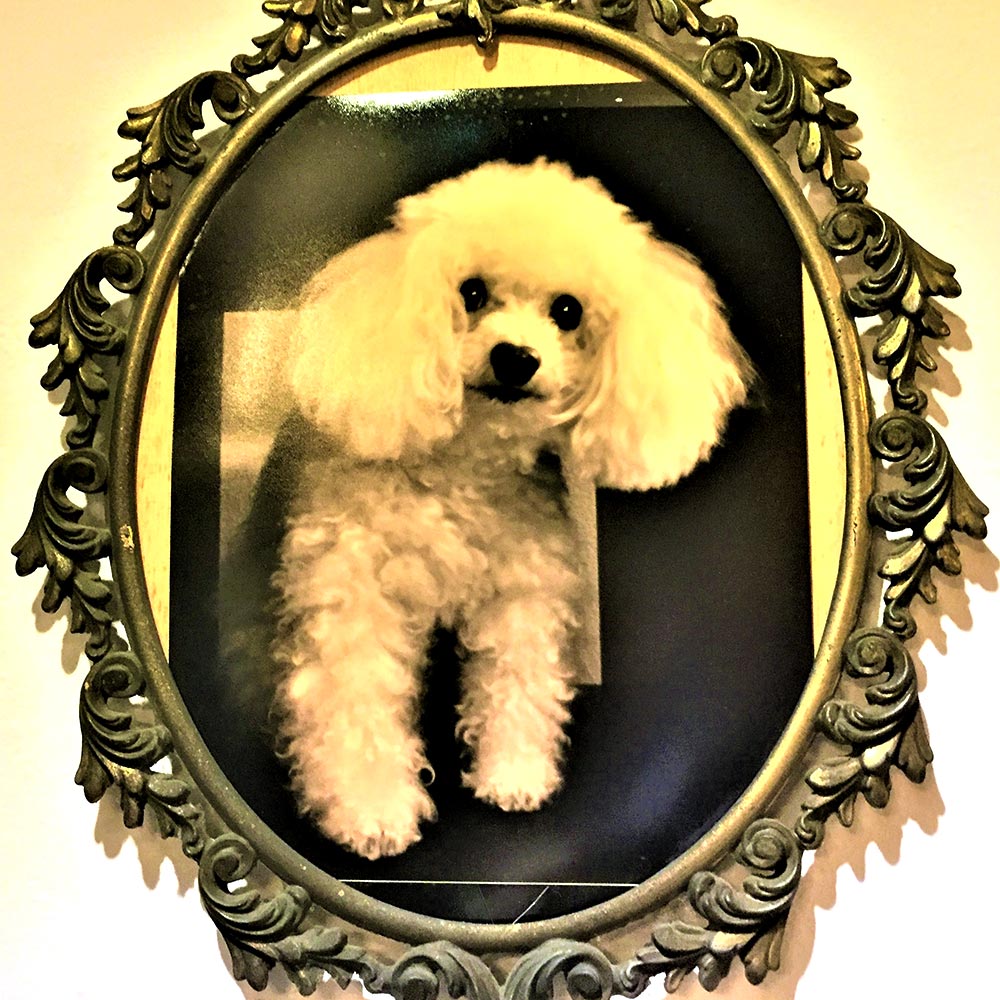 The English tea house in an isolated location somewhere in Taman Melawati is now named after the "late" Miss Ellie.
Thanks to Waze and Google Map, I was able to find it. Even some friends who live in Taman Melawati did not know it existed, as the façade was more like a home than a restaurant. The moment you swing open the door, it is like a totally different world altogether.
The tea house is cosy and decorated very well with Nancy's own collectibles accumulated over the years. The place is tastefully decorated with a portrait (that looks almost like 3D) of Miss Ellie.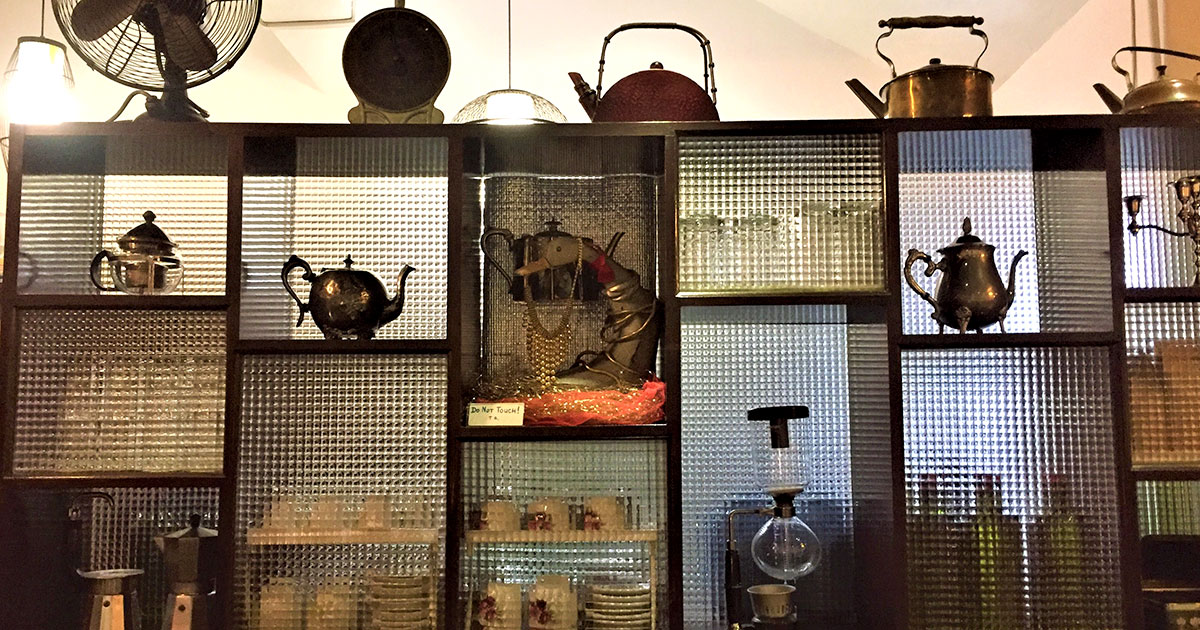 The ambience and the cuisine that it serves receives my thumbs-up, except that you should try to avoid going there during peak hours. Prices are reasonable.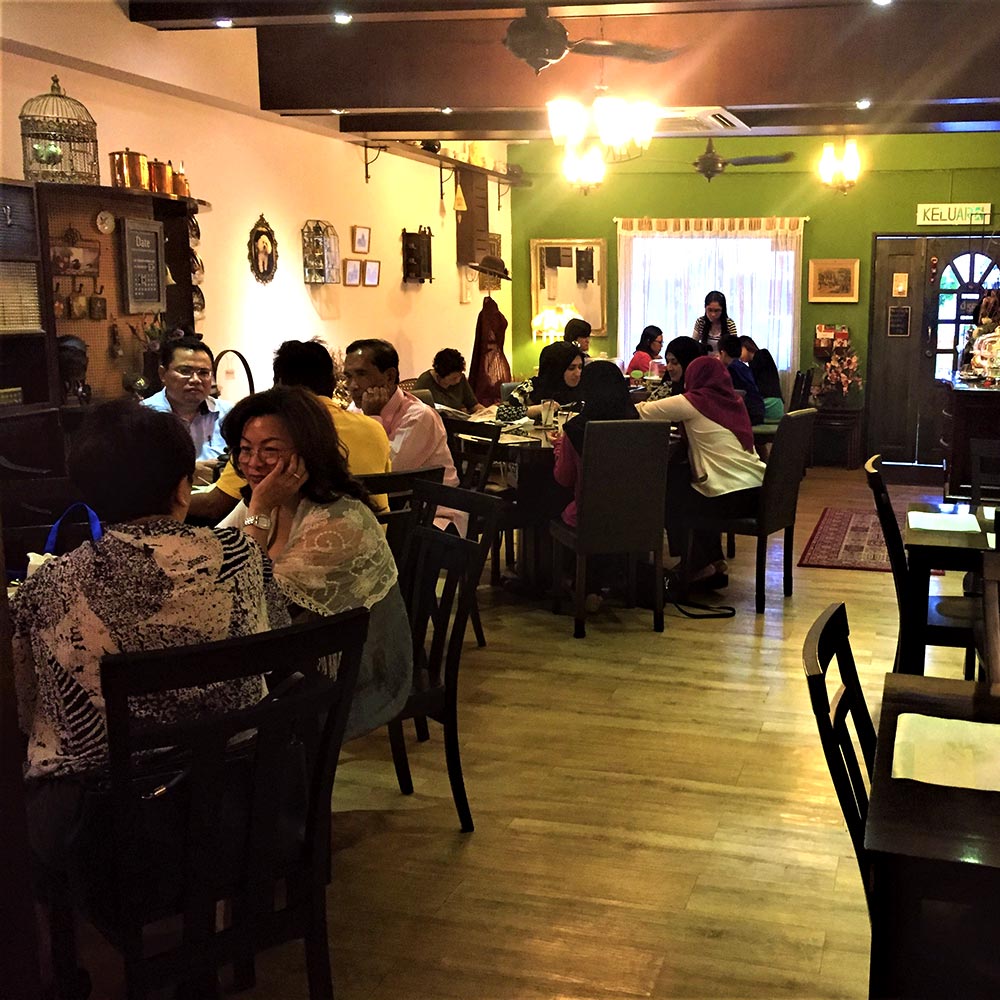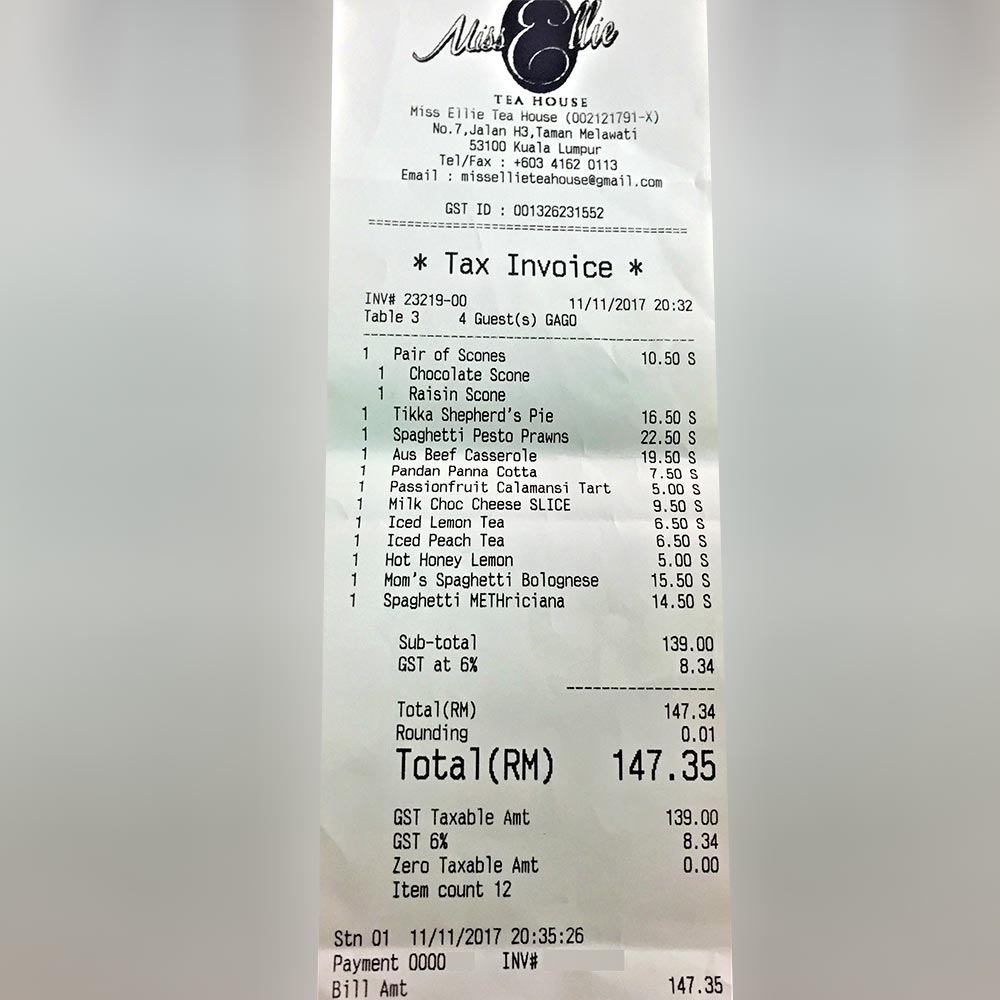 Hopefully, by the time this article is out, Miss Ellie would get a boost with the help of the local state assemblyman, Saari Sungib over the problem with the business license to expand to another shoplot.
Nancy's son was working as a pastry chef in Melbourne, Australia for about ten years. For that reason, I will put his pastry on the Waltzing Matilda food trail; therefore, I will not mention about his pastries in this article.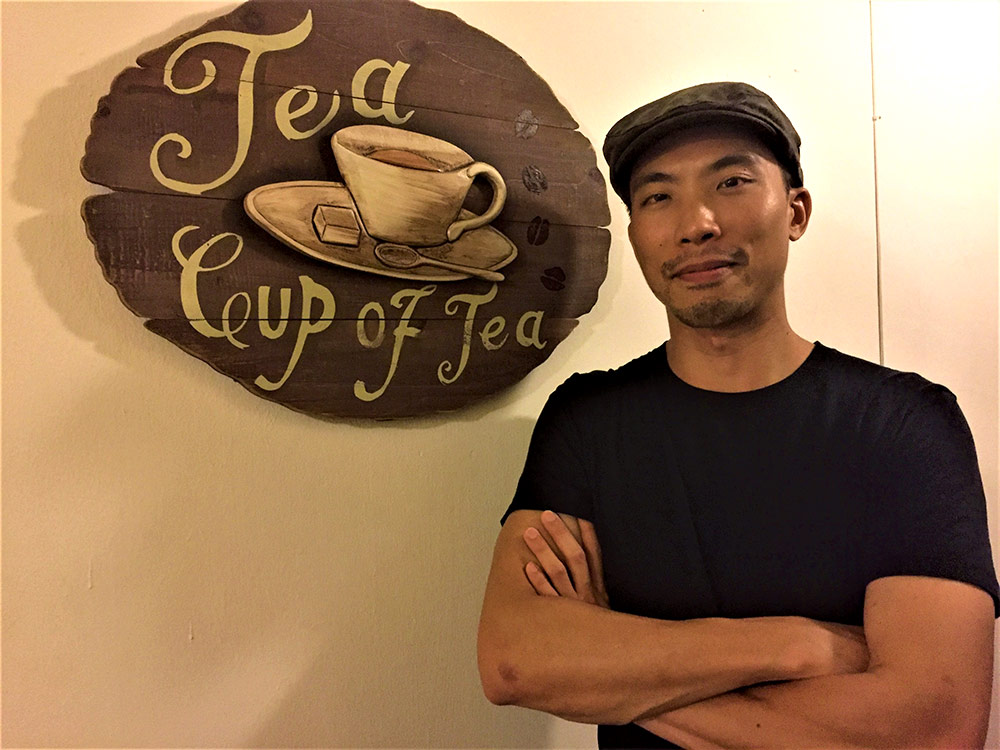 When Justin's father, Col. Wong Yeng Kee (known to his friends and colleagues as Colonel Wong) passed away, he came back to Malaysia to be with the mother. The mother-and- son gradually came out of their bereavement and decided to start the English tea house in December 2012 with the help of Justin's wife, Hsin I and a family friend, Auntie Helen Choong. "Yeng Kee used to work with the British," Nancy reminiscences.
"Having been influenced by the English culture, he started to introduce to the family the finer things in life such as the habit of having afternoon tea. This tea house was, in fact, an idea we had as part of our retirement plan. It was good that Justin decided to stay back to start this tea house together."
For the food, go for their Spaghetti Pesto Prawns (RM22.50). This is one dish that you cannot leave the place without even if you are just ordering a plate to share out. I went there a second time with my family and my children love Justin's Spaghetti Pesto Prawns the best.
(See my son's blog; he even took a selfie with Justin. To encourage him to write more, please post short comments on his blog. Children being children, when he now benchmarks this tea house against his list of favourites, he puts this as his No 1).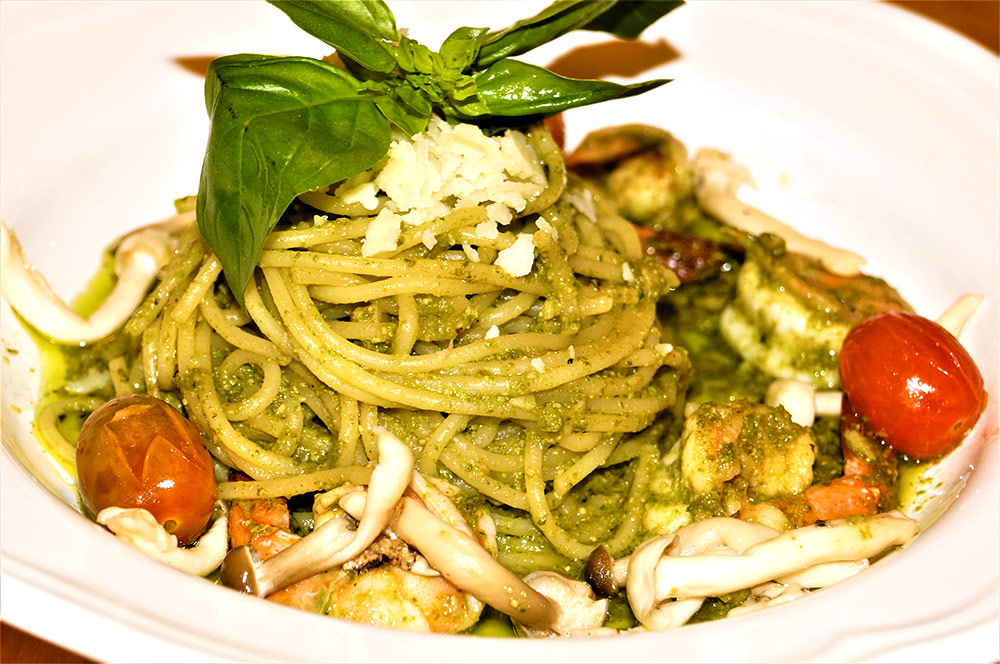 I must admit that during the food tasting session with two other guests a couple of days earlier, the Spaghetti Pesto Prawns was also our No 1 dish, but I am sure there are other cuisine that are good but because we could only eat so much, we asked Justin to cap his wide repertoire to just a few.
Former Bernama editor-in-chief, Datuk Yong Soo Heong and his friend, Stephanie Khoo were the special invited food tasters on this round. Yong, who lives in the neighbourhood, returns for more on the Saturday after the food tasting session.
A fan of Shepherd's pie, I think this is another cuisine of Justine's known as Tikka Shepherd's Pie (RM16.50) that I would recommend to all foodies. In Malaysia, this is not very popular but it was one of my favourite when I had to depend on pies served at the university café when I was studying in Australia.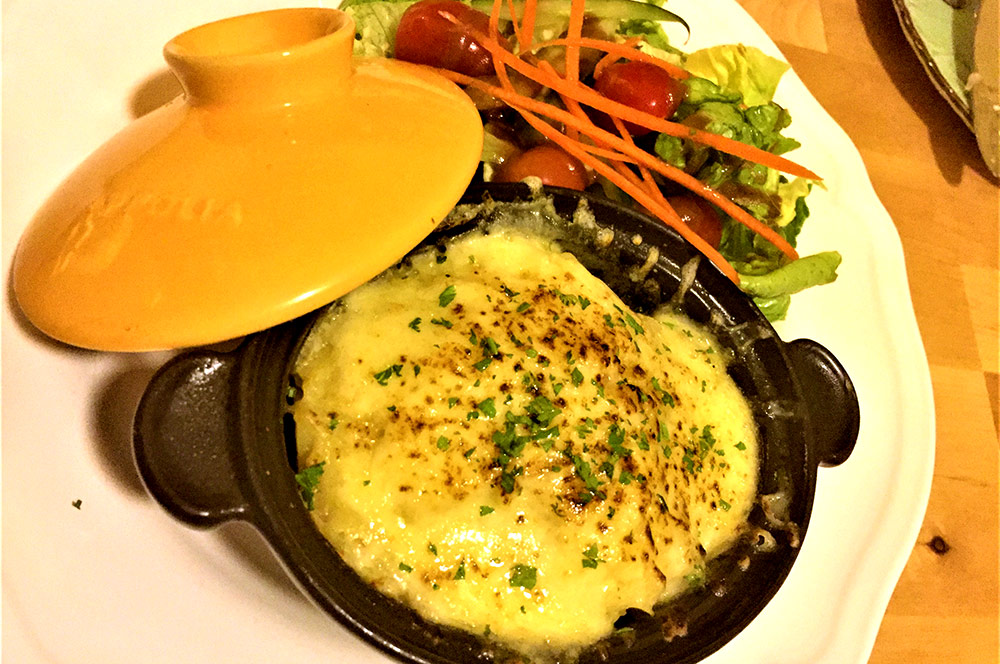 On my second visit, Justin was able to reduce the pepper for me and added a little bit more salt, to give it just the 'perfect' taste for my taste buds.
We all liked the Australian Beef Casserole (RM19.50) as it was well-stewed. With my family, I got to taste more cuisine. My children literally grew up on pasta; so, the four of us spent about RM150 to savour the different kinds of pasta and pastries.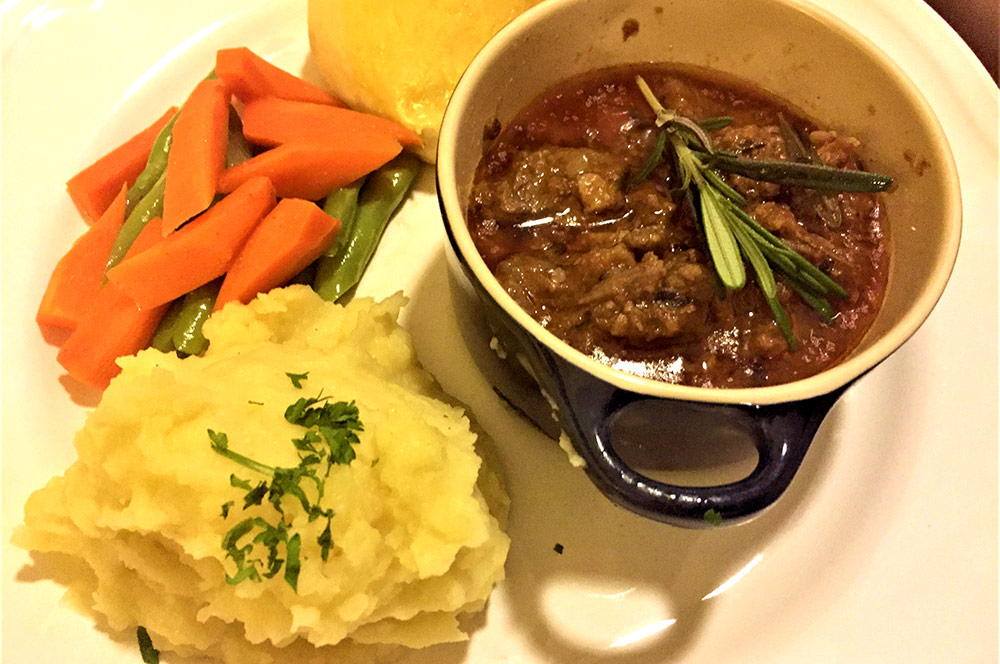 Besides the Spaghetti Pesto Prawns, we also tried Mom's Spaghetti Bolognesse (RM15.50) and Spaghetti METHriciana (RM14.50). You can also try their Tea-Smoked Salmon Salad (RM15.50) and Vanilla Crème Brulee (RM9.50).
It is unfortunate that the tea house is located quite a distance away from home; otherwise, I would make it my second home.
Maybe the next time I visit the place is when Stephanie goes a cappella here and I will try out Justin's other cuisine for a change.
Miss Ellie Tea House is located at
No. 7 Jalan H3, Taman Melawati, 53100 Kuala Lumpur
Tel: 03-41620113
Business hours:
10am – 7pm (Tuesday – Thursday),
10am – 9:30pm (Friday – Saturday)
Closed on Sundays