I was expecting to be introduced to a bearded retiree by the name of Dr. Adnan Abdat, but the bespectacled young gentleman in his apron, looking more like a waiter, was none other than a 30-year-old Dr. Adnan himself.
Despite being fully qualified as a medical doctor himself, my first question to him was:
"Why, are you serious? You are now operating a restaurant instead of attending to your patients."
But Adnan chooses to be humble about it.
"My focus is on the quality of the food and service that, as a professional, I can provide," he explains.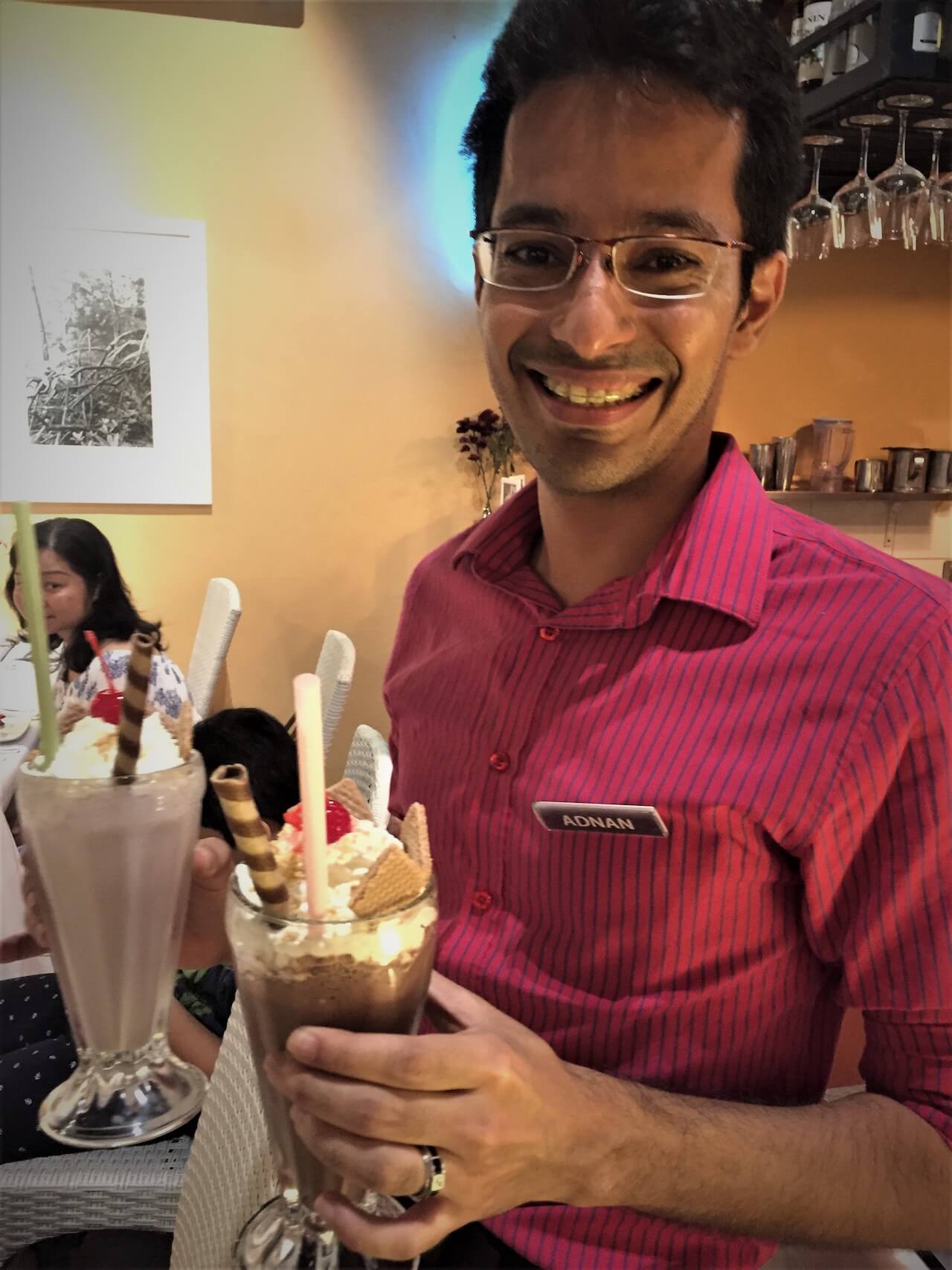 After all, he is right. If medical doctors can become politicians, why not Dr. Adnan who chooses to be in the food and beverage business?
He has made up his mind that owning his own restaurant business is more fulfilling in life than being a medical doctor. That has been his first love since he was young.
For that reason, he quitted his medical profession to start Simply Ribs at Taman Tun Dr Ismail (TTDI) about three months ago. Despite a short stint, walk-in customers are increasing by the day as word of mouth gets out.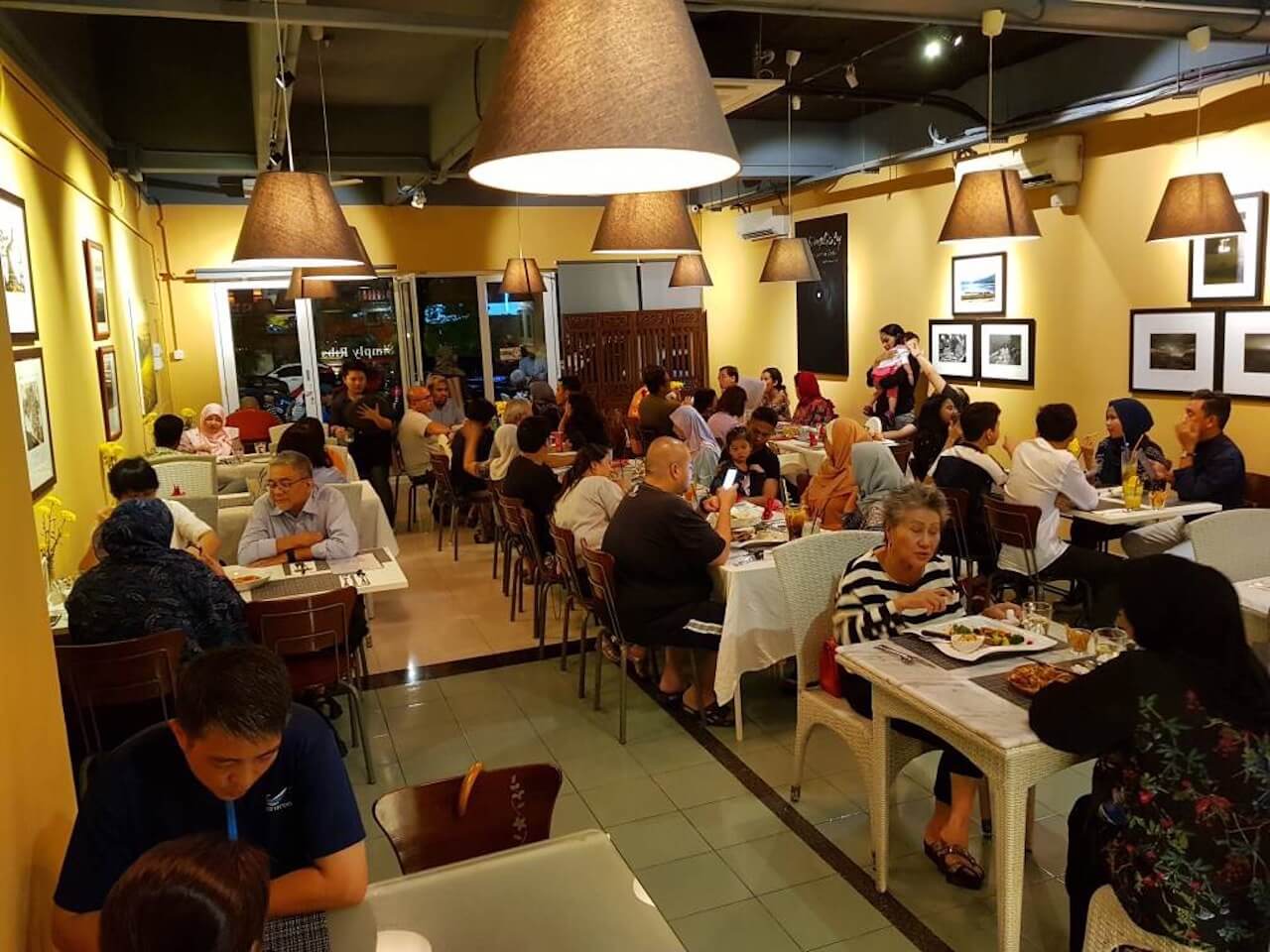 While doing a search, I found Simply Ribs to be interesting. Dr. Adnan's invitation to do food review comes across as sincere as he is a person. His smile also appears genuine. For that reason, I decided to check it out – and indeed, I am mesmerised by what they have to offer in terms of quality of service and their signature dishes.
Although as a restaurant owner, he wants me to focus more on the food, I think the fact that the restaurant is run by a medical doctor, is already a big story in itself.
There are restaurants with good food, but either the chefs, owners or waiters are aloof, these places do not attract me but to begin with, Adnan is already a winner.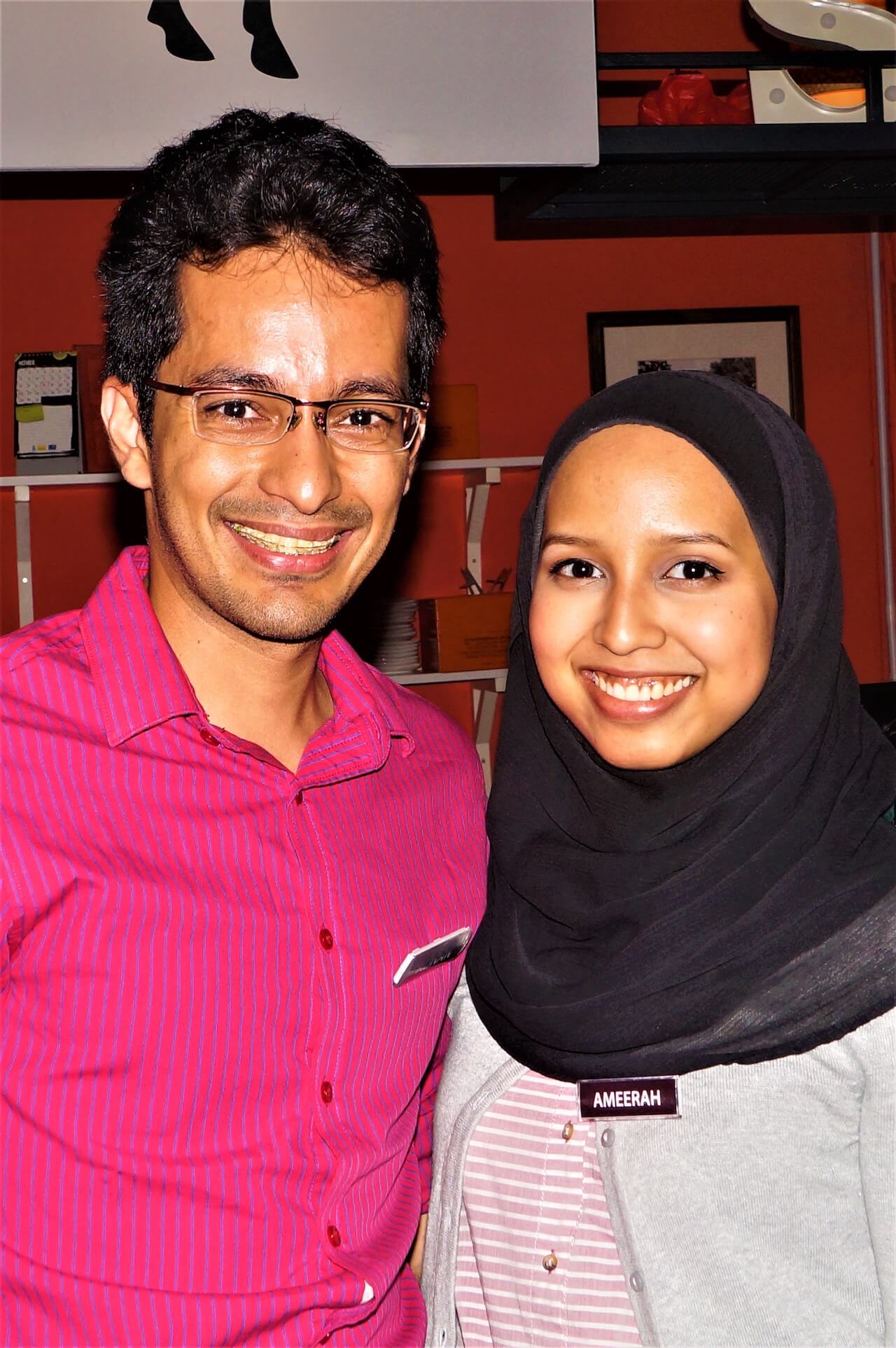 Occasionally assisted by his wife, Dr Ameerah Abdul Razak, the young couple not only invested money into their new venture, but Simply Ribs has become Adnan's second home. He is passionate about the quality of food and service.
From my first half-an-hour of observations after the formal introductions, the young couple are down-to-earth people. Owning a restaurant means having to work very hard to serve their customers.
I was mesmerised not only by the food but their great humility and willingness to take on the role as waiter and waitress. Secretly, I recorded both of them in action.
If indeed there is anyone to be awarded waiter or waitress of the year, it's Adnan and Ameerah. They have indeed raised the status of the service industry. Looking at their enthusiasm, I believe most people would be forgiving even if there are indeed shortcomings in the restaurant or its food.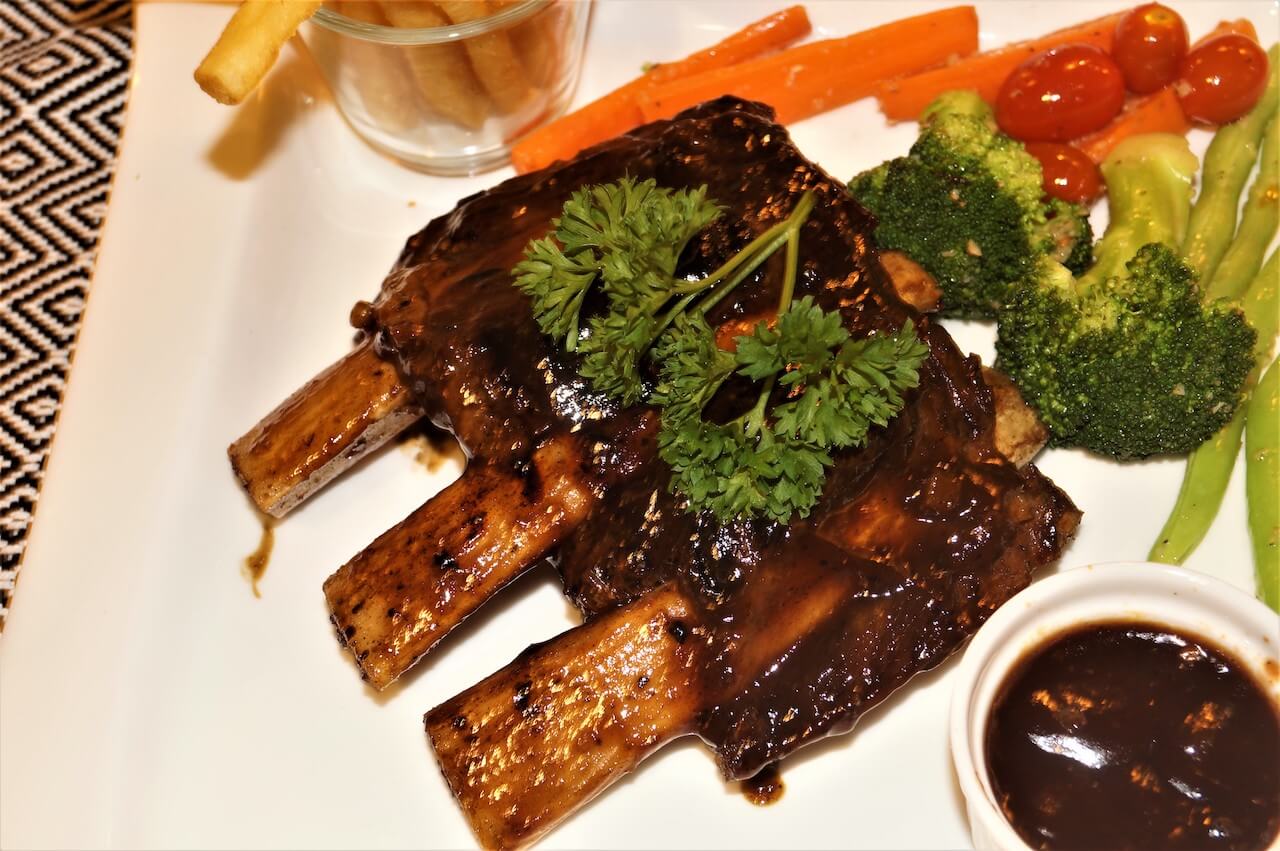 Simply Ribs is well-known for its halal signature slow-cooked beef ribs. Since this is their signature dish, "Oh Yeah!" Smokey Beef Ribs (RM79) is worth trying for the entire family. Its preparation is indeed very tedious and time consuming; therefore, a little waiting would be necessary during their peak hours.
According to Adnan, the ribs are first marinated and then boiled until the meat is tender, before being grilled to perfection. Somehow, the kitchen staff have been taught exactly how long to grill the beef ribs so that they are not overcooked. "This is what we are specialised in," he quipped.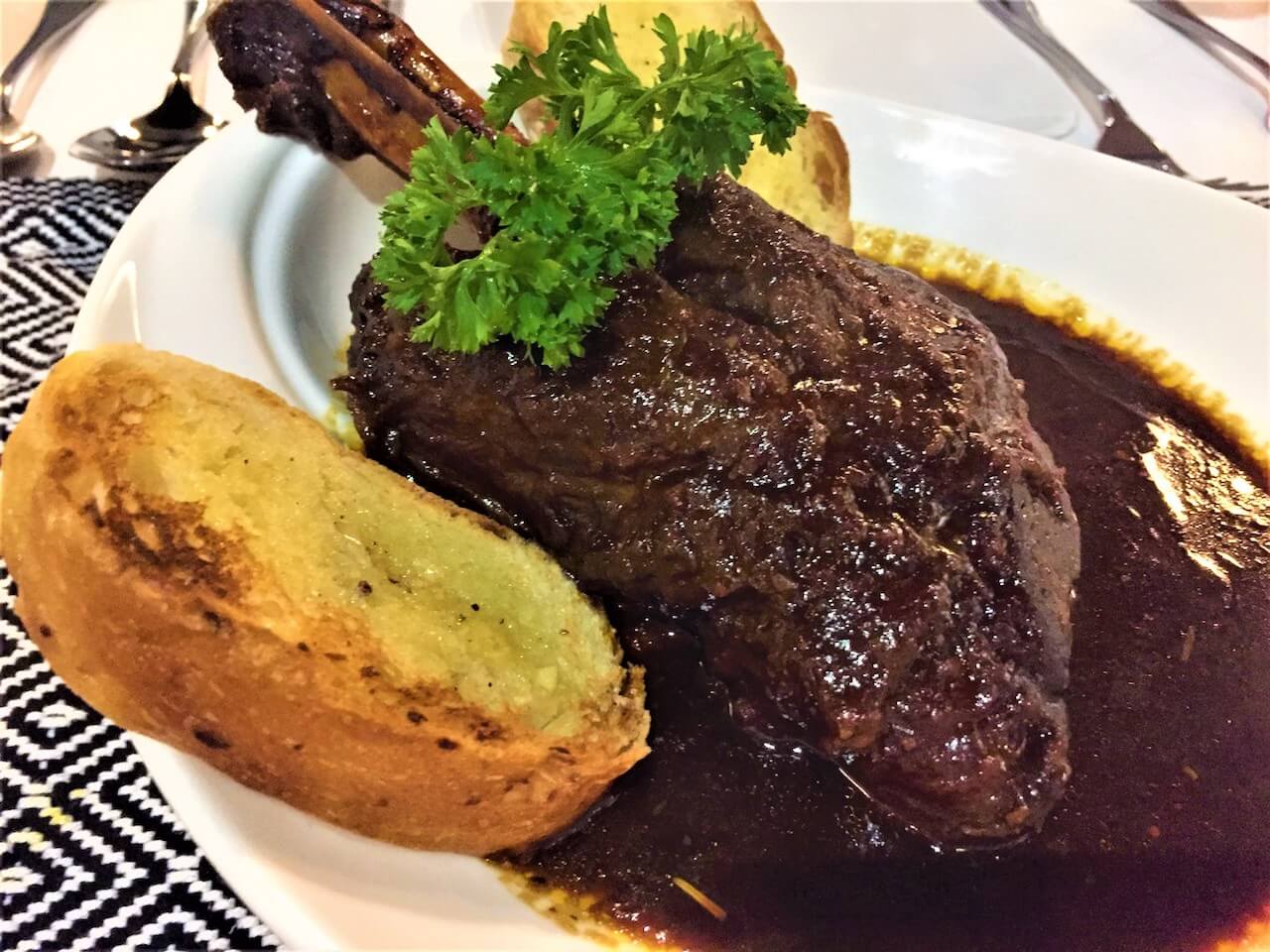 As a fan of lamb shanks, I find the way they braised their Australian Lamb Shank (RM45) is just nice to give it a tender and succulent "thrill" to the tastebuds. An entire family of four can share the lamb shank. The dish is served on a bed of mash fottoes with focaccia garlic toast.
In fact, I found a fellow lamb enthusiast in eight-year-old, Ng Jeen How who said that he likes the lamb shank the best from all the dishes she tried.
"Besides lamb shank, I think I also like the pasta, if not for the the Chili padi that they use," he said.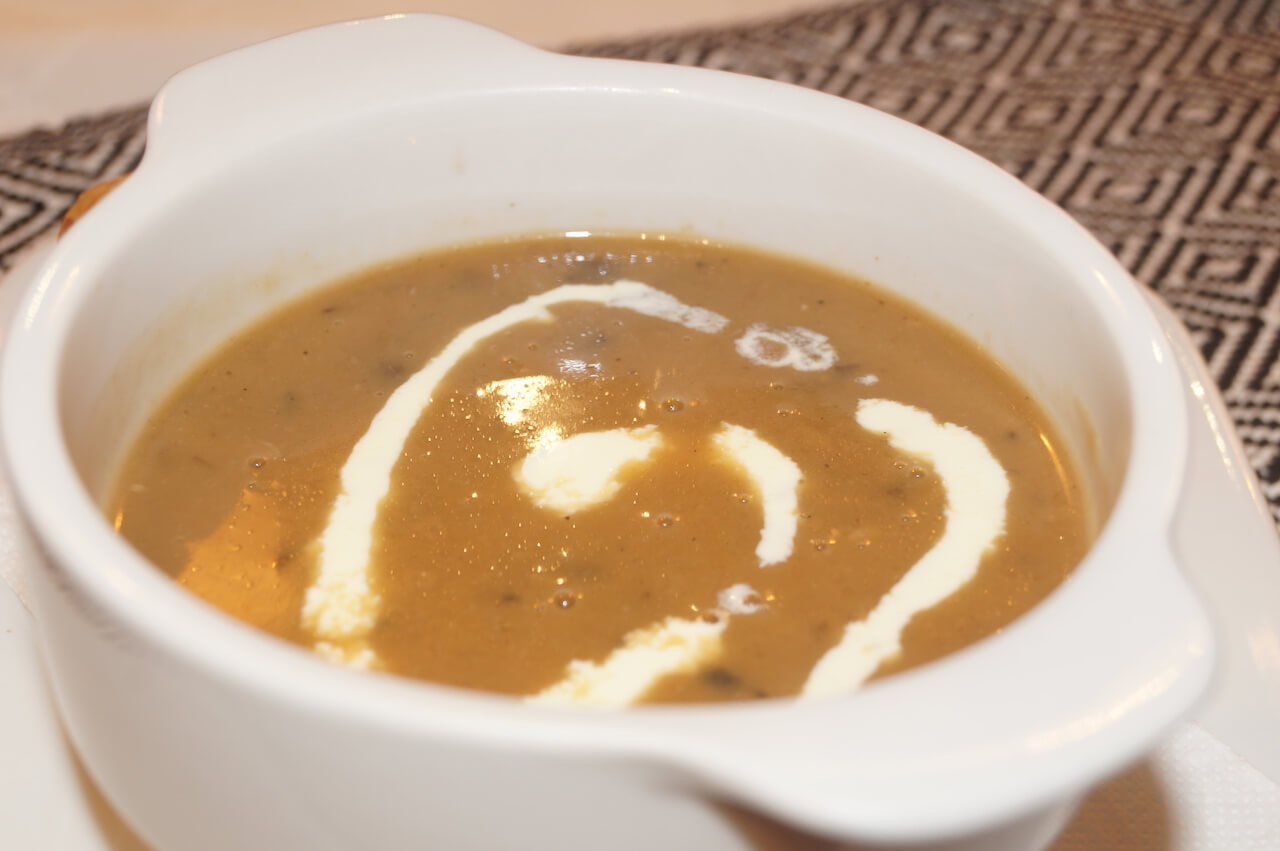 His six-year-old sister, Jean Huay likes their classic mushroom soup (RM12) which comes with fresh portobello, white button mushrooms with dried Parcini mushrooms in chicken broth, beef broth and cream. "I also like their lasagna," she added.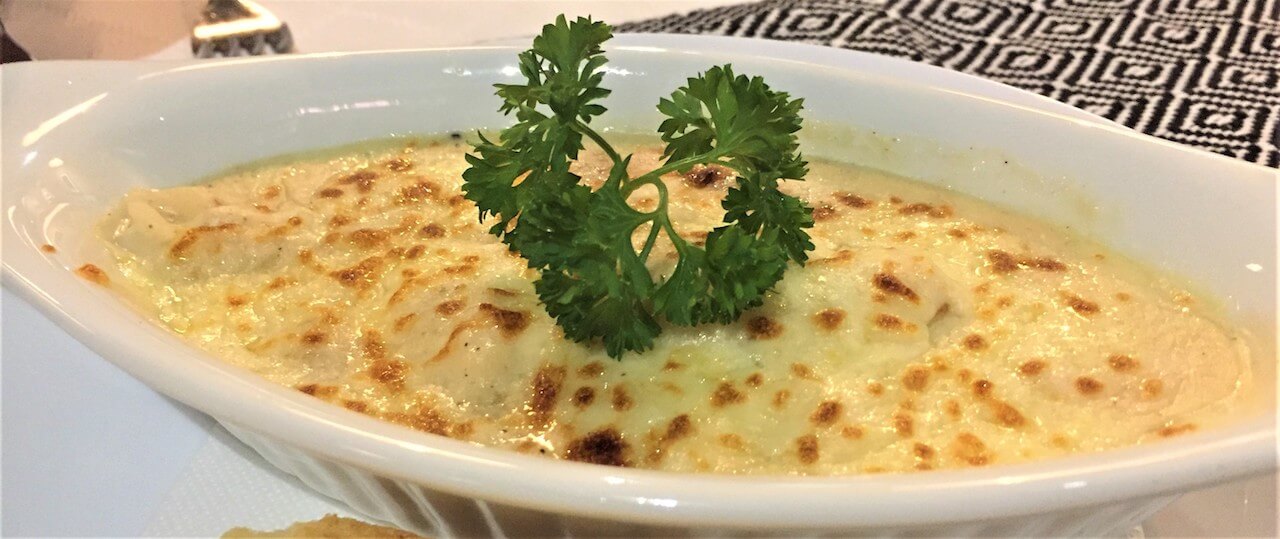 Indeed, their rolled beef lasagna (RM28) which is hand rolled De Cecco pasta, filled with minced beef, egg and ricosta cheese, topped with classic marina and above. In a last article I wrote about searching for a good lasagne, and I think I have found it here.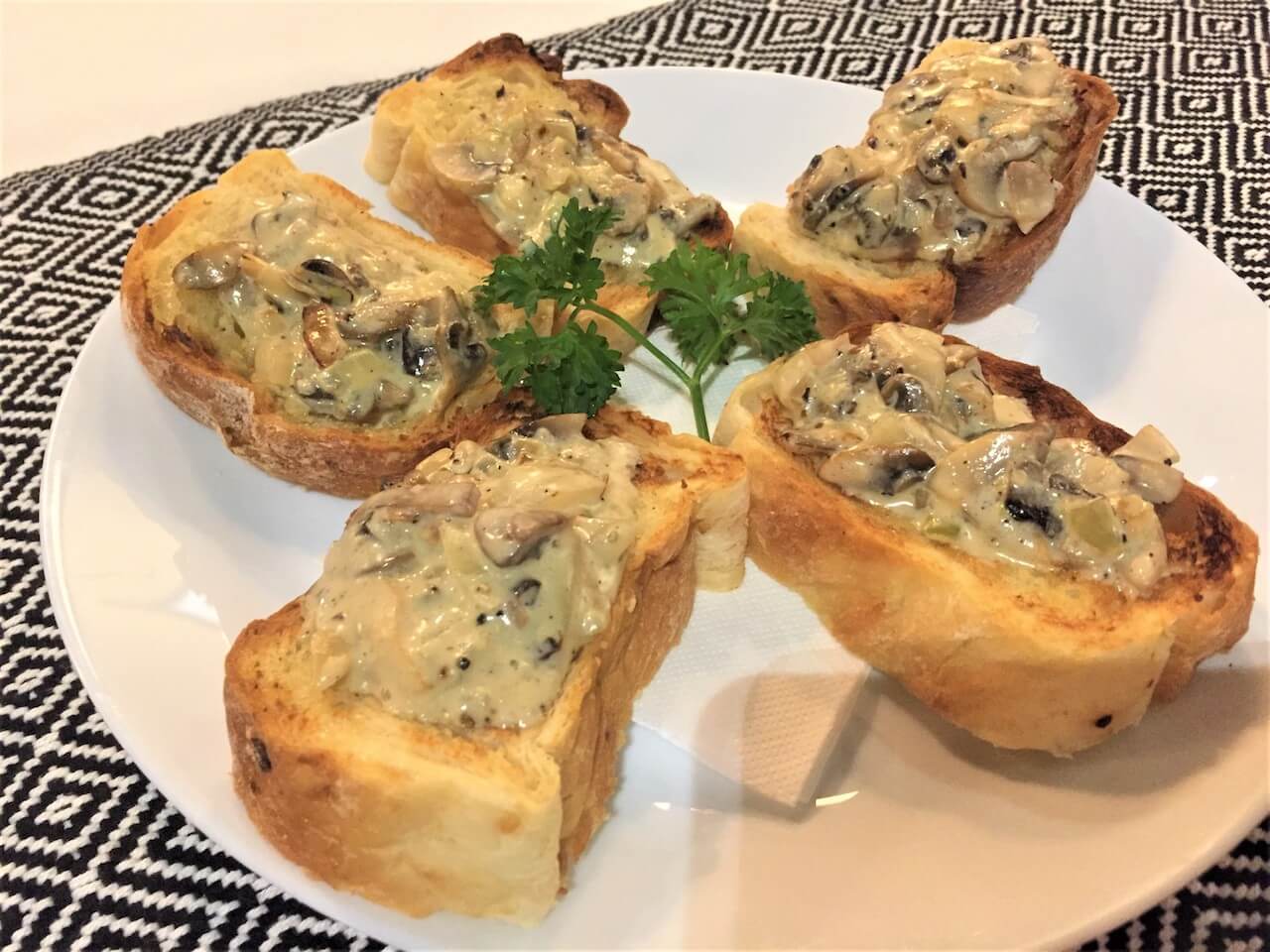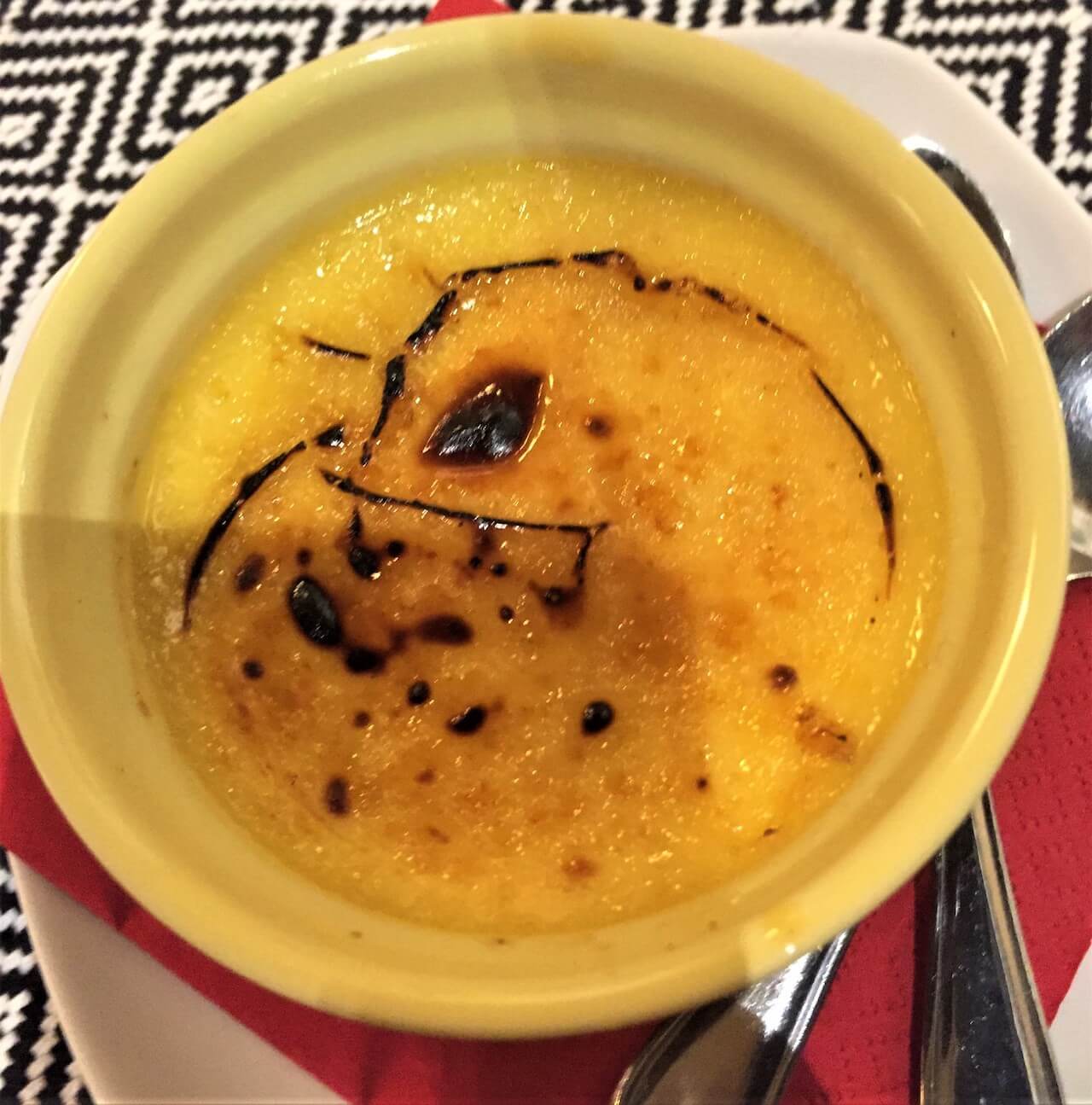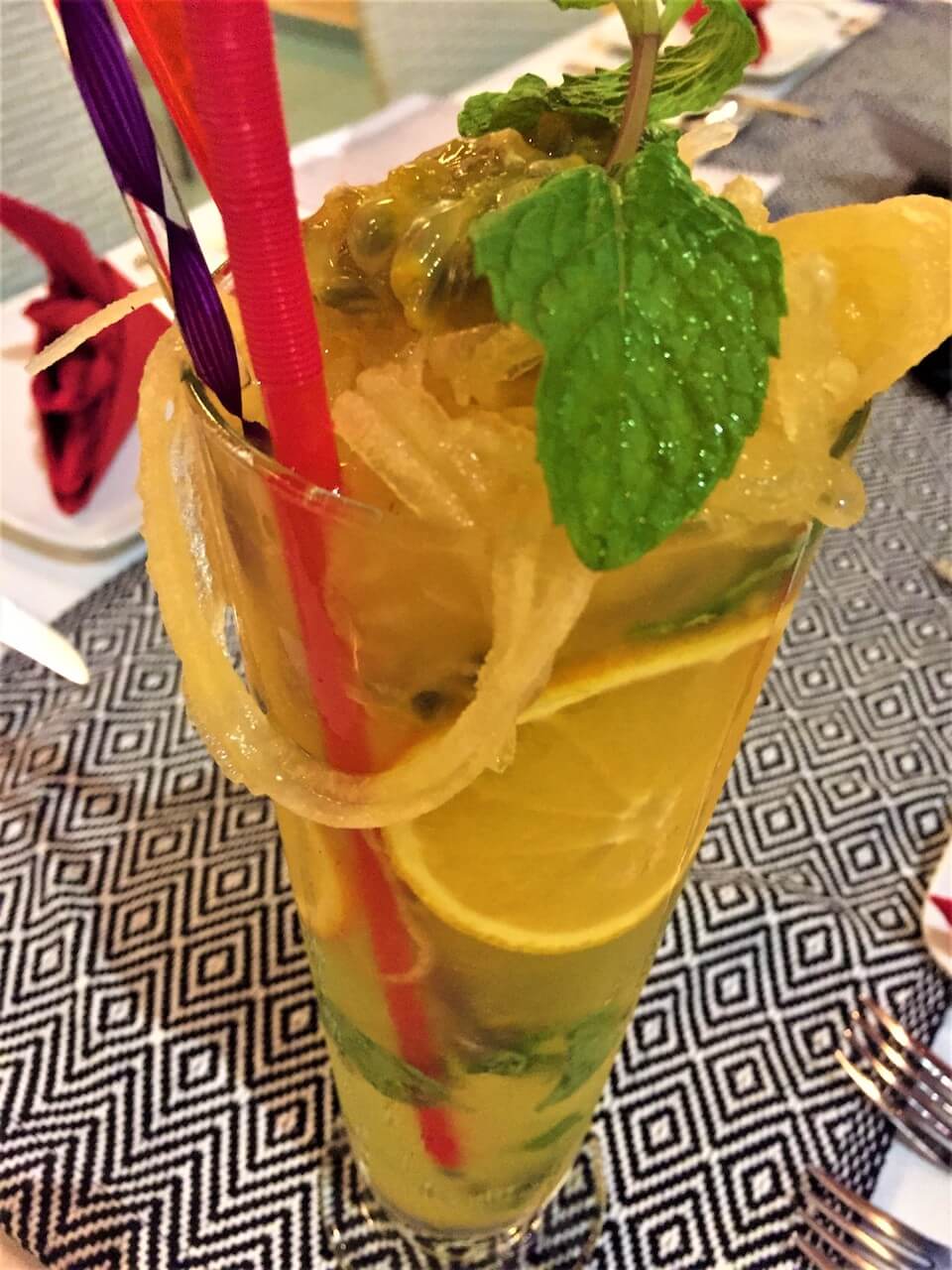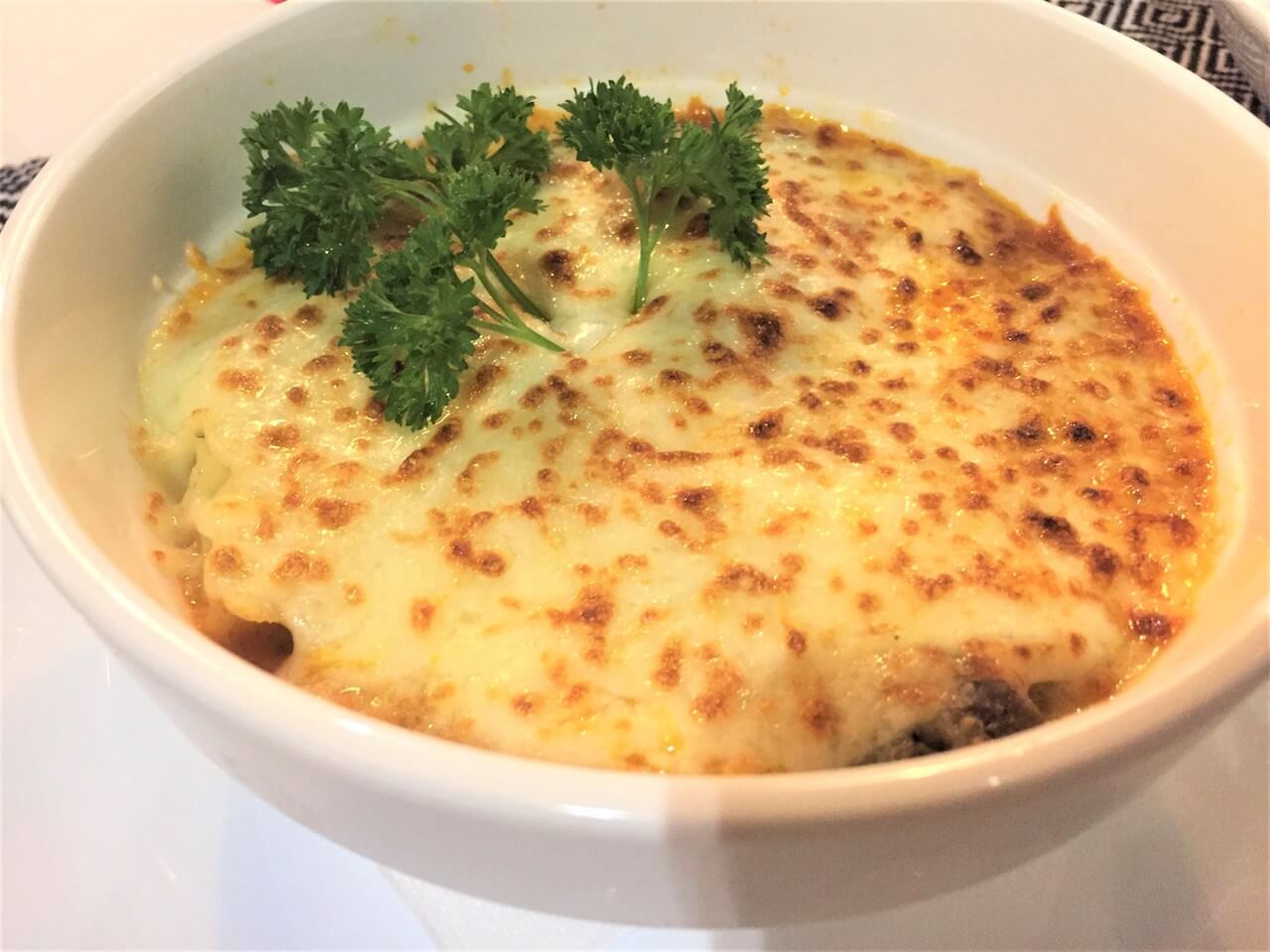 Now, for their appetizers, you should try their Mushroom Bruschetta (RM16) and crispy baked Potato skins (RM14), while for drinks, go for the honey passion fruit (RM9). They also serve Seafood Gratin (RM16) here.
Music background: Songbird by Kenny Rogers (by Colin Ng Soon Beng).
Read comments by 9-year-old boy about Simply Ribs here.