Energy Bowls will be featured prominently at Coffea Coffee from December 16 onwards targeting at the health conscious and fitness fans.
People patronising the gymnasiums in Desa Sri Hartamas and Mont Kiara would be happy to know that the Energy Bowls will now be available within a few minutes at the café.
And when all four signature Energy Bowls make the debut at two of its outlets (in Desa Sri Hartamas and Subang SS15) come Saturday December 16, you will be able to enjoy its Chocolate Warrior (RM17 inclusive of GST) which tastes like ice-cream and truly my favourite.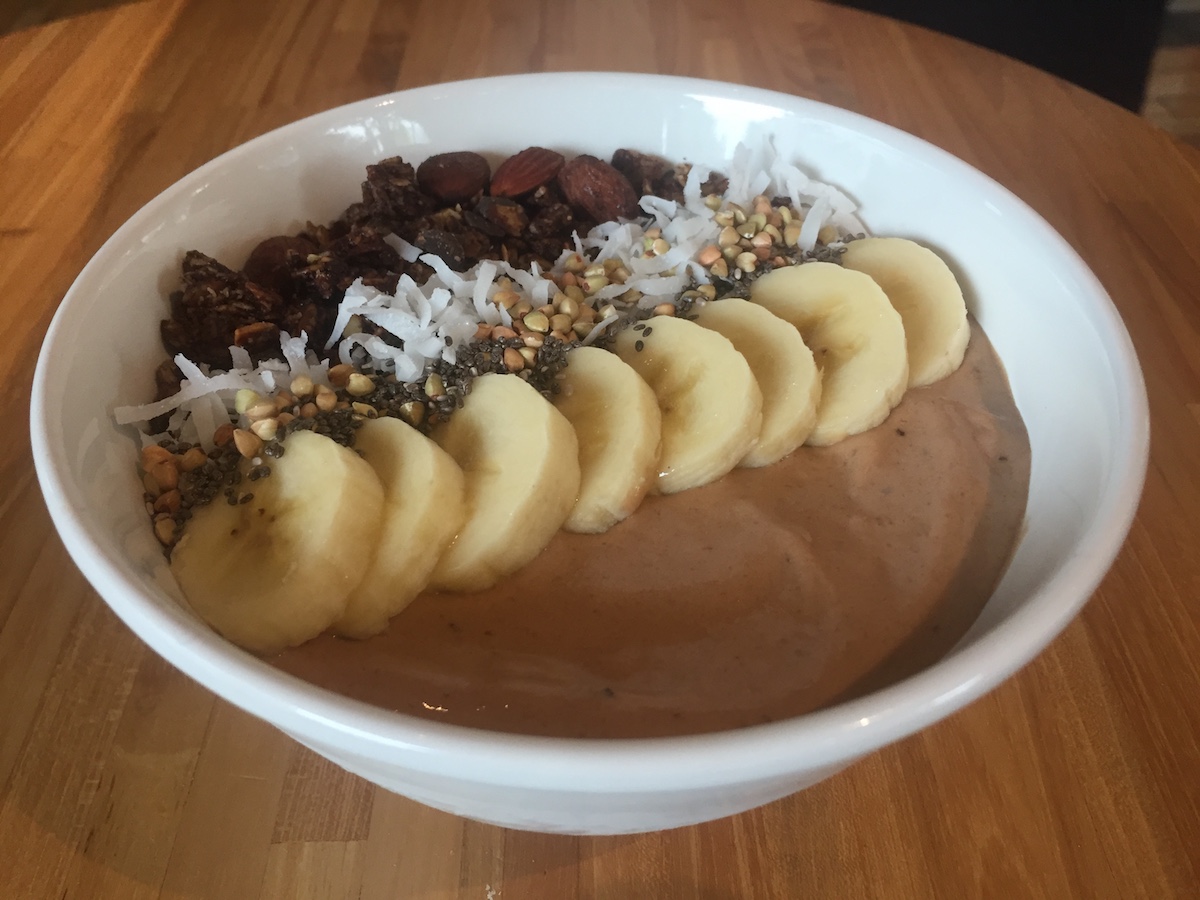 What is comforting is that it is not fattening, since the Chocolate Warrior is nothing but a cold (refrigerated) smooth blend of banana, peanut butter and cocoa powder, with toppings of banana, chocolate granola, peanut butter, drizzle, coconut flakes and buckwheat groats.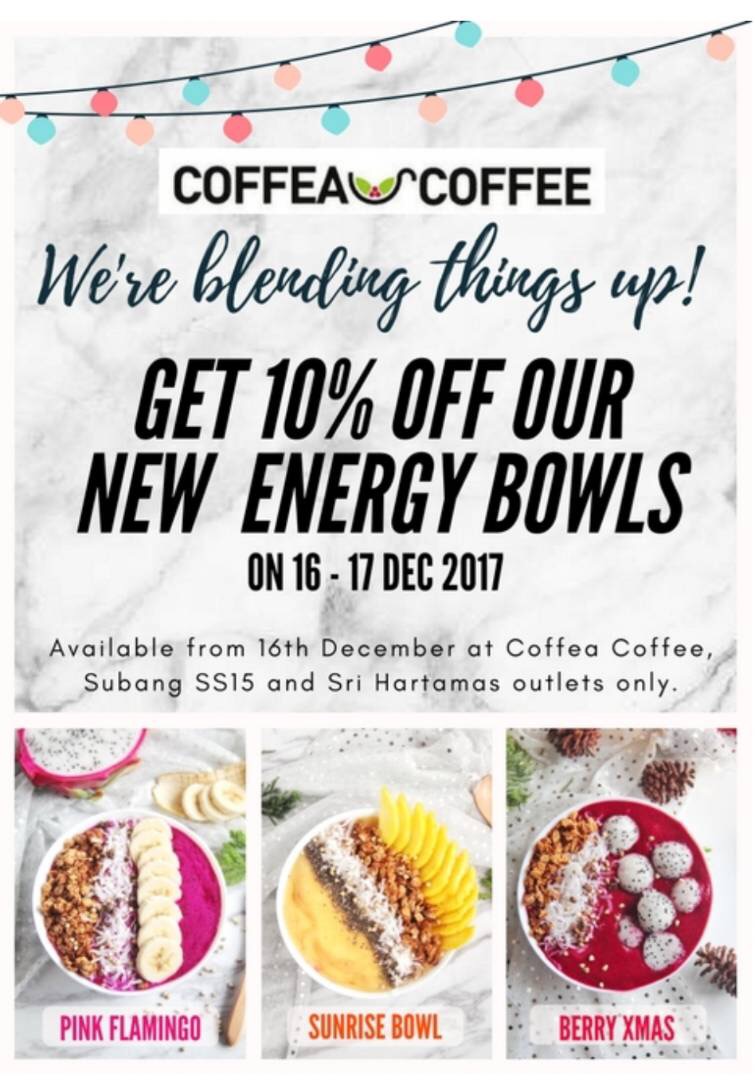 On both Dec 16 and 17, if you present the discount card (see pic) you will get a discount of 10 percent and tell them that you read about it in Malaysiakini.
It is easy to understand that it is not always possible for cafes and restaurants like Coffea Coffee to go fully on health food, but this new range of health food is a good starter.  
Their other Energy Bowls are Sunrise Bowl (what a name!), Pink Flamingo and their Christmas special — the 'Berry Xmas' Energy Bowl.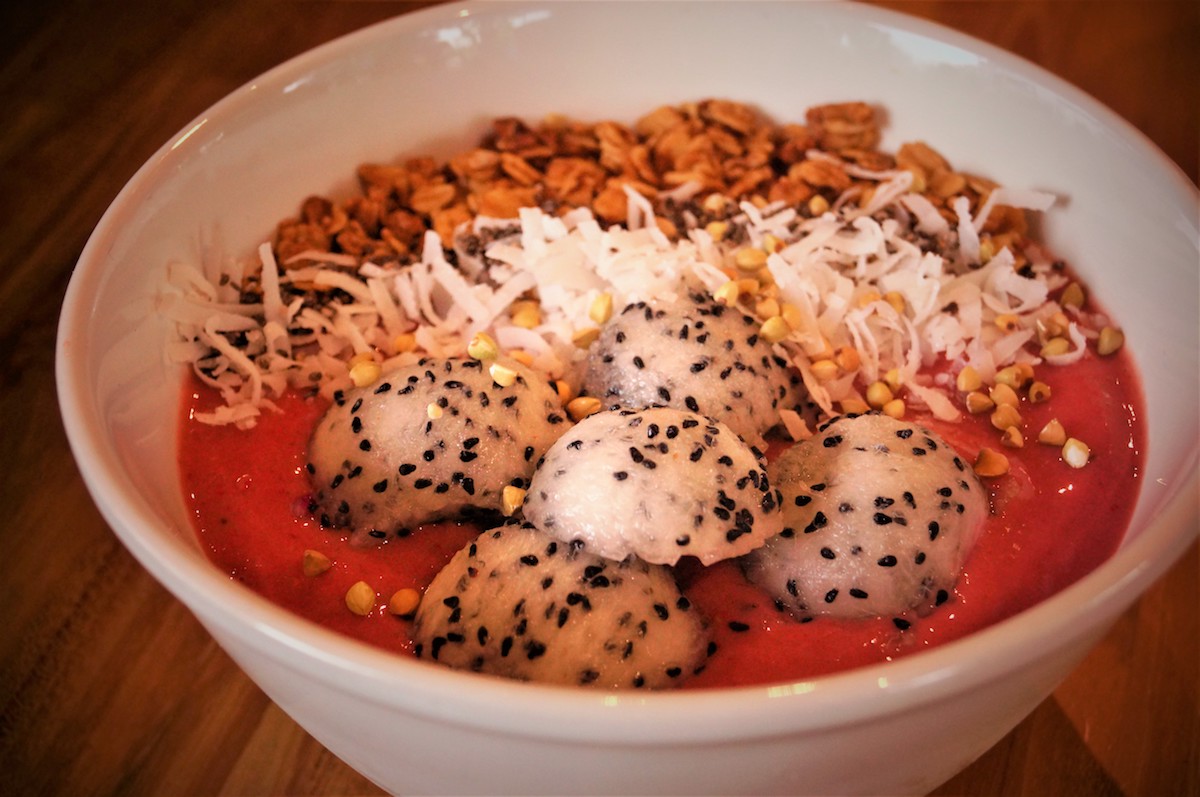 The Sunrise Bowl has all three tropical fruits in the blend – banana, mango and pineapples with toppings of mango, apple crumble granola and coconut flakes and chia seeds.
For those who love dragon fruits, the Pink Flamingo is also a good choice because my children and I have tasted it and found it yummy. It is a blend of pitaya (red dragon fruit), pineapple and banana, with banana, apple crumble granola, coconut flakes and buckwheat groats as its toppings.  
For those who love raspberries for health reasons, their Berry Xmas is a good choice. Banana gives it a good sweet base. Toppings include white dragon fruit, granola, coconut flakes and buckwheat groats.
For their usual meals, their Pasta penne with creamy chicken mushroom (RM15) is a favourite with the children, as it is both cheesy and creamy. I tried a bit of all their pasta and found this to be particularly good, and decided to let all four children with me to finish up everything, while being watchful of my cholesterol level, I took the Caeser Salad with Poached Egg and Grilled Chicken (RM12) and tasted a bit of everything.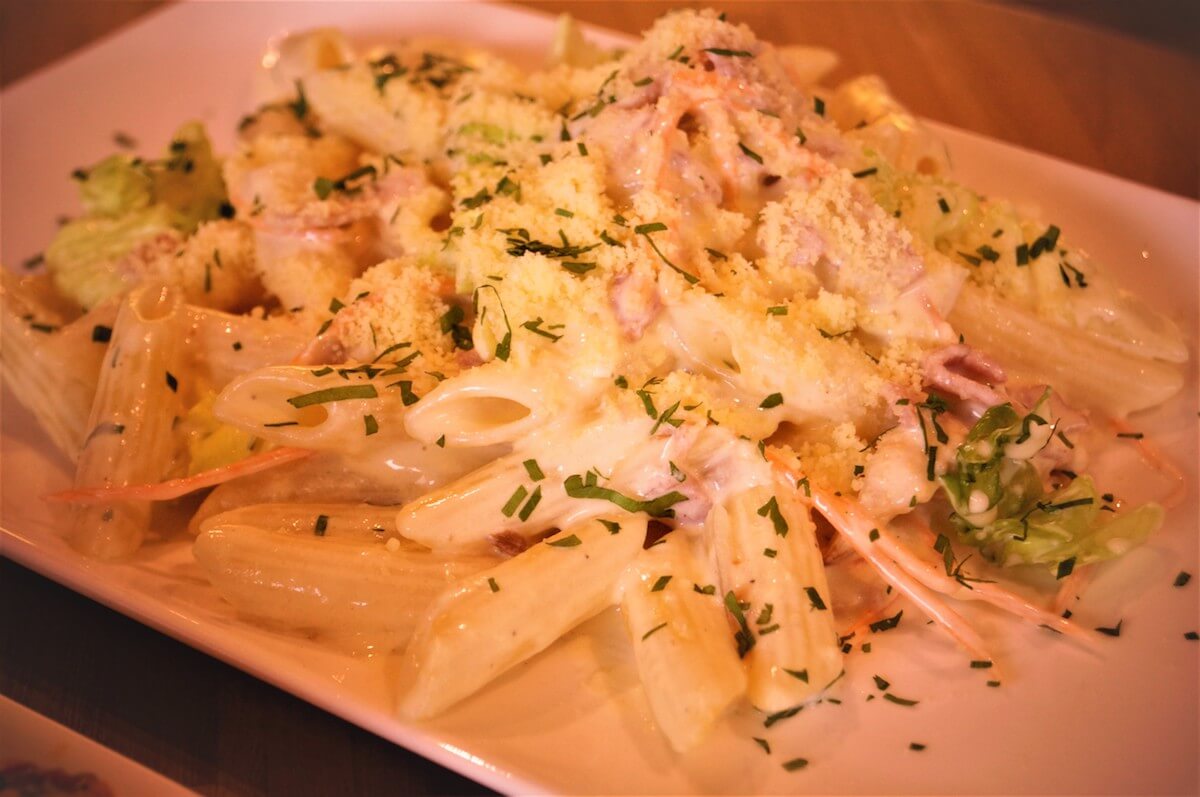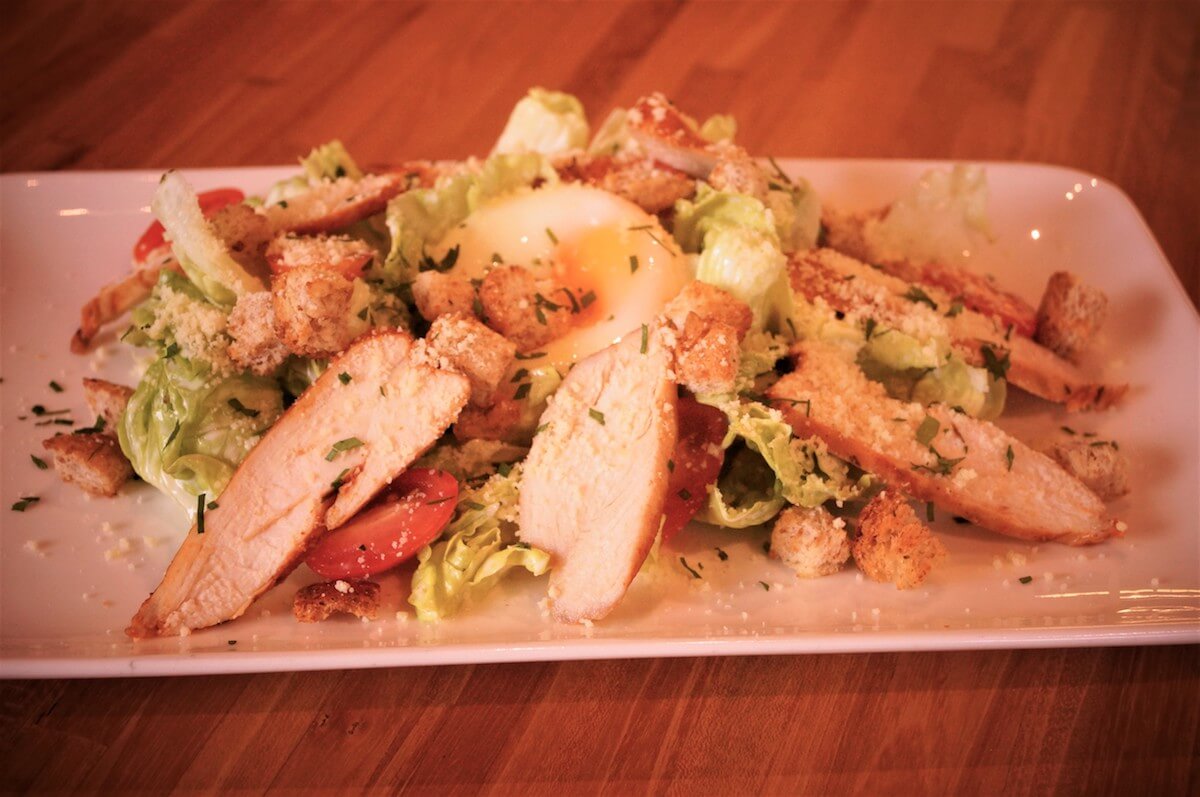 The Aglio Olio (RM 15) looks good but slightly spicy for me, but surprisingly, the children love it, along with their waffles, which come with either a scoop of ice cream and choc sauce, or with egg benedict, ham and cheese (RM12.90).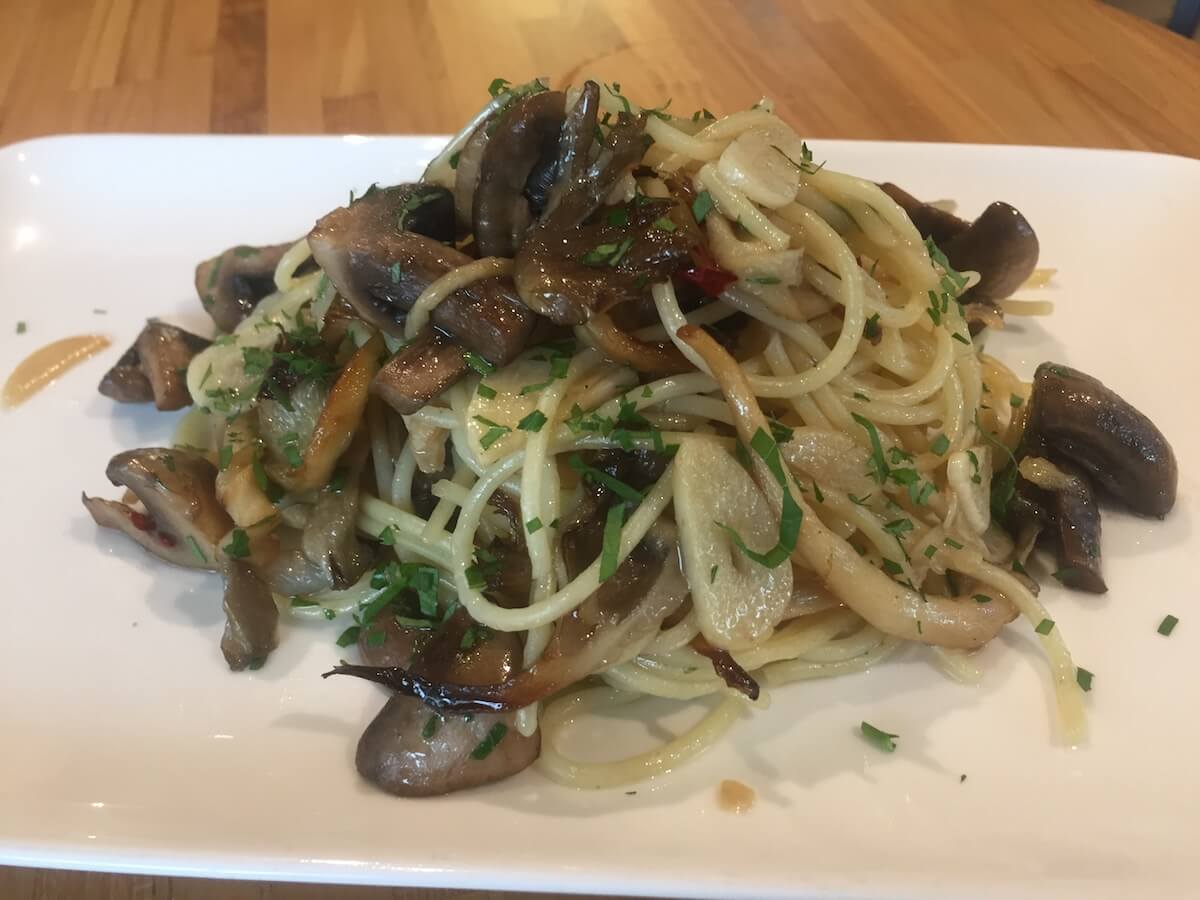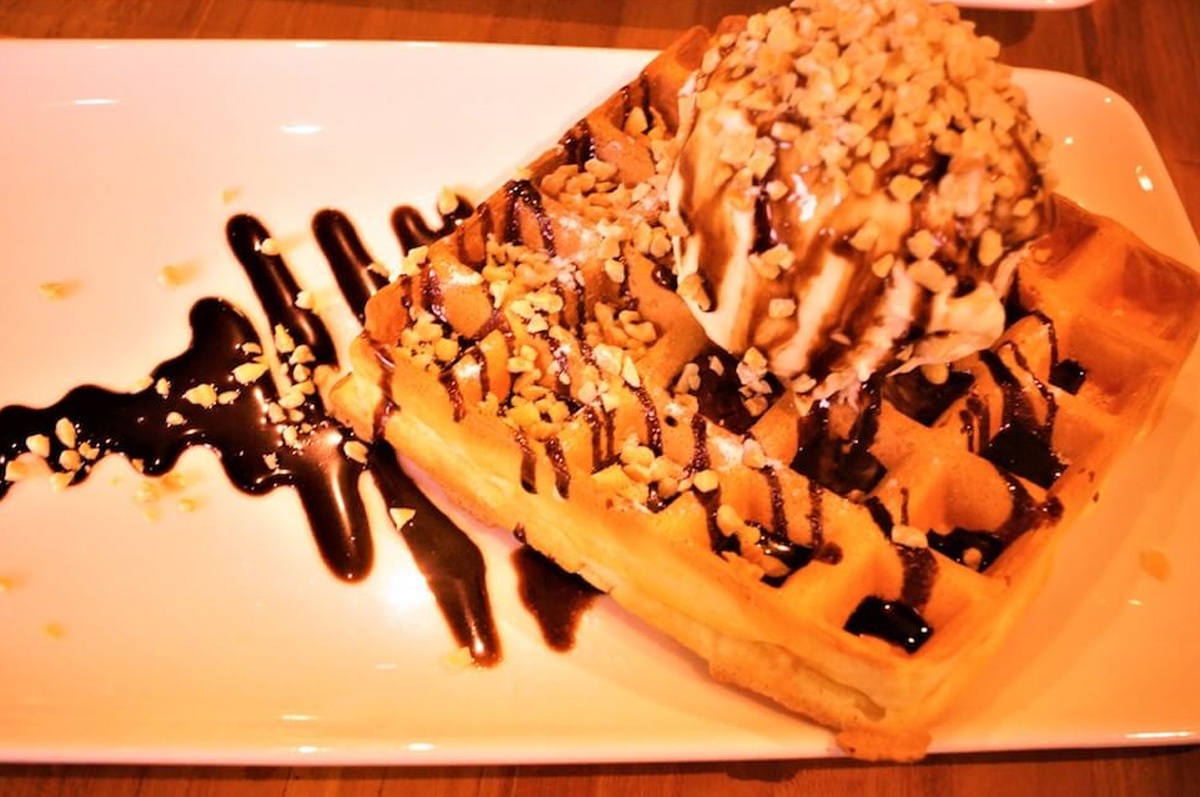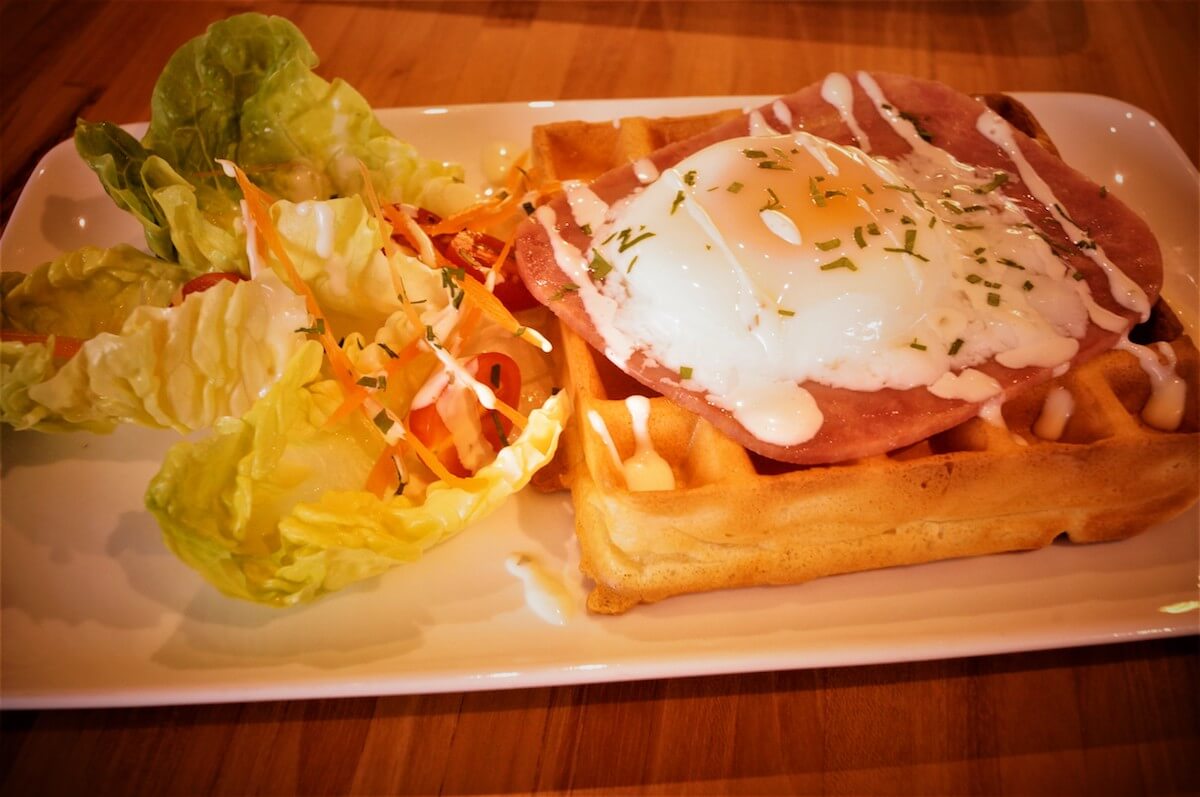 For all-day dining (the café is closed at 12 midnight on weeknights and 1am for weekends), their pastry puff with chicken curry (RM11.90) and pastry puff with creamy chicken mushroom (RM11.90) are good to order along with their Latte with Peanut Butter (try this unique cold drink at least once and you will love it).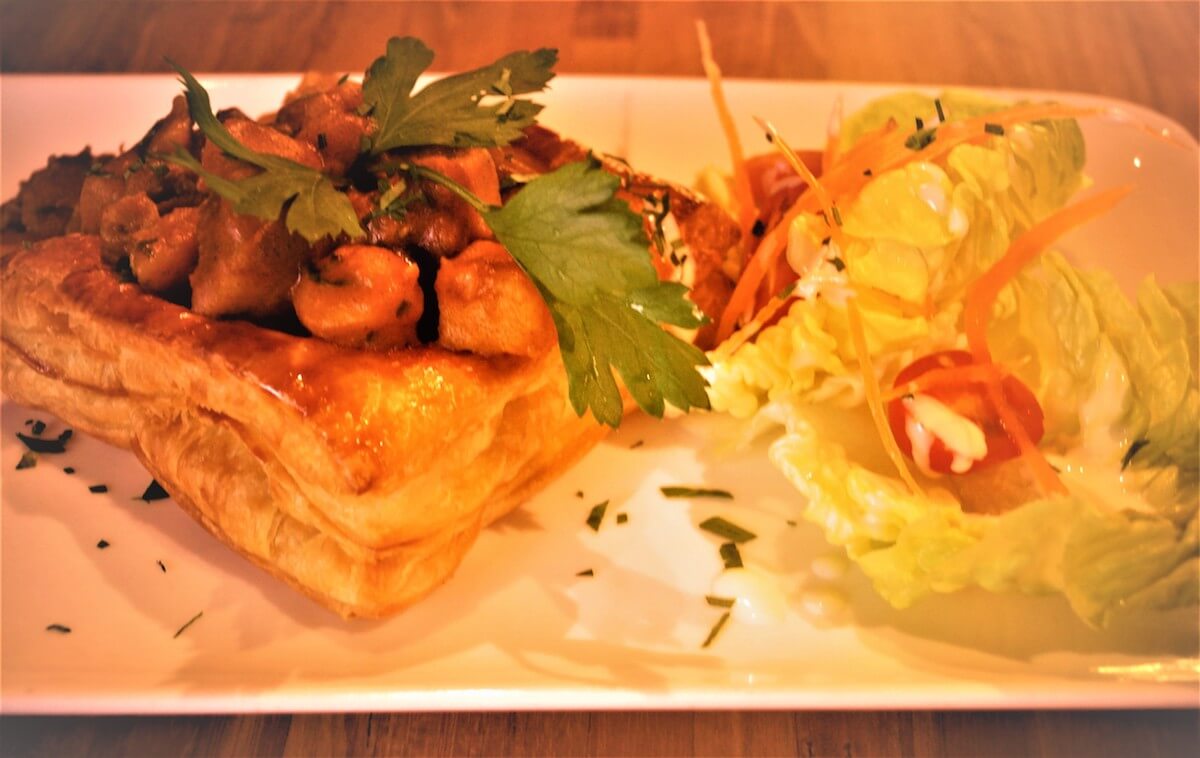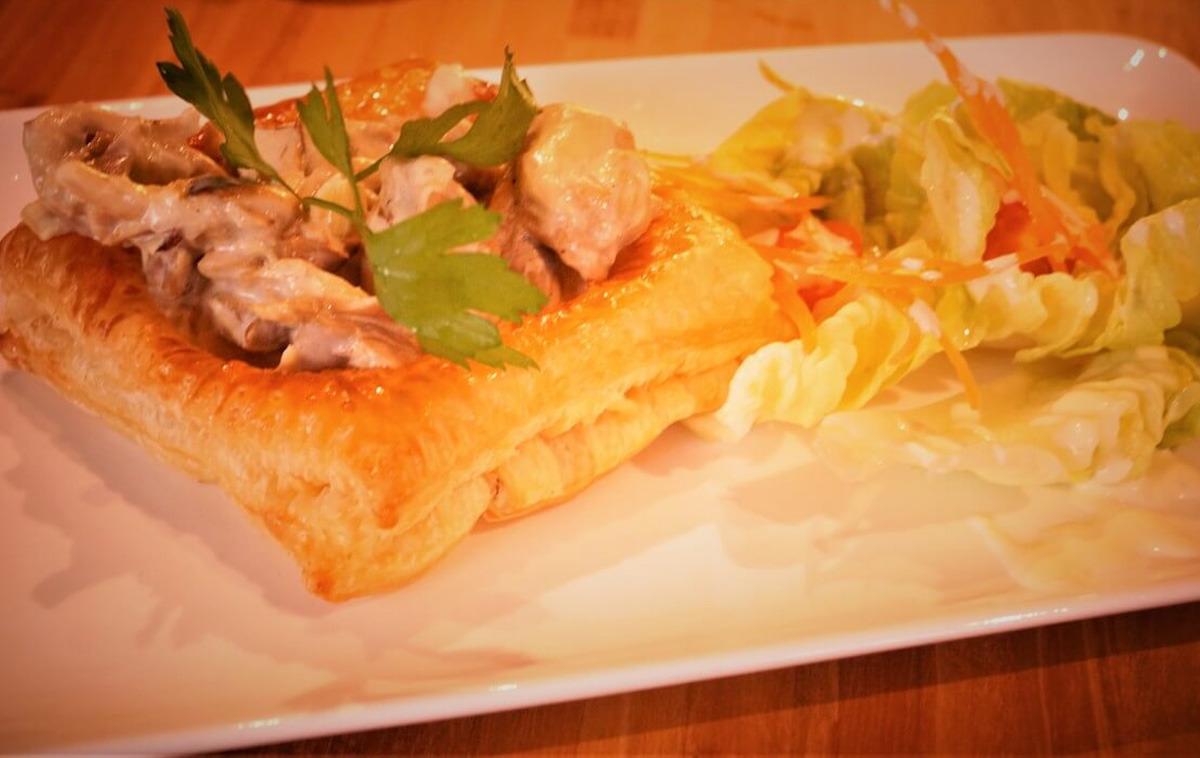 Since Mont Kiara has a few international schools, Coffea Coffee with its English Breakfast (RM18.90) is ideal for teenagers who want to have a good breakfast before they start school. It is easy to pick up the breakfast pack if you pre-order the food.
They also serve Pasta chicken pesto (RM15), Panini with smoked chicken & cheese (RM17.90) and Lasagne (RM12).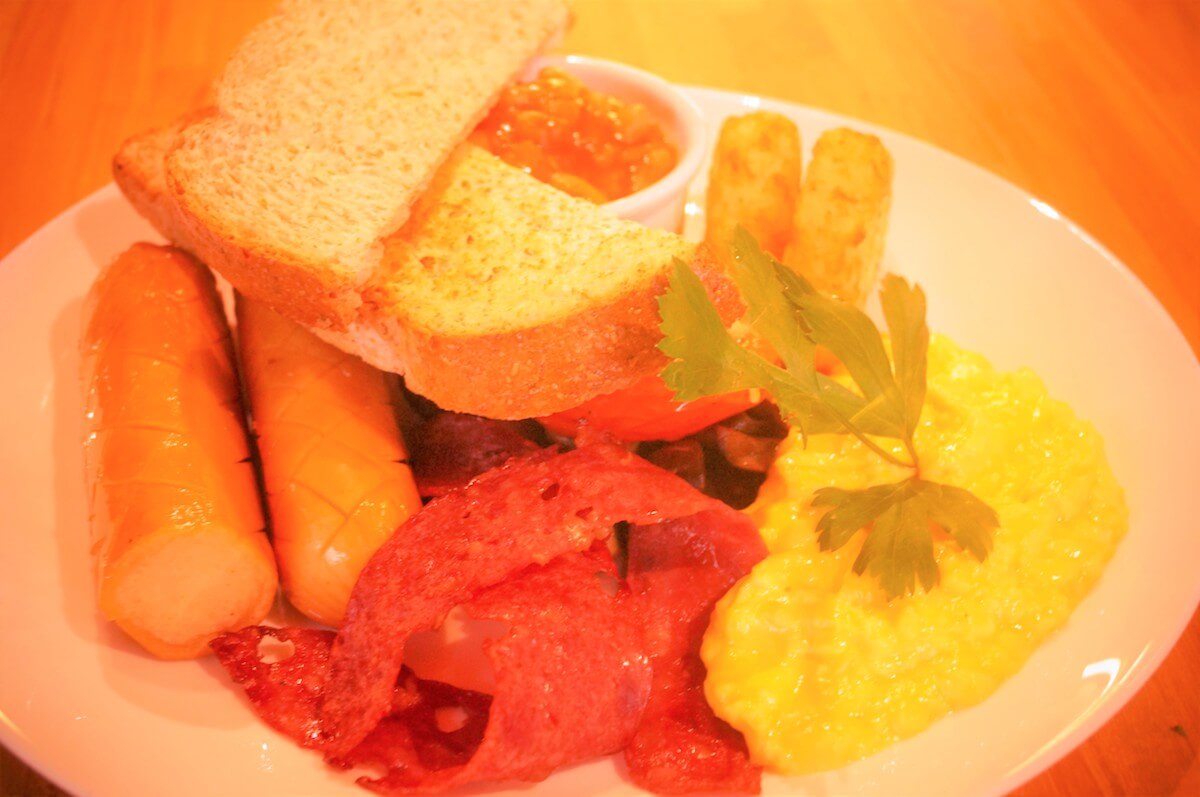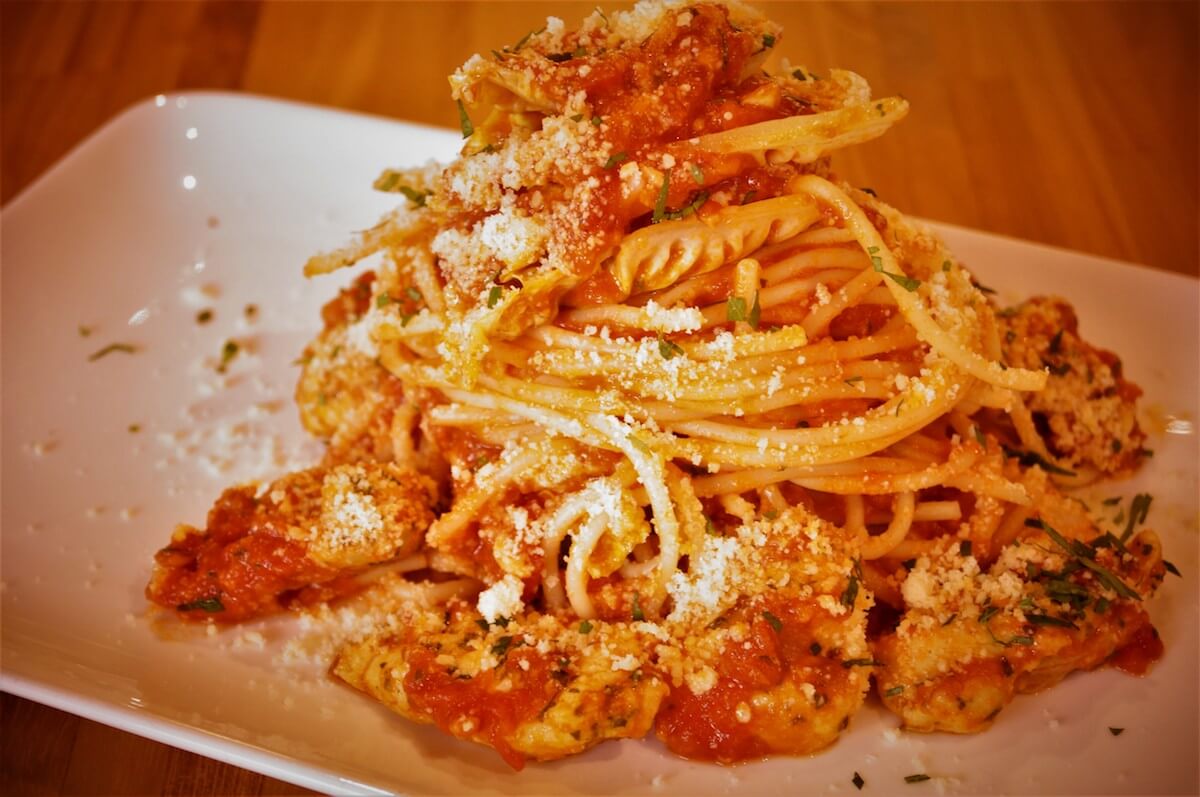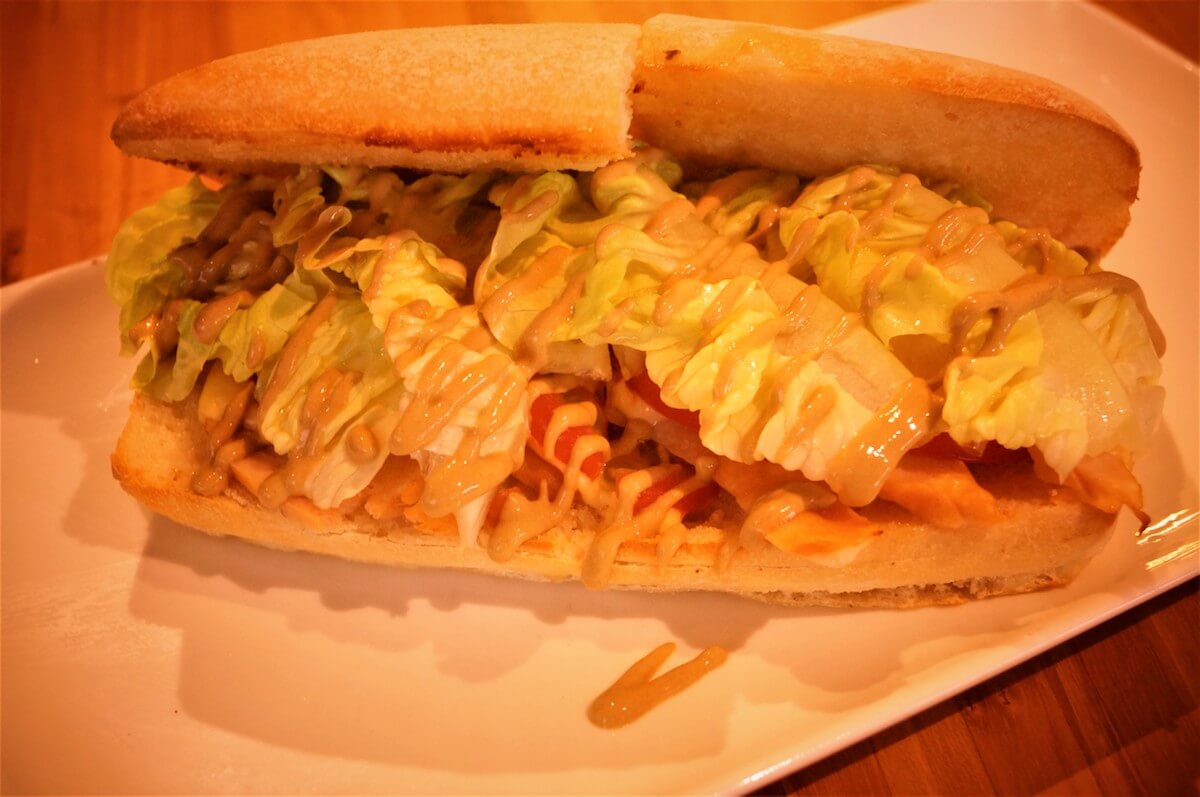 The children love their pasta here and prices for a place like Mont Kiara and Desa Sri Hartamas are still surprisingly below RM20; therefore, this is a good place to stop over either before or after a visit to the National Science Centre
Coffea Coffee Sri Hartamas is located at 1, Jalan 26/70a, Desa Sri Hartamas, 50480 Kuala Lumpur, Wilayah Persekutuan Kuala Lumpur  
Subang Jaya outlet:  A-10, Jalan SS 15/4d,, Ss 15, 47500 Subang Jaya, Selangor
Tel: 03-6206 5510

Business hours:  Mon, Tue, Wed, Sun 8 am – 12 am / Fri and Sat 9 am – 1 am
Waze location:  https://www.waze.com/livemap?zoom=17&lat=3.1625&lon=101.64855
Facebook: https://www.facebook.com/CoffeaCoffeeMY/
Google Map: https://goo.gl/maps/WV9ArdGvd1N2