If you are a fan of Penang curry mee, and you do not know where to go for a good bowl of the well-known island cuisine, you cannot go wrong if you look for this simple coffee shop at the intersection between Lorong Seratus Tahun and Lebuh Nanning.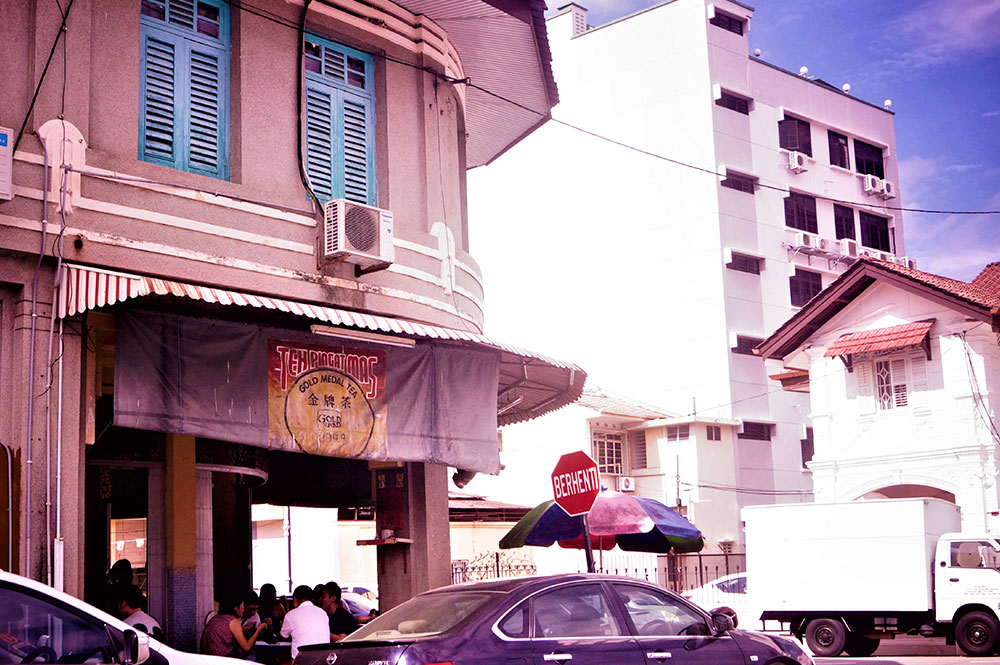 In fact, there is not even a fanciful signboard on its façade, but (let's just call it) Restoran Penang Curry Mee Lorong Seratus Tahun is one of my favourite eateries when it comes to Penang curry mee.
It is now easy to locate using either Waze or Google Map although it is located at a quiet part of Georgetown; on a weekend, there are not many cars, but its regular customers know exactly where to find their favourite curry mee.
Most of the Penang foodie fans whom I have spoken to have grown to love this particular version of the Penang cuisine. In fact, I am not surprised some of them are using this as the benchmark, for what they consider as 'good' Penang curry mee.
Here, they only use a pale white and watery curry stock instead of too much of the santan stuff. Usually, I take away the cubes of pig's blood jelly, but I do not mind the blood cockles, cuttlefish, prawns and tofu puffs.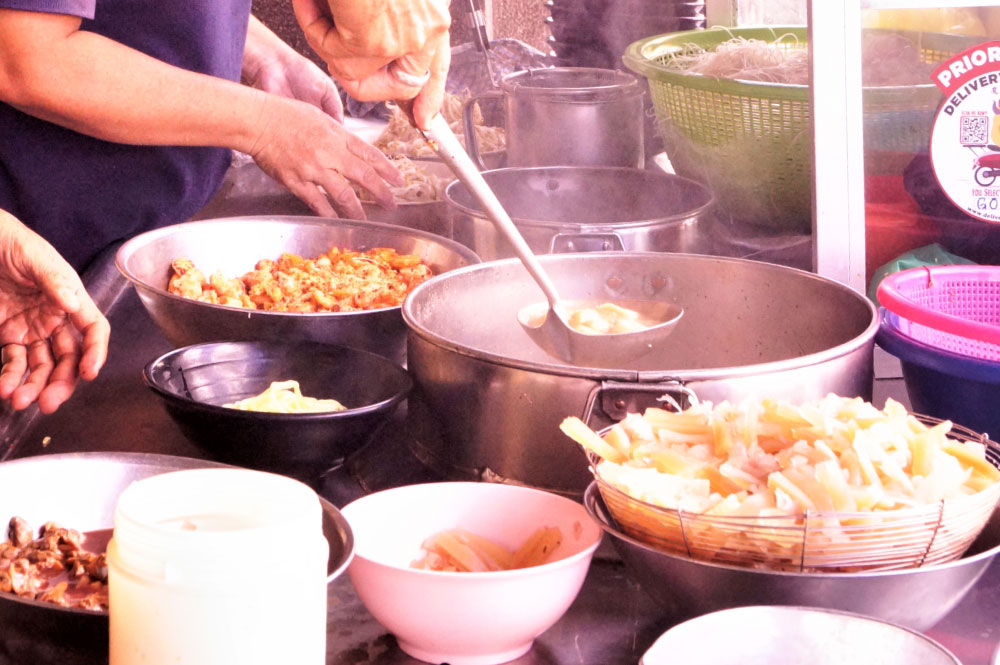 Not every Penangite, however, can accept the pig's blood jelly or the blood cockles, but the stock that they use, even without their specially concocted chilli paste, is delicious.
Some do not even consider this as their 'best' curry mee; they prefer the one in Chulia Street. So, no two persons' tastes buds are the same.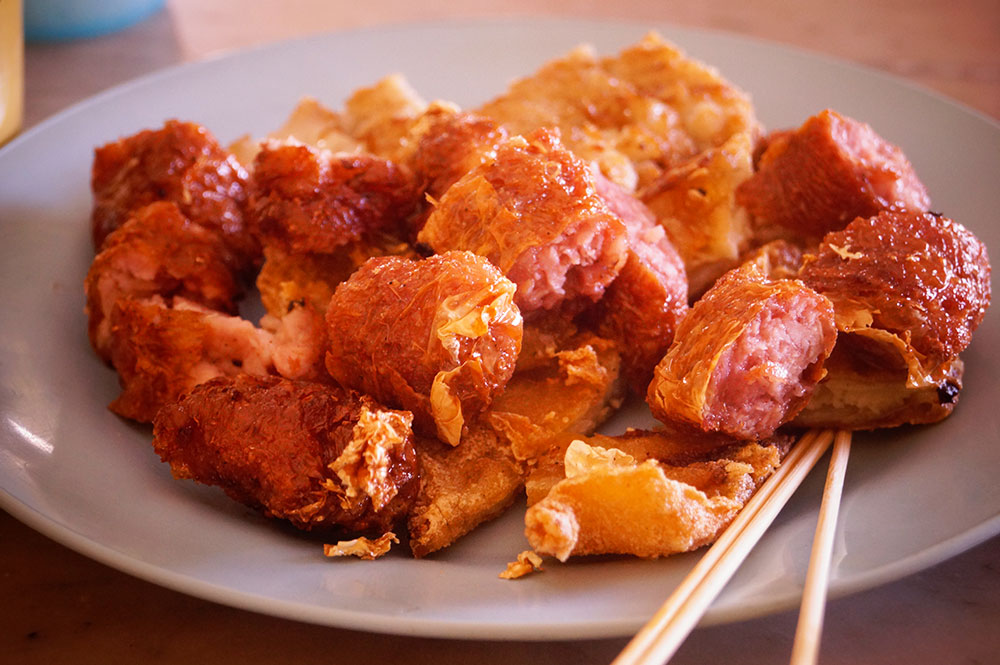 To me, it is the chilli paste that really makes the difference. The secret recipe has been with the family since the business started over three decades ago, when the dried chilli was grounded and fried in oil to give it a special aroma and spicy flavour.
What I like about this place is that they allow their customers to put in as much of the chilli paste they want depending on how spicy they like their bowl of noodles to taste. The paste is provided in a stainless steel bowl on each table.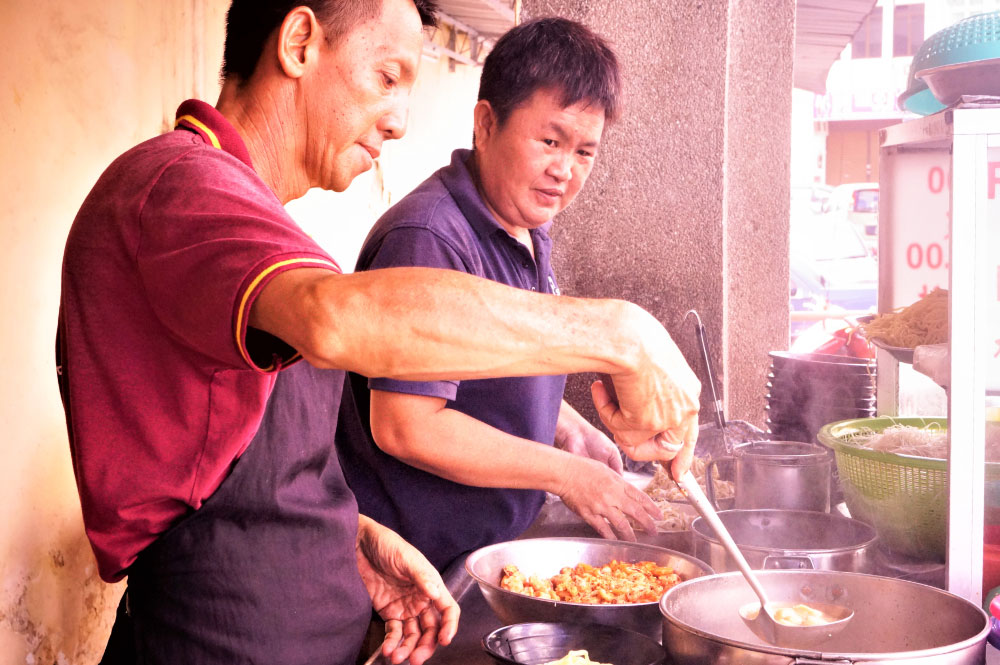 The other thing I like of the people who are now operating the business are very simple and nice people. Although the coffee shop is already in the limelight where good food in Penang is concerned, I presume that they are easy to talk to as they appear not to be putting on airs.
When I asked for permission to take a photograph of them, one of them just waved to me and smiled. They are probably the most down-to-earth persons that I have seen in the food business. Unfortunately, they appeared too busy to chat and we were also in a hurry to go off.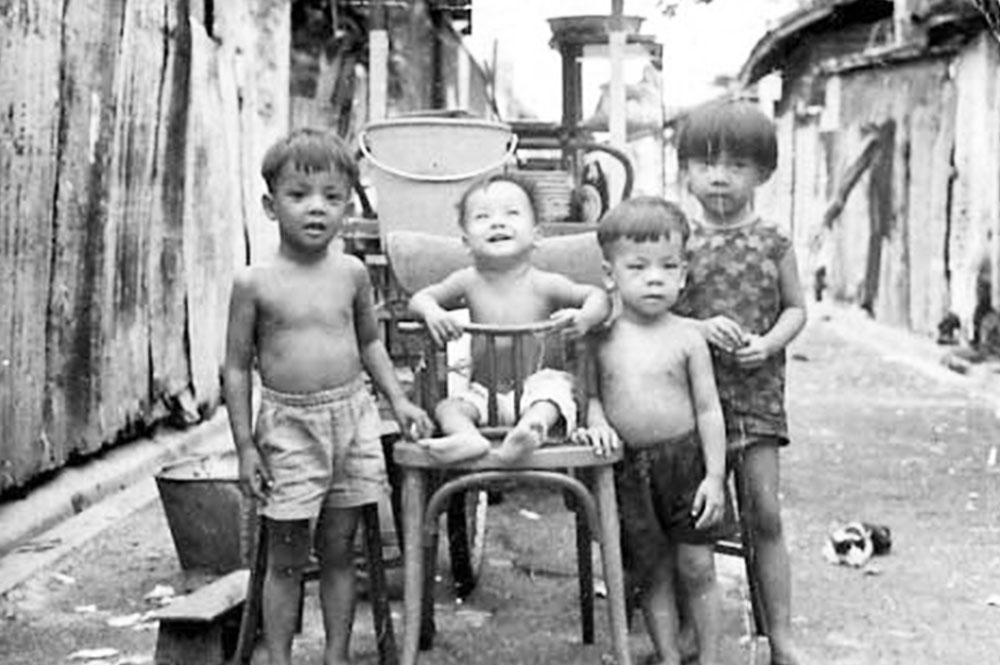 Based on my own research, the original curry mee business was operated from a simple food cart in 1960 by a gentleman, the late Moey Saik Kooi, who is fondly known to his customers as Uncle Moey.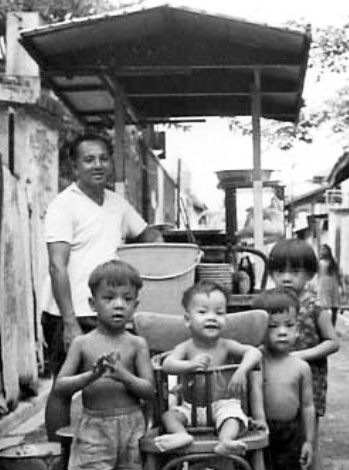 His curry mee became well-known that the business had to move to where it is currently located, where the eldest son, Kok Keong still runs the business.
So, we are in fact talking about a family food business that has survived nearly six decades, and based on my observations, a number of the people eating here are their local fans who are probably into their seventies. I can only guess that they have been regulars for many years.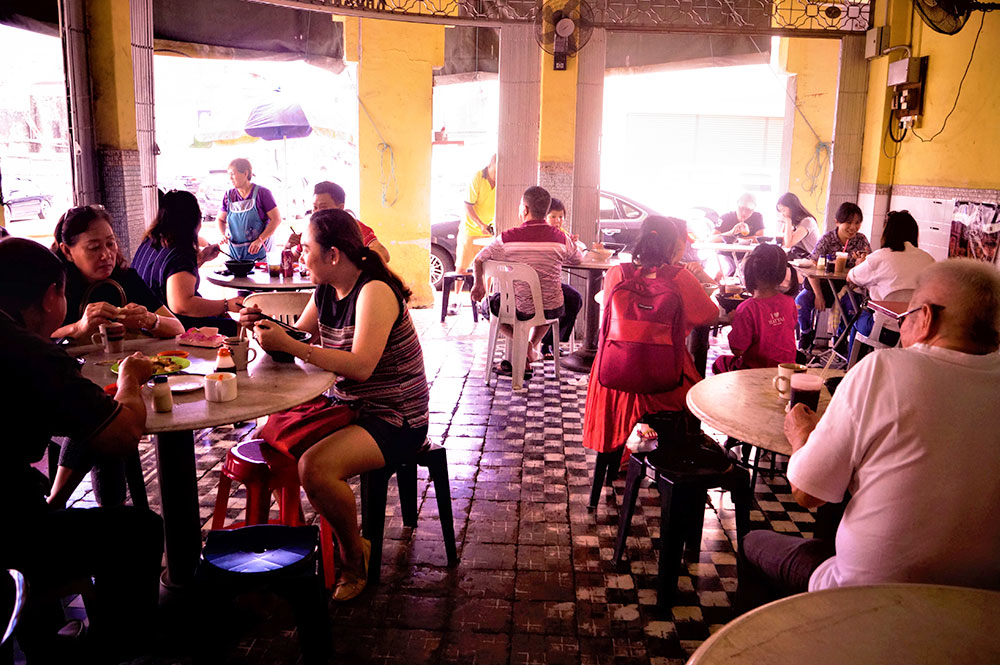 This explains why the restaurant is frequented by Penangites who are back to their hometowns, and wherever they are, they still talk fervently about Lorong Seratus Penang Curry mee.
There is, in fact, now several Lorong Seratus Tahun restaurants. Its branch in SS 2 Petaling Jaya is operated by Kok Keong's brother Kenny and his wife, Chan Lye Ho since 2000.
The others are licensees and located at Taipan, Publika food court and The Scott Garden at Jalan Kelang Lama, which serve authentic Penang cuisine, which includes a lot more varieties compared to the original outlet at Lorong Seratus Tahun.
Restoran Lorong Seratus Tahun
Curry Mee