Fancy this: a bowl of Penang curry mee for just RM4 – and not in a small town, but in the Klang Valley!
There's only one catch. Because it's so good, you have to get to the Lim Sisters coffee shop before 10.30am, or all of Khaw Joo Tiang's Penang prawn mee and curry mee may be sold out.
Khaw, who goes by the nickname "Leng Ma" (pretty mother), serves the Penang curry mee with a spoonful of chilli sambal mixed into white coconut broth. It also comes with brown squid, blood cubes and cockles.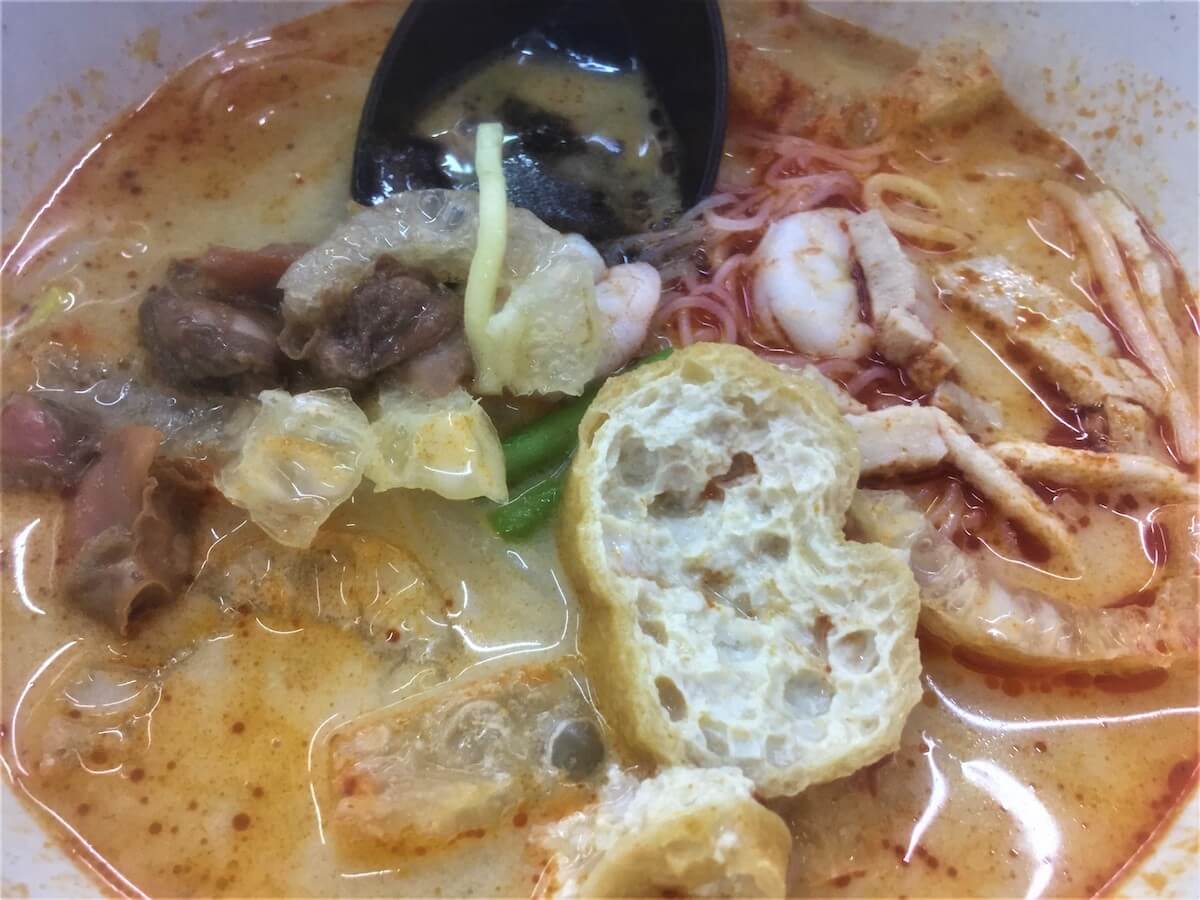 Portions aren't the biggest, but it's enough to give most people a hearty breakfast. Or if you're craving for more, you could opt to add additional noodles, only for an additional 50 sen.
According to Khaw's son, Vincent Ng, they have maintained the low prices for a long time.
"The stall has been operating even before I was born. We have tried to maintain the prices for some time now. It is the volume that helps to sustain the business."
Even better is the fact that unlike some hawkers, Khaw still does the cooking herself, waking up at 4am in the morning to prepare the special broth.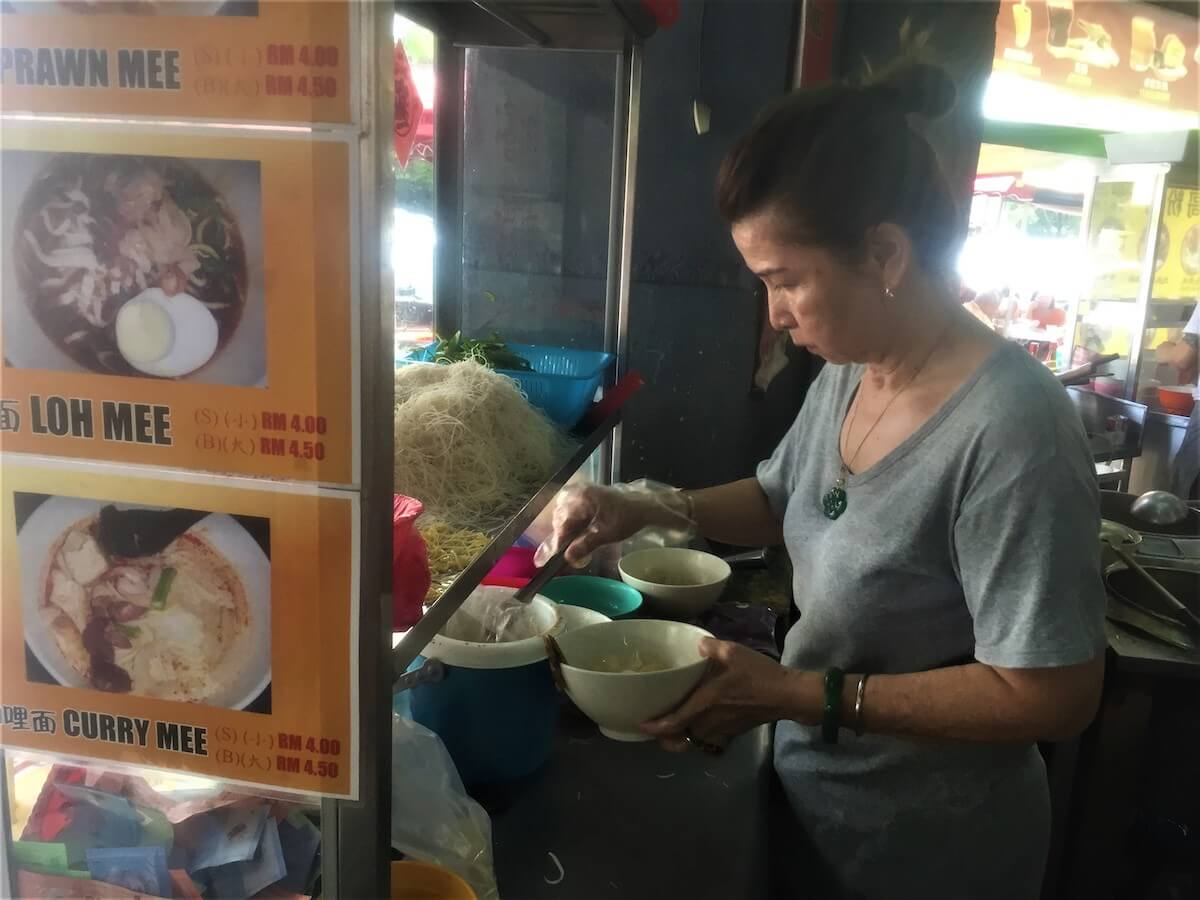 Hailing from Butterworth, Khaw and her husband started selling Penang curry mee in the 1970s. They made the trip to Petaling Jaya in the 1980s, selling only prawn mee, before setting up shop in Subang Jaya.
Now, her stall is located in Lim Sisters, Taman Sri Bintang, right next to SJK (C) Kepong 3. But have your GPS at the ready, because finding the shop would be difficult otherwise.
Ng, who also goes by "Ah Hong," helps his mother at the stall six days a week. And it looks like the help is appreciated, because the stall appears to be the busiest in Lim Sisters, with waiting times of up to 20 minutes on busier days.
"Despite the prices, my Mom still tries to maintain the quality of the curry mee to satisfy the taste buds of her regular customers."
Some may be put off by the general ambience of Lim Sisters, which tends to become as crowded as any other famous coffee shop in the Klang Valley. But just one taste of the curry mee will drown out the din of the crowd.
Besides curry mee and prawn mee, Khaw's stall also serves Penang loh mee.