Do you find it a challenge to eat healthy at work?

Are you more likely to snack when you are in the office?
We spend most of our time in the office during weekdays so it is pretty important to make eating healthy a habit that's doable for your 9 to 5.. I've got a few suggestions here for you, they are catered for different ones of you with different needs; the snackers, the diet coke drinkers, the busy bees, the foodies…
---
Idea #1: Pack them blenders!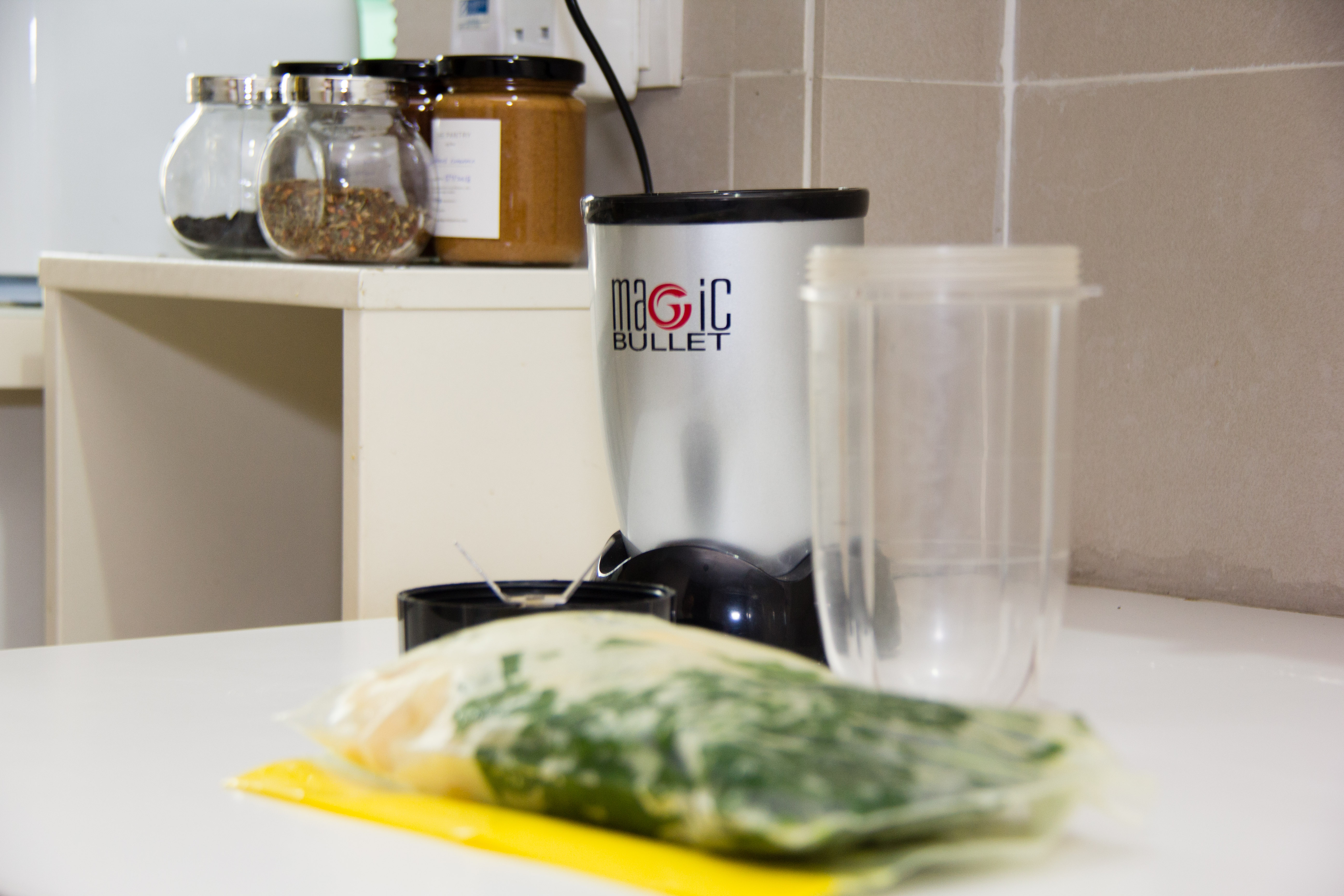 Give your blender a permanent home in your office pantry. Yes, I'm talking smoothies.. Instead of skipping your lunch or grabbing that snickers bar from 7-11, try this out.. It is the perfect lunch for those who are always on the go and just do not have the time to sit down for a meal. It takes 5 minutes or less to make one. If you have time for a toilet run, you've time for this! 😆
All you need is:
👉 a blender! Magic bullet is what I use. Plus points?☝️Portable✌️Easy to clean.
👉 a pack of frozen fruits, seeds, and vegetables
And, here's a recipe to help you get started 👇
---
Berry Banana Smoothie Recipe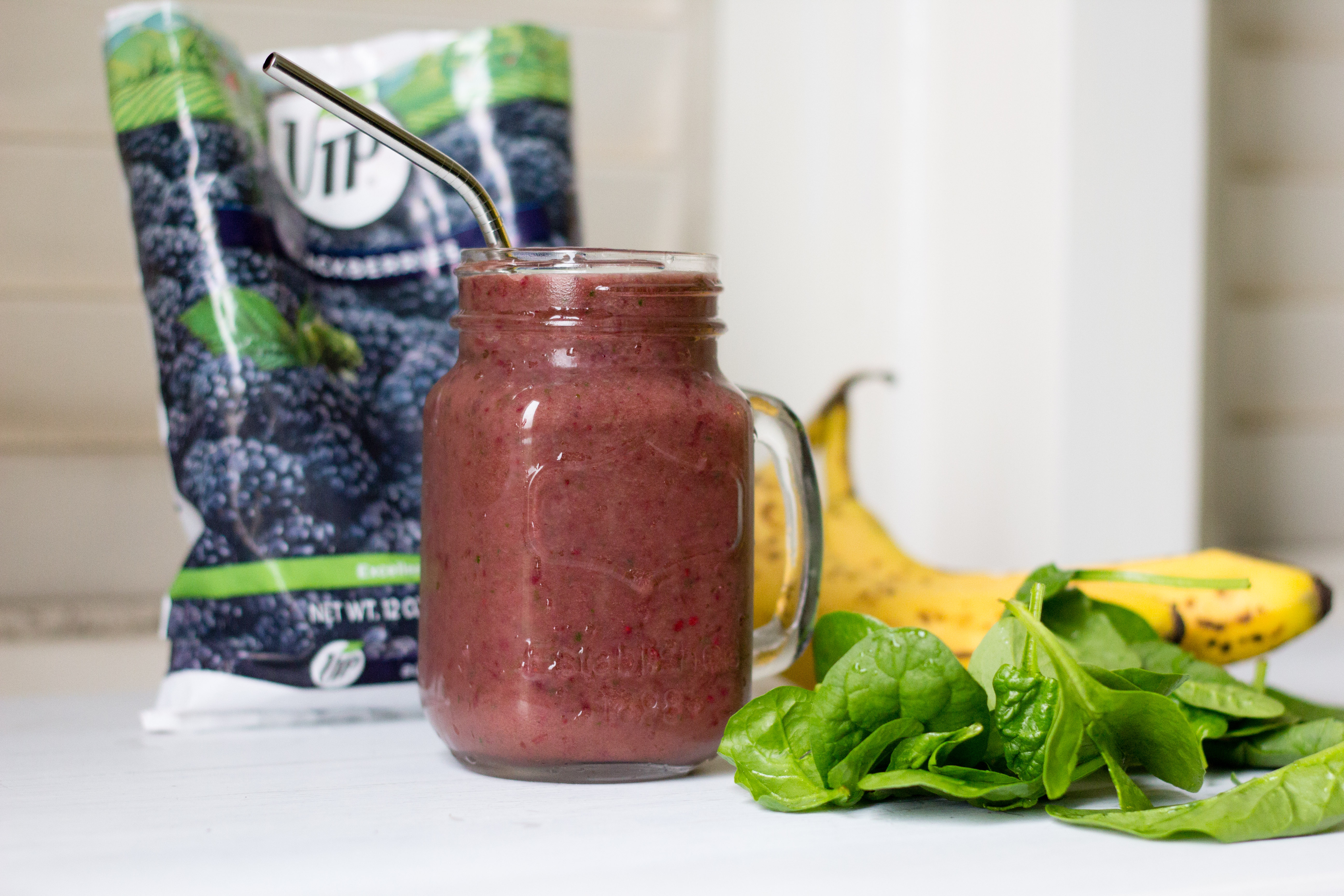 Ingredients:
2 Handful of Baby Spinach

1.5 Frozen Banana

1 Handful of Frozen Berries

300ml Nutmilk

1 Tsp Chia Seeds
Direction: Add all ingredients into blender and blitz away!
Smoothie tip: Make sure to include fat (eg: nut butters, chia seeds, flaxseeds), protein (yoghurt, chia seeds, almonds, oats), carbs (frozen fruit) and greens!
---
Idea #2: Portion Control (snacks)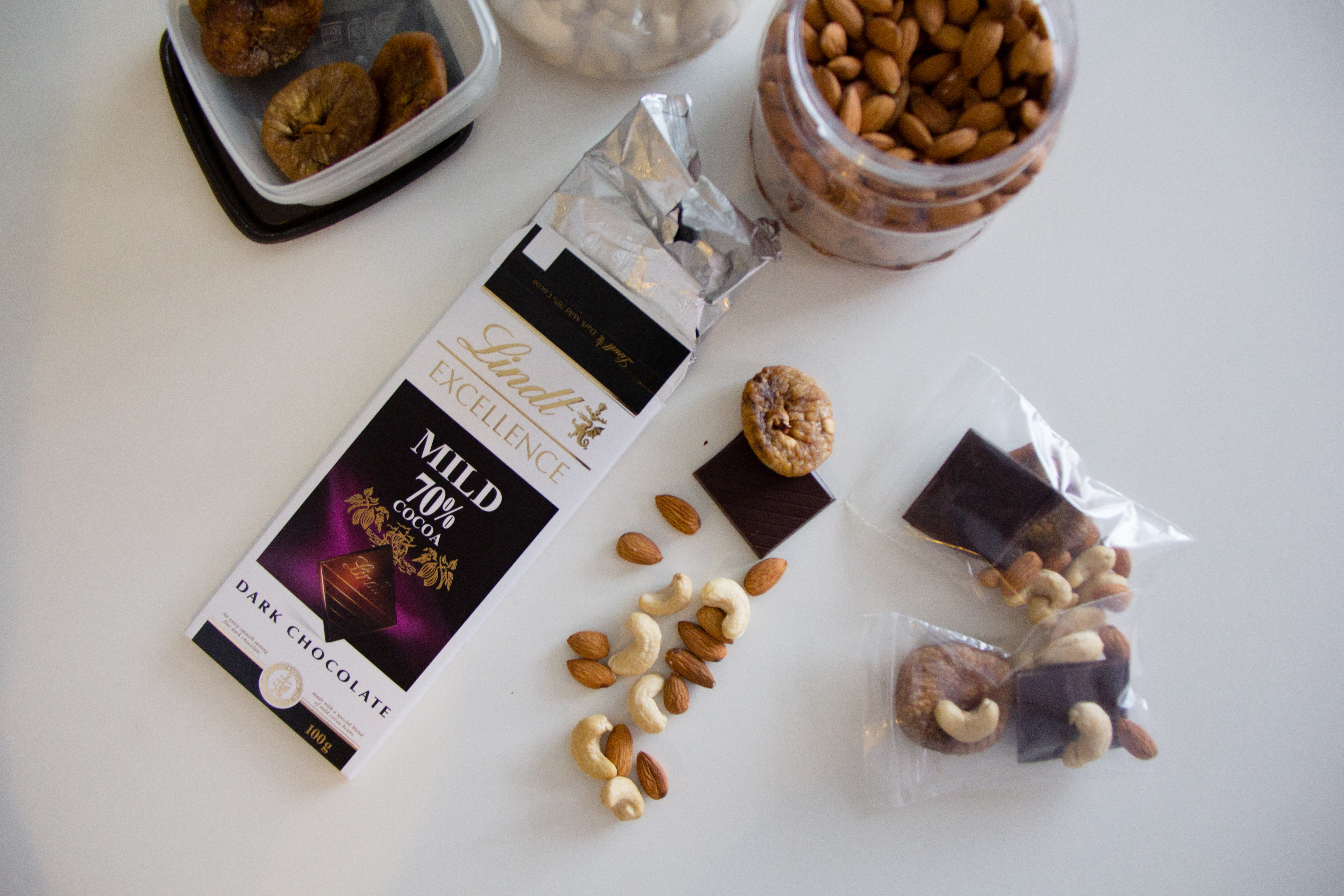 Snackers, hear me out. I know you. Because I'm just like you. No matter how healthy you know your snacks are, try to portion control them. If you buy your snacks in bulk, then bag them up individually (ziplock bags are good for this). Either that or bring what's needed for the day with you to the office. It differs for every individual, but if you're like me (a stress-eater and a snacker), then keeping your drawer fully stocked is a no-no.
"I recognize and identify my weakness so I don't set a trap for myself"
Even in my pantry at home, you won't find any processed food. I know I can't trust myself with it. On days when I feel like indulging a little, then I would just go to the shops to get them. Everything at home, I keep pretty wholesomely.
I'm a big believer in "not ruining the main meals" because that's when you nourish yourself with greens, protein and whole carbs. I find when I skip lunch or dinner, I will end up craving for all sorts later on throughout the day/night. Portioning your snacks will help you avoid ruining your main meals.
---
Idea #3: The Magic Soda
Not everyone struggles with this, but I do know quite a number of us who are victims of the "diet coke/coke zero" addiction. With the chemicals they load up in that drink, it comes as no surprise. They are meant to hook us in. But, no worries! There's an alternative to everything. And here's my magic soda👇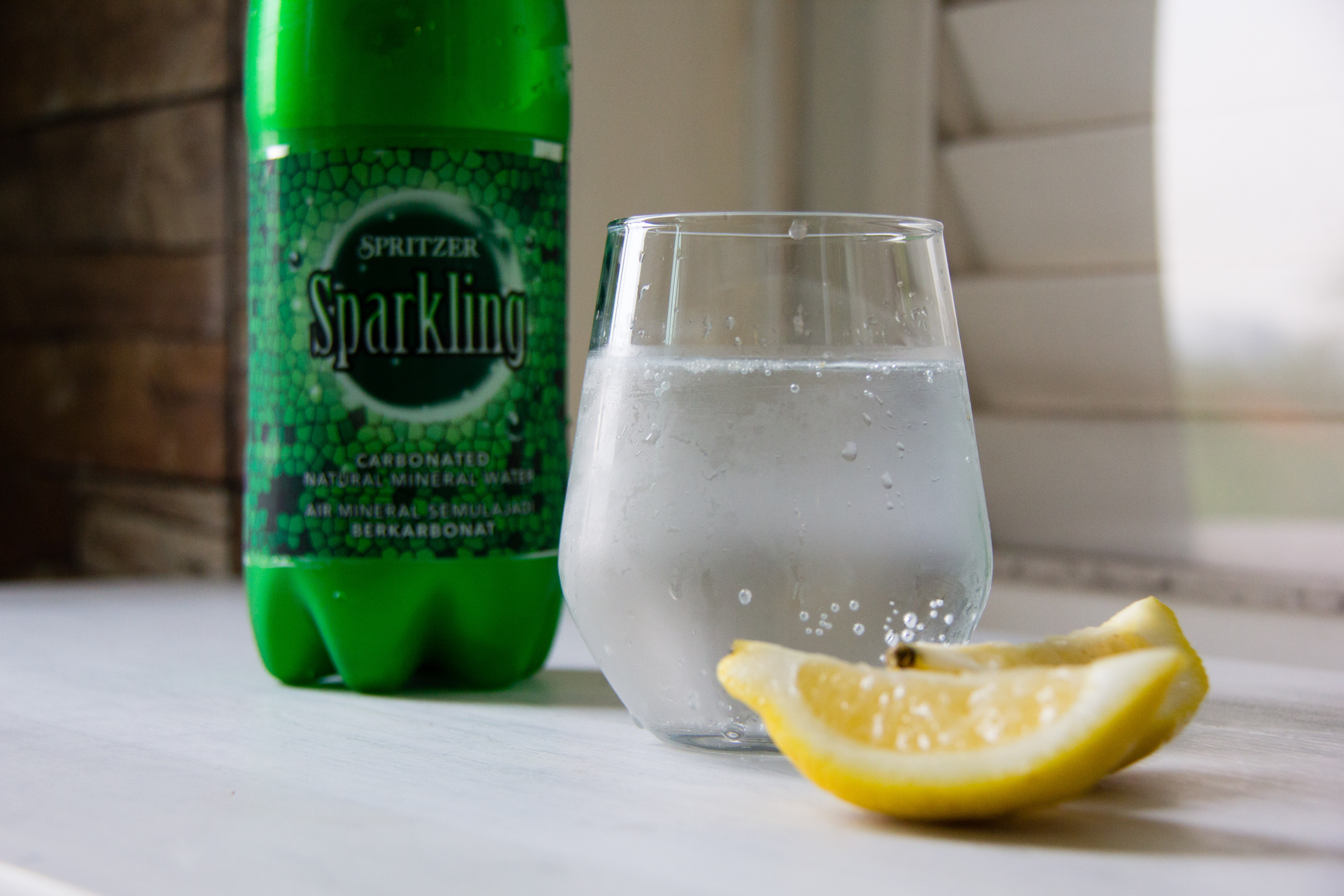 Plus point? It's fizzy, it quenches thirst and lemon eases your appetite too. Check check and check! 👍
---
Idea #4: Lunchbox!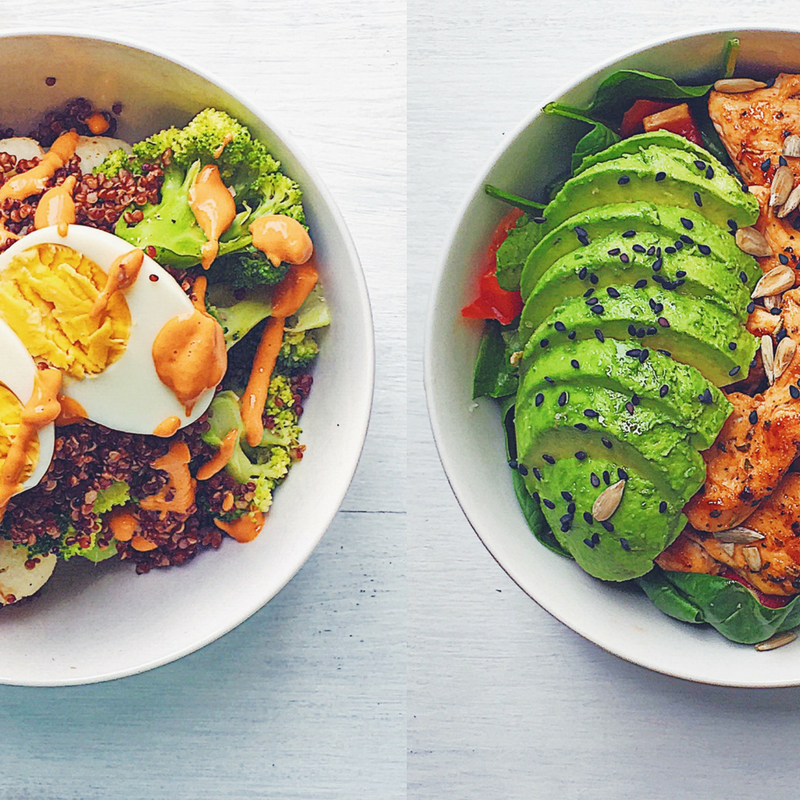 Nothing beats home cooked food, right? And it doesn't have to be time-consuming or a hassle. You can make your lunchboxes in under 15 minutes with just a few tips and tricks. No excuses to not eat healthy eh? 😊 Check out how I make my nourishing lunchboxes in under 15 minutes.
---
Idea #5: Healthy Deliveries
If the options around your office area are limited and not-that-healthy, don't fret. If you are not that keen on making smoothies or your own lunchboxes, don't fret too! I've sussed out a few good food companies that deliver. They serve wholesome nourishing food and believes in eating real food.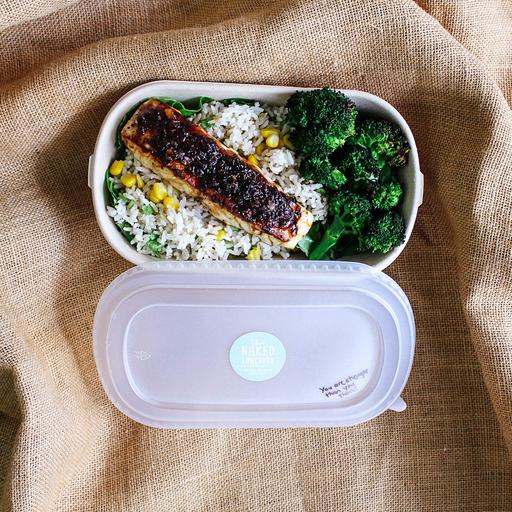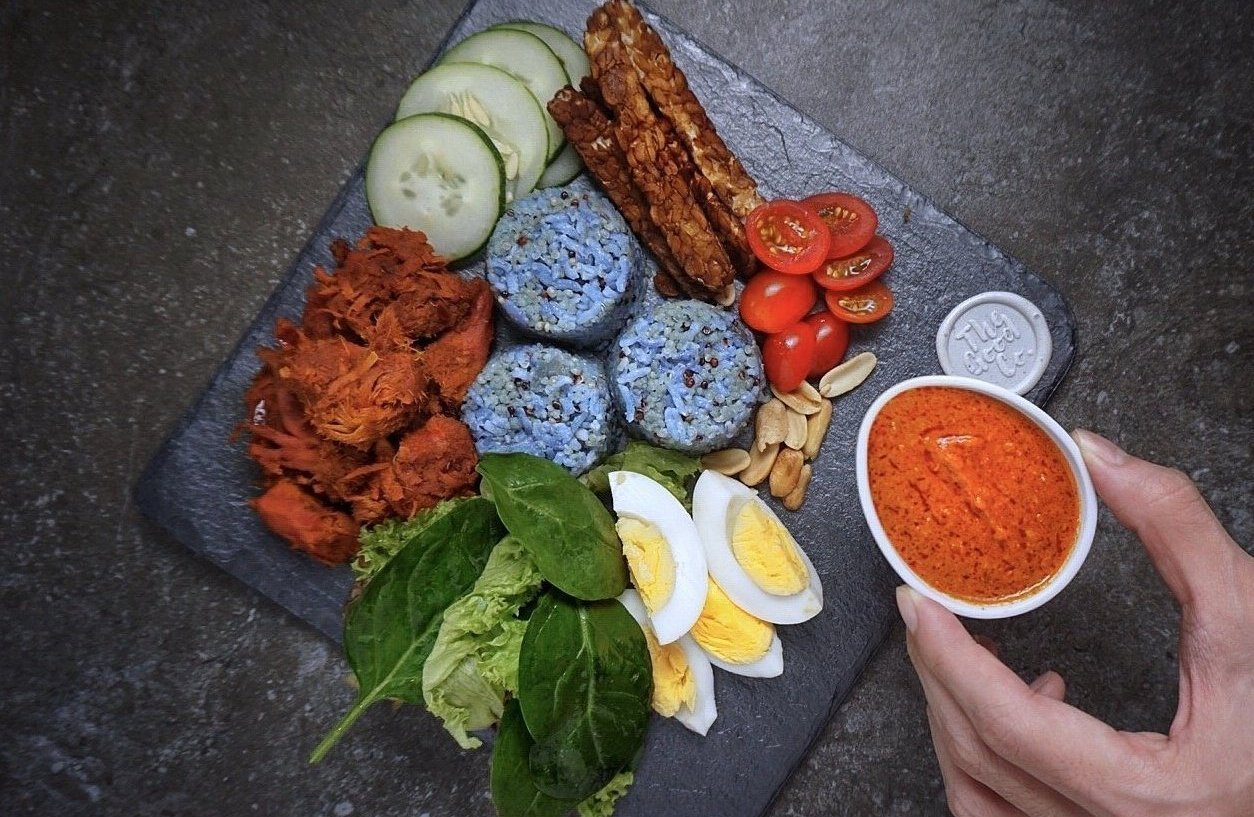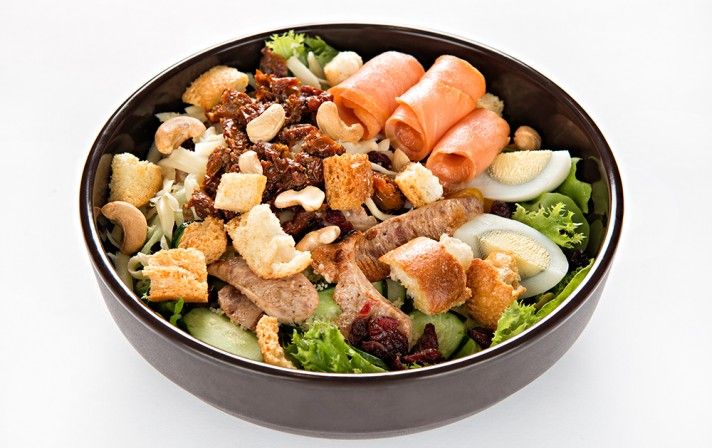 Some things are really easier said than done, but not when it comes to eating healthy at work. It really is doable. Let me know how you go with these ideas. I would love to know 😊
As always, remember to love, share, encourage, listen and give. Let's be mindful of the words we use and of how we treat others 😘
Lots of love, Erina