Sometimes, we just need a reason to go out and have some fun with our fellow Malaysians. The Malaysiaku Celebrations involve one big street carnival held in Bangsar, with an overwhelming array of food stalls, talks, poetry recitals, book signings, and lots of musical performances – basically, there is something for everyone.
The Malaysiaku Celebrations started in 2010, and it was also held in the years 2011, 2013 and 2015. The organiser for this community project is Edward Soo, a lawyer by profession who is part owner of the Bangkung Row Restaurants (Opus, Cava, Leonardo's, Lucky Bo, Bobo).
In this year of 2018, Soo is bringing back the Malaysiaku Celebrations, in part to rejoice the arrival of Malaysia Baru after #GE14, but mostly to celebrate our rich and diverse Malaysian culture, and to promote the celebration of Malaysia Day on 16th September.
"We want to celebrate all that is good about Malaysia – our culture and food. And in that way, it will remind ourselves of why we are still here fighting for a better Malaysia," he said.
The reason Soo wants to celebrate Malaysia Day and not Merdeka Day is that Malaysia was formed in 1963, and Sabah and Sarawak have always been big contributors to Malaysia in terms of resources. Yet, those of us in West Malaysia do often neglect to think about our fellow countrymen in East Malaysia. Ed Soo said he would want them (Sabahans and Sarawakians) to feel a part of Malaysia.
Soo also wants to build more community spirit through these celebrations.
"I hope this will catch on like a trend and spread all over. Everywhere, every community can have this celebration, whether it's small or big. Get to know your community and your neighbours better," he added.
The Bangsar community certainly knows how to have fun. And what better way to showcase the best of Malaysia than through our lip-smacking good food?  
Hence, you can look forward to a street carnival atmosphere filled with 70 food stalls along Jalan Bangkung offering a plethora of authentic food from all over Malaysia.  Sample local favourites such as Kelantan Nasi Kerabu, Sarawakian Laksa, Tuak, Indian Vaday, Penang Rojak, Satay, Nasi Lemak Bobo, Johor Laksa, Nyonya Kueh and many more delightful treats to satisfy your palate.
 For those with a sweet tooth, look out for the Depressed Cake Shop booth inside Lucky Boo. This global community initiative promotes awareness about mental health issues by baking cakes which are grey in colour. Funds raised from the sale of these cakes will be donated to Angsana Care.
The food is not the sole highlight of the day, as there are also art and craft booths set up by various indigenous and NGO groups, talks/forums, a stand-up comedy act and book signings to be held indoors at Bobo Piano Lounge, Leonardo's Dining Room and OPUS throughout the day.
The topics of the two talks scheduled at Bobo Piano Lounge are Key Economic and Political Reforms for Malaysia Baharu by Professor Dato' Woo Wing Thye and Dr. Wong Chin Huat, and Malaysia 2.0: Pressing the reset button by Dato' Ambiga Sreenevasan and YB Fahmi Fadzil.
The standup comedy act in Malay is called Malaysia Baharu Boboleh, featuring Hishamuddin Rais, Shashic, KC Nazari and Abe Latte, and hosted by Ayim Razak and Filzah Awok. This is the only event to have a RM30 cover charge at the door and it is open to those above 18 years old only.
Over at Leonardo's Dining Room, there will be another talk presented by Five Arts Centre titled Dibuang (Dalam) Negeri: Who and What is Excluded from Malaysia Baharu? This talk has a unique format which requires audience participation, and it is curiously called the Fishbowl Conversation.
Poetry lovers should not miss Malaysian Poetry Recital: A Nation in Verse. It is presented by an eclectic lineup of home-grown Malaysian poets and storytellers, navigating through these puzzling times of our 55-year-old country using poetry.
At the same time, there will be book signings over at OPUS with local authors Lina Latif, Adilin Arifin, Saidah Rastam, Bernice Chauly, and Benz Ali. Fans of iconic political cartoonist Zunar can also look forward to his interview with Umapagan from BFM Radio.
Last but not least, there will be a huge stage set up in the car park for non-stop song and dance performances from 4 pm to 10 pm. Malaysian folk singer Azmyl Yunor and Ushera will both be performing, as will Saidah Rastam and friends.
Join in the fun singing patriotic songs to bring back those nostalgic feelings of yesteryears gone by, sway to the music of Nada Bayu, a Sabahan Band, and dance to the pulsating beats of Bhangra music to cap off the night. There will also be welcome speeches given by Ed Soo and YB Fahmi Fadzil, MP for Lembah Pantai, and a Malaysia Birthday Cake Cutting Ceremony at 6.30pm.
So, bring your dancing shoes and enjoy the Malaysiaku Celebrations at Jalan Bangkung with your family and friends this year if you have nothing else planned. You can use Grab to get to Bangsar and minimise the parking problem on the day due to the large crowds expected. 
Use Grab promo code: GRABSP18 which entitles you to RM5 off two rides (max 1,000 promo codes) to and from Jalan Bangkung on Malaysia Day 16th September 2018.
For those who prefer to drive, you can park at BSC or BV/Jolly Green Giant or better still, take the train to the Bangsar LRT station and take a Grab over to Jalan Bangkung.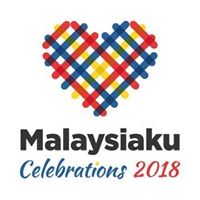 For more information, go to https://www.facebook.com/MalaysiakuCelebrations/