With the number of Japanese restaurants trying to adjust to the local tastes, Ayaka Fukuda of Mikoshi Restaurant in Damansara Utama believes that people still enjoy authentic Japanese shabu-shabu, especially when it is done well.  
She is a strong believer of the traditional Asian values where families came together to talk to each other. The frequent reunion over a sumptuous meal will help family bonding and strengthen the family unit.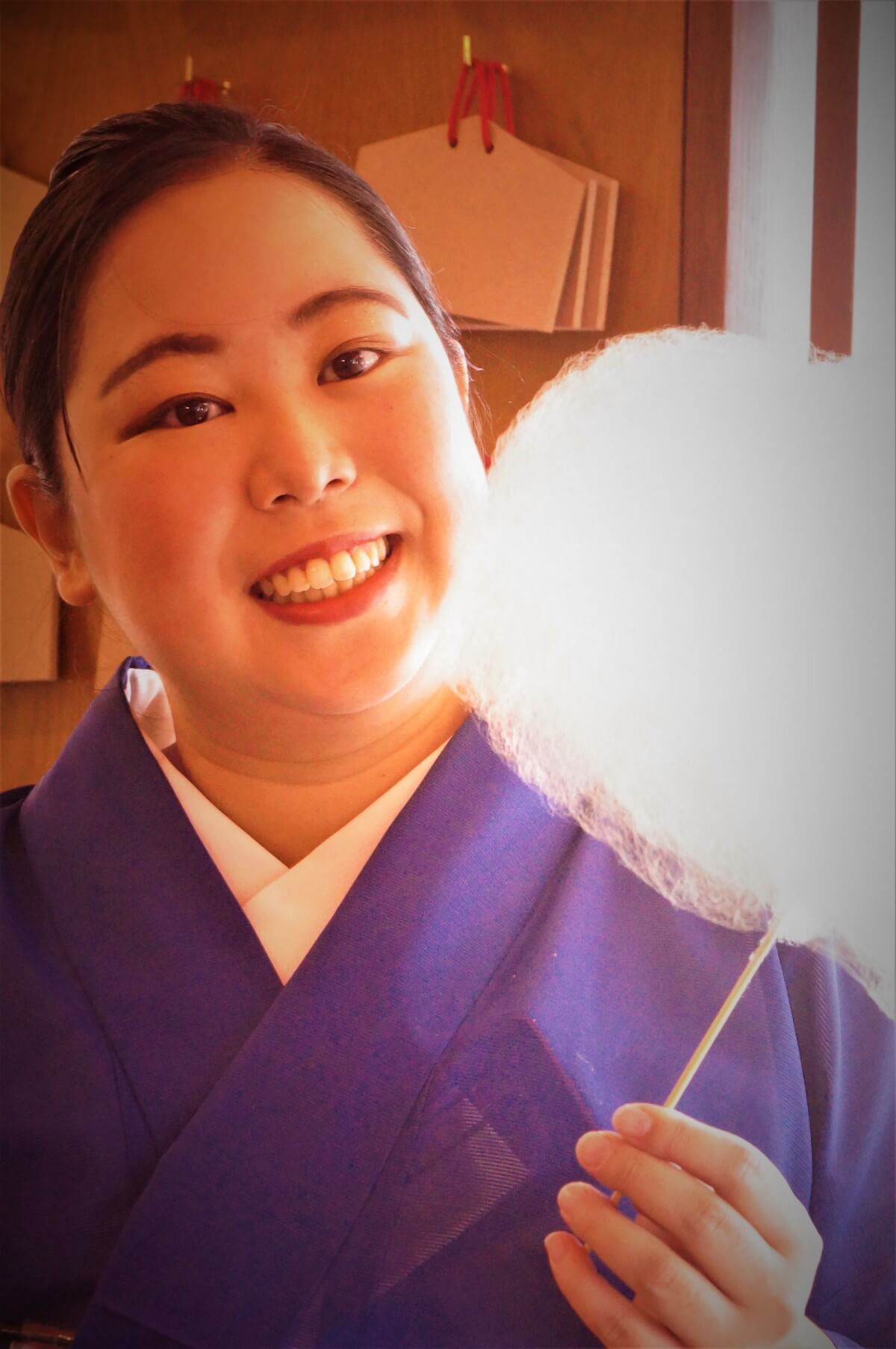 Ayaka, who has lived in Malaysia for four years, observes that the use of mobile gadgets especially by the younger children has become more rampant these days. They would be occupied with the mobile games while parents are busy on the social media, making it almost impossible for the family to bond together.
For that reason, Ayaka tries to introduce the children to some fun time playing traditional Japanese games such as yo-yo tsuri (water-balloon fishing) or having some Japanese and local snacks together after the meal is over.
"Yes, I realise the importance of family togetherness,"
she said during the launch of Mikoshi Restaurant on December 5.
"This is why shabu-shabu will allow the family to spend some time together for family bonding."
They can pick two of the range of seven shabu-shabu broths – either Mikoshi's signature Ginger soup (which is also my favourite), Sukiyaki Soup, Sesami Soy milk soup or Wafu soup (a lightly-seasoned seaweed broth); while those who prefer something spicy can choose the Green Curry Soup, Spicy Miso Sou or the Spicy Mongolian Soup.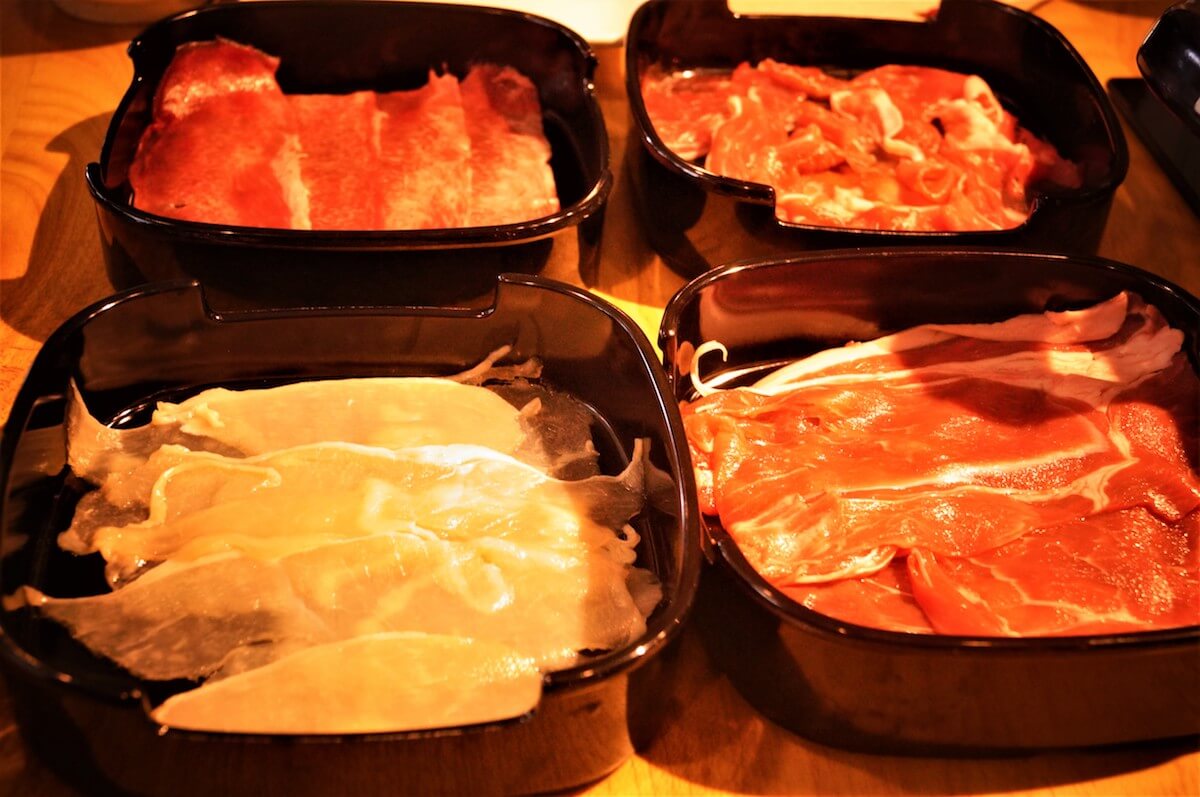 Besides the thinly sliced beef, beef's tongue, lamb and chicken, they have a wide range of mushrooms and vegetables to choose from to ensure that the whole family has a healthy meal together.
Their shabu-shabu buffet is priced at RM48++ per adult, and RM30 (for children below 12). For an additional RM30++, you would be entitled to unlimited sushi.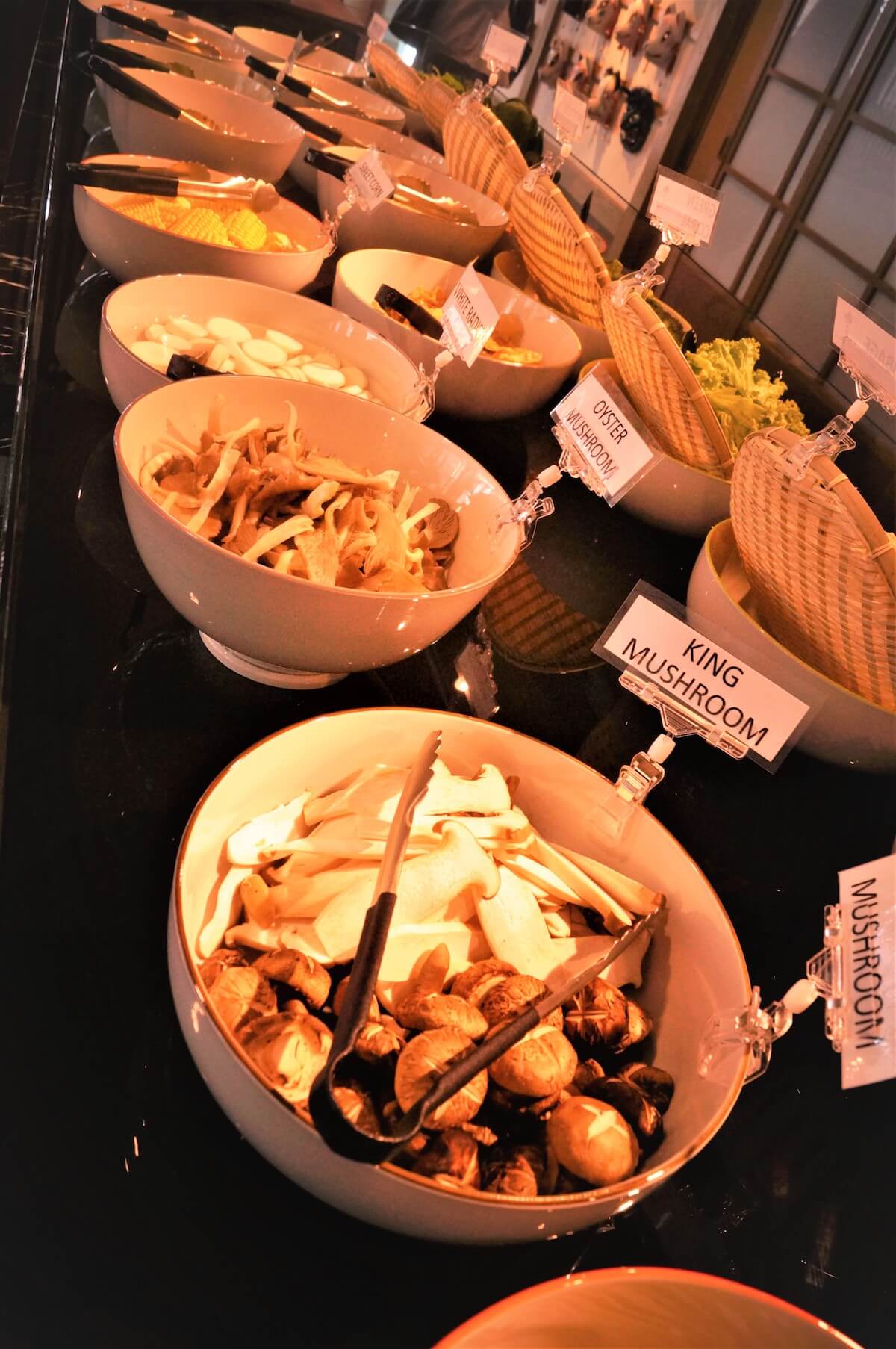 My foodie friend, Tan Swee Ho who joined the food tasting session says he enjoys especially the camaraderie with friends in a cosy ambience that is truly Japanese, and he plans to come back with his friends.
"The raw ingredients here are fresh," he said. "This is what a good shabu-shabu is about. The restaurant is also clean and its ambience gives a Japanese feel that makes fits its description as a Japanese restaurant."
I agree that the restaurant lives up to its tagline, 'the true taste of home'. Except that in Japanese homes, where they sit on low tables, the general ambience gives it the authentic Japanese signature to Mikoshi.
My son loves the Yakiramen the best. Enthusiastic with what he had to enjoy during the meal, he decided to do a video clip himself with some help from me. You can read his blog here. He has learnt one new Japanese word, Oishī (おいしい) which means 'simply delicious.'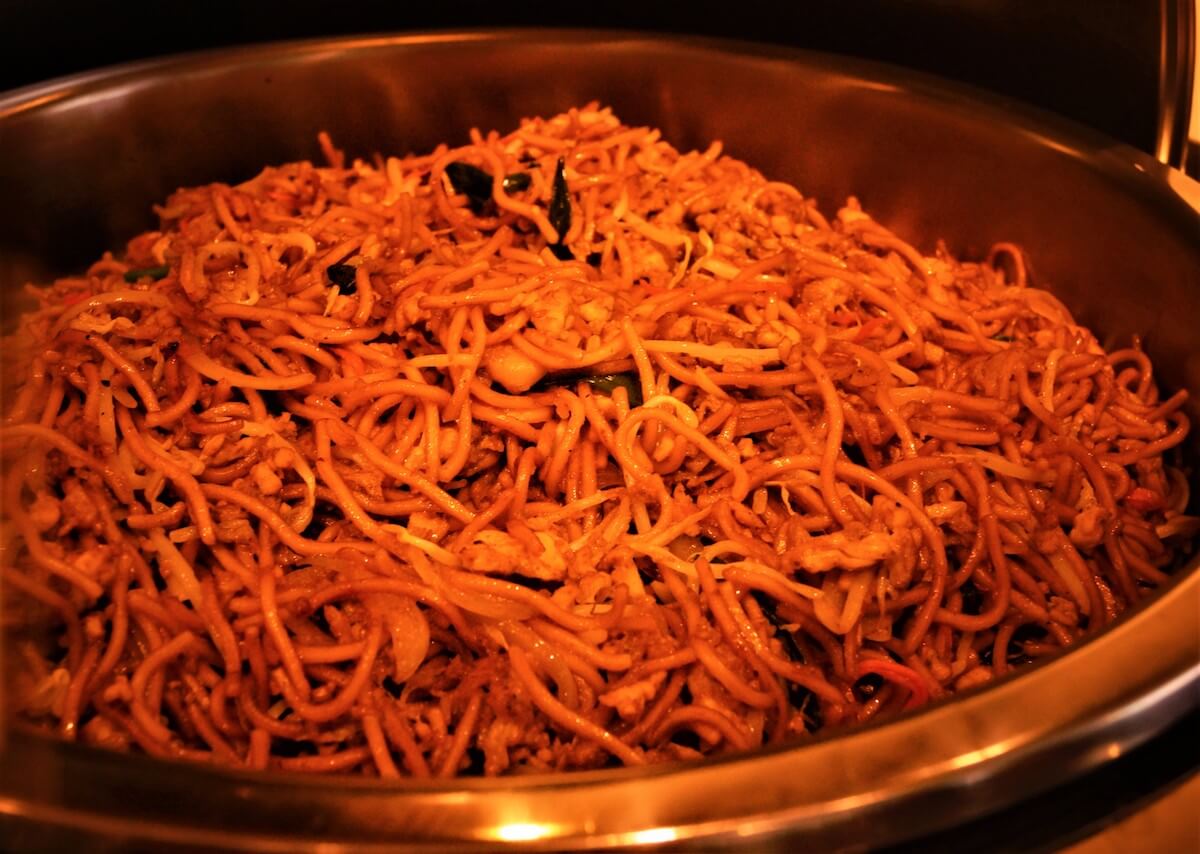 At the children's corner, the ceiling is adorned with traditional wagasa (oil paper and washi umbrellas) which creates an ambience that young children would love.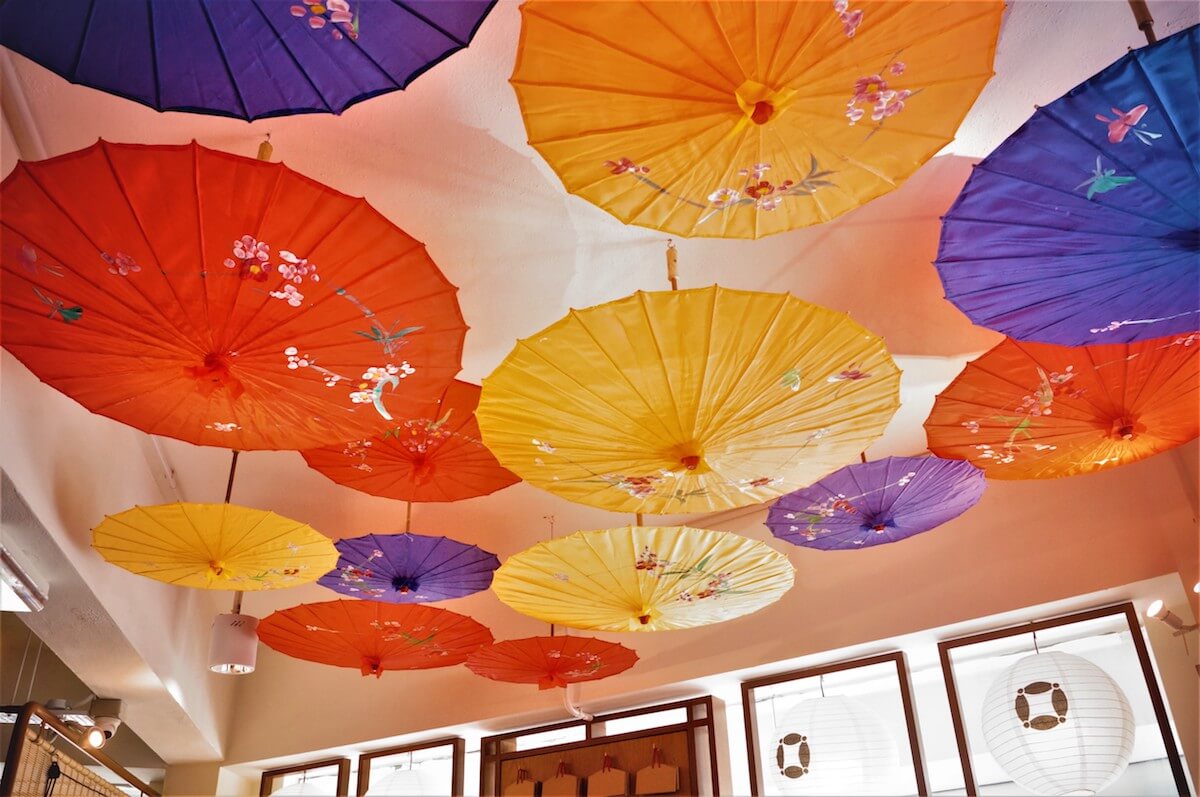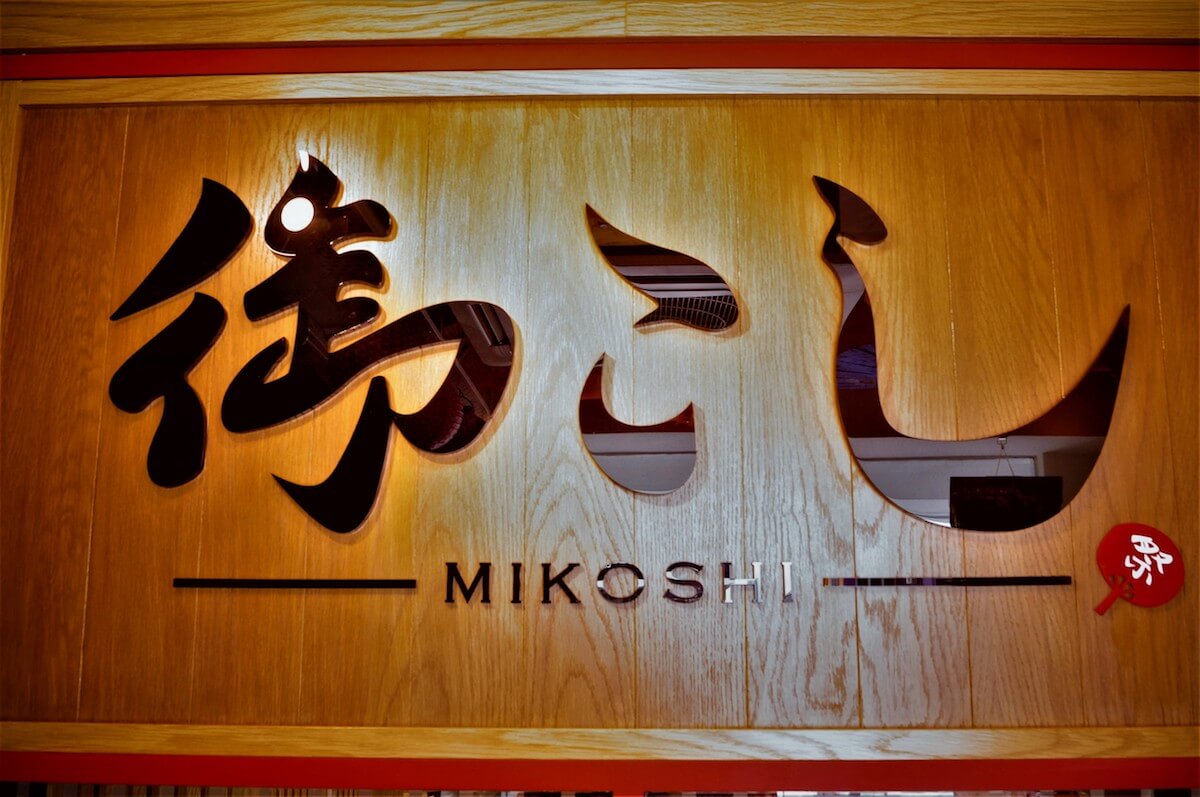 Mikoshi's logo is personally calligraphed by the group director, Akira Tashiro.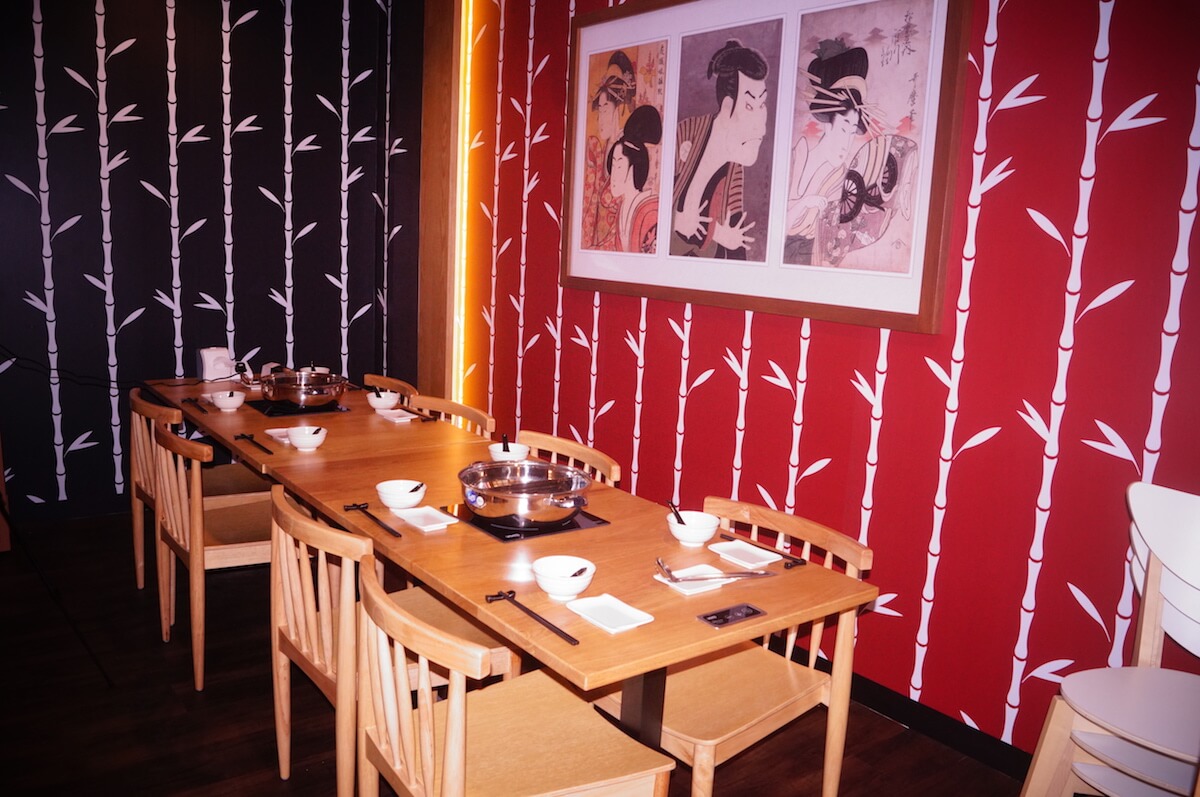 For bigger families, Mikoshi has a private room that can fit some 20 guests at any one time. It is also a good place to have small groups coming together for a meal together.
Visit other Japanese restaurants on the Oishi Food Trail: Ni Ichi Sushi still maintains its tastes, and prices despite the inflation.
Background music to the video played by Colin Ng is a famous Japanese song, "First Love" (初恋) by Utada Hikaru (宇多田ヒカル).
Mikoshi Restaurant is located at 109 A, Jalan SS21/1A, Damansara Utama.   
Tel: 03-77331184  Whatsapp: 017-3373148
Business hours:
Monday to Thursday 
11.30am to 3pm (Last order 2.30pm)
6pm to 11pm (Last order 10.00pm)
Friday to Sunday 
11.30am to 11.00pm (Last order 10.00pm)
Facebook: https://www.facebook.com/mikoshijapanesebuffet/?ref=br_rs
Instagram: mikoshirestaurant
Waze location: https://waze.com/ul/hw283b6qn7
Google Map: https://goo.gl/maps/SgdyGWja5H52