If they play it right, the Upside Down Museum at Lebuh Kimberley in Georgetown will be the first museum in the world which presents the interiors and exteriors of a typical Malaysian home from a very different perspective.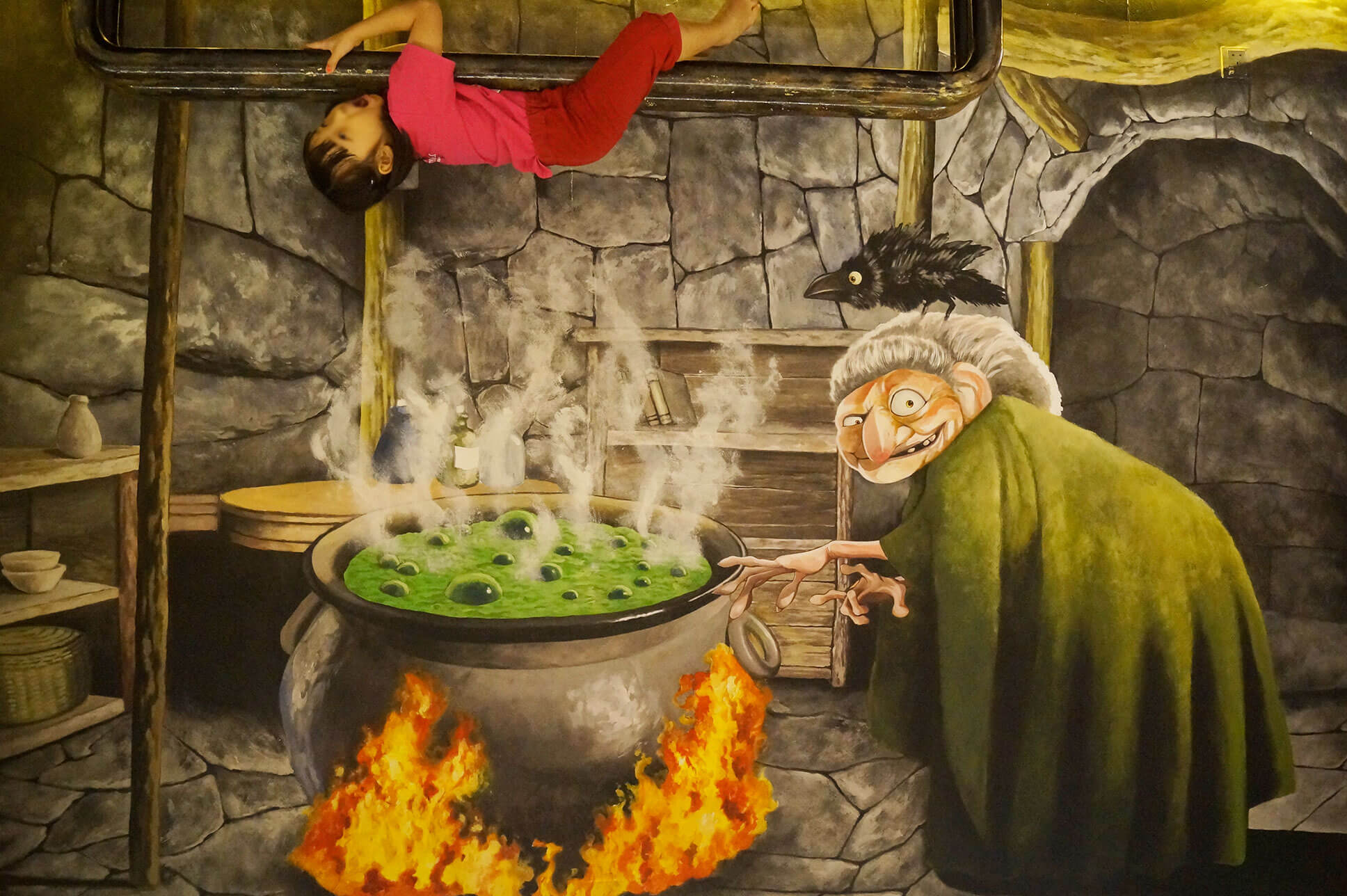 With it, Penang will be known as a trendsetter for similar museums, and maybe someday, who knows, there will be also movies made for people like us who prefer the world upside down.
This is a place that will be a must visit tourist spot, even if you have only one day to spend in Penang.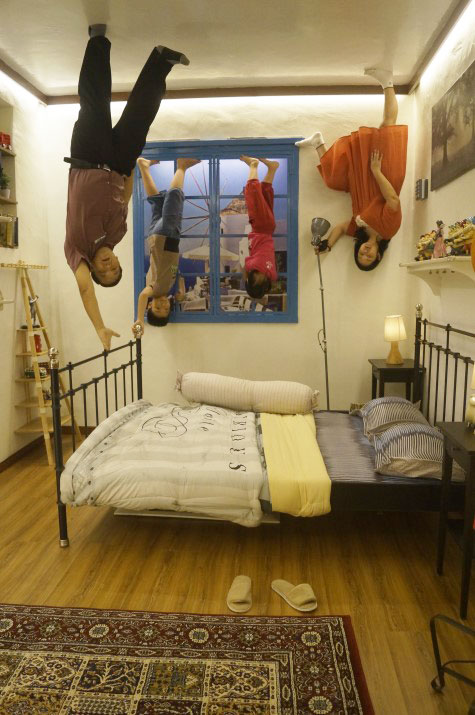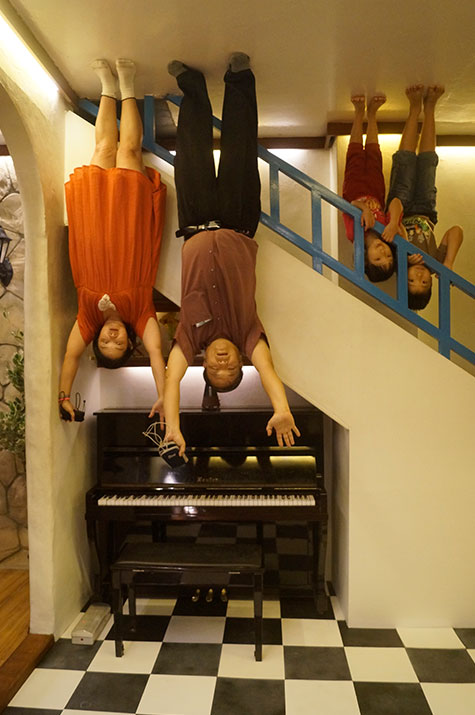 Photography enthusiasts will love this museum, and you cannot help but remember your visit to Penang from a different perspective.
How they've pulled it off is simply amazing when you think of it, and you will emerge from the Upside Down Museum saluting the people behind its creation.
So, it is not only Spiderman who can do it, but ordinary people like you and I can also walk on the ceilings, leaving bats and lizards confused!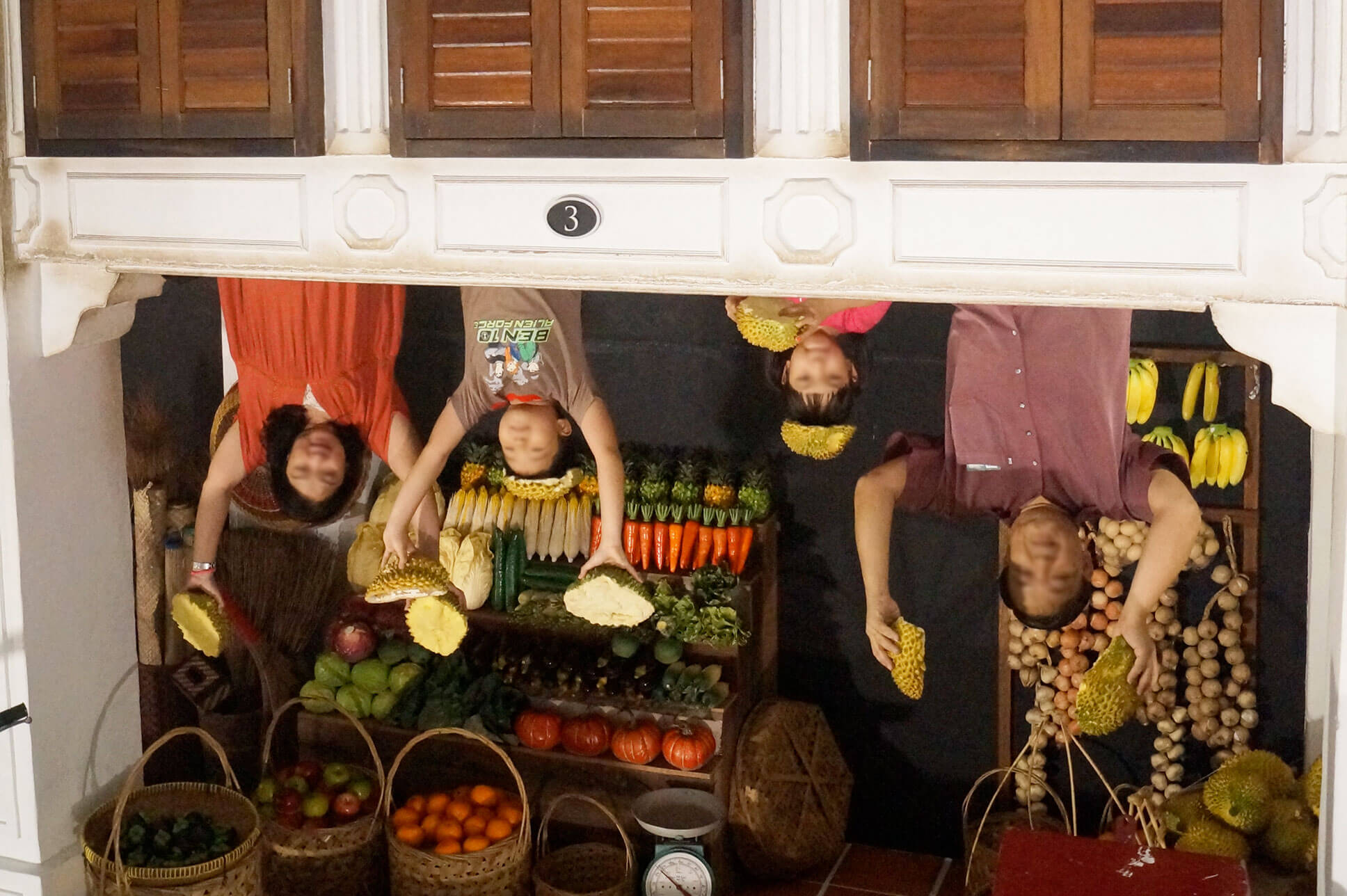 What I like about the Upside Museum is that they provided in-house photographers to take every picture for us. They also have guides who helped us along, and I suppose these must be some college students who are earning a small allowance while enjoying themselves looking at the way we pose.
Instead of using their own cameras and charging us a bomb for all the photographs, they use our camera to take these pictures; therefore, you must bring at least a smartphone with a good camera and lots of memory, or else, you will regret that the entire visit is wasted.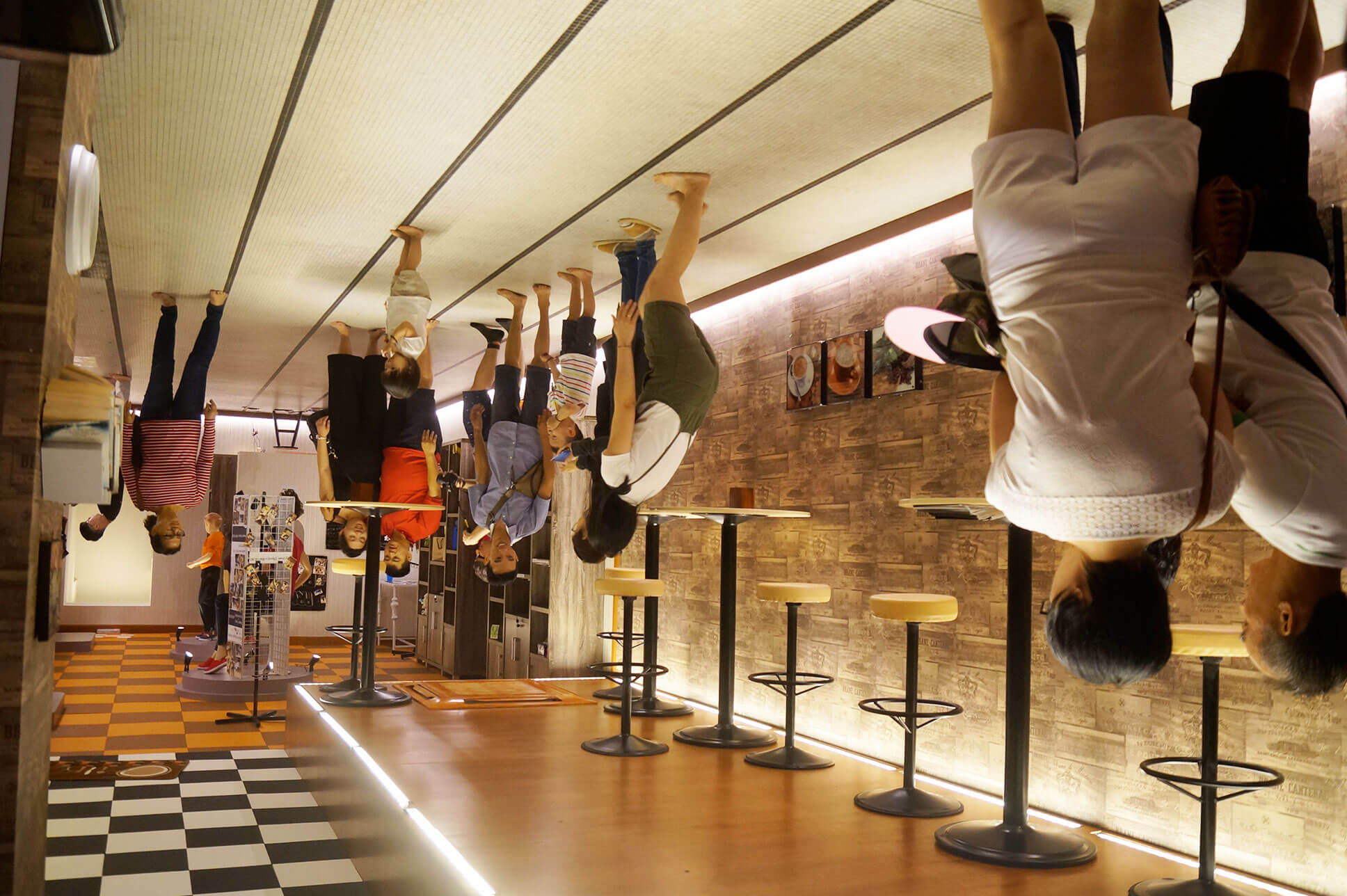 While posing, you may wonder why they ask you to raise your hands in a certain way. Until you realise that they're asking you to dive right into the toilet bowl, for example, and when you view the photographs at home, it will be too late!
The naughty chipmunk photographers are now a few hundred kilometres away for you to chase them around the museum for being mischievous!
But I guess the lasting impressions one has of the museum is the fun of posing for photographs and being able to keep them for years to come.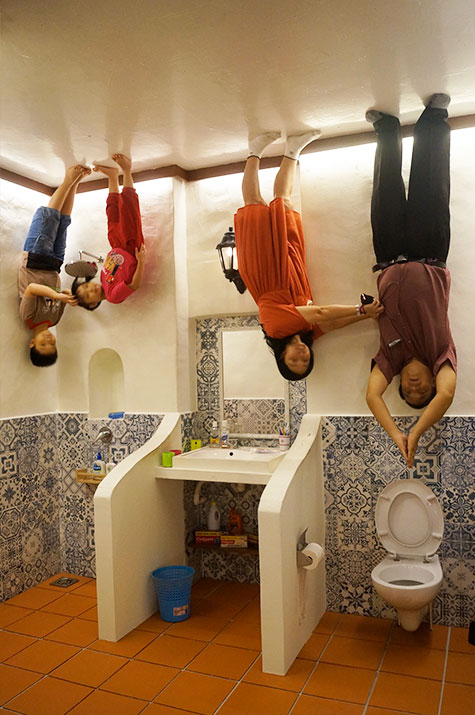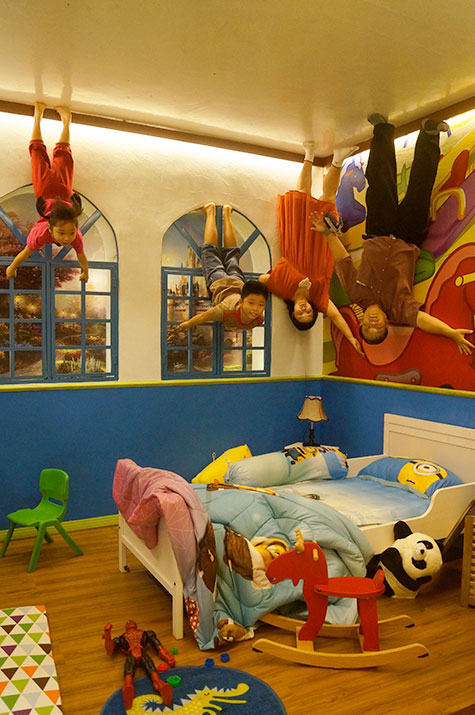 For once, if you believe in the maxim 'seeing is believing', at least grandpa and grandma have photographs to prove to our grandchildren next time that we belong to the world of vampires.
The only way the Upside Down Museum could have been more fun is if they provided us the vampire costumes!