Josephine Sheigra Rowland has been teaching arts at an international school in Kuala Lumpur. Entering into her third year now, she and her husband have been to Penang thrice in just two years.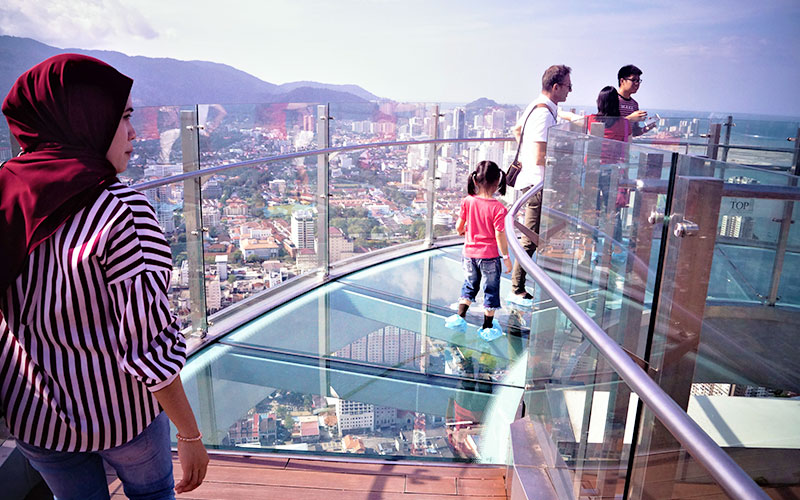 "It is very nice,"
she quipped,
"and the food is great too!"
Her first trip to Penang was back in 2009, before she started teaching in the school. But she never really formed a lasting impression of the island back then.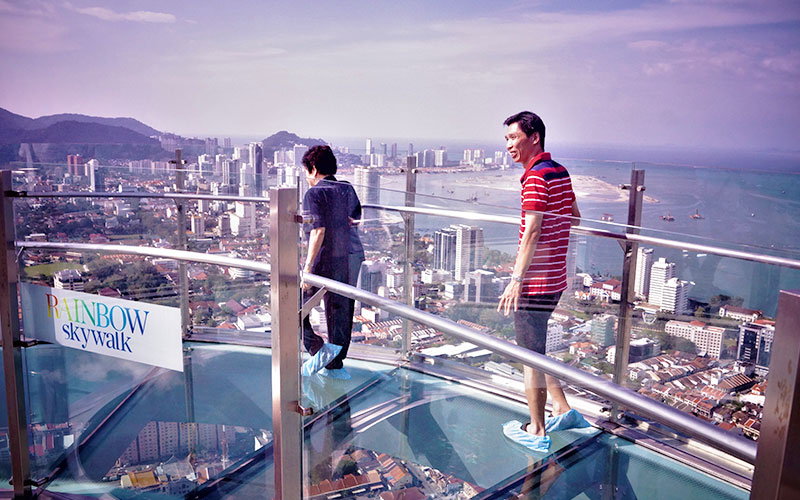 Now, she's fallen in love with the newly-refurbished Kompleks Tun Abdul Razak (Komtar).
"Although we do not have children ourselves, you can literally spend the whole day there."
Like Rowland, I agree that spending just two days in Penang is simply insufficient. Komtar alone needs one full day in order for the kids to explore.
In particular, I enjoy the Jurassic Research Centre for what it has to offer.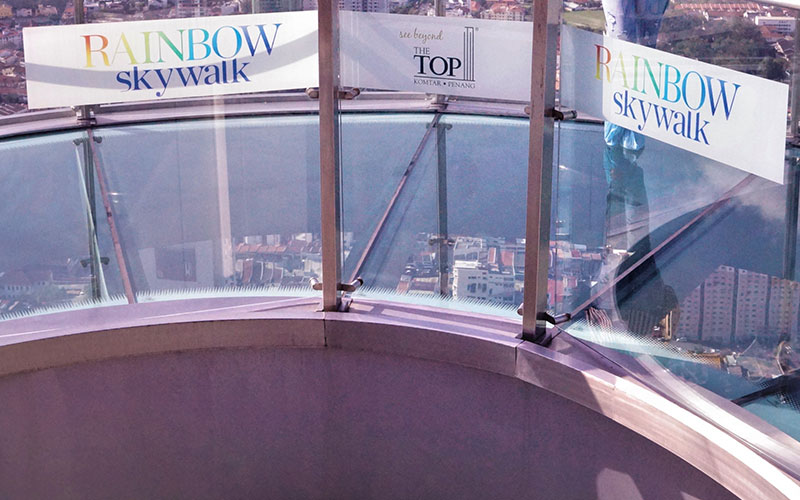 Although the Penang Rainbow Skywalk at Komtar is just a mini version of the world's longest glass bottomed bridge hanging over the Zhangjiajie Grand Canyon in China, or even the Sky Bridge of Langkawi, touted to be the tallest sky bridge in Asia, it nonetheless offered a breath-taking view of Georgetown some 249 metres below.
In most of the tall buildings I've visited, like the Sydney Tower, KL Tower, Menara Maybank and Petronas Skybridge, you only get the city view through the glass windows, but this Skywalk allows you to look below through the glass floor.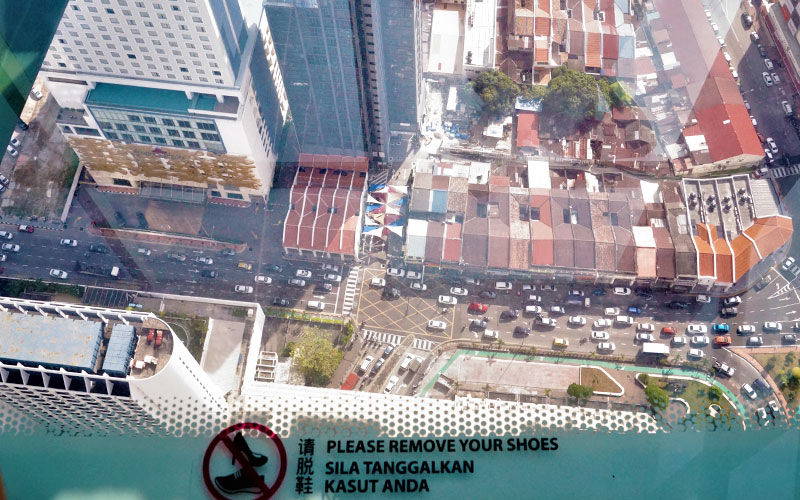 I was initially hesitant to walk on the glass floor, but the fear was soon overcome when I saw people taking photographs on it. I was assured that the glass could take the weight of a few people; and even if there were signs of cracking, I could at least make the dash to safe ground!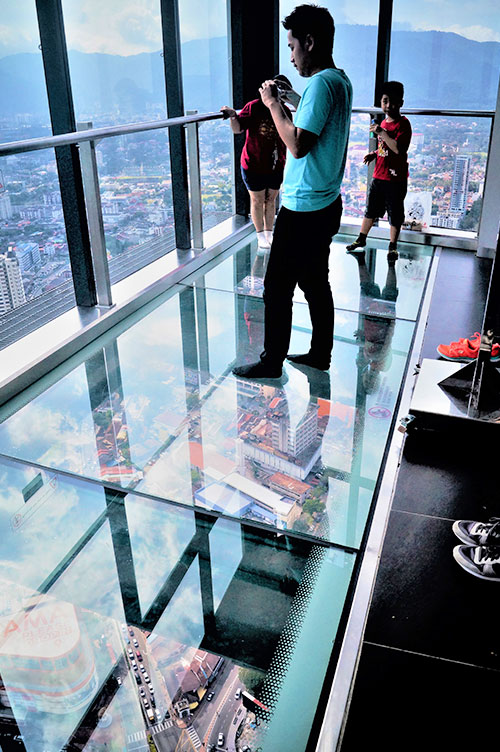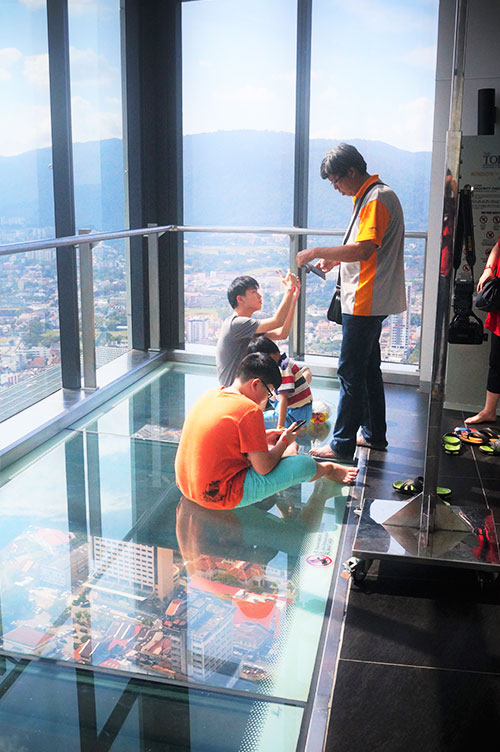 The Coco Cabana Bar & Bistro is attractive place to chill and unwind, but with a shoestring budget, we decided to give it a skip. Due to shortage of time, we also missed out the Tongkat Ali King museum.
The Science Centre, despite offering only a fraction of what the National Science Centre does, is still worth a visit, while the Magic Mirror Maze is worth trying if you can spare five minutes walking through the maze.
The 7D Discovery Motion Theatre reminds me of the National Planetarium's dome theatre and another such theatre in Langkawi – or even the movie Jaws – but what differentiates the one in Komtar is that it is 7D, the latest virtual reality innovation.
The Ocean Explorer is another experience that is worth checking out. It is 5D, and the best part was to when we were transported in a virtual submarine. On being attacked by sharks, everyone got their adrenaline pumping.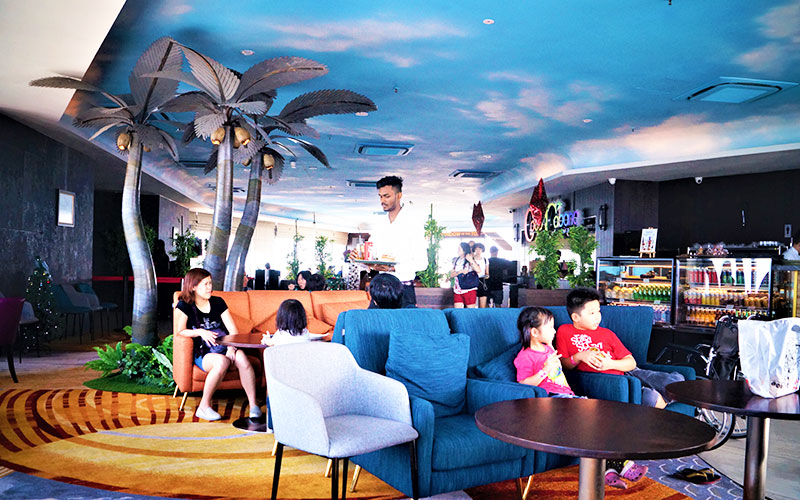 In total, you will need at least one whole day at Komtar to check out all the exciting happenings they have here, and to see how this three-decade old building has been facelifted to look modern.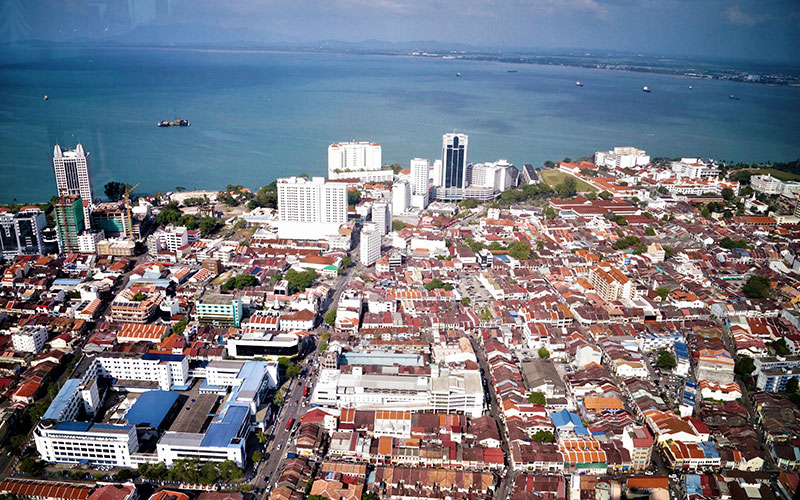 When we first stepped into this "other part" of the Penang State government building, we thought we were mesmerised by the skyscreen, which stretches above the pedestrian walkway. I have seen this elsewhere, but to have it in Komtar is a real plus point.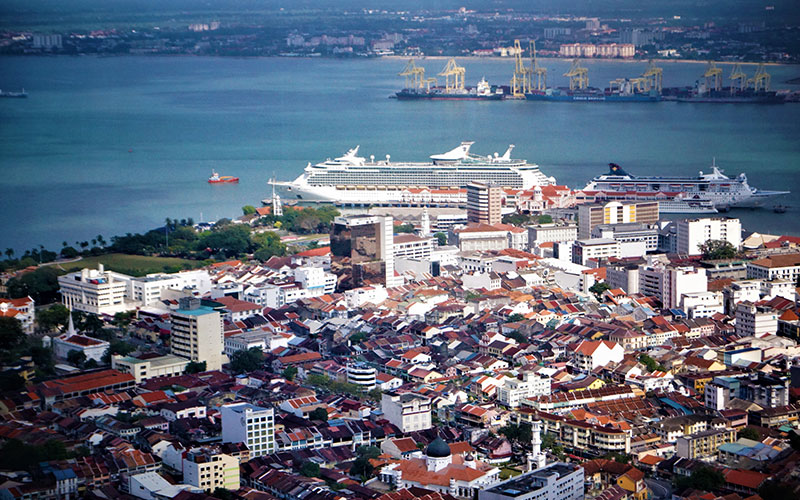 Would I visit it again a second time? Yes, if I am able to cover the other interesting tourist spots in Penang on future trips. There are just so many things that tourists can experience and enjoy when holidaying in Penang.