Liu Yen Haw may only be 19 years old, but the retail manager of Lau Char Trading in Kepong is already masterful at preparing a good pot of Chinese tea and serving it to his guests.
He has been enjoying Chinese tea since he was 15. On the art of brewing Chinese tea, he says the quality of tea brewed reflects the true character of a person, and how much patience and inner peace one has.
This was also affirmed by his manager, Cody Tan, who I met about six years ago. Tan was also just a young boy when he started involving himself in the tea business.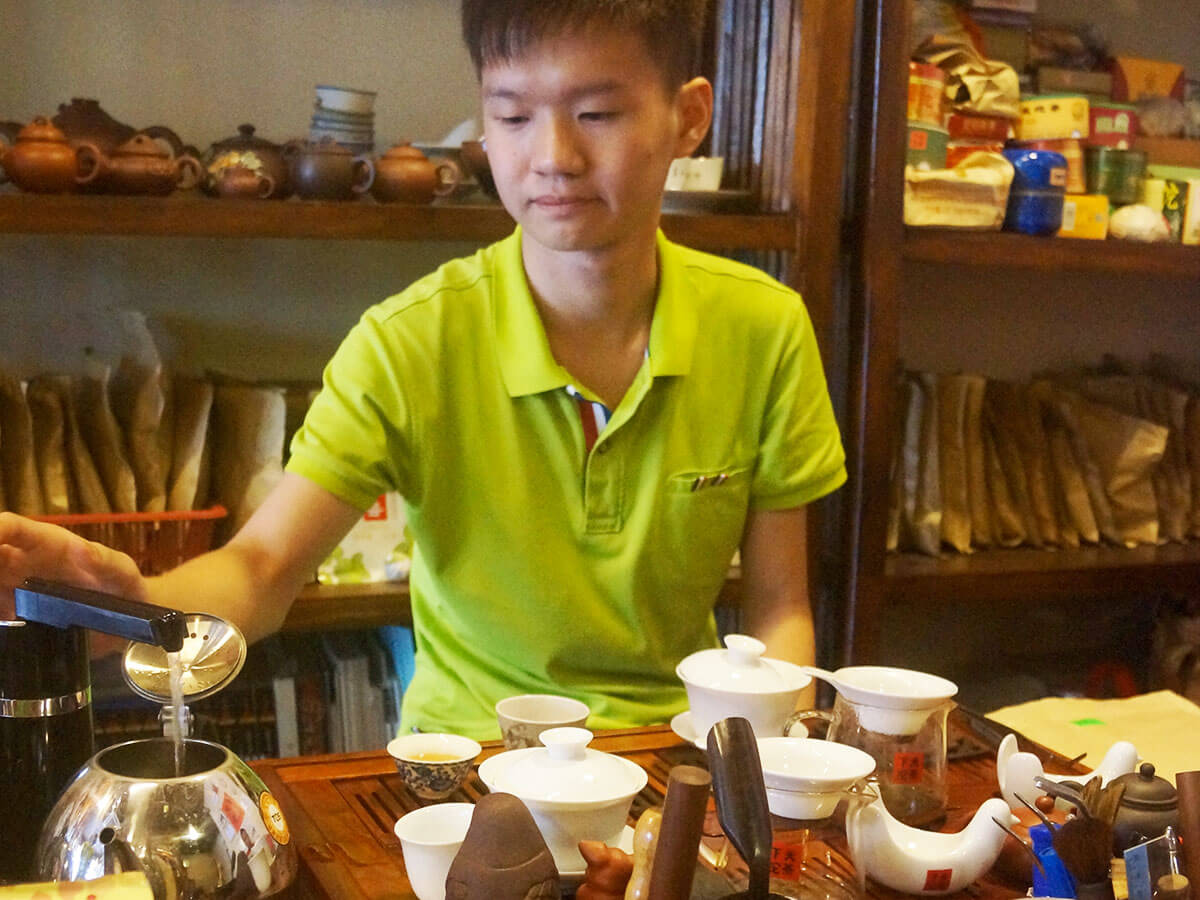 It proves one thing – the people learning to appreciate the art of Chinese tea are getting younger. In fact, it is interesting to learn that even people from other ethnic communities are also learning to enjoy the art of drinking Chinese tea.
At one buka puasa event at a local masjid that I was invited to last year, some of our Muslim friends told me that they love the silky feel of the Chinese tea, when it is brewed properly.
While talking about Chinese tea and how well it complements his biryani, one of the directors of Hyderabad Recipes, Jasbeer Singh Kaura, told me that he frequently drinks pu'er tea in his office.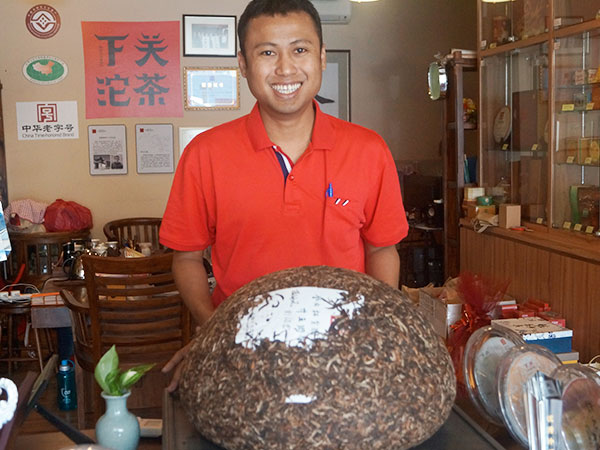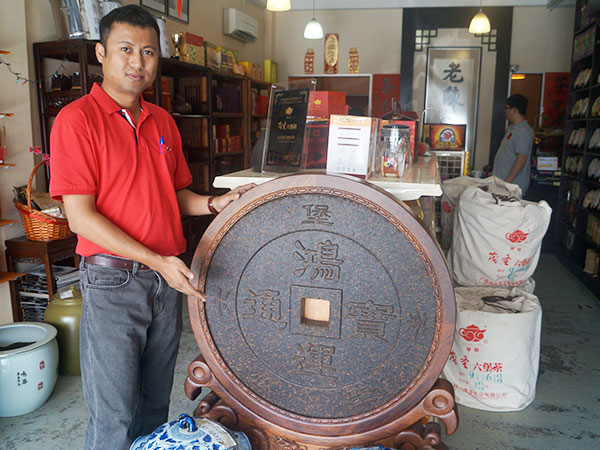 Based on my research, pu'er is a variety of fermented tea grown and produced in the Yunnan province of China. Interestingly, most of the tea comes from a town called Pu'er, which was named after the tea.
Liu bao is mainly from Guangxi province and has a longer history compared to pu'er tea.
Personally, I am also a fan of pu'er tea, because of its mellow yet powerful taste. It is a little sweet, compared to the slightly more bitter taste of unfermented or green tea, despite it being good for digestion.
After a heavy meal – like a sumptuous plate of biryani – pu'er is a good relief for the bloating sensation. This is where Xiaguan Tuocha comes in very handy indeed.
The longer the pu'er tea ages, the smoother is the taste of the tea. However, according to Tan, it is the aging of the unfermented tea that fetches a bigger value.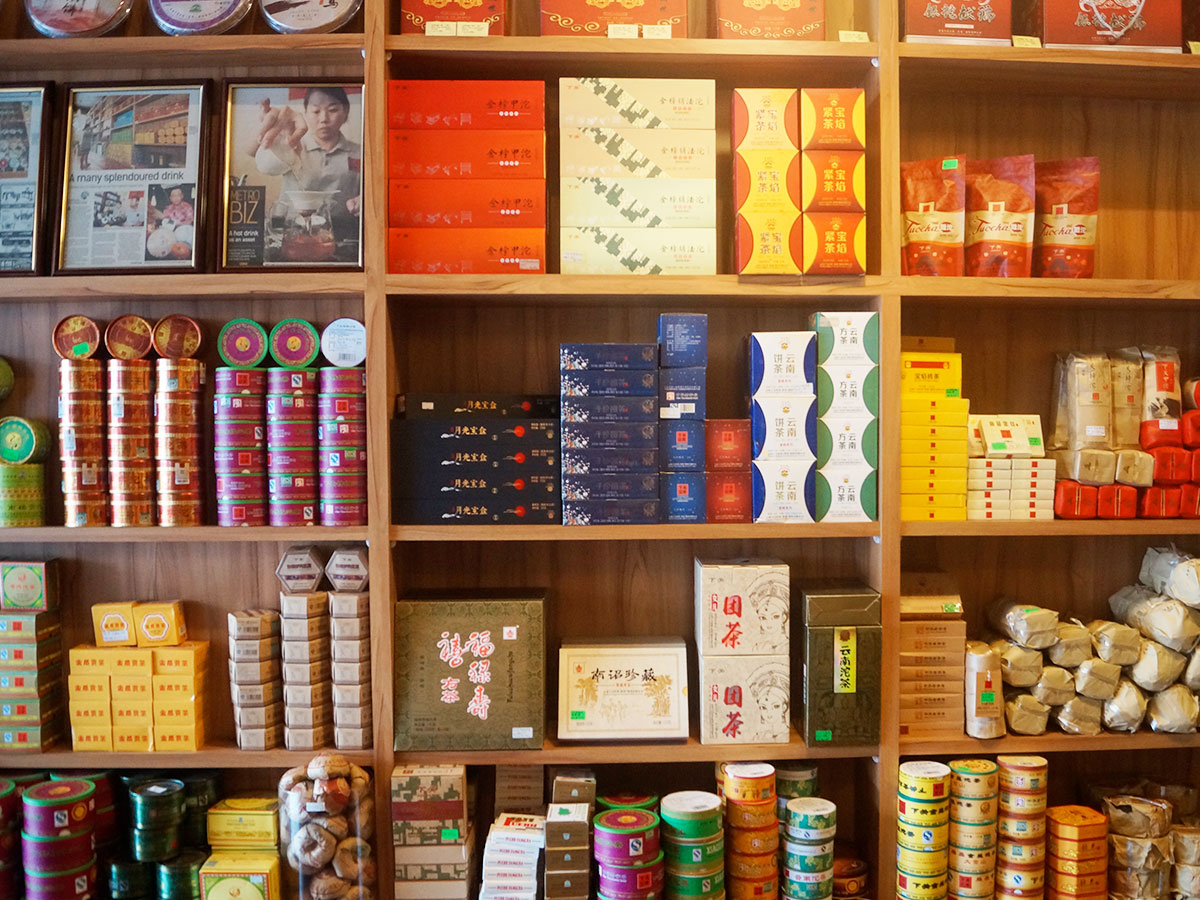 About a decade ago, the price of pu'er was only RM20 for a 357g cake, but the price has now increased tenfold.
The tea cakes that were manufactured around 2003 to 2005 now cost about RM300, while those that date back to the late 1990s can cost up to RM3,000! According to Tan,
"This, of course, depends on the market demand. Tea generally ages faster in Malaysia, because of a higher humidity."
Lau Char's tea business started in 2012, but it has since come a long way. They were initially representing Xiaguan Tuocha, but as of last year, they have added another feather to their cap by being appointed as sole distributor of Maosheng Liu Bao in Malaysia.
Because of the long business relationship, Xiaguan presented Tan's late grandfather with a special souvenir of 35kg of compacted tea leaves for his involvement in organising Chinese calligraphy competitions in schools.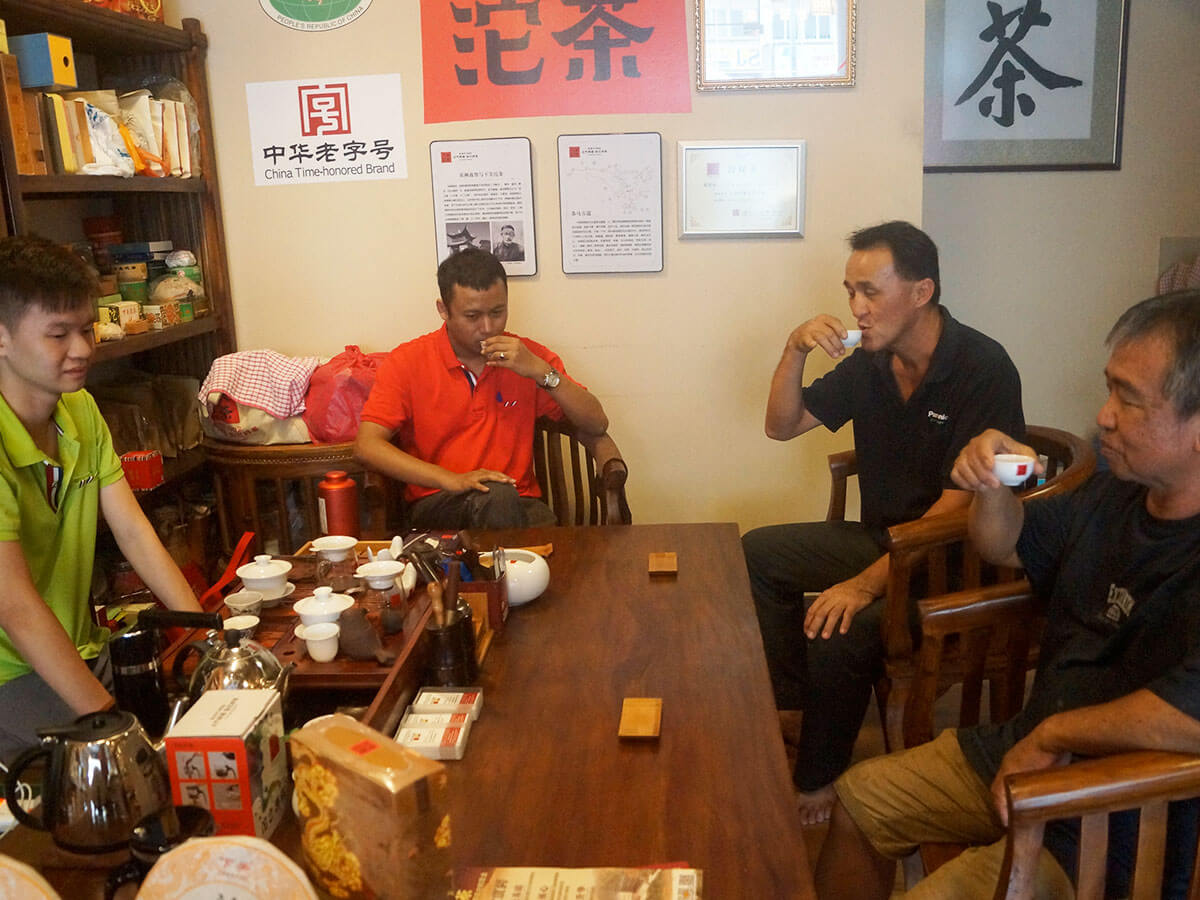 For a recent Penang exhibition, Tan brought along a tea compacting machine to give tea enthusiasts a firsthand experience of how tea leaves are compacted.
One thing that stood out for him on his recent visit to Maosheng was the respect for hygiene at its liu bao tea factory, which is dust-free. This, he said, totally changed his perception about the way Chinese tea is manufactured in modern China.
Most people are more familiar with the Cantonese name, lok po char, the term used by the Chinese settlers in Malaya.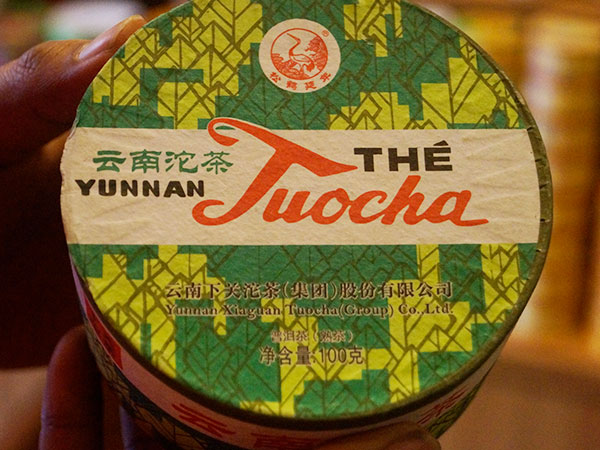 Maosheng and Xiaguan are among the two largest tea manufacturers from China. Xiaguan has been around since 1902, and probably the first to introduce the pu'er series in China.
Besides these, Tan has also started his line of OEM-manufactured Chinese tea by Xiaguan, under the series known as Loong-Ma. Loong (dragon) represents China, and ma (horse) symbolises Malaysia. Loong-Ma, with its own special blend, is only available in Malaysia.
Walk-in guests are also welcome to learn more about Chinese tea from the staff.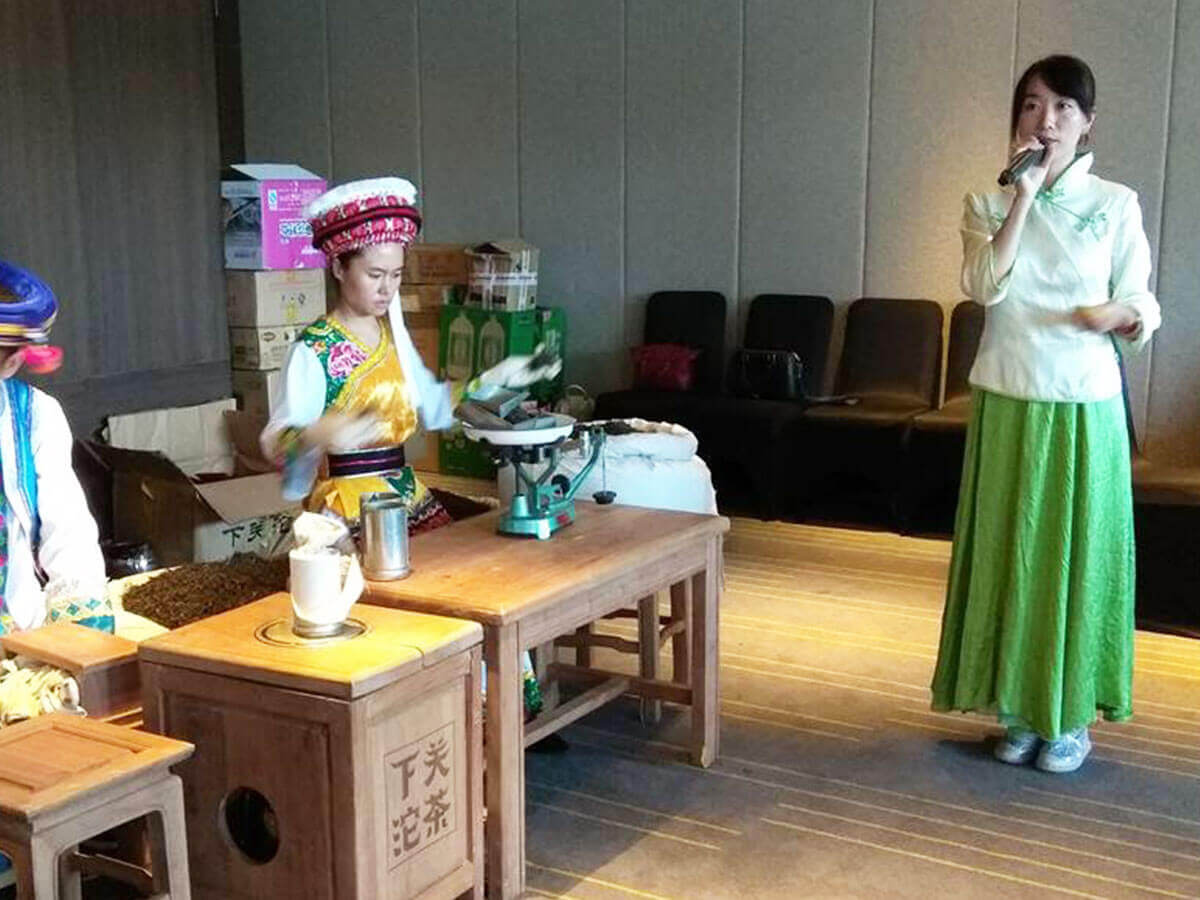 Lau Char Trading Sdn Bhd is located at No 4 Jalan Besar, Kepong, 52100 Kuala Lumpur.
Penangites would be pleased to know that Lau Char has an outlet in Penang under the name Fumie Trading Sdn Bhd which is located at 277, Jalan CY Choy, 10300, Pulau Pinang.
Tel: 03-62631058
Websites: Lau Char
Facebook: Search for Tea Room Kl
Waze: Type Lau Char Trading Sdn Bhd