Hi there,
My name is Annabelle, and this March marks my first year as a journalist.
I work at one of the few independent newsrooms in Malaysia, a country ranked 144 out of 180 for press freedom last year (North Korea polled 180), where "mainstream media" is made up of mastheads owned by political parties that form the federal government.
When I began, I was repeatedly warned that I would be barred from events because of the supposedly "anti-government" organisation I represent. I was also told to be prepared for catcalls and sexual innuendoes by virtue of being a woman in the "dirty" field of political reporting.
When an article revealed that male politicians sexually harassed some of my female colleagues, to my horror, our journalist union chief's advice to female journalists was to not dress "sex".
"That's just how things are," I was told. Welcome to journalism.
I was lucky when allowed into events I was assigned to cover. On more than one occasion, I merely smiled when inappropriate remarks were directed at me.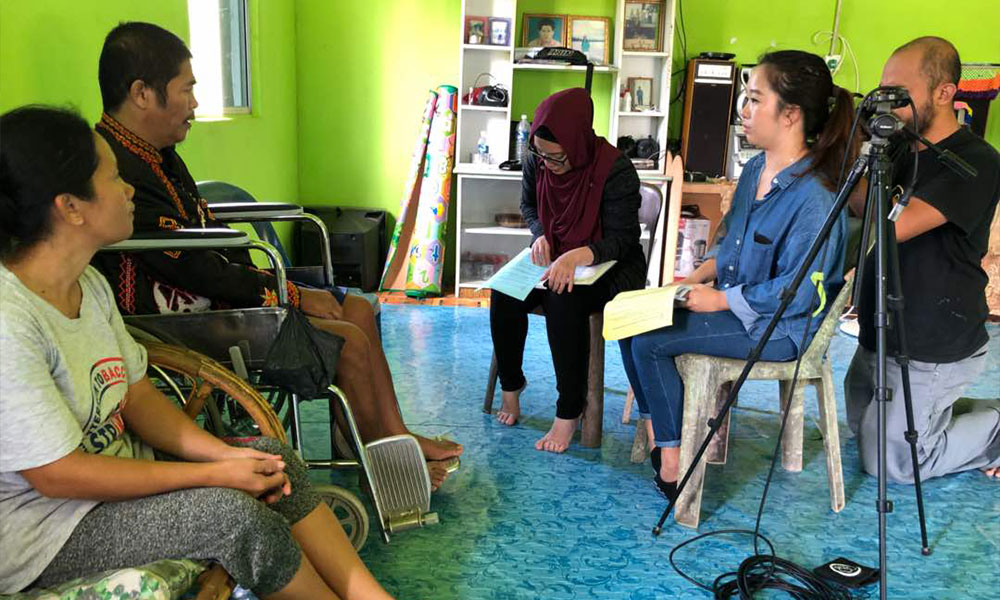 Annabelle and team conducting interviews with local community leaders in rural Sabah about how oil palm plantations has affected their livelihood (Credit: Malaysiakini)
I would love to say I was unfazed by all this, but the truth is I was constantly considering self-censorship.
This negotiation was tiring and frankly, suffocating. It distracted me from pursuing the truth and held me back from holding those in power accountable.
It wasn't until I shared my frustrations with other women in the field when I stopped worrying so much.
Despite being from different newsrooms, experienced female journalists encouraged me to press harder for answers when I considered holding back. They assured me that if anyone at work was inappropriate towards me, they would stand in solidarity as I reported it. Often, when on assignment together, we would work as a team to try and shake answers out from the powers that be.
I found a lot of comfort and strength in them. They became my mentors and friends.
Today, I don't feel like I am negotiating press freedom as an individual anymore. We are a tribe, and we are fighting both battles together – for press freedom and against a deeply patriarchal culture.
This International Women's Day, my hope is that women work together to record history through journalism. Journalism needs to prove that it can be a trusted and relevant source of information at a time when "truth" is an increasingly contested concept.
And as Malaysia decides her fourteenth government this year, I urge my colleagues to band together as we push to deliver truth to the people.
In solidarity,
Annabelle
---
Annabelle Lee (@annabellybutton) is a journalist at Malaysiakini.com She writes about current affairs and politics.