Everyone has their own take on where to fine the best Penang char kway teow in the Klang Valley. But when an 84-year-old restaurant owner and chef gives you his recommendation, you better believe it!
Especially when he has been a regular at the same stall for the past 31 years, frequently bringing friends and relatives to savour a plate of Robert Khoo's char kway teow at Damansara Kim.
Whenever this octogenarian, James Kuok of Sri Nyonya Restaurant fame visits the coffee shop with his friends, he only orders food from Robert's stall and nothing else.
That shows how much he still enjoys nice and simple street food that you cannot find in five star hotels or other posh restaurants.
When Kuok first told me about it, I agreed to check it out. So, off we went to Damansara Kim one morning, where Robert has been operating his char kway teow stall at Restoran Golden Kim Wah for the past decade.
He moved here after operating his stall in SS2 Petaling Jaya for 25 years.
"When the coffee shop was closed down, I moved to Damansara Kim. My relatives are also operating other stalls in Section 17, Kota Damansara, Taman Megah and Damansara Perdana."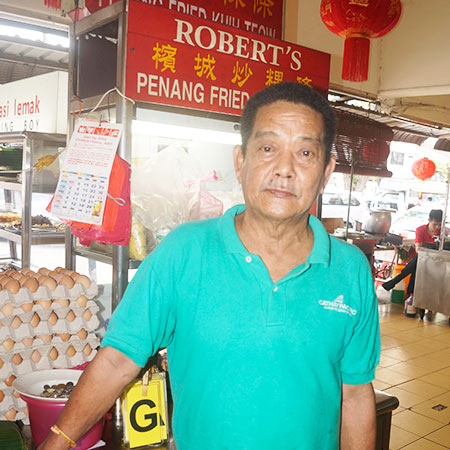 In fact, Robert has been whipping up one plate of char kway teow after another for the past 40 years. Assuming he sells a 100 plates a day, and works 300 days a year, that comes up to a mind-boggling 1.2 million plates!
I agree with Kuok that Robert's char kway teow is not just better than anything I have tasted in the Klang Valley, but also Penang.
The RM7 price tag for a big plate (RM6.50 for a small plate) is worth every sen. He doesn't skimp on the cockles, prawns, lap cheong, bean sprouts, lard, Chinese chives and finely-beaten egg omelette, and not to forget some aromatic garlic bits.
You can pay an additional RM1 for more cockles and, if you wish, Robert can also regulate the amount of chili to suit your taste.
The prices are kept to a comfortable level, as he still has a lot of faithful followers who have been his regular customers for many years.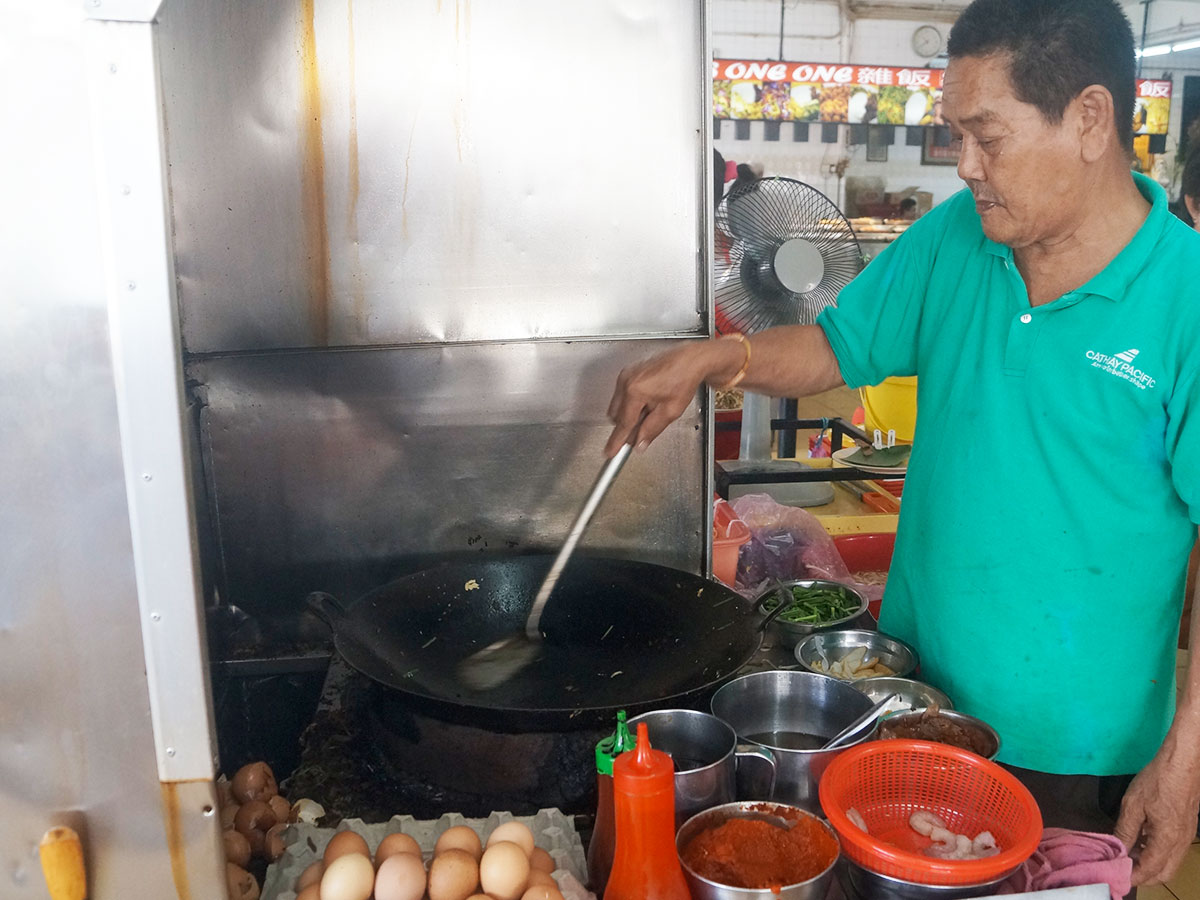 I particularly like the slightly sweet and umami taste of the char kway teow, which is hard to find elsewhere. Robert is not giving up his trade secret, but he does tell me that one way this is achieved is by controlling the intensity of the fire.
So, Penangites who are living in the Klang Valley never have to miss home again, at least not when it comes to char kway teow.
For other Penang delicacies over here, they can also look for Joo Tiang's Penang curry mee in Sri Bintang, and for those more familiar with Desa Aman Puri, there is Tong Siang's version. Not to forget Sri Nyonya, one of the best northern Peranakan restaurants around.
To me, there's no such thing as objectively the 'best' char kway teow, and I also disagree that it can only be found in Penang. Even my Penangite friends cannot agree on which stall serves the best version of the dish. It does, after all, depend on individual taste buds.
But according to Kuok, Roberts' char kway teow has been consistently good for the decades he's been going there, even following the chef when he made his switch to Damansara Kim.
Who am I to argue with that?
Robert's Penang char kway teow stall is located in Restoran Golden Kim Wah, at No 1 Jalan SS20/11 Damansara Kim, Petaling Jaya. His stall is open from 7am to 3pm seven days a week.
Waze: Click here if you want to use Waze

Tel: 016-3096797
Business Hours: 7am – 3pm