All of us have those days…. The craving days.
I believe everyone has their unique "craving patterns". For me, I can be quite a habitual person, even when cravings are concerned. I go through a period of time (days or weeks) where I crave for the exact same thing at a particular hour of the day.
There are plenty of researches out there about the meaning behind every craving. I've yet to test those out but I did find a way to satisfy my different cravings the healthiest way possible, without compromising on flavours or satisfaction.
I hope my tips will help you to satisfy your cravings, guilt-free without depriving yourself of anything.
#1 Sweet Cravings
I went through a period where I just can't help but to end my dinners with a lil something sweet. And fruits won't suffice in this case (besides eating fruits right after meals have always caused me bloatedness). Sure, I could have shrugged it off and practice "mind over matter", but doing that every night could be a tad bit stressful for me and not to mention restrictive. I'm all for discipline, but deprivation on the other hand………..
I found a happy medium which allows me to indulge, yet not stressing my body with processed sugar. If my craving is just for a day, I'll say "heck i'll just waltz into "Rekindle" (a popular cake joint in my area) and enjoy a slice" but I'm not about to do that every day.
I resorted to 2 alternatives;
A spoonful of The Pantry's Chocolate Hazelnut or a couple of frozen choc hazelnut squares always never fail.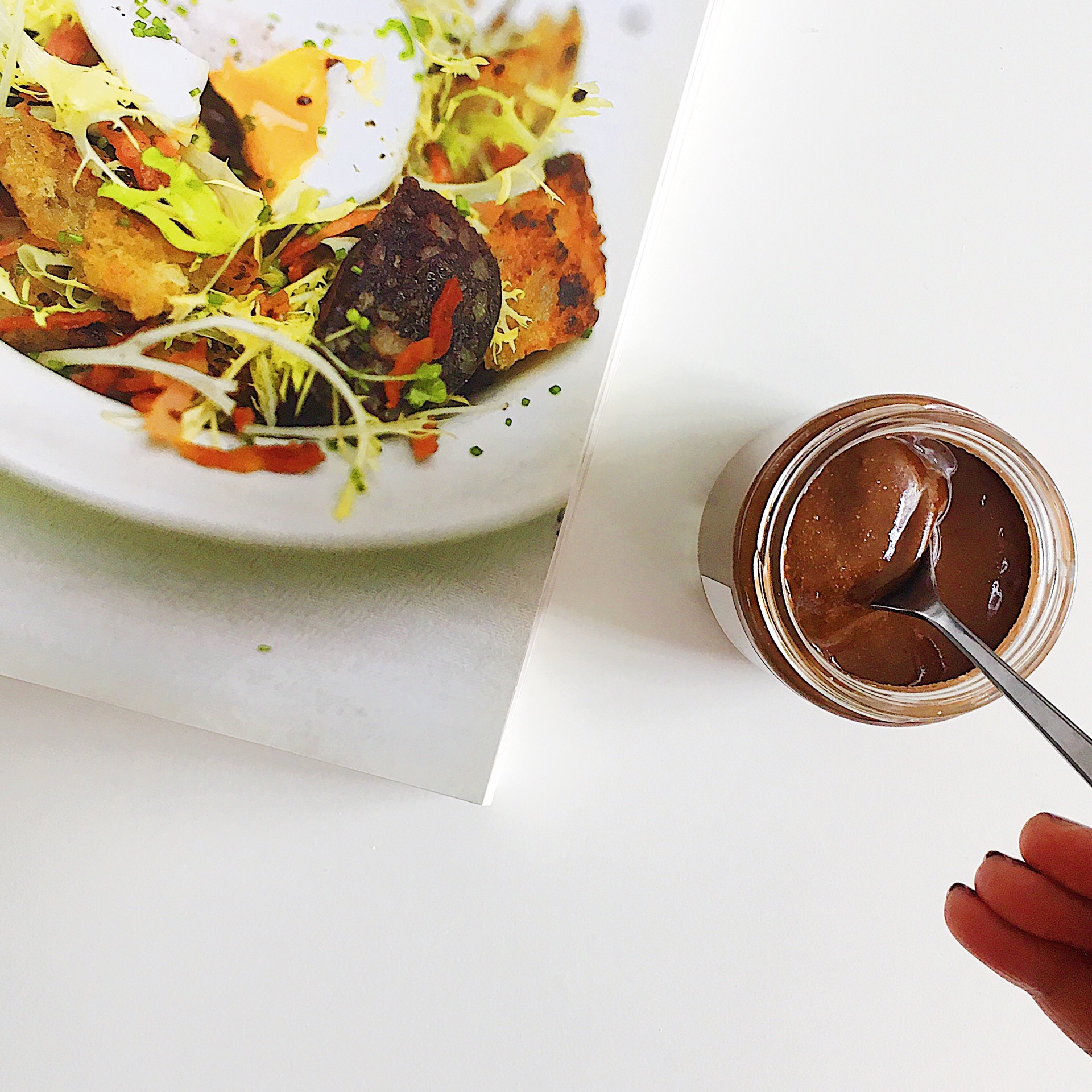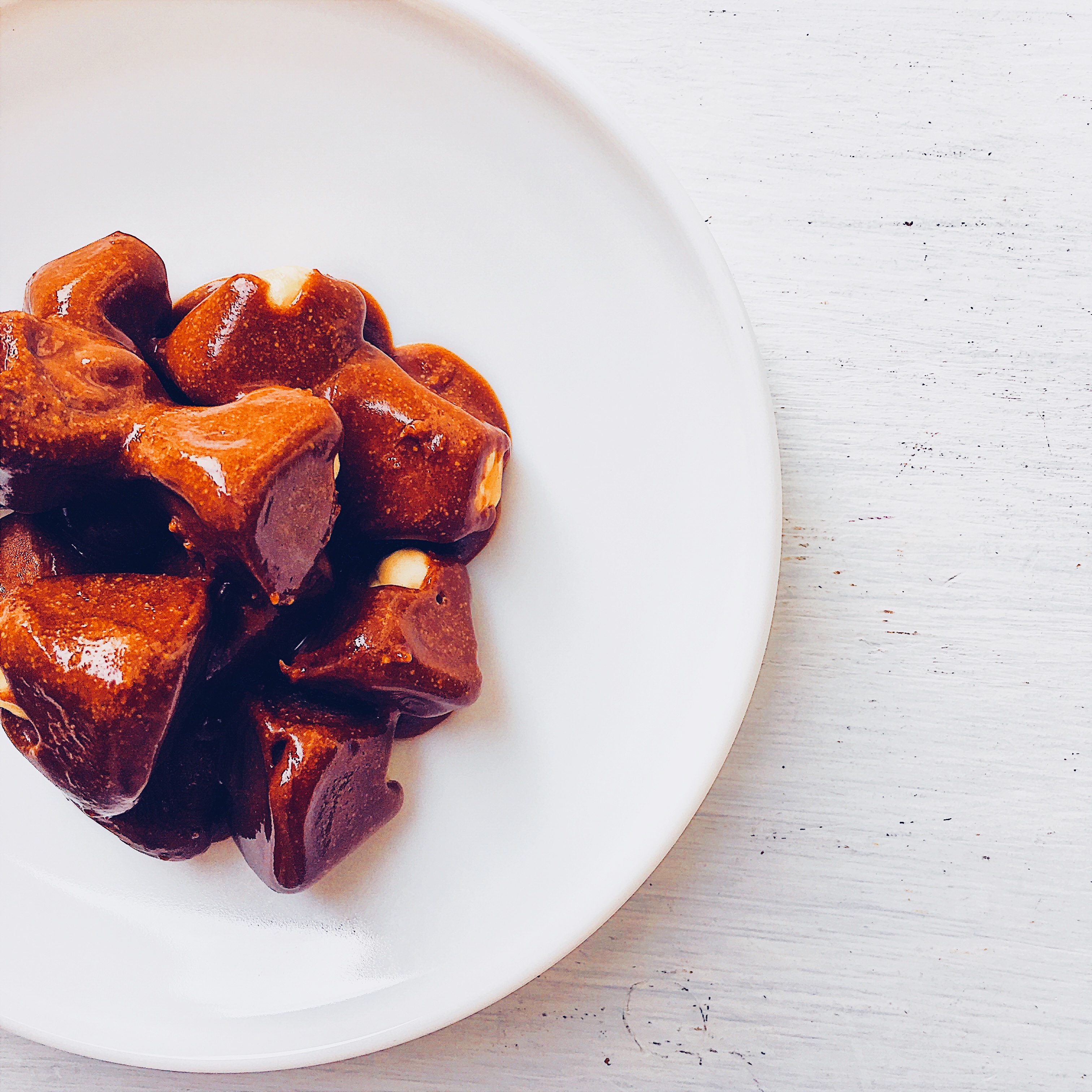 And, what more it's nourishing; made with only 3 basic wholesome ingredients: 93% dry roasted hazelnuts, 5% raw honey and 2% unsweetened cocoa.
#2 Cold Cravings
This "cold cravings" streak just ended for me not too long ago. Days where all I wanted to do is to curl up in bed with my Netflix on and a bowl of ice cream in hand. Thankfully, I'm no stranger to homemade ice cream so I got that craving handled pretty easily. This recipe was my go-to for those few weeks. It takes only a few minutes to whip this up.
Recipe: Chocolate-Banana Nice Cream
Ingredients:
2 Large Frozen Bananas | 2 Tbsp of Chocolate Hazelnut Spread | Toppings: chopped nuts
Direction:
Add all ingredients into food processor and blitz till it's smooth.
#3 Crispy Cravings
Who doesn't love a good bag of crisps? I know I do. My all-time fave has got to be Kettle's Jalapeno Chips. Just like everything, moderation is key. No way can I be bagging one pack of those everyday. But, kale chips on the other hand……….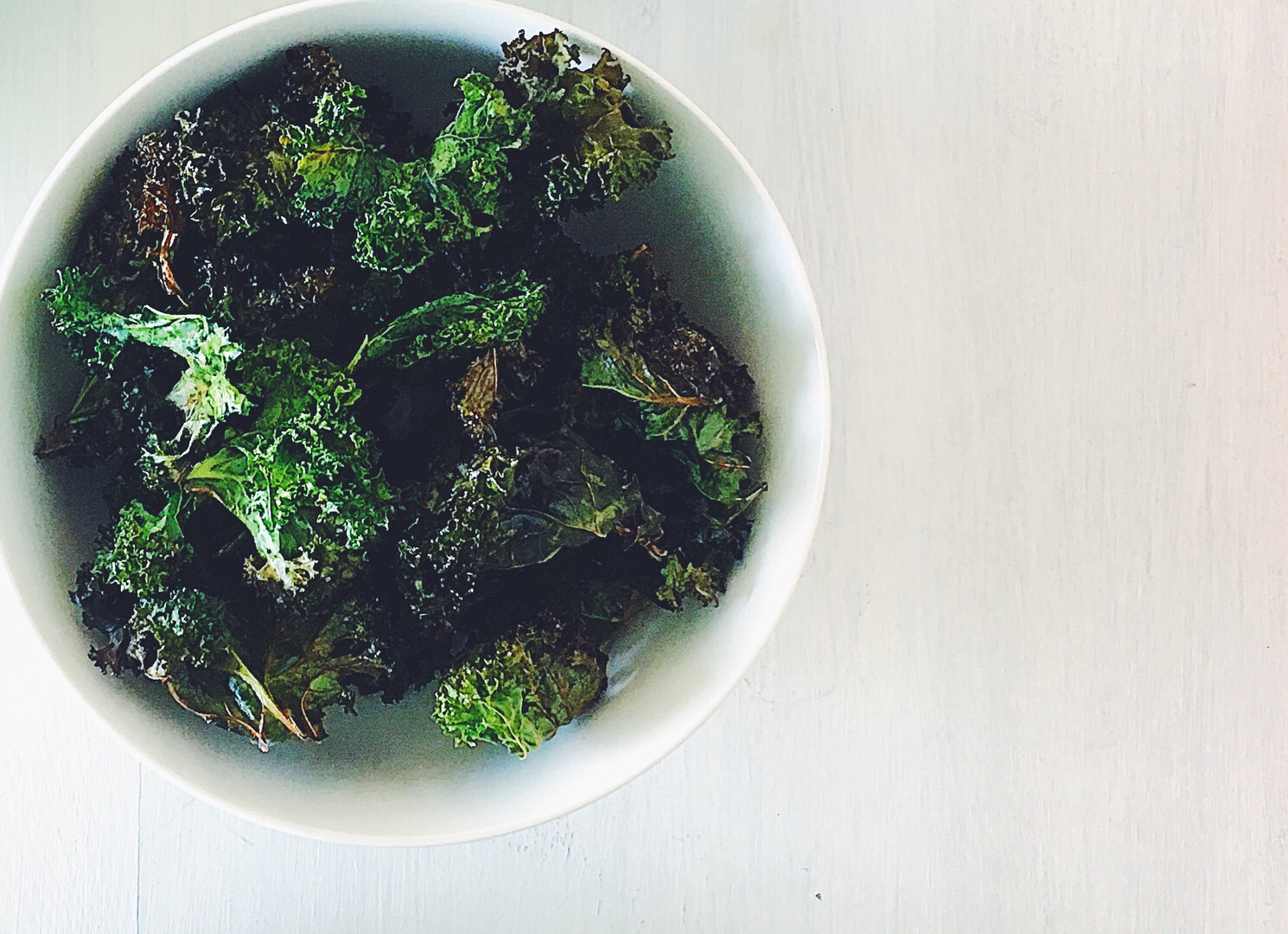 This became my favourite movie snack for a period of time… 😁
Flavour ✔️
Crunch ✔️
Nourishing ✔️
Enough said.
Recipe for Kale Chips
Ingredients:
A bunch of kale | Drizzle of Olive Oil | Dash of pink Himalayan salt & cayenne pepper
Directions:
Pre-heat oven at 180C

Massage oil into kale

Bake for 15 minutes.

Sprinkle salt and cayenne pepper before serving.
#4 Late Night Cravings
As much as we want to satisfy our cravings instead of ignoring it, there are times where we can exercise control and discipline as well. And, I've got just the tip for you to help ease your cravings. Hot tea. Ginger Tea in particular. It's my ultimate favourite and it always works like a charm.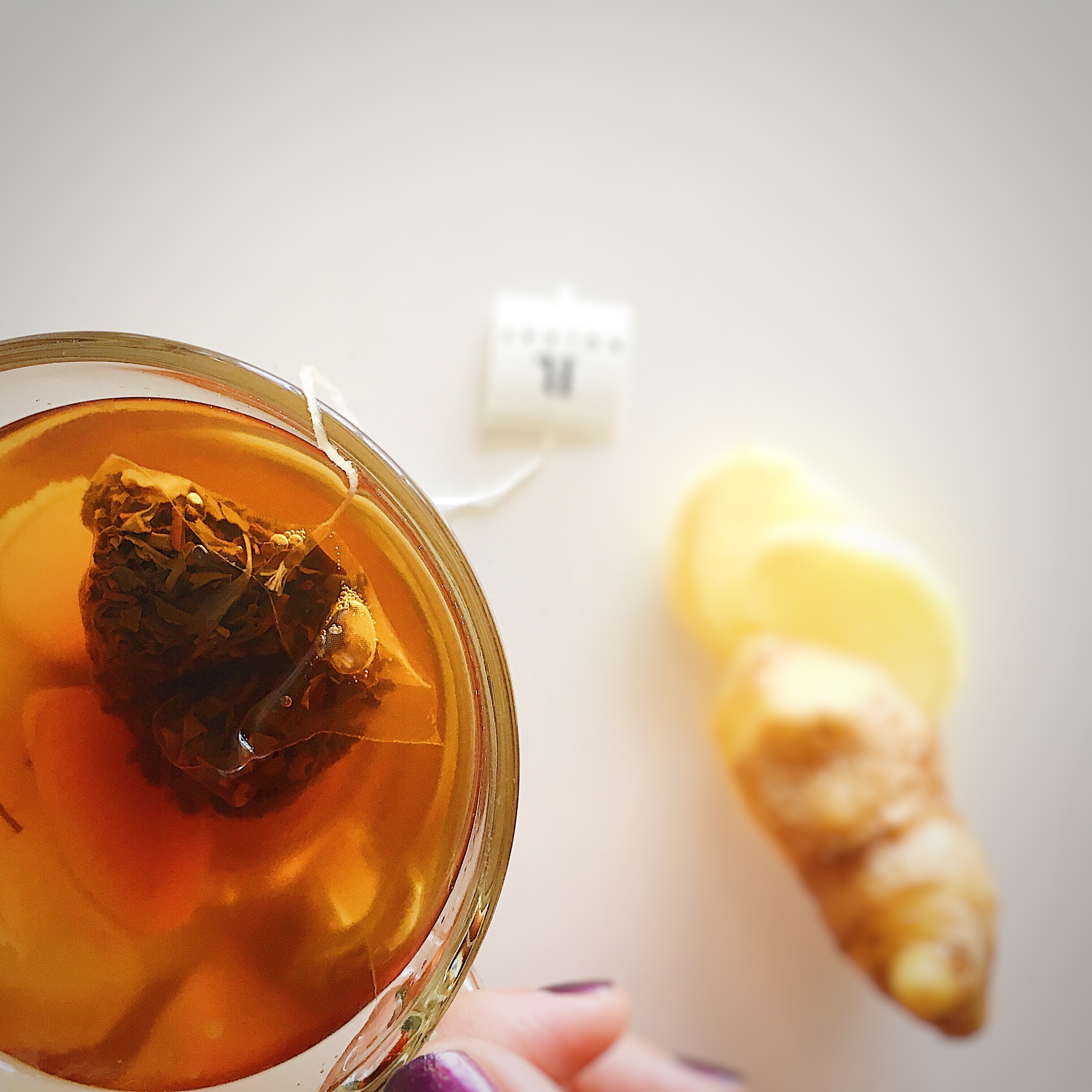 Recipe for Ginger Tea
Ingredients:
1 tea bag | Thumb size Ginger | Hot Water
Directions:
Grate ginger and strain.

Add ginger juice in a cup of hot tea.

Sip and enjoy!
There you go guys, the 4 different ways I typically use to manage my cravings. The key is not to feel guilty for satisfying your cravings, but at the same time practice moderation. Find alternatives that would work for you, and these alternatives need not be "second best" or the consolation prize. Eating healthy is not boring, bland or difficult. You just gotta find what works for you. I hope some of these recipes and ideas have inspired you to eat well and stress less about your cravings.  
As always, remember to show some love today, encourage someone with a compliment, lend a ear to a friend who needs it, give a smile (it goes a long way) and share good vibes.✌️
The following two tabs change content below.
I'm a foodie, health and wellness enthusiast, passionate content creator and an adventurous recipe developer. I'm no nutritionist (but it's on the cards and in the stars for me!), but I do know a thing or two when it comes to health and nutrition; thanks to my crazy journey of extreme eating habits in the past. I'm finally now at a place where I'm comfortable in my own skin and on this amazing ride of building a healthy relationship with food. I'm not in a place to offer anyone "official" health advice but I am here to do what I love; to share my journey with you. "Staying healthy is more than just our physical condition, but also our mental and psychological state"
Latest posts by Erina Lim (see all)
Leave a comment