Penang char koay teow has a big following but as I said earlier, taste is very subjective.
There is also no top connoisseur in the country who can tell us which version of Penang char koay teow is authentic and the best. It's all about one's preference and the way we have been brought up liking a particular taste.
After my article about Robert's Penang char koay teow at Damansara Kim, two personal friends of mine told me to check out Lim's Char Koay Teow at Restoran Wan Shoon.
The coffee shop is located at the opposite end of the stretch of shop lots in Damansara Kim where Robert's char koay teow stall is located. So, there you go: two competitors that appeal to different taste buds.
Raised and bred in Kuala Lumpur, Lim Kah Hey was a former dim sum chef with a five-star hotel in Petaling Jaya for over seven years.
Being a foodie fan himself, the 34-year-old experimented with his version of Penang char koay teow, and decided to venture out on his own. His first stall was set up in 2015 at Paramount Garden. He only moved here to Damansara Kim in late 2016.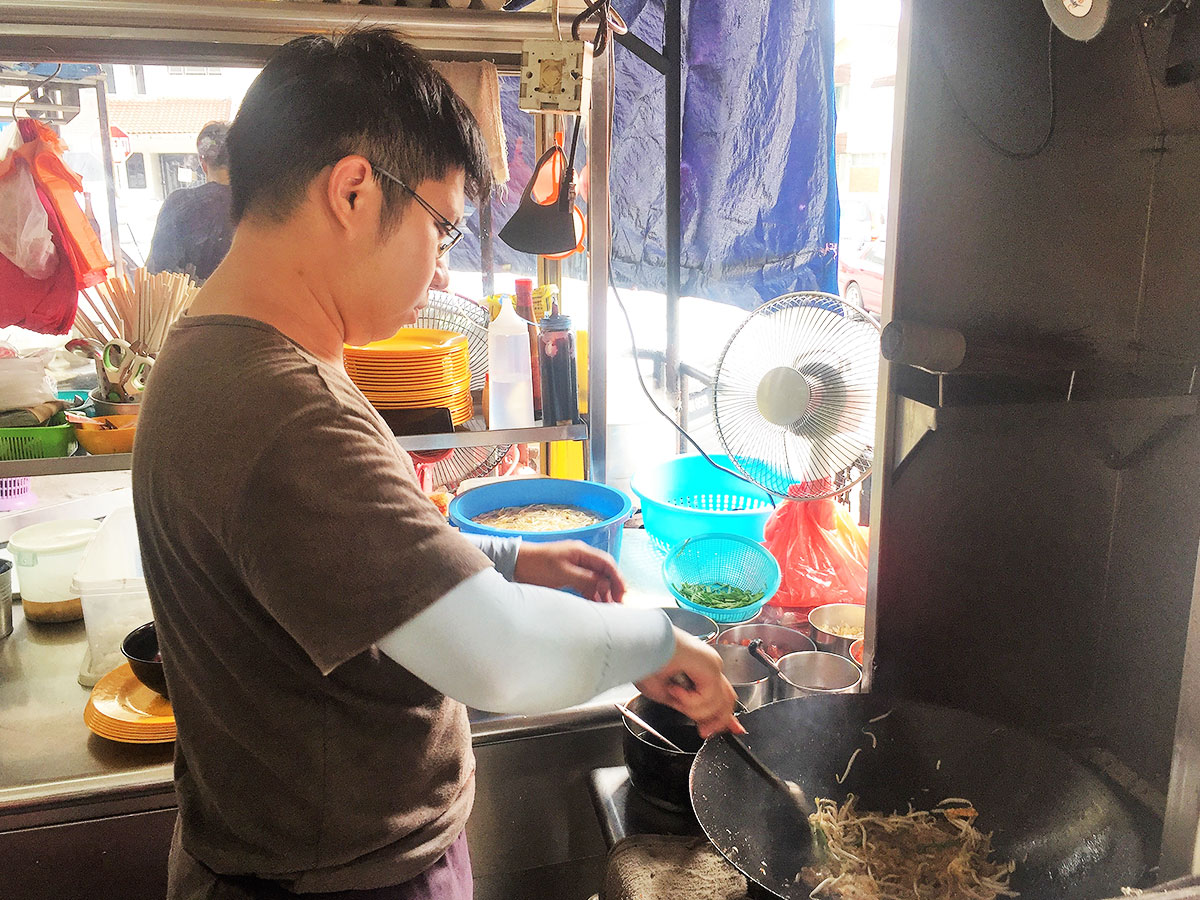 Lim's version of Penang char koay teow received the thumbs-up from a younger Penangite, Beatrice Khoo, who claims that Lim's CKT is closer to what she herself has grown up loving.
Being a Penangite herself, she is an ardent fan of Lim's version of the Penang cuisine. Along with another common friend of ours, both recommended that I should check it out.  
"In fact, when he first started there, it was not good at all," Beatrice told me. "After one month of abstaining, I could see a big improvement. I started noticing what others had on their table and from one look, I knew it was time to give it a try again; since then, I have been a loyal customer!"
She also notices that Lim uses the thinner version of koay teow which is closely resembling the Penang version that she is used to.
He puts in the usual stuff — cockles, lup cheong, prawns, bean sprouts, but unlike the authentic Penang version, Lim finds duck eggs give it a better taste. "Otherwise, for eggs, I use only kampung chicken eggs," he said.
Depending on the clients' preference, Lim's style is the dry version. "If there are clients who prefer to have it slightly wet, they can tell me, and I will do it for them," he said.
Personally, for RM6 (small plate) and RM6.50 (large), I think it is a good treat, especially with the current economic condition.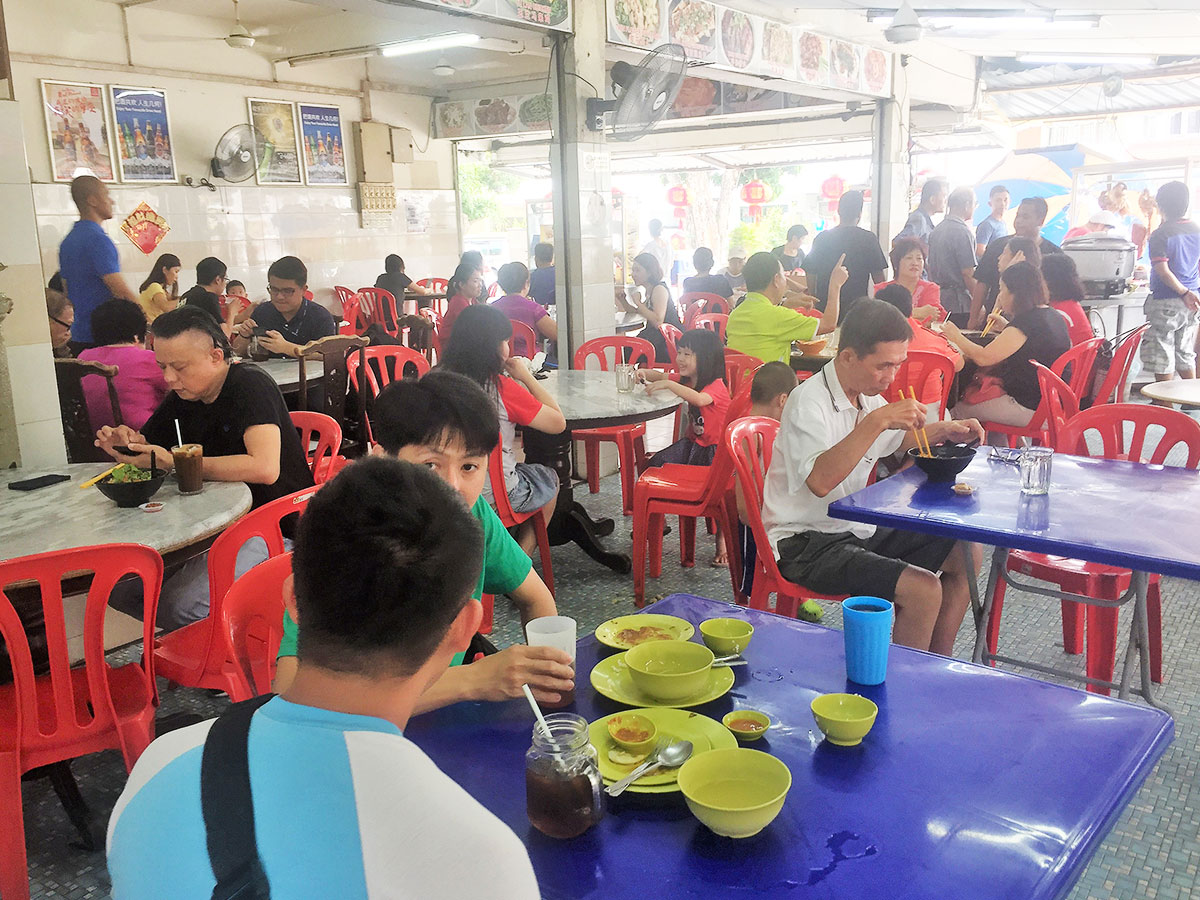 Wan Shoon Restaurant is located at 47 Jalan SS20/11, Damansara Kim, 47400 Selangor. Lim's CKT stall does not have a name but it is the only stall serving Penang Char Koay Teow.
Waze: Click here if you want to use Waze
Tel: 012-673 7811

Business Hours: 7.30am-2.00pm (7 days a week) Closed fortnightly on Wednesdays.