Royal Selangor has launched a special edition
Malaysia Baru
medallion in conjunction with Merdeka and Malaysia Day celebrations.
According to Tien Yue Chen, the Executive Director at Royal Selangor, the idea for this medallion came about after witnessing the historic day of GE14. It was such a big change for the country and so many people felt that they were involved in this process of change.
"We felt that we should come up with something to commemorate this event – this Malaysia Baru sense of 'people power'. Royal Selangor has always been apolitical and we didn't want to make it about one coalition or one party against another. We thought about it and it is really quite a big occasion, so it would be nice to have something to mark what had happened. So we said, let's celebrate Malaysian people getting together, being heard and making a change. Let's make something and now the question was what should we make?"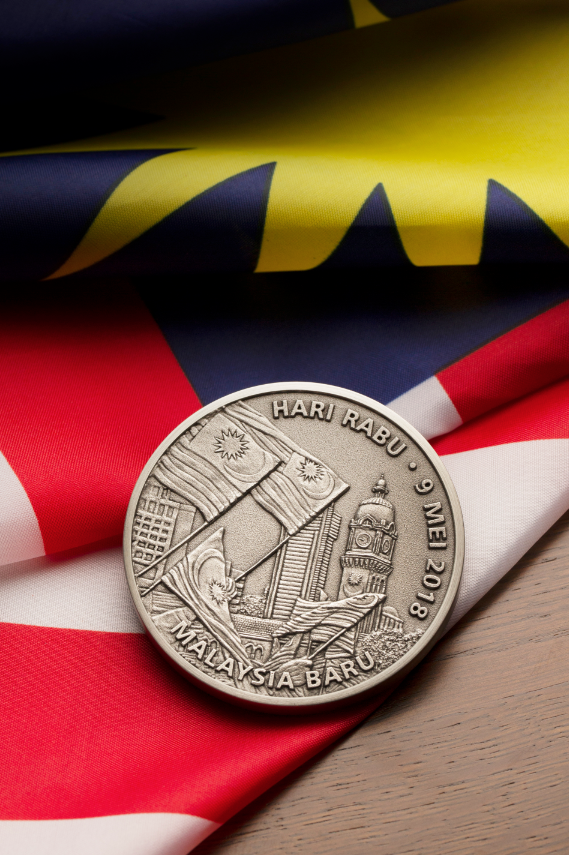 The design for the medallion was chosen after a few options were proposed by their team of in-house designers. "Some of the staff at Royal Selangor especially the younger ones were not very sure at first what a medallion was," Chen says. "We've never done anything like a medallion in years, so this is quite unique and retro."
One side of the 2.5″ medallion conveys national pride and unity, with key iconic scenes of Malaysian flags waving in front of the Sultan Abdul Samad building and the birth date of Malaysia Baru, while the other side features hands joining forces symbolising the power of the people and democracy. The show of unity is in line with this year's Merdeka theme, "Sayangi Malaysiaku".
"The medallion has some sort of weight to it. It feels solid in your hand, and it is something that you can keep and remember what had happened on 9th May 2018," Chen explained.
This special edition medallion, which retails for RM 125, will be available for a limited time only and 20% of the sales of the medallion will be donated to Tabung Harapan. The Malaysia Baru medallions have been flying off the shelves already and many Royal Selangor stores are out of stock currently.
"So far, the response has been really good with people coming to our stores and spreading the word to their friends. In fact, we have a bit of a supply issue right now because we have trouble shipping out with the great demand. I suggest if people want to get it, to just give us a call, quickly order it and we'll try to get the piece to them as soon as possible when supplies come in."
Chen further explained that they were selling until the end of September. The quantities to be made depends on what the demand is going to be. They hope to sell at least 5000 pieces because that will help raise at least RM100,000 for Tabung Harapan.
When asked why Royal Selangor is donating 20% of the sales from the Malaysia Baru medallion to Tabung Harapan, Chen replied, "I think Tabung Harapan is a way for people to feel that they can be part of the whole change. Of course, in terms of amount, it's a relative thing whether people feel it will be a meaningful amount that's to be raised by Tabung Harapan. But it gives everyone a chance to be part of the process. Everyone can be involved in this new Malaysia. And that's why we thought having the medallion proceeds go to Tabung Harapan would be giving people a chance to contribute to this change."
You can order your medallion at royalselangor.com and at all Royal Selangor retail stores in Malaysia. If you're overseas and want to get this medallion, we suggest that you order it online. There's a minimum spend for free delivery, so depending on your location, you can buy 3 or 4 medallions for your family and friends and have it delivered to you for free.