Kuala Lumpur, 4 March 2019: Four students from the Asia Pacific University of Technology & Innovation (APU) brought pride to their university and the country as they emerged as the Champion Team at the 2019 Ernst & Young (EY) Asia-Pacific Cyber Hackathon Challenge.
The Hackathon took place in Hong Kong on 3rd March 2019. It was an international arena for top universities from across the Asia-Pacific to compete on strategic thinking, reasoning and technical programming skills. University teams from Australia, Hong Kong, Singapore and Malaysia were amongst the finalists.
All participating teams were required to work on a real-life cyber experience that challenges them to 'capture the flags' by completing various custom-made scenarios.
Team "FetchOrbis" from APU comprising Yap Chee Sing, Mun Chee Wah, Imran Esack Dawoodjee and Hassan Zayan Azzam from the School of Computing & Technology (SoCT) achieved the most points at the end of the challenge. They eventually championed the challenge and walked away with HKD20,000 (equivalent to RM10,380).
The students are part of the Cyber Security and Software Engineering programmes at APU. This is their first time participating in the EY Asia-Pacific Cyber Hackathon Challenge.
"This has been an incredible learning experience for us as we are still very new to the competitive scene. The competition emulated real world environments and scenarios really well and it certainly was challenging," expressed Hassan Zayan Azzam, member of team "FetchOrbis", as he recalled the memorable experience.
"Congratulations Team FetchOrbis! They made us proud by demonstrating not only knowledge and skills in cyber security but also the necessary passion, dedication, team-spirit, problem-solving skills and emotional intelligence to be able to withstand the demands and pressure which comes in any hackathon," expressed Surpriya Singh, Head of School of Technology, APU.
APU is recognized with excellence in promoting cyber security education and awareness, as it was awarded the Gold Medal at the Cyber Security Excellence Awards 2019 – "Best CyberSecurity Education Provider" Category. The selection was done by cybersecurity insiders in partnership with the Information Security Community on LinkedIn, tapping into the vast experience of over 400,000+ cybersecurity professionals to honour the world's best cybersecurity products, professionals and organizations.
APU students under the Cyber Security programme have been actively participating in various competitions, such as the KPMG Cyber Challenge and F-Secure CyberSecurity Competition, in which they attained championships in these competitions as well. Malaysia's first Cyber Security Talent Zone at APU promotes practical learning experience, where students are exposed to practical learning experience through the sophisticated infrastructure, that generates real-time data for cyber threats and traffic monitoring. APU's Cybersecurity Talent Zone is a clear and perfect example of how APU collaborates closely with industry leading organisations to expose students to best-in-class technologies and systems. In addition, a full-fledged Cyber Threats Simulation and Response Centre (also known as a Cyber Range) is also located within the Cyber Security Talent Zone.)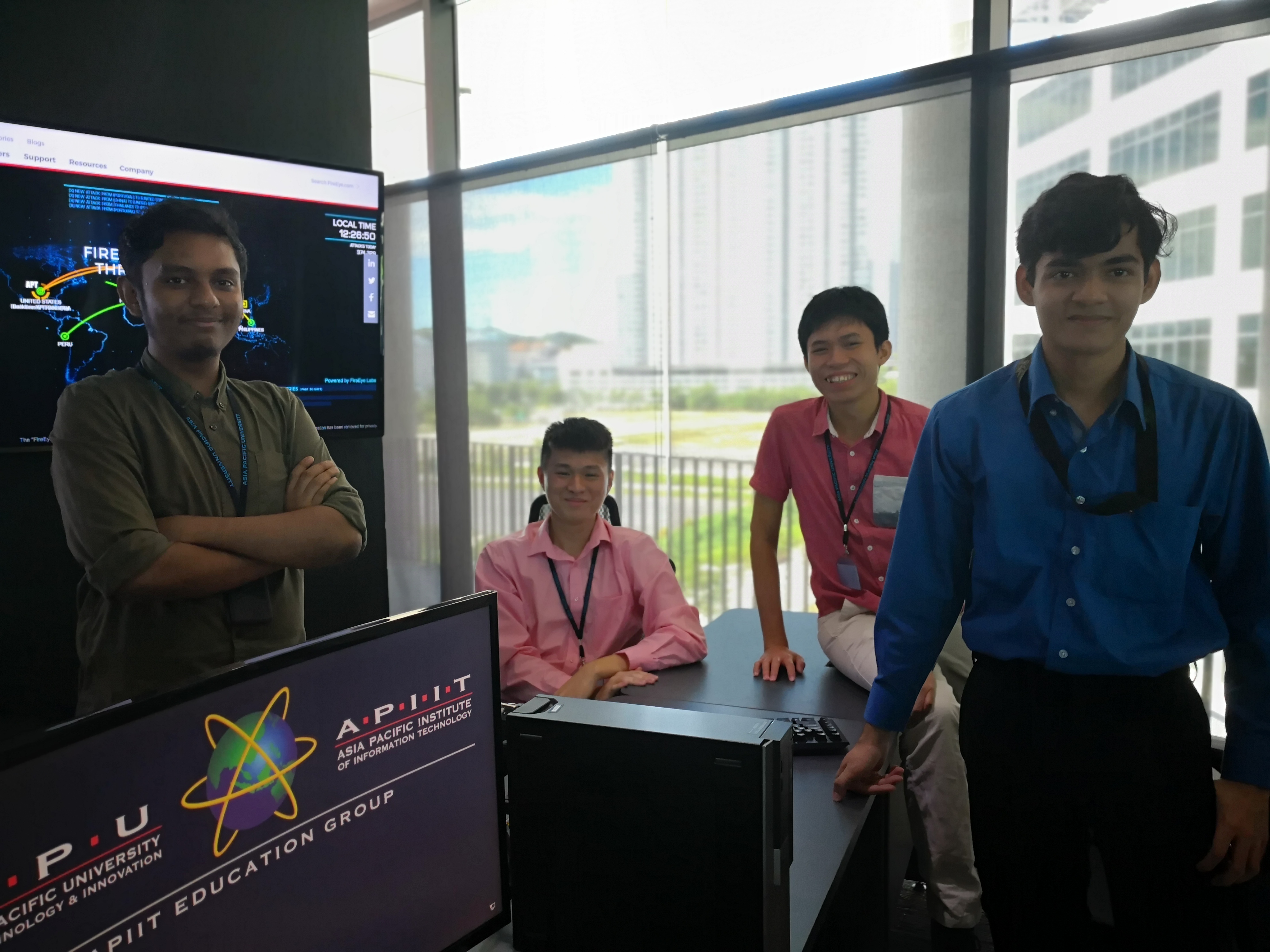 APU's team FetchOrbis demonstrated outstanding problem solving skills and excellent technical skills at the EY Asia Pacific Global Hackathon held in Hong Kong.
About Asia Pacific University of Technology & Innovation (APU)
The Asia Pacific University of Technology & Innovation (APU) is amongst Malaysia's Premier Private Universities. APU offers a wide range of degree programmes in Technology that aim to nurture students into professionals and prepare them for challenging careers and roles in business and society globally. The multi-cultural student community comprises 12,000 students from over 130 countries.  APU has earned an enviable reputation as an award-winning University through its achievements in winning a host of prestigious awards at national and international levels. It was announced as among the Highest Rated Universities in Malaysia, being rated at TIER 5 (EXCELLENT) under the SETARA 2011, 2013 and 2017 Ratings by the Ministry of Education (MOE) and Malaysian Qualifications Agency (MQA). Internationally, APU also achieved 5-Stars Ratings at the Quacquarelli Symonds (QS) in four categories – Teaching, Employability, Facilities and Inclusiveness.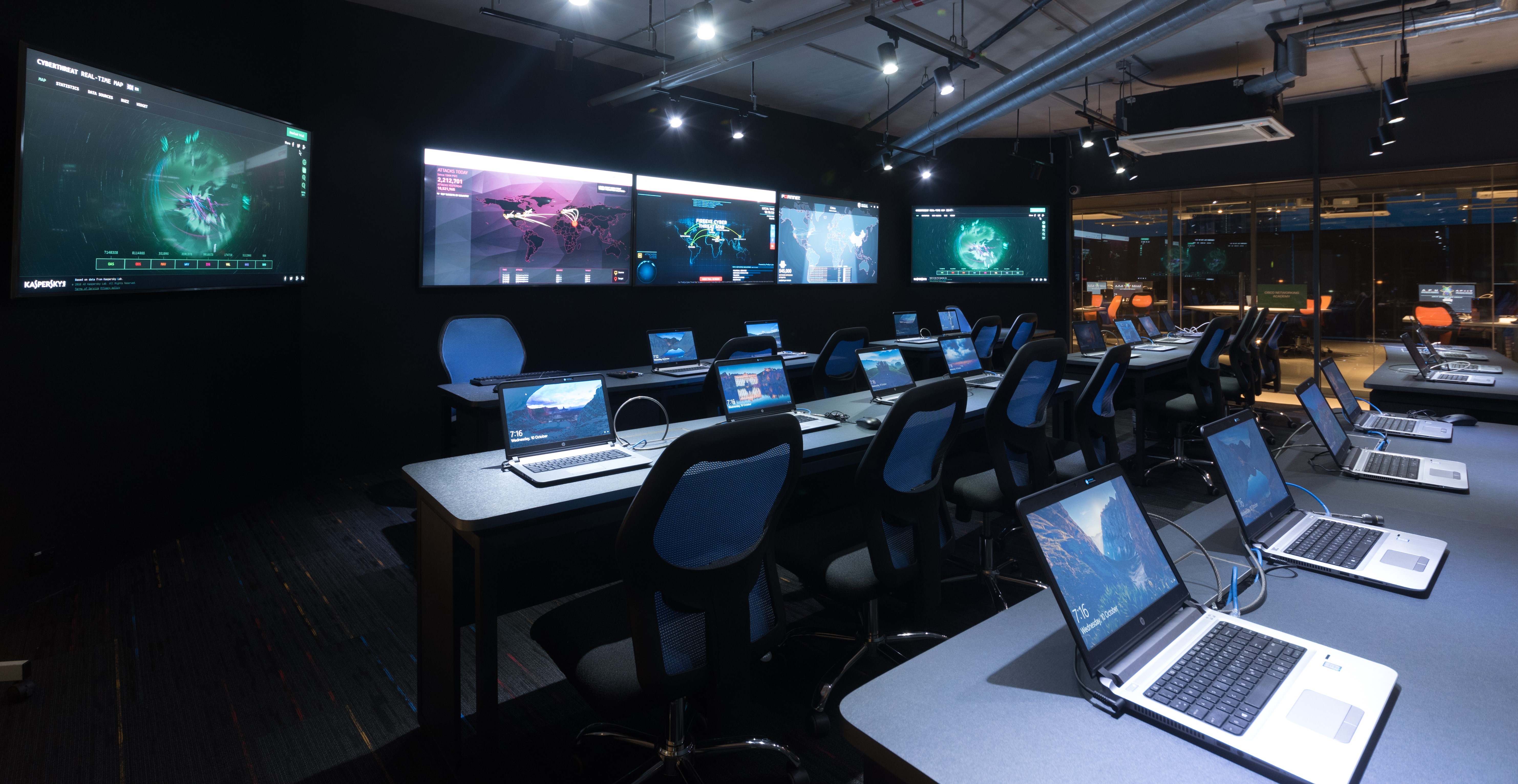 APU houses industrial-grade facilities to provide exposure to students under the real-time environment. The APU Cyber Security Talent Zone (pic) is the first-of-its-kind in Malaysia that trains students practically to handle cyber threats based on real-life cases.

FOR MORE INFORMATION ABOUT
Asia Pacific University of Technology & Innovation (APU)