Superheroes in Malaysia do not wear a cape, instead they put on a protective suit and stethoscope around their neck. While we enter the third week of MCO, our healthcare frontliners have completed three weeks of dedicating their time and expertise in order to save lives from this deadly virus and they will continue it until it is eradicated.
However, according to our Health Director-General, Datuk Dr Noor Hisham Abdullah, in a period of less than a week, almost 138 of our beloved frontliners have been infected with COVID-19. Even though, he has stated that the source of infection is not linked with treating the patients, it is always better to stay safe than sorry.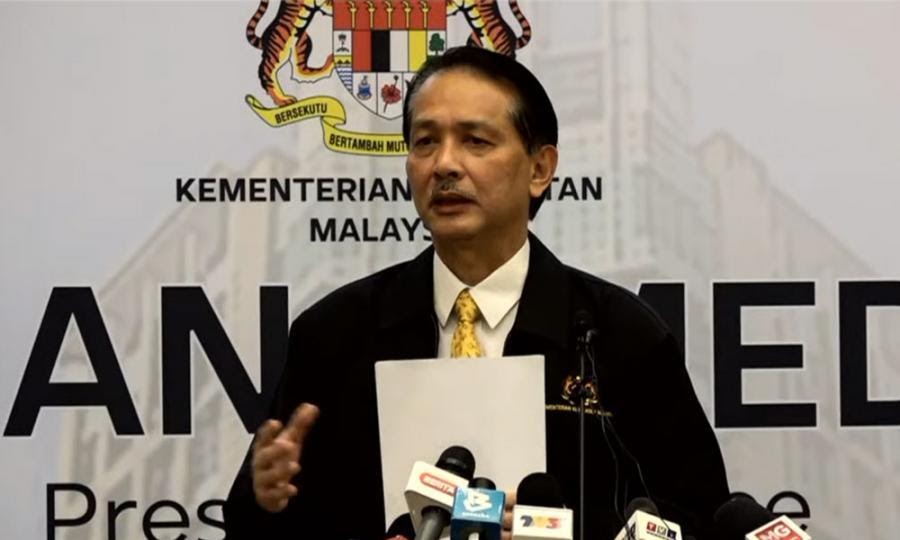 Majority of our frontliners have committed the act of selflessness by isolating themselves after duty and working all day long without taking any break. They are not able to give their toddlers a hug, enjoy a meal or have a good night sleep ever since this pandemic attacked our nation. Their admirable commitment and diligence are constantly applauded, but sadly there is no enough protection to protect them during their battling period.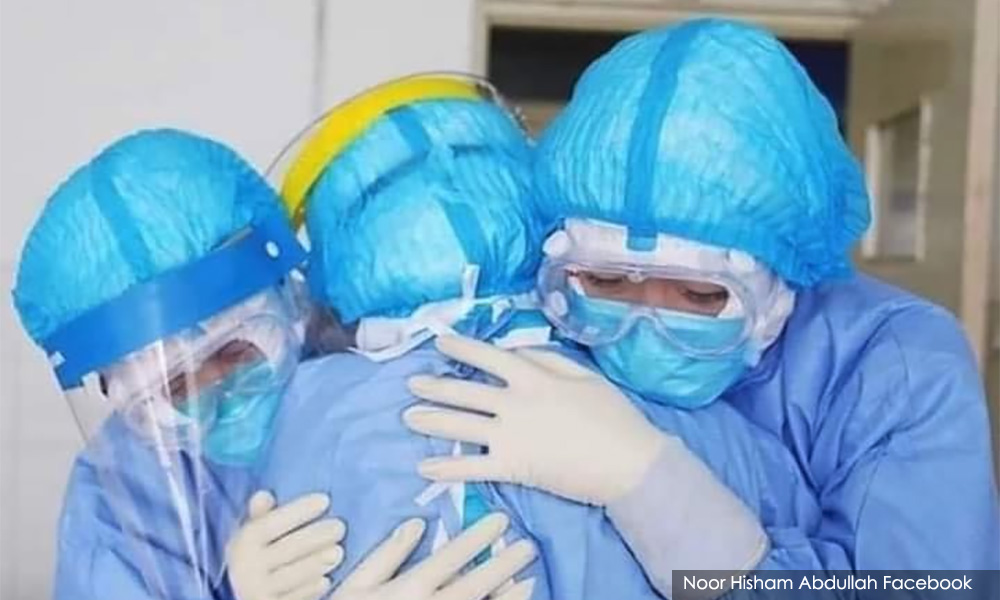 Recently, the Malaysian Medical Association (MMA) highlighted on the shortage of face masks for our frontliners. It is saddening as some medical personnel have to recycle their used mask to treat their patients and some of the clinics are closed due to this shortage. Face mask is a necessity for medical frontliners and the patients as it is a form of protection against germs and viruses.
Hence, as a way of addressing this heart-breaking issue and as a contribution to our superheroes, Akisama Group has donated a large supply of face masks to the hospitals. In such a crucial time, Akisama Group emphasizes on the importance of caring for each other. Doctors, nurses and medical staffs are our precious lifelines and we must care for them. Therefore, as a loving citizen, please stay at home and obey the MCO regulations while our frontliners carry out their duties with great protection.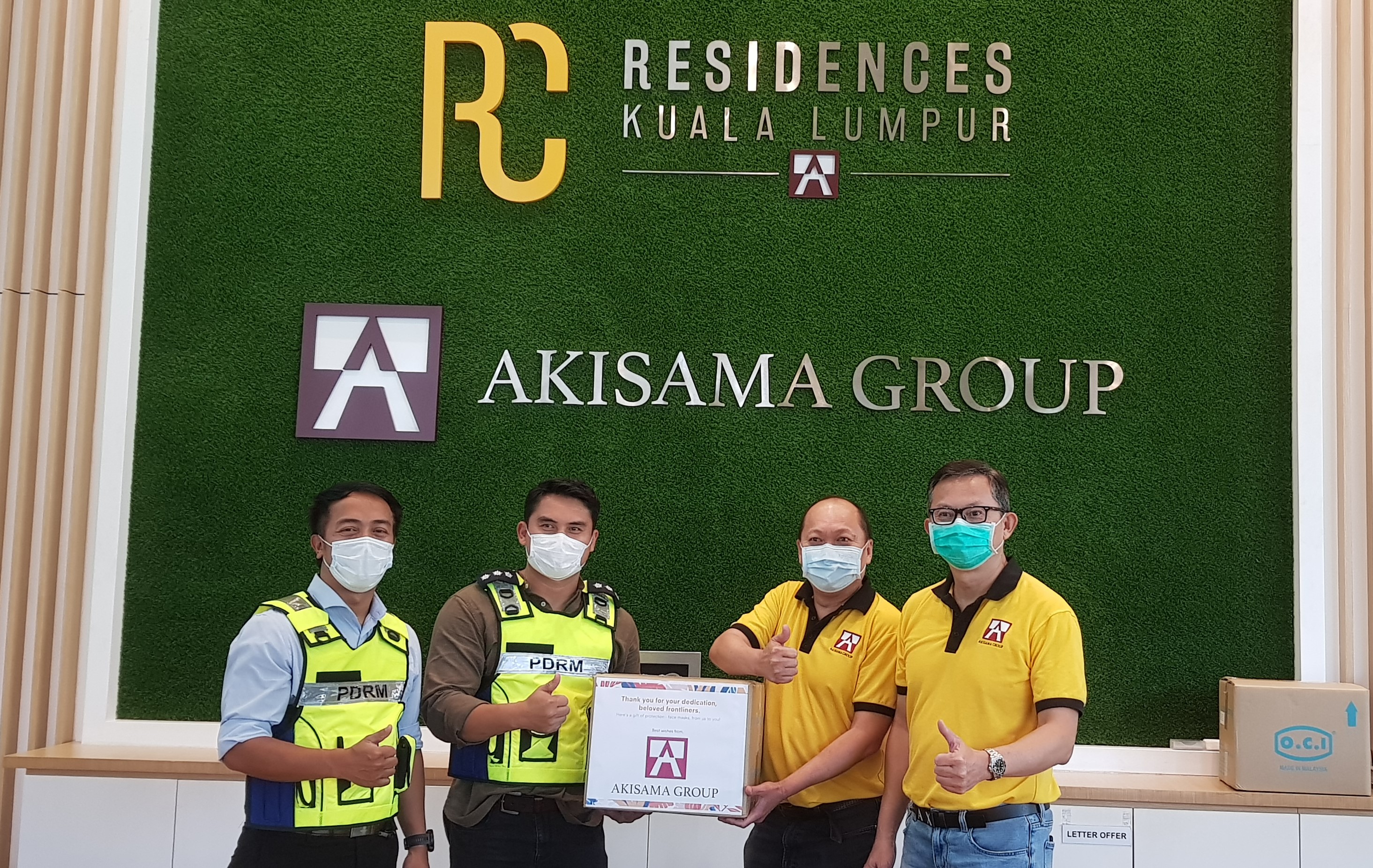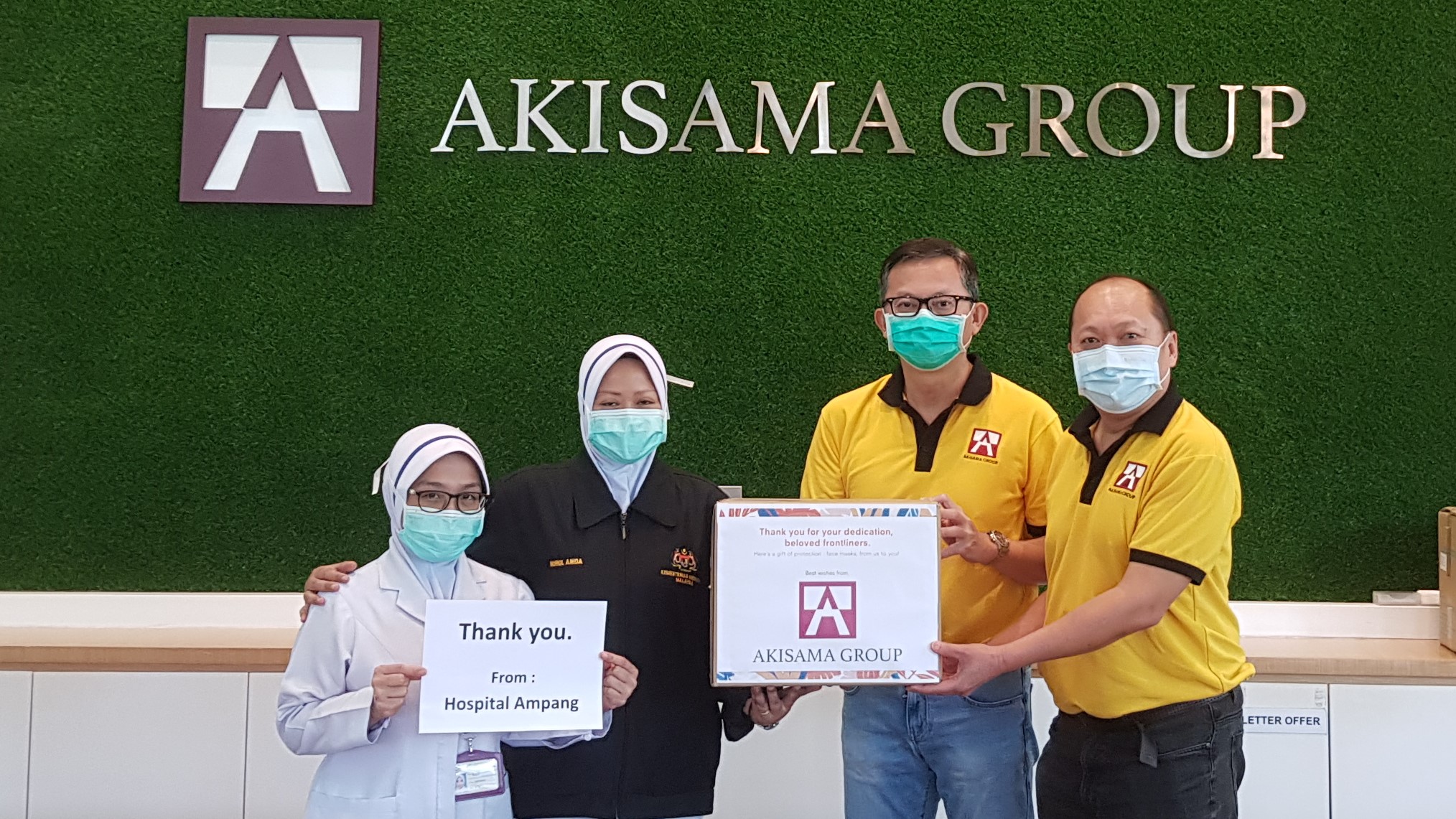 It is notable that Akisama Group have complied to the MCO rules and temporarily stopped the construction work of RC Residences. Today, we look up to them for their kind heart and their amazing role as a law-abiding property developer. Last month, they launched 'Caring for Our Frontliners' campaign where they contributed hand sanitizers and face masks to our dearest police force. Now, they are continuing their noble act by providing the most-needed protective supply for our healthcare frontliners at the Ampang Hospital. The face mask supply was received by Nurul Anita on their behalf. Nevertheless, they are also contributing to our law enforcement officers. Also, another noteworthy fact would be that Akisama Group has given out 6400 pieces of face masks this time.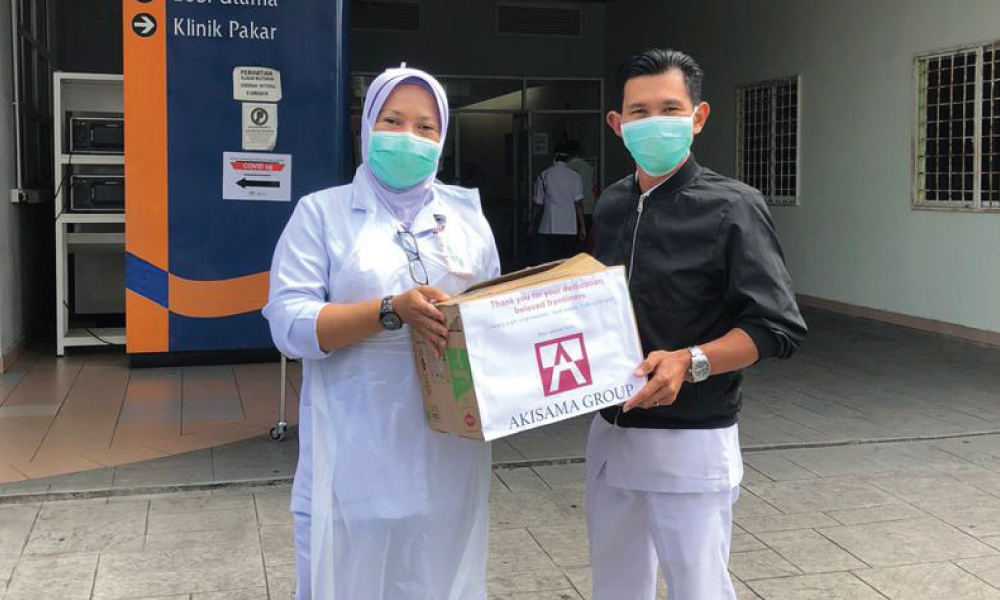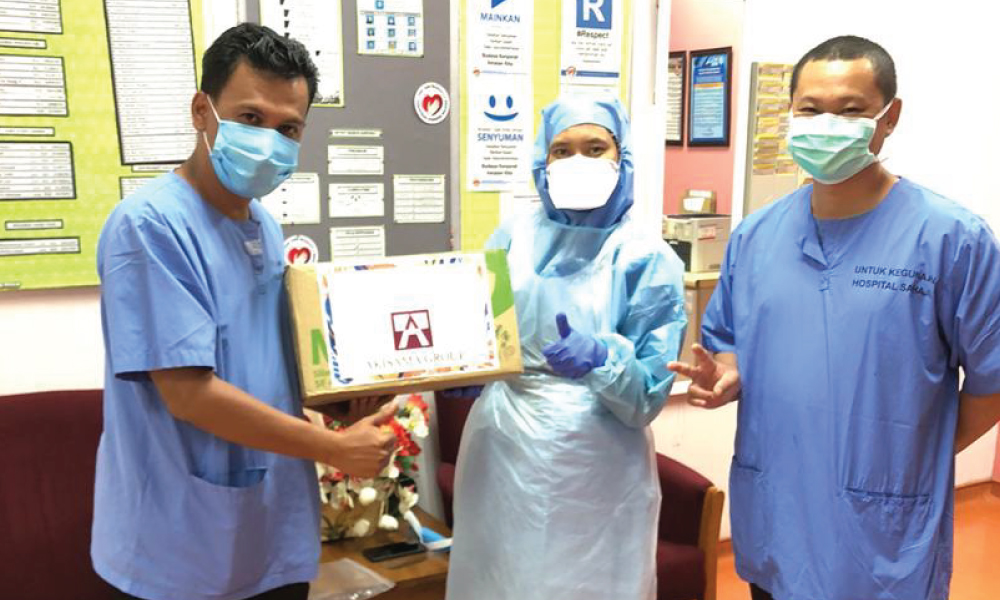 Undoubtedly, these frontliners are at the highest risk of getting infected by COVID-19 as they are treating many patients every day. Protective suits, hand sanitizers and face masks are their shield and Akisama Group has offered the biggest protection of all. With the current MCO implementation, we may not be able to step out of the house and contribute, but you can always offer monetary donations to the special fund that the Ministry of Health (MOH) has started. You may transfer the preferred amount to the following bank account and this contribution will allow MOH to purchase more medical supplies.
Beneficial Account: Sumbangan Perubatan KKM
Account number: 2-66016-0002347-5 (RHB Bank)
Not only that, as a sign of support and love during the MCO, RC Residences is offering RM8,000 vouchers when you book a RC Residences unit. A small token of appreciation that would surely lessen your financial burden and make your 'owning a home' dream come true! Share this wonderful news with your loved ones.