Last week, we went up into the sky to view a Bungalow in the Sky. Today, let's look at landed bungalows.
What is a bungalow? There are differing real estate definitions for bungalow; but in Malaysia, a bungalow is basically a house built in the middle of a plot of land.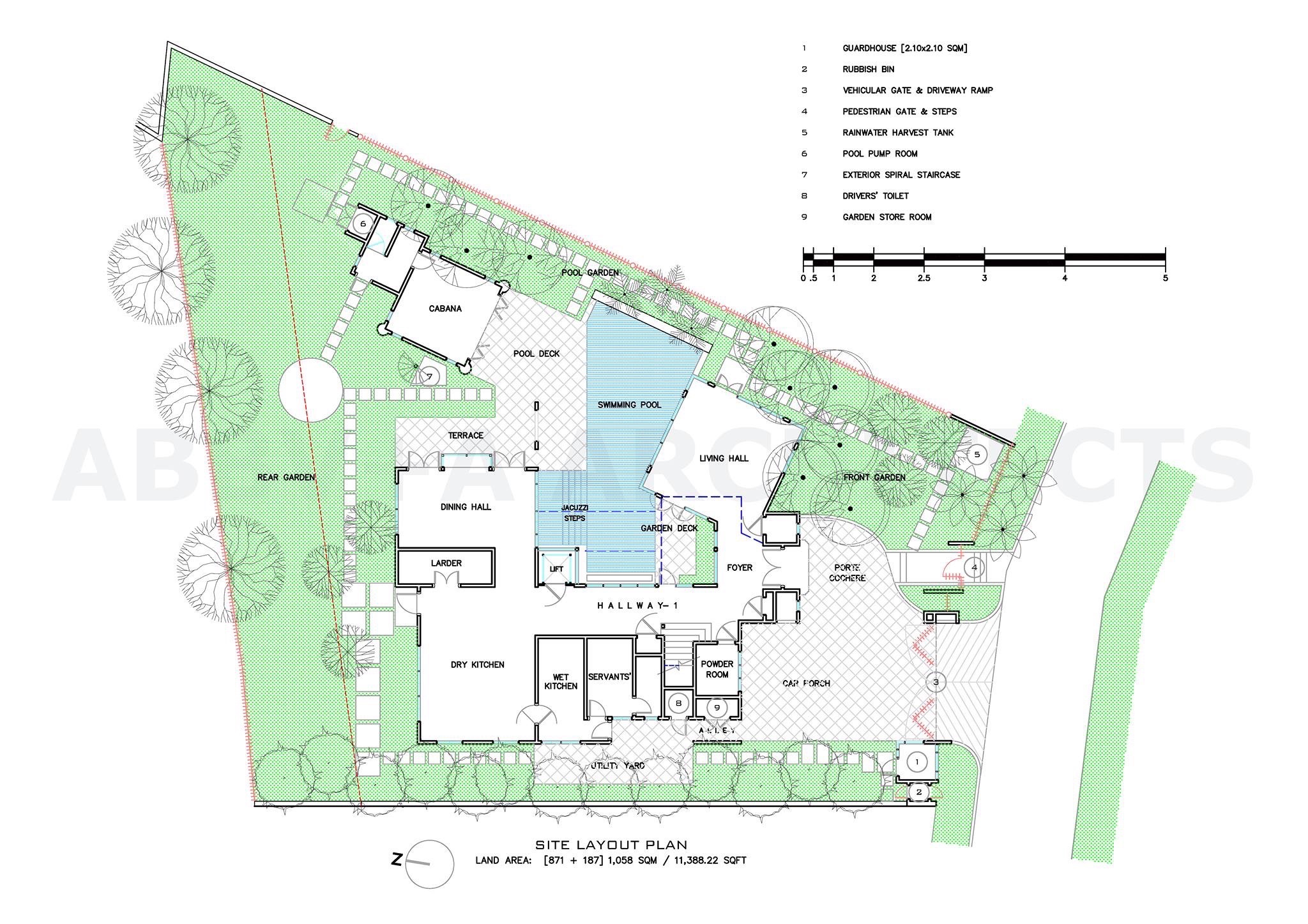 Often, we real estate agents get a lot of enquiries from clients who want to buy a bungalow. There are many and different types of bungalows in the market. We've to filter the buyer's requirements and match the buyer with the right bungalow.
Basic / Renovated Bungalow
A basic bungalow usually maintains its original structure. The first owner or the seller did not renovate or extended the bungalow; therefore earning the term "basic bungalow". Buyers can tear down the building and rebuild from bottom-up. Or they can maintain the structure internally, and then renovate and extend around the structure.
Renovations and extensions involve additional expenditure. Usually in a suitable to move in condition as is. But sometimes, the bungalow may not be renovated to buyer's taste.
Modern Vs. Tropical
How then do you differentiate a modern bungalow from a tropical bungalow? From my many bungalow viewings, a modern bungalow tends to emphasise on the colour white, glass panel windows, and spacious living. A tropical or Balinese style bungalow emphasises on nature, solid timber flooring, brown window frames, and beige walls.
Swimming Pool & Private Lift
Some bungalows come with many additional features (just to name a few): swimming pool, private lift, basement, garage, sauna, wine cellar, and squash court! Nonetheless, the features that get the most attention from buyers are swimming pool and private lift. Some buyers prefer to have a swimming pool because it's a water feature, while other buyers don't prefer to have a swimming pool because of the maintenance costs associated with it.
For bungalows with three or more floors; the feature that separates a three-storey bungalow from another three-storey bungalow is the private lift. Imagine walking down three or four storeys up and down daily in your own home. Good cardio exercise! Generally, buyers who show an interest in bungalows with private lifts indicates that they want to buy a bungalow that is wheelchair-friendly and/or they have an elderly family member(s).
Space Vs. View
The bungalow is not without its land as defined in the beginning. The ideal bungalow is one built on flat land. Even if the bungalow is constructed on flat land, the next question is the amount of available space on the land. Some bungalows take up a lot of space on the land that there is very little or no garden. There are also bungalows with a big garden and a lot of land for future expansion.
Sometimes, that's not the case from Mother Nature. There are bungalows built on the hill.
Buyers have to sacrifice the space for the view. Bungalows built on a hill present magnificent views from top-down and surround. Wake up every day to a beautiful view!
Similar Yet Different
Some neighbourhoods may have bungalows with a variety of individual designs. Along the same road, buyers can find a basic 2-storey bungalow, a modern 3-storey bungalow, a modern 3-storey bungalow with a swimming pool, a tropical 4-storey bungalow with lift, etc.
On the other hand, there are bungalows built in a gated and guarded, master-planned community. All the bungalows in the community have similar layouts and interior designs. The bungalows are not built by individual homeowners but by a master developer.
Summary
Throughout my real estate career thus far, I've been blessed with the opportunity to view and learn about the many different types of bungalows in Damansara Heights, Bangsar, Bukit Tunku (Kenny Hills), Country Heights Damansara, Petaling Jaya, etc.
Each bungalow has its own unique interior design, feel, build, and story to tell. I'm a real estate agent for anyone who wants to purchase or rent a bungalow in Petaling Jaya or Kuala Lumpur. I would also like to invite your good self to respond if you are interested to sell or rent out your bungalow in Petaling Jaya or Kuala Lumpur.
You can call me on my mobile 0123447550 or Whatsapp me.