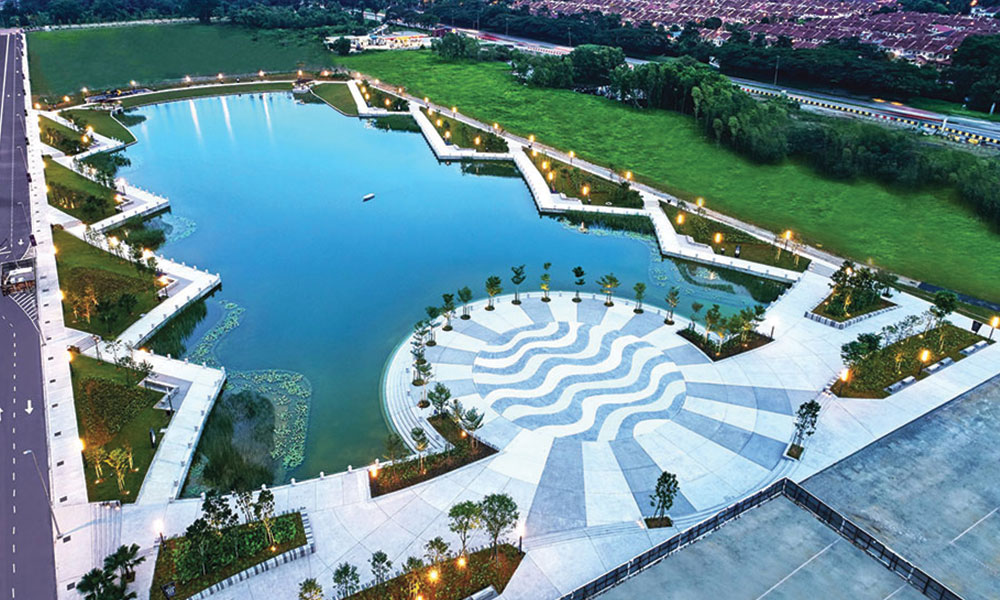 Finding the sweet spot between the fine lines that define a "dream home" can be rather tricky. There are an abundance of factors to take into consideration and even then we can never truly be absolutely certain. Without going too much into superstitions such as "Feng Shui" or which side of the garden the sun is set to rise from, a few key items can be considered.
For some, it may be an instant dealbreaker to know that the homes in GRAVIT8 will be boasting a fully integrated smart home system. You guessed it! That means totally voice control of your home or via the app made accessible through your mobile device or tablet. The future once beyond reach in fabled Hollywood movies can now be a reality.
For those that are still yet to be convinced, this next point finds itself more grounded in less material circumstances. The one in question here is namely – the living environment.
Gravit8 is one of Mitraland's latest development that spans a massive 15.6 acres of land. Ashino, the fourth and newest residential tower ranges from 871 to 1237 square feet, bridges a contemporary and unique maritime concept. At its heart lies an accentuation in the form of its placemaking 8-acre Lakepark.
Seamlessness is a characteristic most sought after in society today and GRAVIT8 recognises that need. The 11 Million Investment comes fully packed with an 800-metre jogging park, fitness stations and a playground for recreation. The facilities will also be the first in Klang South to feature Pet Friendly practices for all its patrons.
What of connectivity, you might ask? Fret not, GRAVIT8 has got you covered there again. Taking into the consideration the importance of a holistically wholesome environment, the development is situated strategically within 800m of the LRT3 station!
Understandably, a thematically structured development like GRAVIT8 may not be everyone's cup of tea. In that vein, Mitraland has more than one ace up their sleeves; Upperville.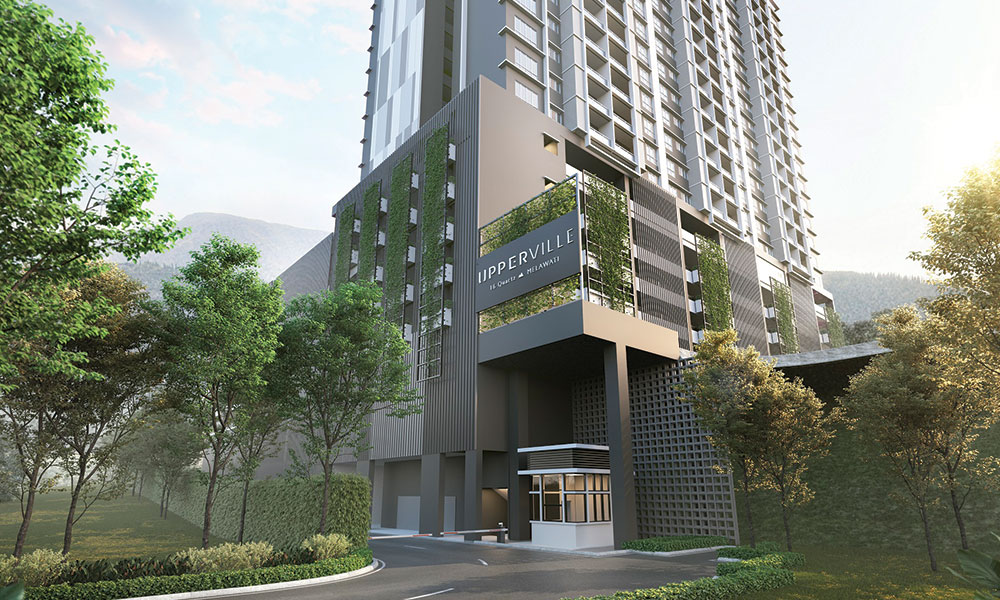 For those living life in the fast lane and unable to make away from the hustle and bustle of the city, this might be the one for you. Upperville is a modern natured boutique development of low density condominium units (merely 176 units ranging from 1050 to 1176 square feet!) surrounded by a serene environment.
Residents will be able to take in the splendour of breathtaking views and fresh air while simultaneously relaxing in resort-esque facilities facing either the Quartz Ridge or the KL City Skyline from the highest point in Taman Melawati (126m above sea level).
Coming back to the previously raised importance of the living environment, the atmosphere provided by Upperville is no gimmick as the surrounding properties are comprised by an array of multi-million dollar landed properties.
Strategically located within the affluent neighbourhood of Taman Melawati, many of the established amenities such as Melawati Mall, Setapak Central, WangsaWalk, TARC, Fairview International School, Columbia Asia Hospital are just less than 10km radius away from Upperville. Conveniently connected, the residence is also just adjacent to most major highways such as AKLEH, MRR2, DUKE and KARAK for effortless mobility.
Regardless of which development suits your fancy, there is a home for everyone. GRAVIT8 units begin from as low as RM440,000 and Upperville from RM500,000. Currently limited to the purchasers of the first 10 units, Mitraland is offering a subsidy of interest during construction period up to 12 months, ZERO downpayment and a chance to win a fully furnished package worth RM50,000! *T&C apply.
Make the purchase of your dream home worthwhile.
Hurry, your future home awaits!