In a move to encourage its employees to lead a healthy lifestyle, Pengurusan Air Selangor Sdn Bhd (Air Selangor) in collaboration with one of the world's top insurance companies, kicked-off the programme within the organisation.
The keep-healthy-and-stay-fit programme was launched by Air Selangor Chief Executive Officer, Suhaimi Kamaralzaman recently, in a fitness themed event held at Bangsar South.
The programme is aimed at helping employees live healthier, longer, better lives and at the same time rewarding employees for their efforts to stay healthy. The programme empowers employees with the knowledge, tools and motivation to achieve their health goals revolving around their main pillars which are all about knowing your health, improving your health and enjoying the rewards.
Moving beyond just promoting and inculcating a healthy lifestyle for employees, Air Selangor hopes that with this structured health awareness programme, the organisation can help boost engagement between management and employees, reduce the medical costs as well reward employees with benefits and discounts for taking sustainable steps, however small, to improve their health and wellbeing.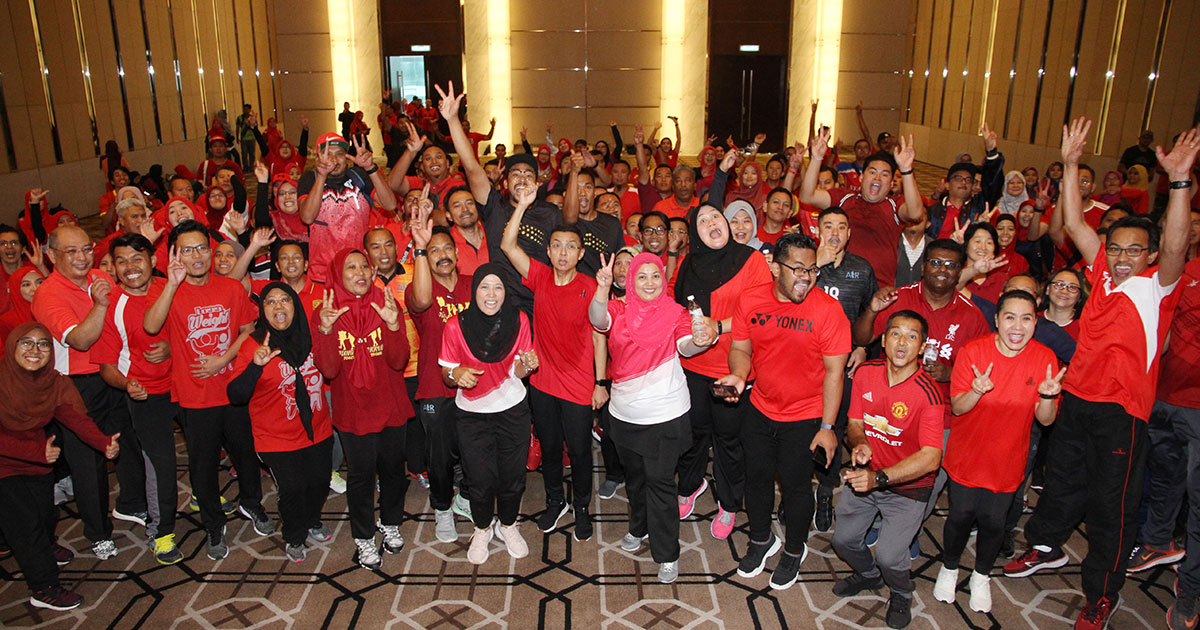 A total of 400 employees participated in the launch of the programme and more activities have been planned to cascade the message to its 4,500 employees. At the event, Suhaimi also presented 224 FitBit watches to Air Selangor employees who had never taken medical leave throughout 2018 as a token of appreciation.
Participants at the programme were also briefed about how the programme works as well as the rewards that come with it, as it has collaborated with 12 partners to offers members discounts and rewards for gym membership, wearable fitness devices, fitness apparel, healthy food, health screenings and fitness assessments, hotels, airlines and movies.
In addition to that, those who engage in the programme will get between 15% and 50% through its partners, namely AirAsia, Berjaya Hotels and Resorts, BP Healthcare, Fitbit, Fitness First, Garmin, Guardian, Marriott, Medklinn, Reebok and Mongoose Publishing's Men's Health and Women's Health magazines.
This programme is also integrated with a variety of mobile applications and wearable fitness devices, making it easy for the members to track their goals and record their activities to earn points.
Those present at the launch also took part in a Zumba session led by a professional trainer to start their fitness regime rolling.
Start your new experience with

Air Selangor.