Once you've stepped in, you will scream WOW, the interior and colours are too beautiful for your eyes. The salon for a hair transformation by our stylist who has been in the beauty industry for more than 10years. Plus, there's also boutique collections of dresses and tuxedo sets for those who want to rent out costumes to attend their red carpet events. All our collections are simply unique and beautiful with affordable prices.
Not only that, we do have in house make-up artist, she can make-over as per your party theme, isn't that amazing! You can get ready for your event in a place so hassle free right!
You can also indulge yourself in our premium facial, waxing, hair salon services. What's epic is that you can do all of these simultaneously! This is great for those who are always on the go.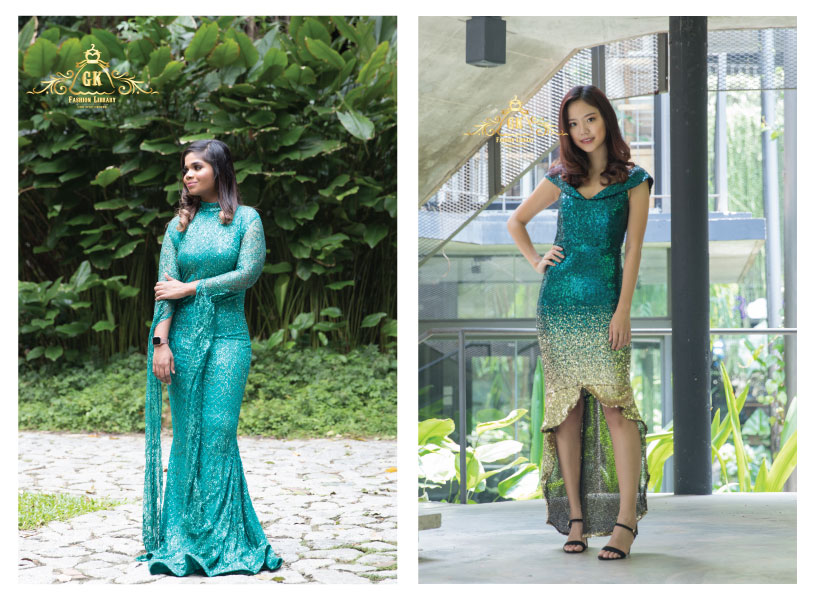 GK Fashion Library is a one-stop centre located at D3-3-13 Tamarind Square Mall Cyberjaya, directly opposite Village grocery Founded by GK who have passions in fashions for the past years.GK Fashion Library is an affordable luxury experience all under one roof. Not only that they offer an extensive array of beauty services and products ranging from beauty care to fashion,they also provide custom made costumes for those plus size clients who find difficult to find dresses for their sizes.
'Why buy when you can Rent'
Location : D3.03.13 Tamarind Square Cyberjaya
Renting Procedures 
Self pickup rental(price vary for type of dresses)
Rental strictly 4 days only 
✍There will be an additional charges of Rm25 per day if customer decide to keep the dress more than 4 days.
RM150 or more as security deposit will be refund upon returning dress in good condition.
RM15 for fitting charges will be waived on rental fee.
Booking fees of 50% to confirm the order(not refundable upon any cancellations)
Returning procedure
No need to Wash 
Laundry by GK Fashion Library
‼️DAMAGE (stained, torn)on dress (during fitting/ renting) the cost will be deducted from your security deposits.
You are responsible for all costume items that you check out from GK Fashion Library
017-7488300 call us for an appointment or WhatsApp us for more info